Our hygiene standards
Health and safety are our top priority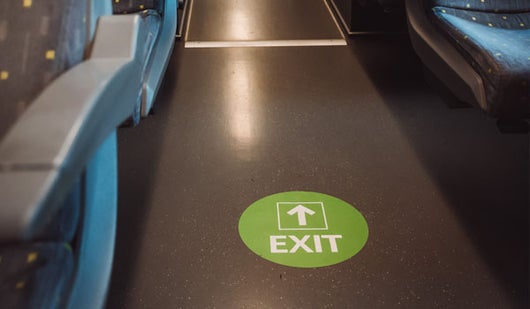 New measures on board
We will do everything to make you feel safe on board.
Automatic disinfection dispensers at the door

special antibacterial layer on printed materials

stickers to facilitate orientation on trains and reduce unnecessary movement
Respirators on board
You can buy an FFP2 respirator for 0,80 € on all of our commercial connections. You can also pay with leo credits for the respirator, we sell a maximum of 2 pieces per person. And if you are over 65 years old, you can even get it from us free of charge. 😷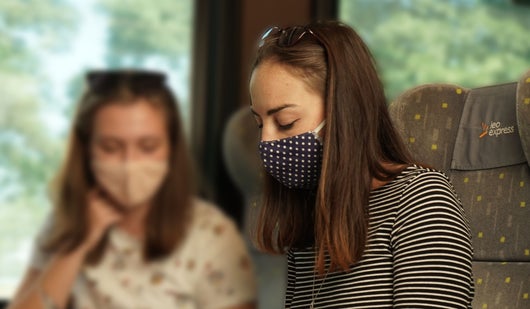 Safe travel with Leo Express
Disinfectants
Disinfectants at the toilets are available for passengers on board. At the same time, an information poster with the correct procedure for washing hands is placed on the toilets, and other information posters are placed in the interior of the train. At the same time, we are adding products to improve personal hygiene to our range of product.
Contactless payments and the purchase of catering
As a part of our above-standard hygienic measures on board, we prefer payments for catering with a payment card or leo credits. All items from our on-board menu, which are always packaged, are already available.
Thorough cleaning before each ride
Leo Express trains are disinfected several times a day, always before the arrival of new passengers. Five times a week a deep cleaning of trains takes place. We also have ozone available to treat the units, which destroys all germs.
Protection of our staff
Our stewards always war a respirator and supervise the compliance with not only hygiene rules on board. At the workplace, we supervise compliance with the Vaccination - Recovery - Test regime. The on-board staff has disinfectants and regularly cleans tables, seats and other surfaces on the train.