Service for Children
LEO Express trains have their own Children's section.
The children's section is located in carriage A. It is always situated at the front or the rear of the train in Economy class.
Free snack
The little passengers on our train connections get a fruit pocket for free. They can choose a flavour according to the availability on board.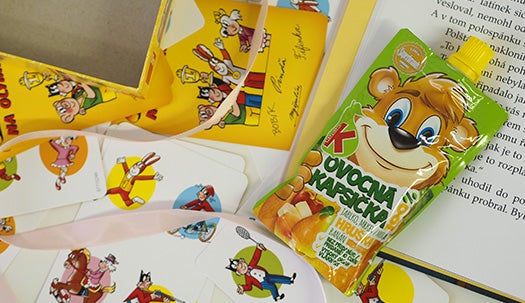 Crayons for rent
To make the journey more pleasant for children, we have prepared crayons and coloring books for them.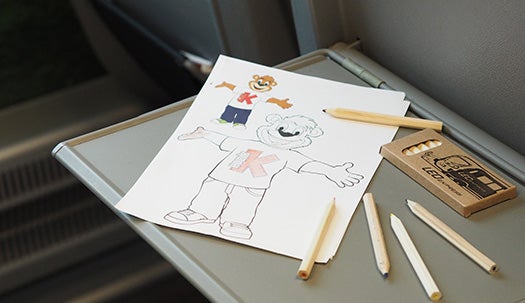 Table games and books
You can borrow classic or non-traditional table games. There are even children's books; their selection is changed on a monthly basis.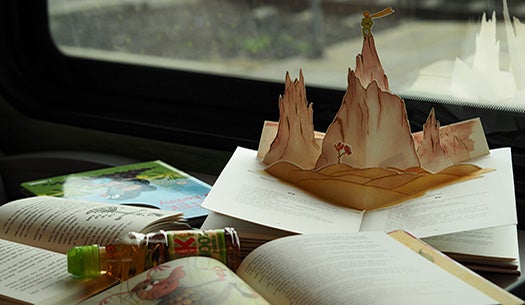 There is also a changing table. Our stewards provide assistance during the journey and when getting on and off the train.
Collect points for every children's ticket
If you go with our trains you can collect points for every children's ticket. You will get rewards for the points then and you can also take part in a contest for a practical suitcase.
How exactly does it work?
Ask for card for points on board of the train, just tell the steward. For each child's ticket, you will receive a point from the steward that you can stick into the card.
The year is divided into the following seasons:
November 2018 - January 2019
February 2019 - March 2019
April 2019 - June 2019
July 2019 - September 2019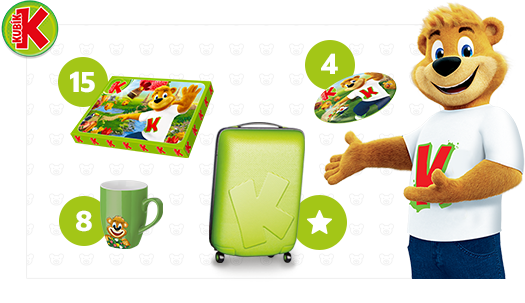 Gifts and cards are changed every season and you begin to collect from the beginning. In the current season you can choose a gift for 4, 8 or 15 rides and pick it up at our ticket offices in Prague, Olomouc or Ostrava - Svinov within 14 days after the end of the season. At the end of every season a winner of the Kubík's suitcase is chosen.
You can found the conditions of the loyalty program here.
Information about discounts for children
Safe journey by bus or minibus
Two seats available for children weighing 15 to 35 kg.
No need for a reservation, just ask for the seats when getting on.
Our crew will help you out with the seats.
Currently only on selected connections.