Partner carriers
We cooperate with partners who share the same values as we do.
FLIXBUS
On our website you can book tickets for connections of our partner company FlixBus on these lines:
Prague – Brno
Prague – Pilsen
Prague – Liberec
Prague – Tábor/Písek – České Budějovice – Český Krumlov
Prague – Carlsbad
Prague - Most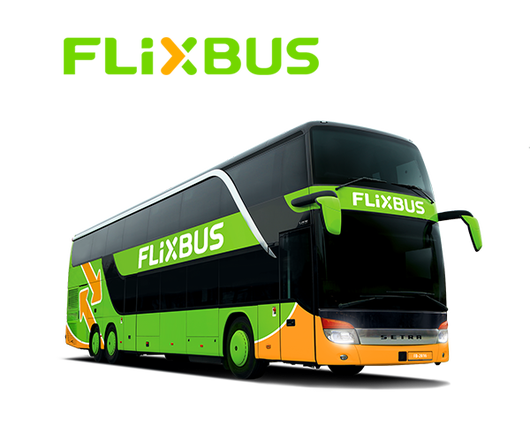 All connections are operated by green buses of the FlixBus company and its transport conditions are valid. Transfer from/to FlixBus connections is not guaranteed (connections do not wait for each other in case of delay).
Service on board: WiFi, electric sockets, air-conditioning
Ticket cancellation conditions: A ticket purchased at our company can be cancelled according to the Leo Express conditions.
Valid tarifs and sales: All tariffs and sales according to the Leo Express conditions can be applied. At the same time, your spending counts into our loyalty program Smile Club.
All questions, including information about delay, please send directly to the partner: