Summer, sea, Croatia
Direct bus connection from 54 €
The operation of this seasonal line has been ended. We plan to reopen it in June 2022.
To the sea not only from Prague
Do you dream of warm sunbeams, salt water and ice cream of all kinds? You don't have to anymore. Come to Croatia with us! Every Friday we leave from Prague, Brno and Mikulov to Croatia and back home on Saturday. You can get to Prague by our train, from which you can easily transfer to a connecting bus.
The first connection leaves on the 25th of June!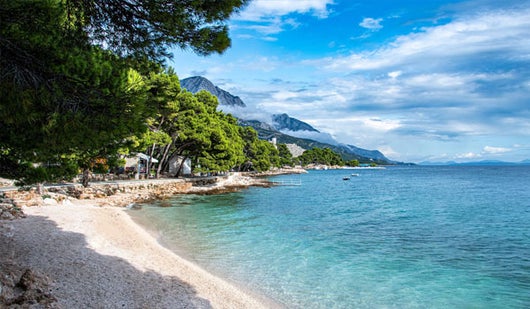 Comfortable ride
You will be taken to Croatia by our comfortable buses with adjustable seats in which the holiday begins on board. You can buy beer or soft drinks during the trip. Of course there is WiFi connection, sockets for each seat and air conditioning. Do you want to take your bikes with you? No problem, just add them to the ticket.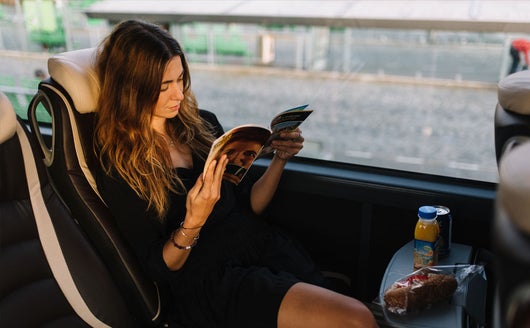 When traveling from the Czech Republic to Croatia, it is necessary to meet one of the following conditions:
negative PCR or antigen test that is no more than 48 hours old, confirmation of vaccination, confirmation of past COVID-19 disease. At the same time it is necessary to fill in the arrival form on the website entercroatia.mup.hr.
When traveling from Croatia to the Czech Republic it is necessary
to fill in the arrival form and to have confirmation of a negative result of a PCR test (maximum 72 hours old) or antigen test (maximum 24 hours old). After returning to the Czech Republic, passengers must undergo another test within 5 days. Until the negative result is confirmed, it is necessary to remain in self-quarantine. Vaccinated persons, for whom at least 22 days have elapsed since the application of the first dose of vaccine, only fill in a arrival form.

More information at bit.ly/podmínky_chorvatsko
Convenient travel
If you are going on vacation with family or friends, you can travel even more conveniently. For 4 or more people we will give you a 20% group discount. Take advantage of the 20% discount on the return ticket - the discount applies when buying tickets there and back at the same time.