Fairytale Salzburg
From Prague via Český Krumlov to Salzburg
Ideal for a trip
The bus in the direction Český Krumlov and Salzburg runs from Thursday to Sunday and departs from Prague at 8:00. The bus also connects to our train allowing you to travel from Kolín, Pardubice or Olomouc.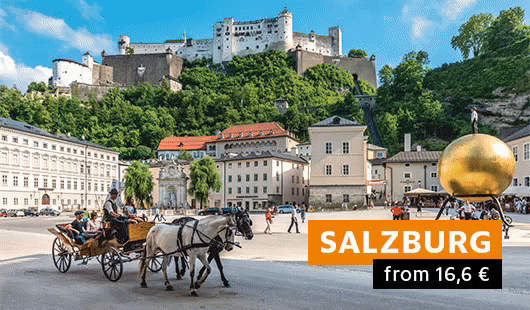 TIP for a day trip to Český Krumlov
Experience Český Krumlov in one day. You arrive in Krumlov already at 10:30 and you have 7 hours to enjoy the beauty of this picturesque town. The return bus departs at 17:45 with arrival in Prague at 20:00.
Comfortable travel
Set out from Prague to Salzburg on board of an air-conditioned bus with toilet facilities. All passengers receive free bottle of water.