Mukachevo
Mukachevo is an industrial center with more than 80,000 inhabitants, and in the Transcarpathian region it is the second largest city after Uzhgorod. The most significant monument is Palanok Castle, which look from 70 meters on the surrounding countryside. The Latorica river flows through the town, in which there already was a flour mill at the time of the early Slavonic settlement. It is precisely what Mukachevo owes its name to.


Rich history
In the center of the city there is a square of Peace, which has recently undergone extensive reconstruction. We also recommend a visit to the beautiful Orthodox Church, the Virgin Mary's Monastery or St. Nicholas' Monastery.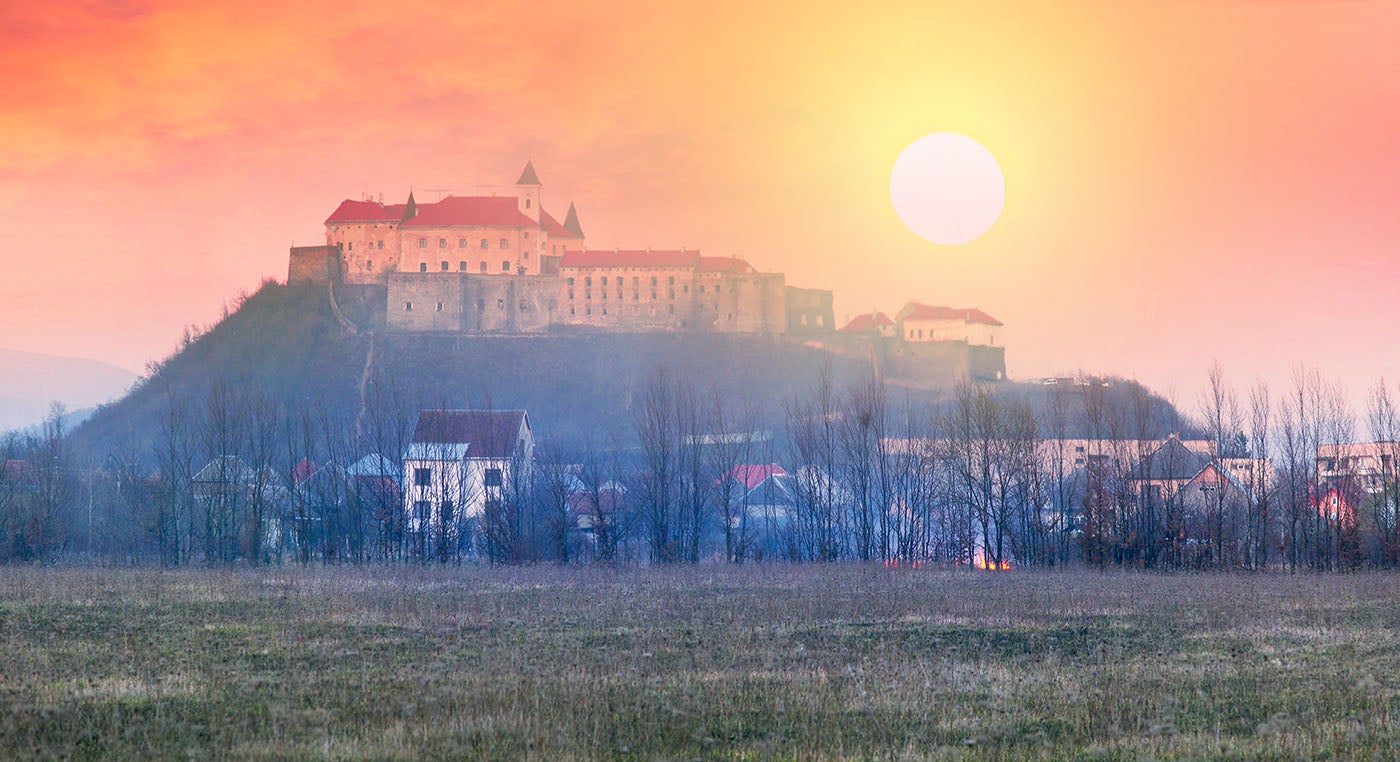 Important information about your journey
Please check if its necessary to have a visa to visit Ukraine in your Ministry of Foreign Affairs. Confirmation for other passengers as a basis for a visa.

When reserving a ticket, you need to fill in your name, which must coincide with the name in your passport. When leaving Lviv please take into account that departure times of our buses are (UTC +2). in local time (UTC +2). 

For one person, you can transport food for your own use, which doesn't exceed the value of 200 EUR and weight of 2 kg. A person older than 18 years can import 1 liter of hard liquor, 2 liters of wine, 5 liters of beer or 40 cigarettes. You can also visit the website of the Ministry of Foreign Affairs of the Czech Republic for further information.