Impressive Wroclaw
Direct train connection already on sale
New weekend connection
We will take you from Prague to the Polish metropolis by direct train every Friday, Saturday and Sunday. You can also take advantage of our regional passenger trains - you can transfer to the follow-up connections of the carrier Koleje Dolnośląskie at the Lichkov station. Are you excited?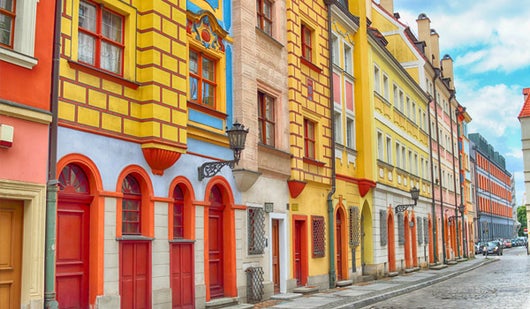 Island of cathedrals
Do you want to take a break from the hustle and bustle of the city? Head to Tum Island, which is the spiritual center of the city and also its oldest part. You can also find a well-deserved rest in some parks. The Szcztnicky Park, directly adjacent to the Japanese Garden and several other parks, creates a great oasis of peace and nature right in the center of the Silesian metropolis.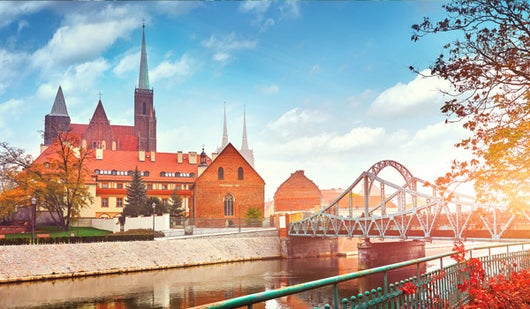 Comfortably by train
You can travel to Wroclaw on board of our modern Stadler Flirt units with free Wi-Fi, selected snacks and sockets at each seat. Choose from the three travel classes the one that suits you best. You can decide for Economy, Business or Premium Class with refreshments included in the ticket price, leather adjustable seats and maximum comfort.