Zlín, Dvacátá st. (parking 22+23)
TEMPORARY STOP LOCATION
Due to the Barum Rally event our stop "Zlín, Dvacátá Street (parking of 22 + 23 buildings), is unavailable on Friday 16.8.2019, from 15:00 to 24:00.
At this time, our minibuses depart from the substitute stop No. 1 on Hradská Street (above the Congress Center).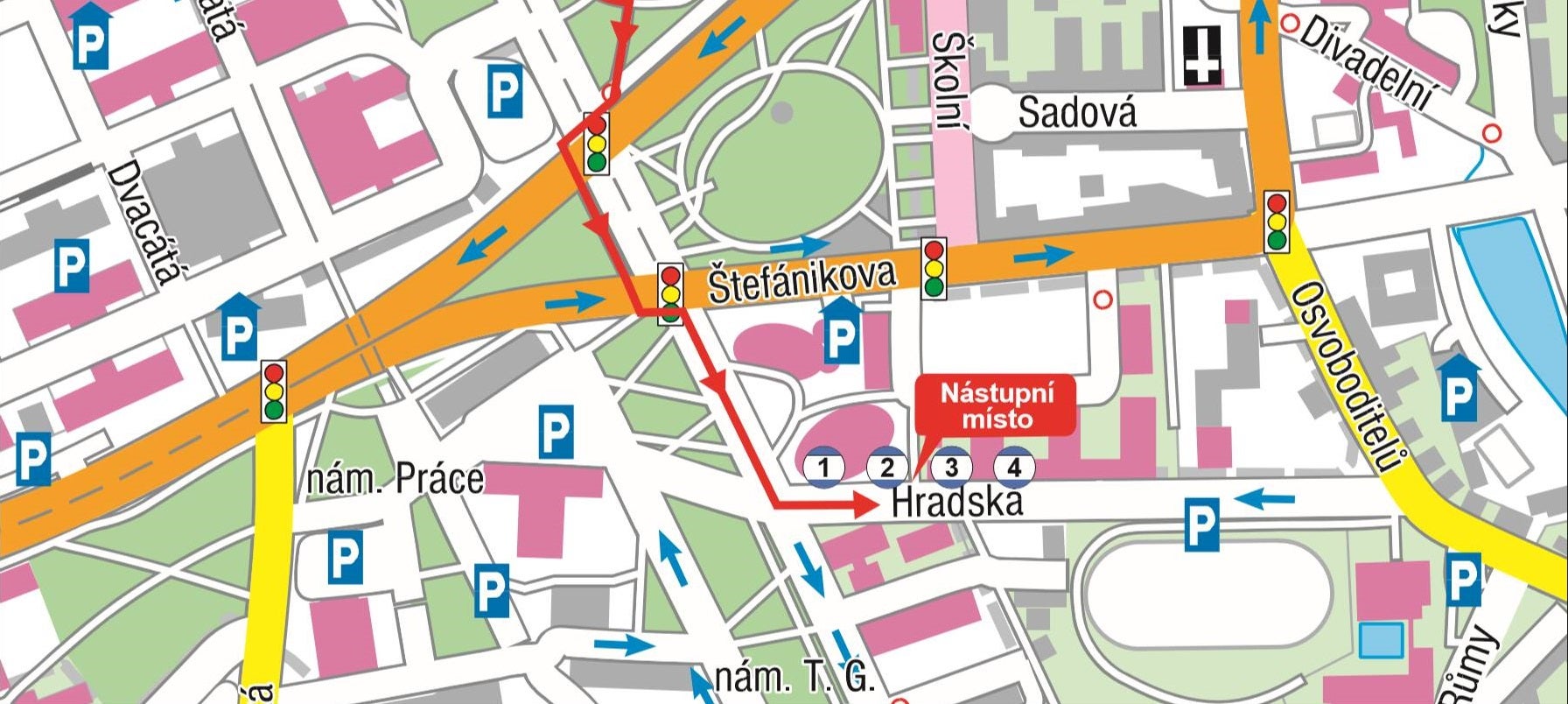 STOP LOCATION
Minibuses depart from the parking between buildings 22 and 23.
ADDRESS
 Dvacátá street, 760 01 Zlín