50% Discount on The Second Ticket
Let's Travel Together
The offer is already over
The offer 1+50% discount on the second ticket is back! Travel for experiences and enjoy a long weekend in European cities. In the shopping cart, simply enter the unique discount code obtained from the sales partner.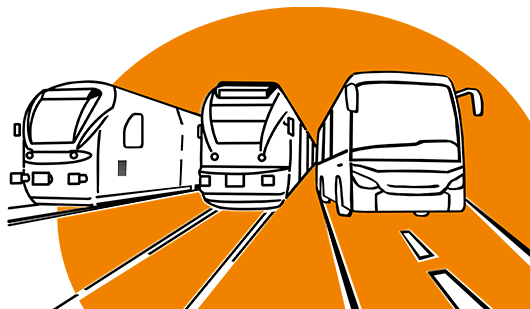 Travel Tips
Culture in Prague
Head to less touristy but still beautiful places this year. Wander into Prague's neighbourhoods and try out the restaurants and cafes where the locals go. The capital is filled with culture, so explore Prague's programme of museums and galleries. If you're travelling with kids, be sure to head to the Kingdom of Railways.
Hiking in The Tatras
Enchanting nature and fresh air, that's how you could describe this Slovak gem in a nutshell. But the Tatras and its surroundings offer much more - hundreds of kilometres of hiking trails, adrenaline experiences or well-deserved relaxation. For hiking novices, we recommend a visit to Štrbské pleso, advanced hikers will enjoy Kôprovský štít or Rysy.
Experiences in Kraków
Visit the Royal Wawel Castle with its own dragon, the beautiful Rynek Glowny Square with St. Mary's Basilica and an interactive underground, or the Jewish Quarter with its mysterious atmosphere and museum in the Schindler's Factory. Our secret wish is that you fall in love with Krakow as much as we do. You can head there on board our direct trains!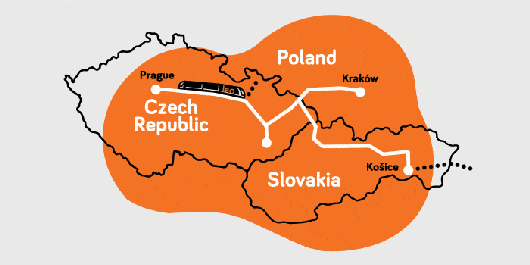 We're on The Same Train
Spring is the perfect time to travel around Europe! This year, give the destinations you've always put off a chance - you don't have to travel hundreds of kilometres away to relax and escape the daily grind.
Experience unique stories

Discover new tastes and smells

Enjoy quality time as a couple
💯 Lots of News Coming Up
We have a lot in store for this year! If you want to be the first to know about news and offers, sign up for the newsletter by filling in your e-mail.
the offer is valid until 30. 3. 2023 23:59:59  for rides until 30. 3. 2023
50% discount on every second ticket, valid for all fares in Economy class when purchasing an even number of tickets for the same connection, the discount is applied to the cheapest ticket in the order in case of fares combination
to get the discount, use and confirm the unique discount code obtained from the sales partner for your order in the Cart section at the bottom of the page, the final price will be automatically reduced. In the app, click on the total price in the Cart section. After that, a box will be displayed, into which you can fill in the discount code.
the discount applies for all Leo Express commercial train and bus connections and for transfer connections to Staré Město u UH
tickets can only be cancelled together (2 passengers 1+50% discount)
tickets can only be cancelled 24 hours before departure
the offer is valid only for online purchases on the website, in the mobile app, at Leo Express ticket offices and at commission agents
Log into the loyalty program Smile Club