Corporate program
Advantageous travel for companies and their employees
Do you often go to meetings or conferences, do not want to waste your time in traffic jams and driving a car makes you tired? Isn't it better to relax on the way, have something good to eat, and respond to a few e-mails in peace and comfort? Replace your car with our train or bus.
To register for one or both of the corporate programmes, you must first create an account in the Smile Club loyalty programme, where you will then register in the Corporate Account section.
Corporate Program
The loyalty program designed for business entities allows purchase of tickets on invoice under discounted conditions. You can purchase tickets for business purposes conveniently online, we will send you an invoice after the end of the calendar month. In addition, you automatically receive a 5% discount with the possibility of an increase based on turnover.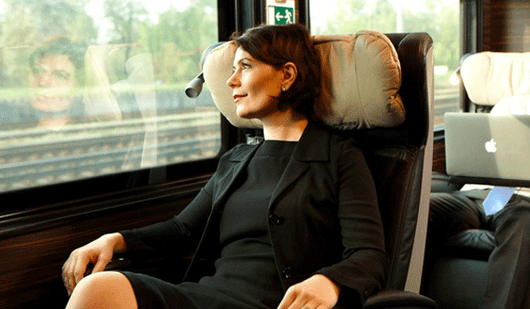 Corporate Family Program
Do you want to offer your employees a benefit for their private trips? Immediately after registration, you will receive a double cashback of 5% with an upper limit of 20% compared to the standard customer loyalty program Smile Club. For more information contact your human resources department and ask for an offer from Leo Express.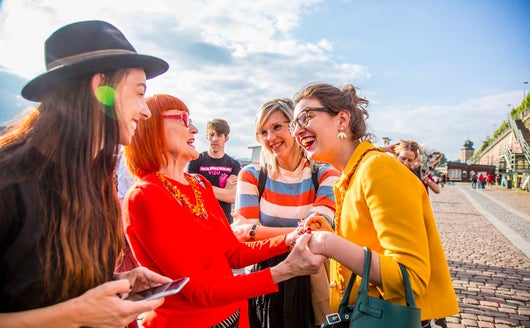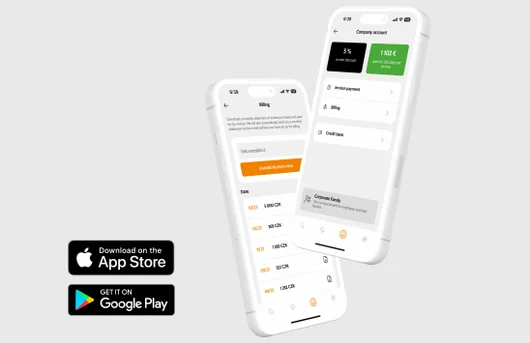 Manage your corporate account
easily on the web and in the app
view current discounts and turnover

setting up dispatchers for the possibility of paying for tickets on invoice

clear billing with downloadable pdf and csv formats

overview of discount codes obtained in the framework of cooperation
Frequently asked questions
How to pay against invoices?
To use invoice purchase log in to your account at leoexpress.com/en/login
Then enter the details of the connection you are looking for in the RESERVATION field (on the top left bar)
Choose the connection and the class that suit you
Finally, select the "Invoice" payment method in the PAYMENT section.
What is the discount for Corporate members?
Category
Discount amount
Used tickets without VAT in the last 365 days
I.
5 %
0 – 99 999 CZK
II.
7,5 %
100 000 – 499 999 CZK
III.
10 %
500 000 and more CZK
Higher category is achieved by using a ticket paid on invoice.
Instructions for new users of the Corporate Family loyalty program
Visit the website leoexpress.com/en/login
Fill in the registration and don't forget to use your corporate email
After the successful registration you will receive an activation email
You can check your membership in the program by logging in to your account - you will see the Corporate Family badge under your name
Something went wrong? Contact us, we will be happy to help you [email protected]
Log into the loyalty program Smile Club