The new Leo Express train Sirius will arrive in Europe tomorrow
PRAGUE, 10 September 2019 – The new Leo Express train Sirius, whose name came up from the suggestions of passengers themselves, will arrive in Europe on 11 September. It has travelled over 20,000 kilometres on the sea on a cargo ship and now it heads to Velim for certification. The carrier expects a quick certification process and plans to use the new units during the next year. Leo Express, which has developed the train in collaboration with their manufacturer, is the author and the owner of both concept and design of the Sirius units.
"Together with our manufacturer we have developed a new Leo Express train Sirius, which is custom-made for our customers. We have based the design, which is owned by Leo Express, on the experience gained from a billion of travelled passengerkilometres. Tomorrow it will arrive in Europe and we believe that it will strengthen our operation after a swift process in Velim," said CEO Leo Express Peter Köhler.
The name Sirius was chosen from over 4,000 suggestions which were submitted by passengers themselves. "We appreciate the interest of our passengers in the new train. Sirius is the brightest star of our night sky and it seemed suitable to use the name of such a bright star for our new train," said Peter Köhler and adds: "During the next year, Sirius will shine on promo rides around the whole country." The winning suggestion was rewarded with 10,000 leo crowns. Due to the high number of suggestions, Leo Express has decided to award 20 other suggestions, whose authors have received 2,500 leo crowns.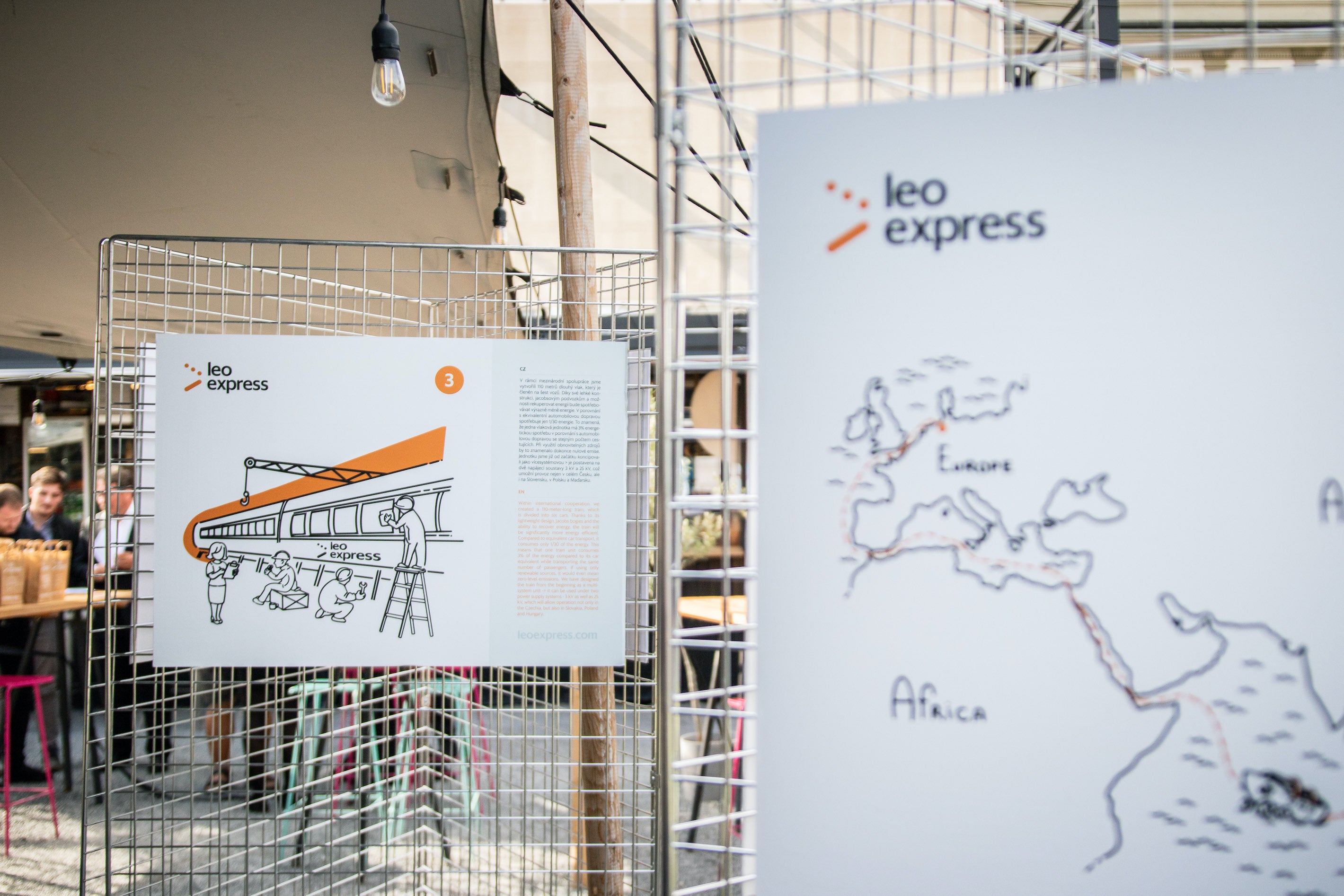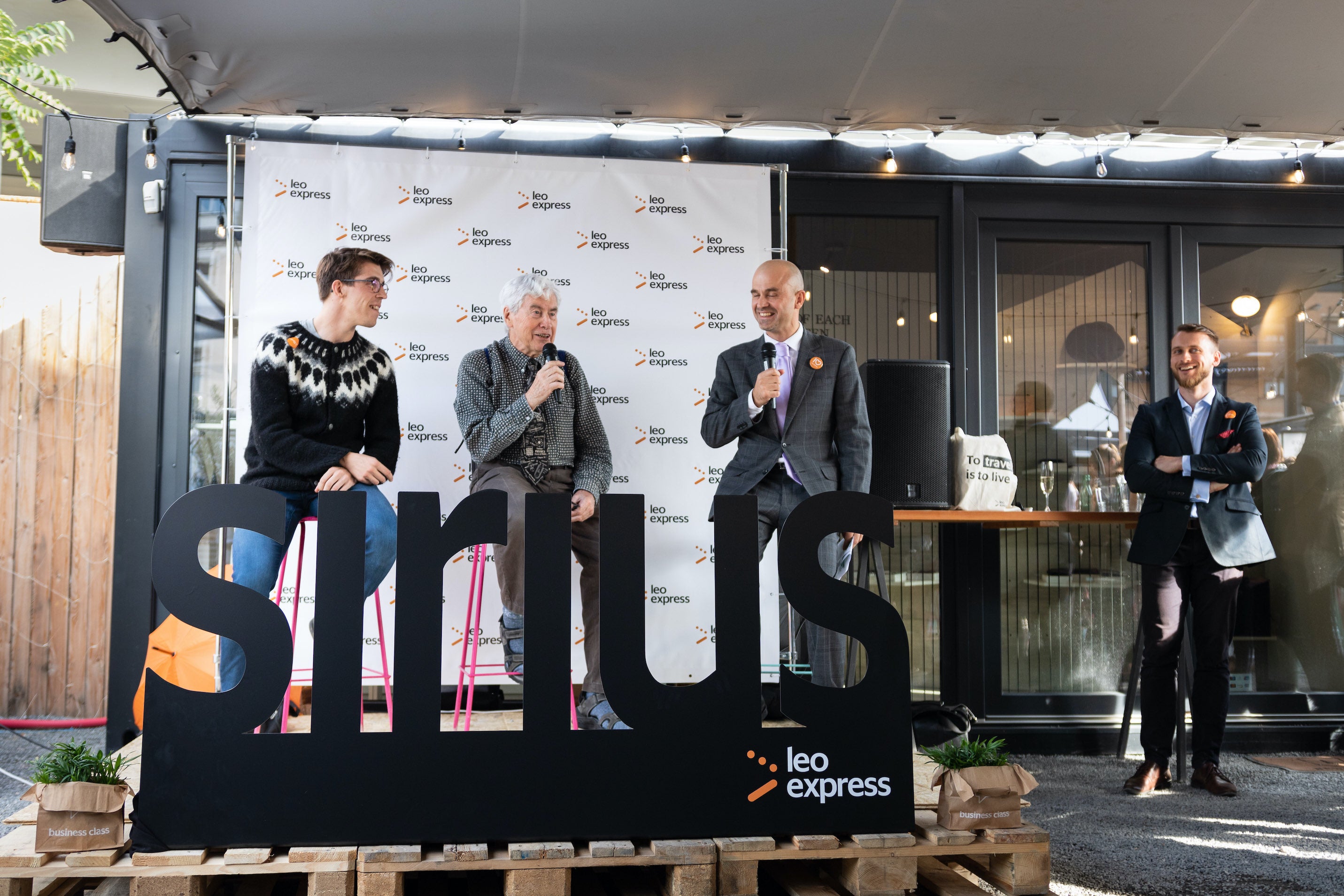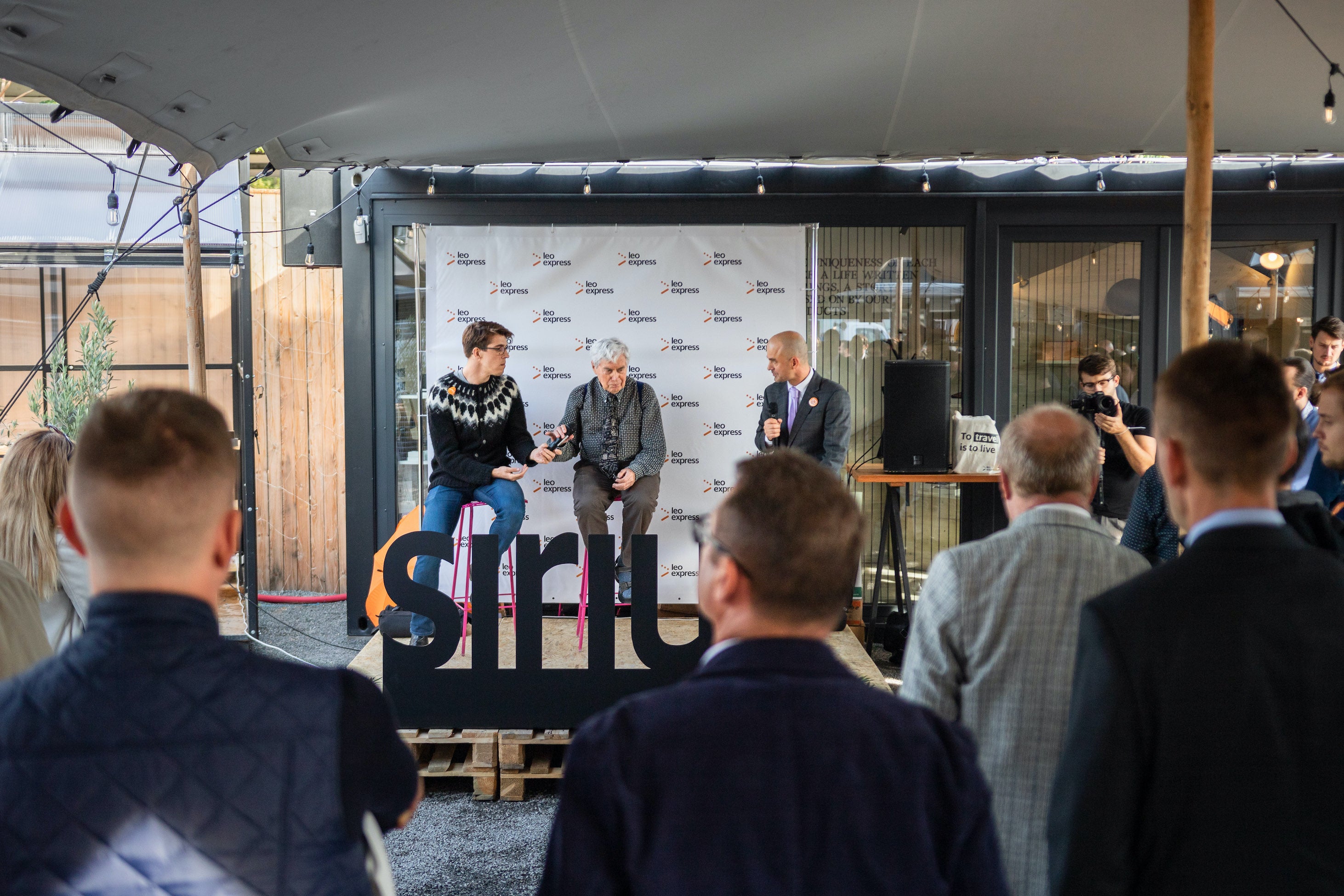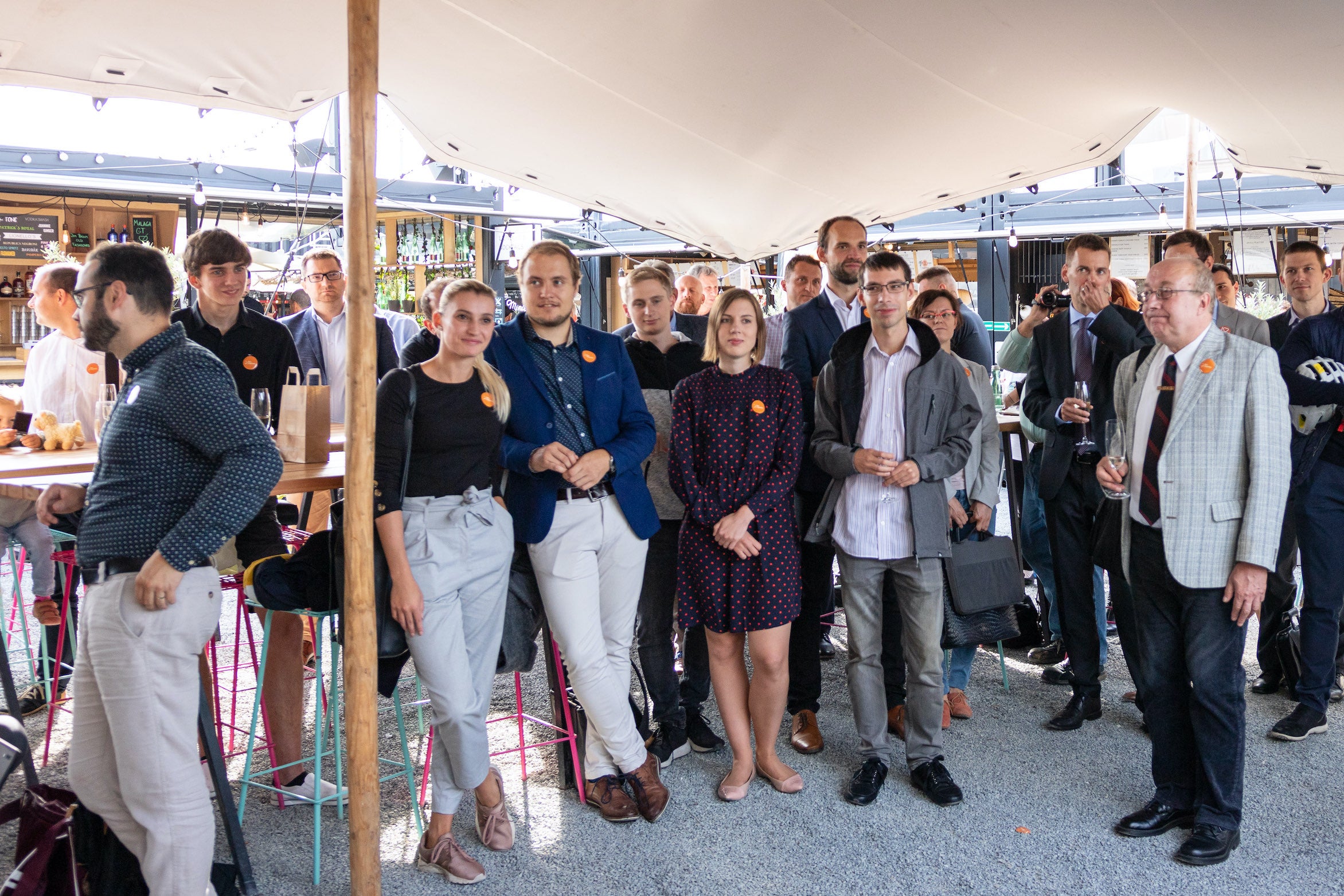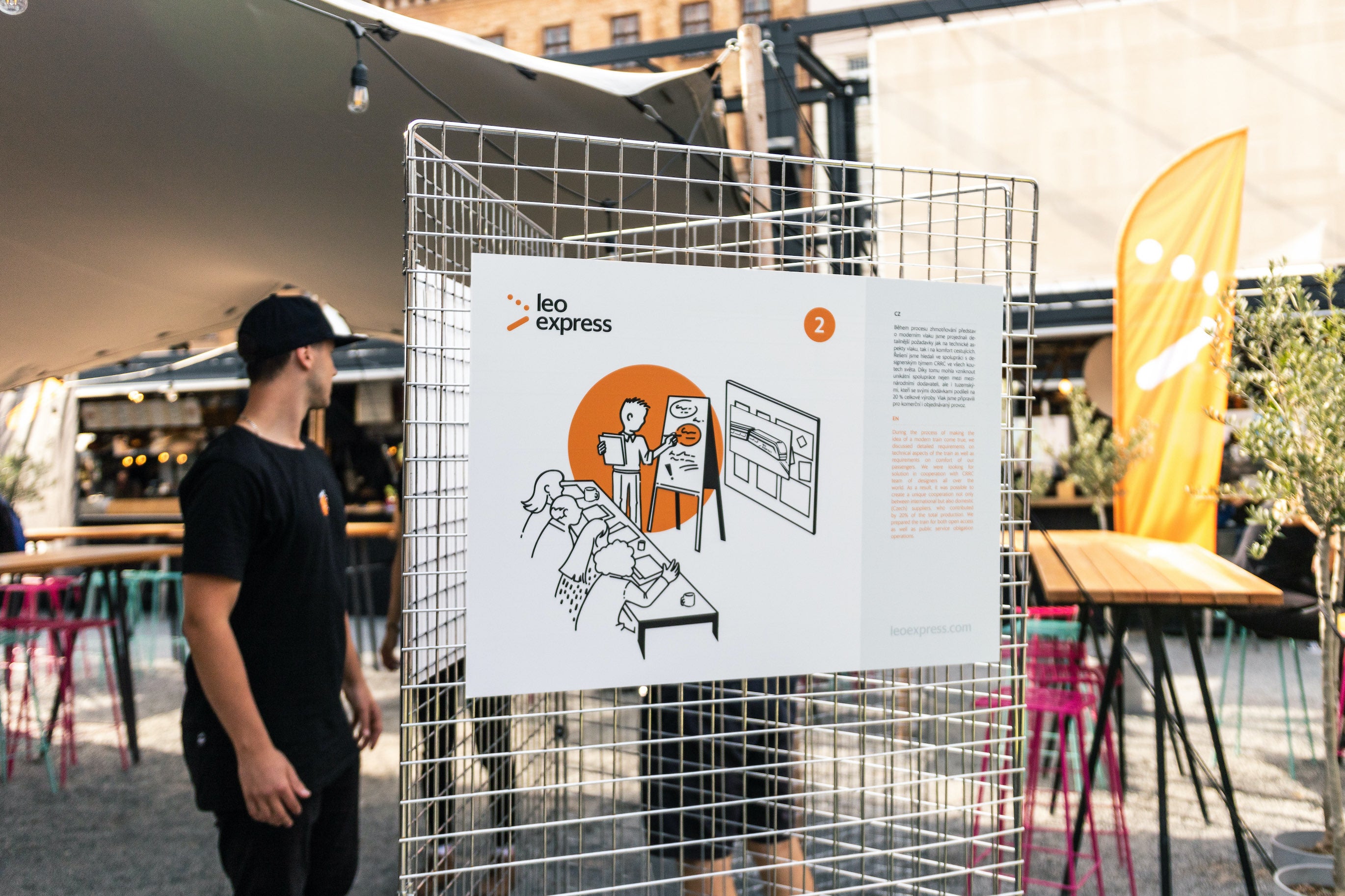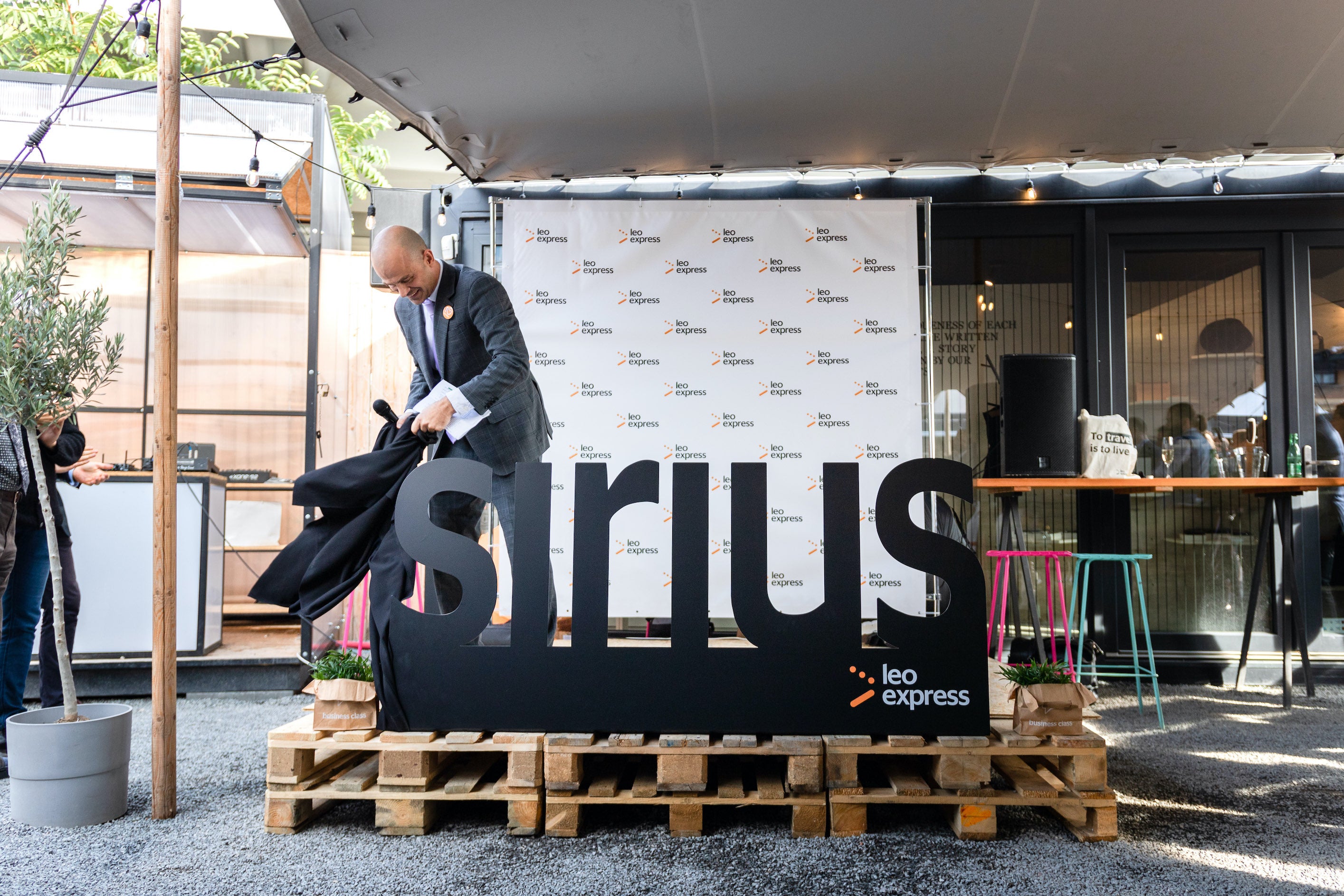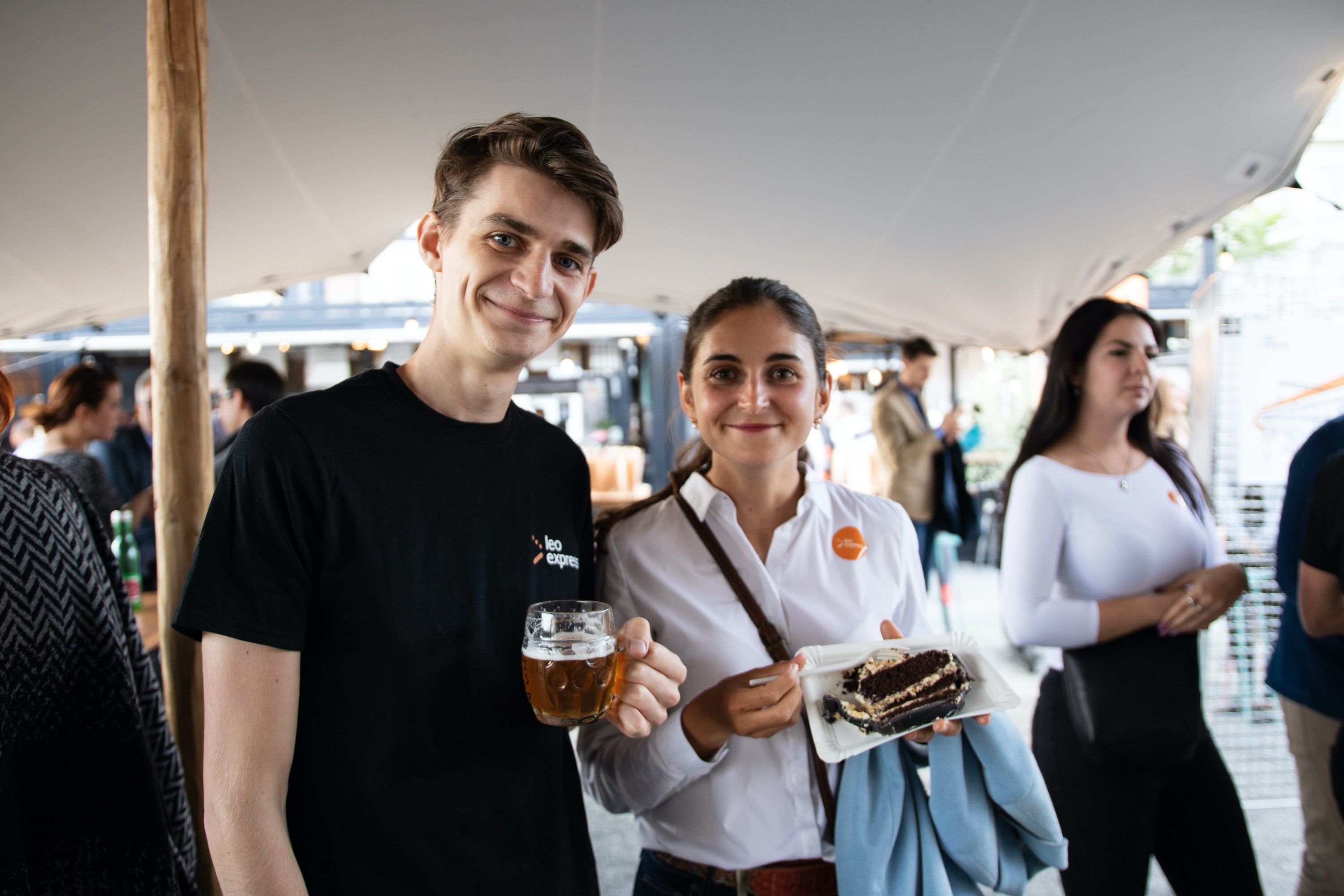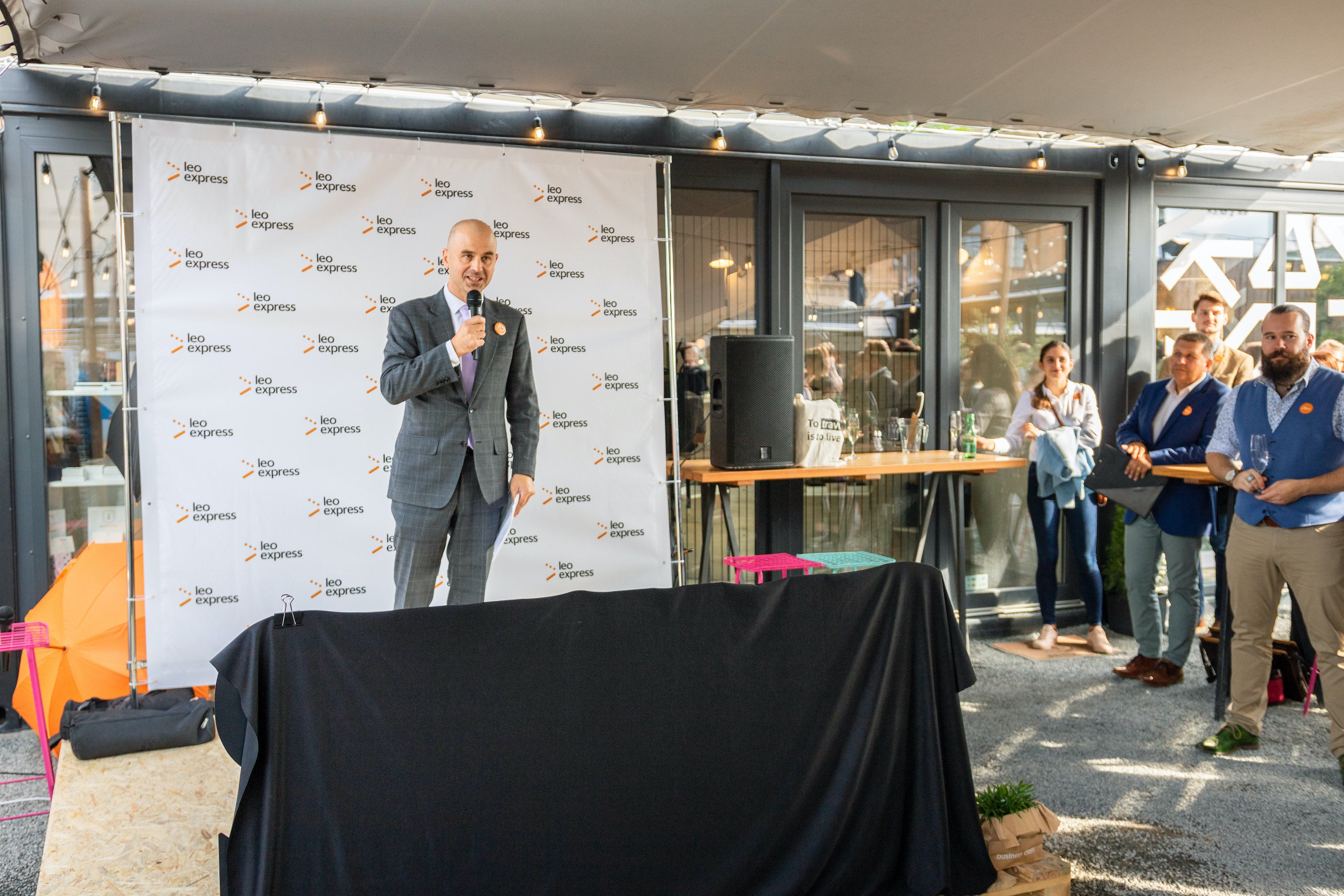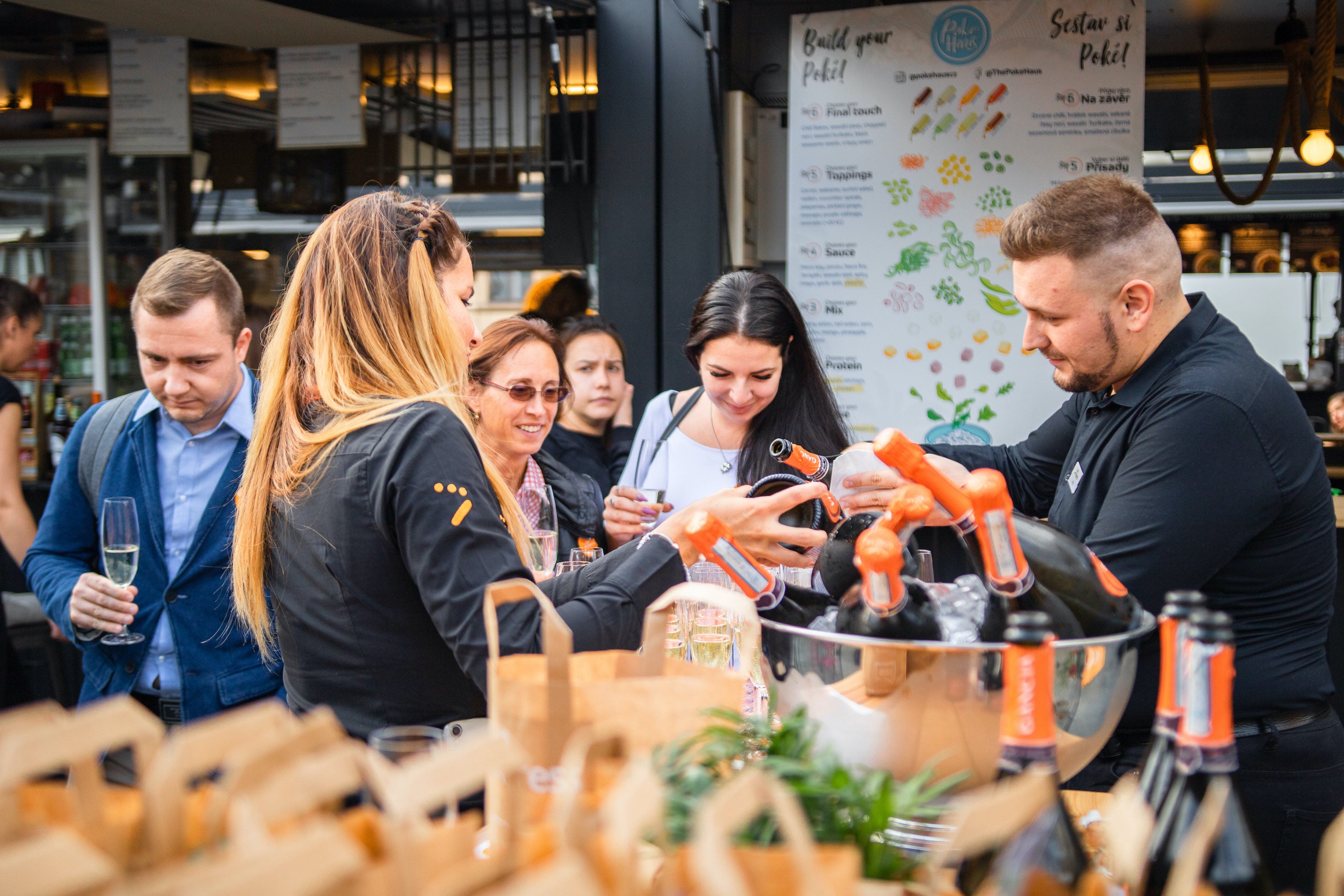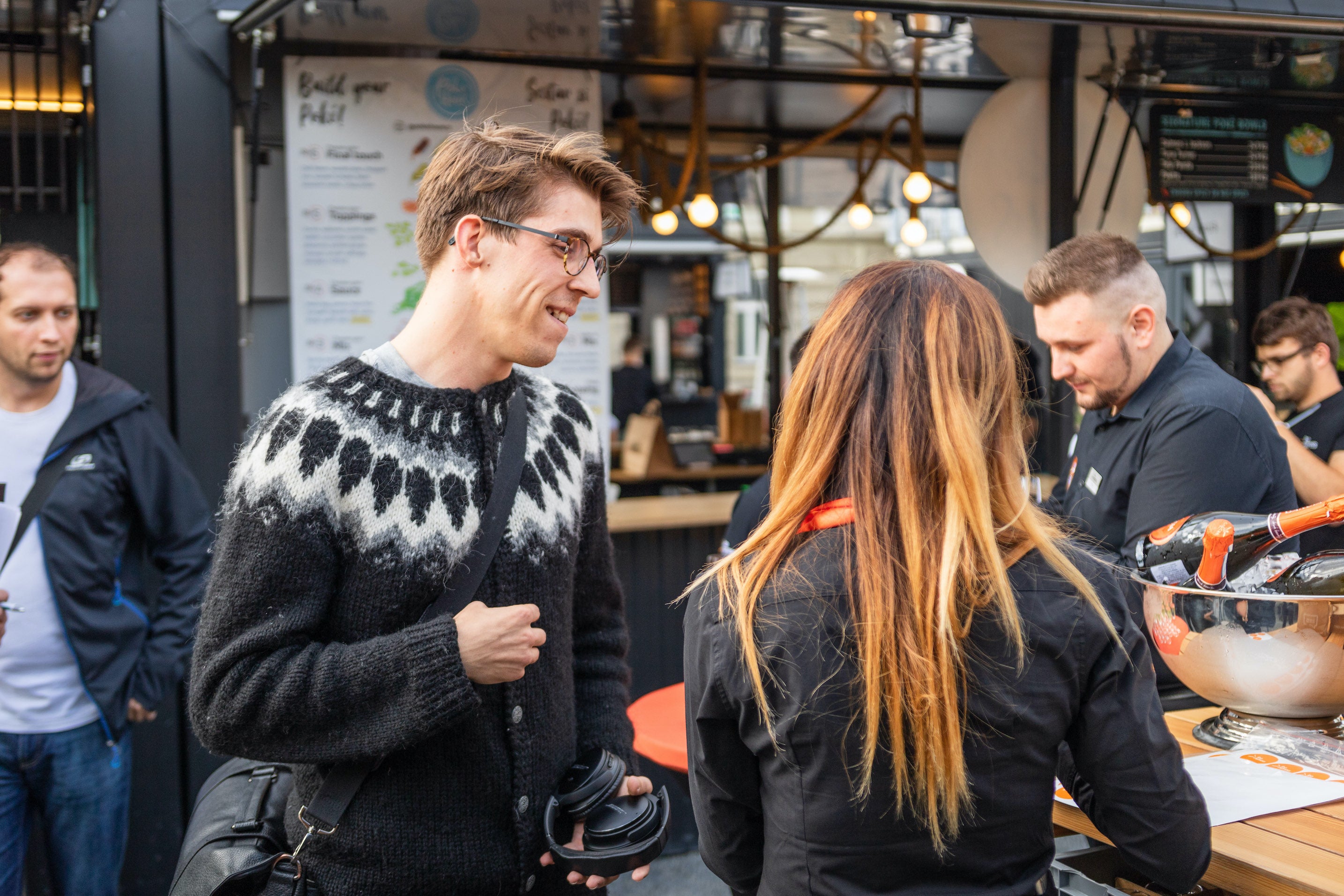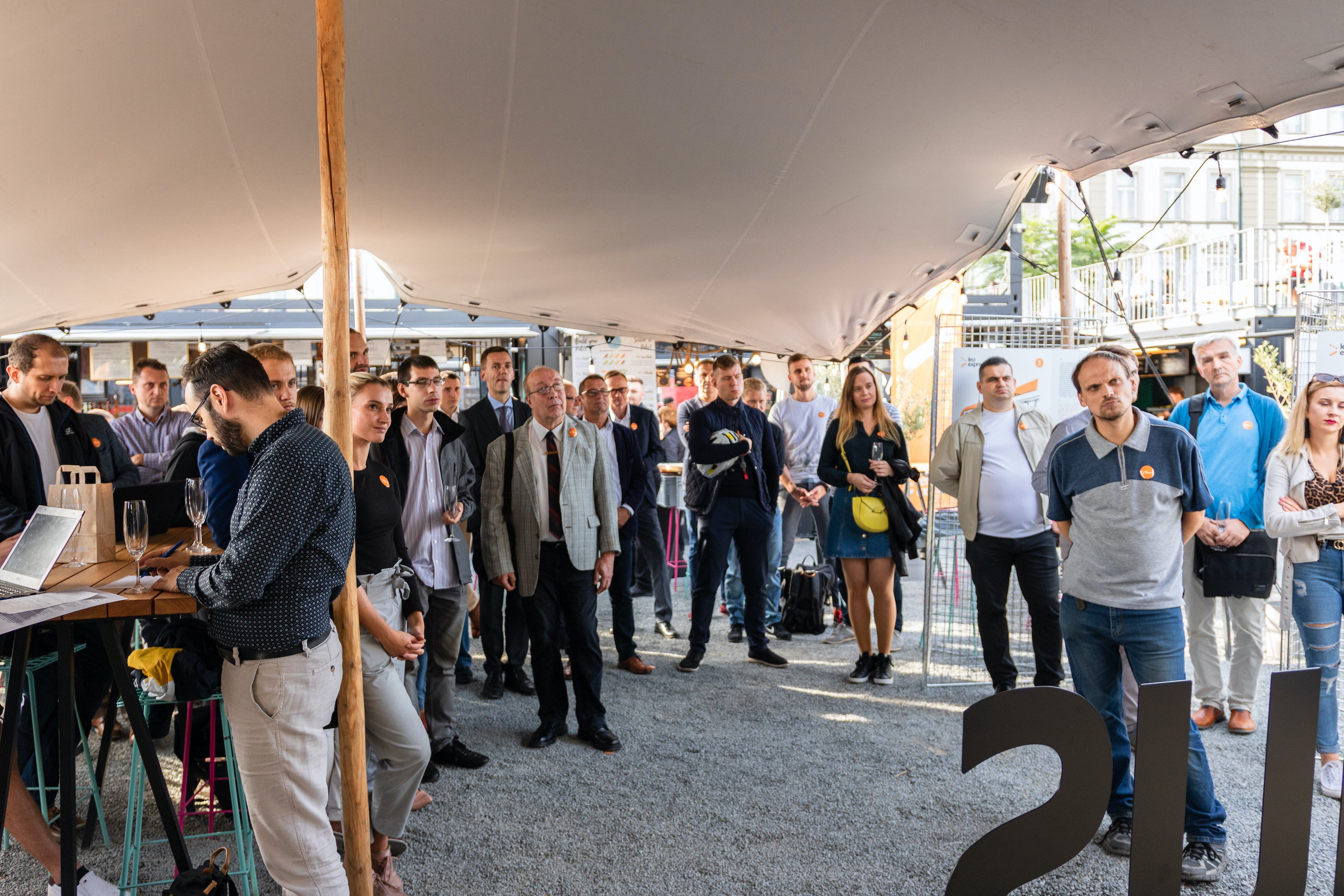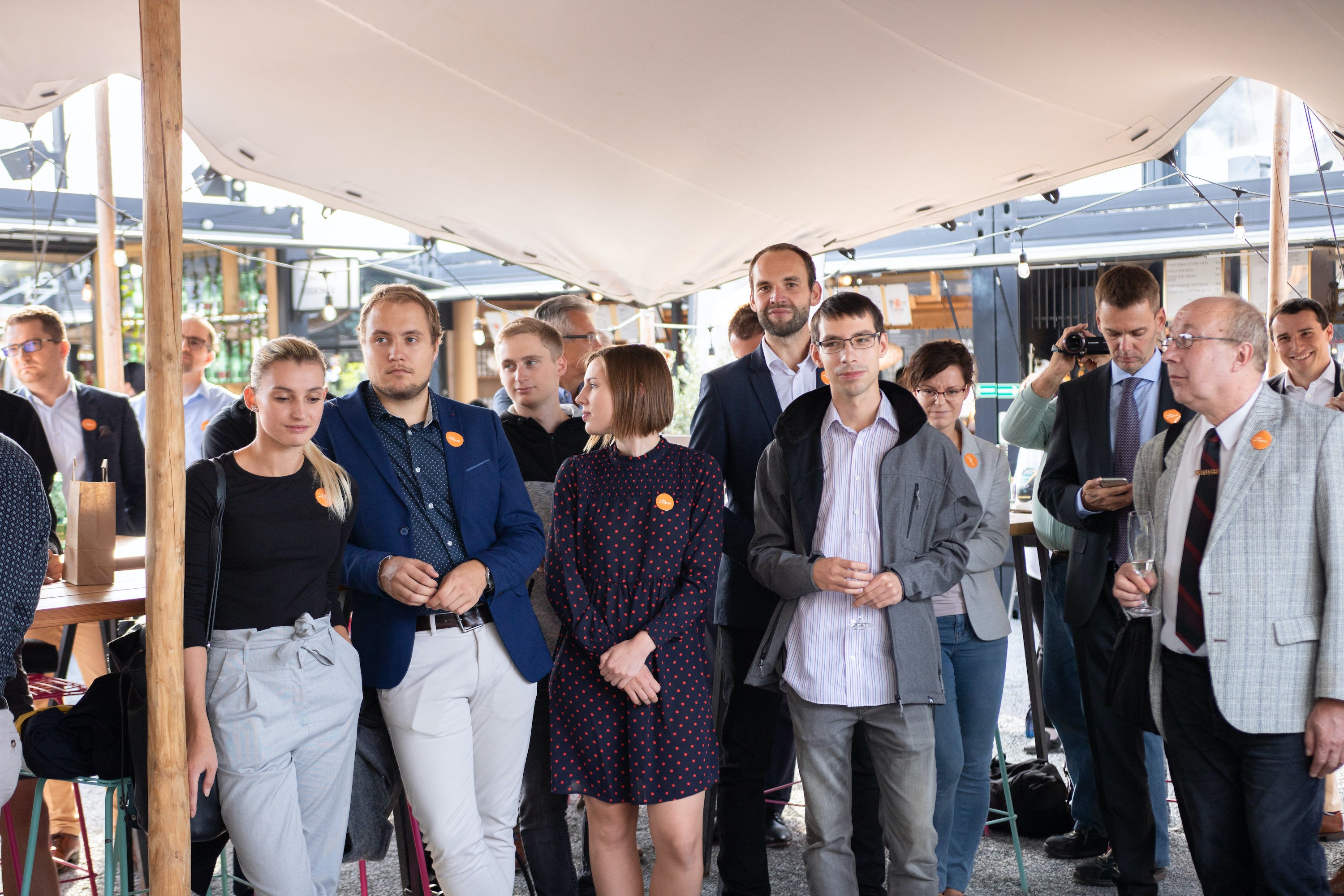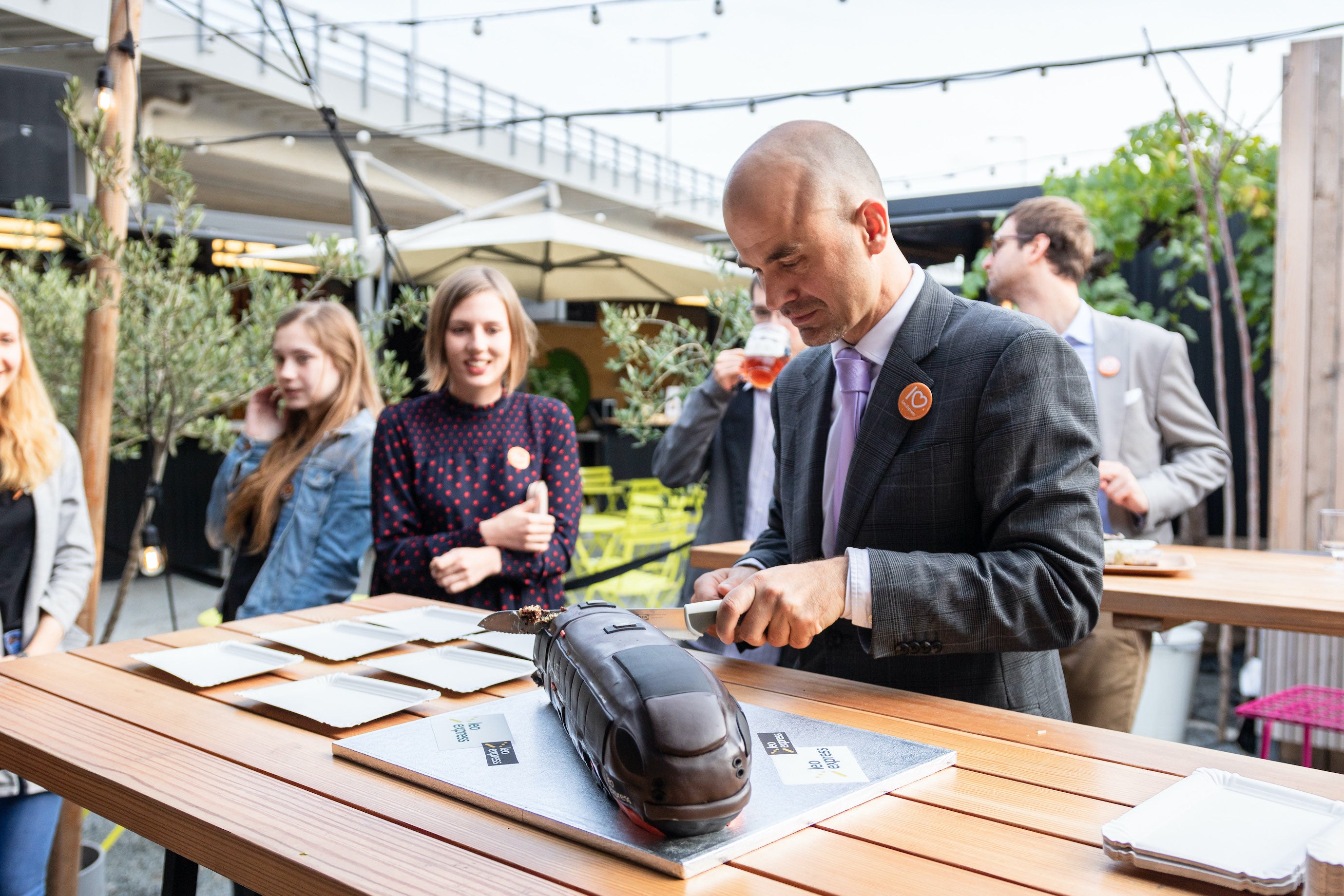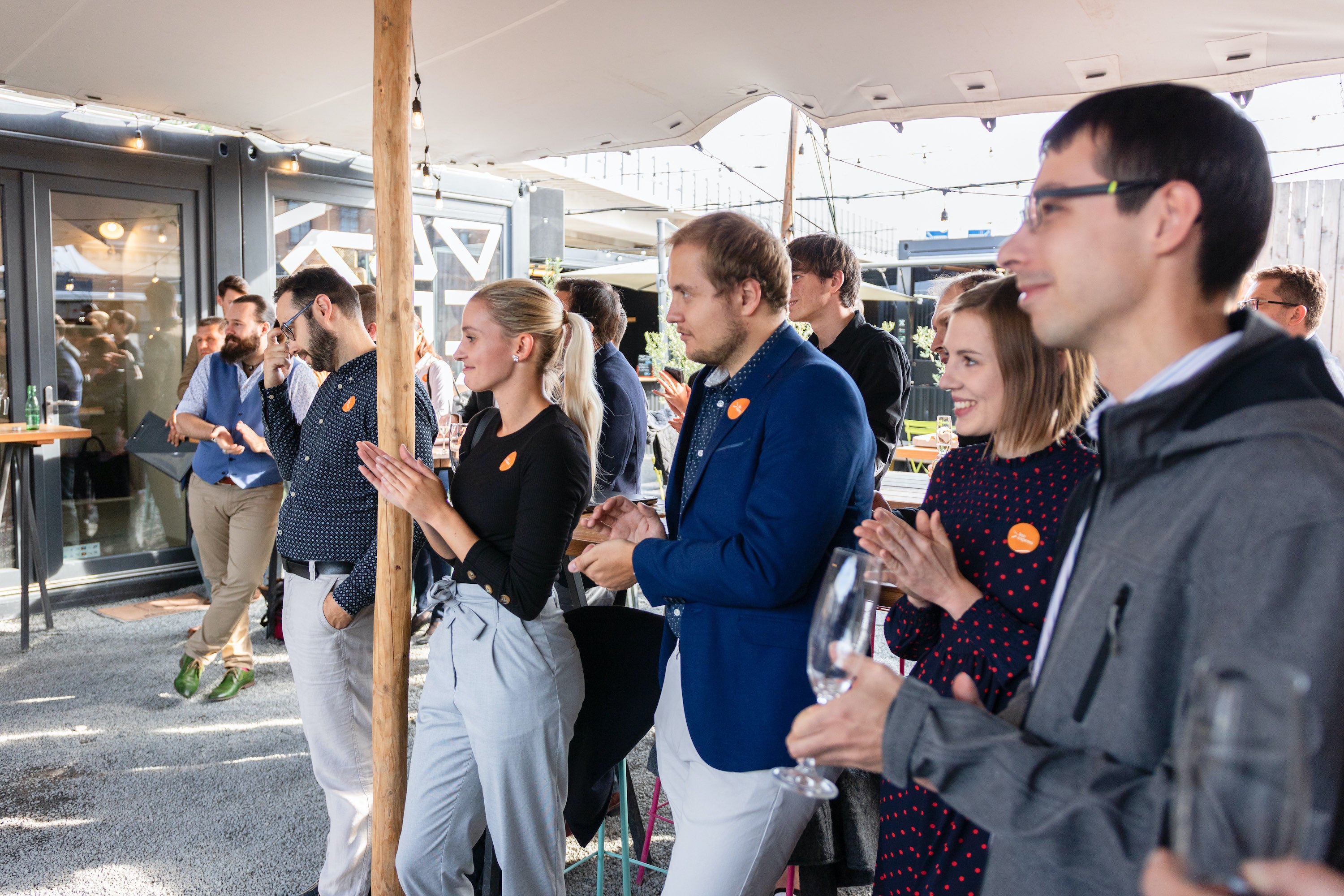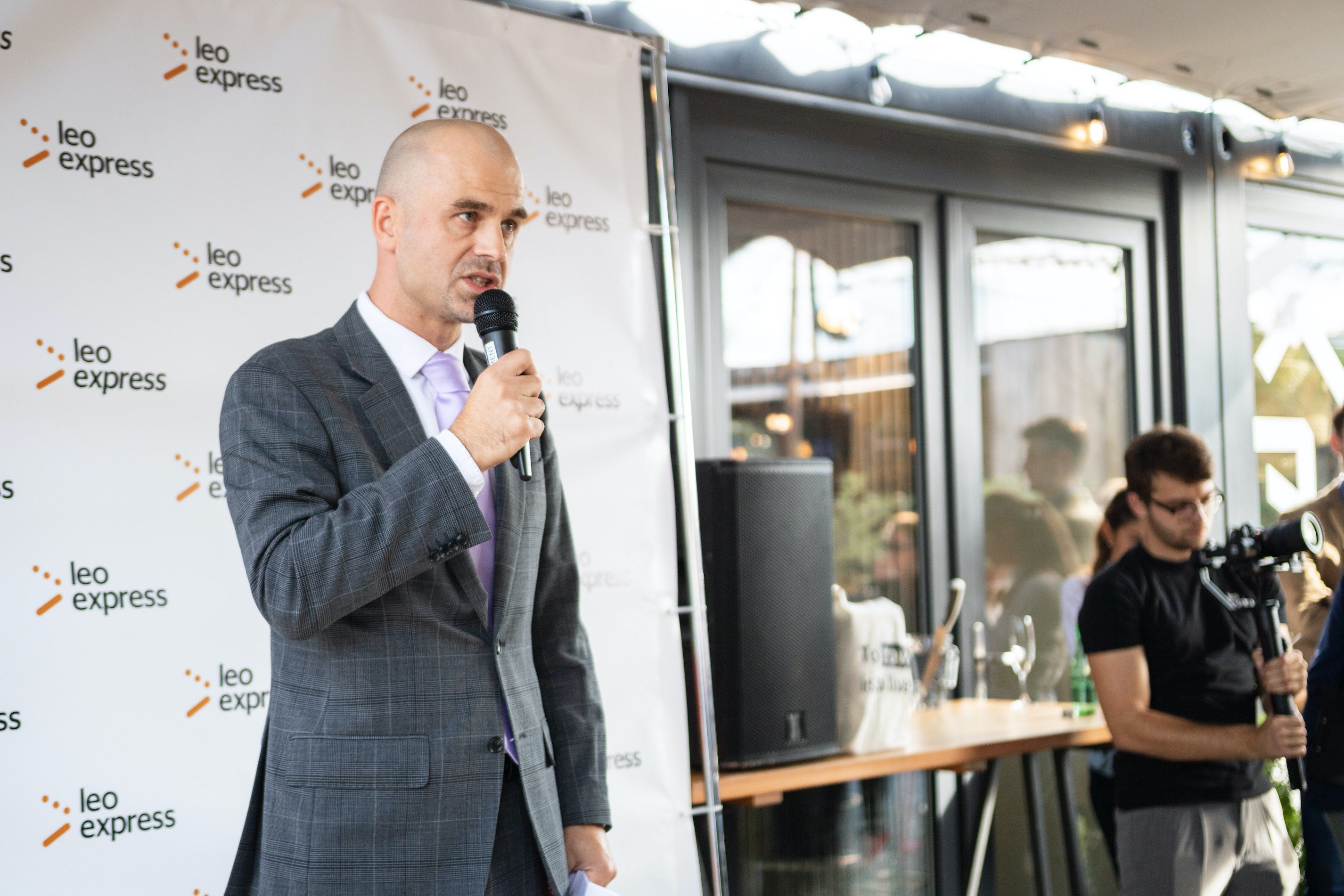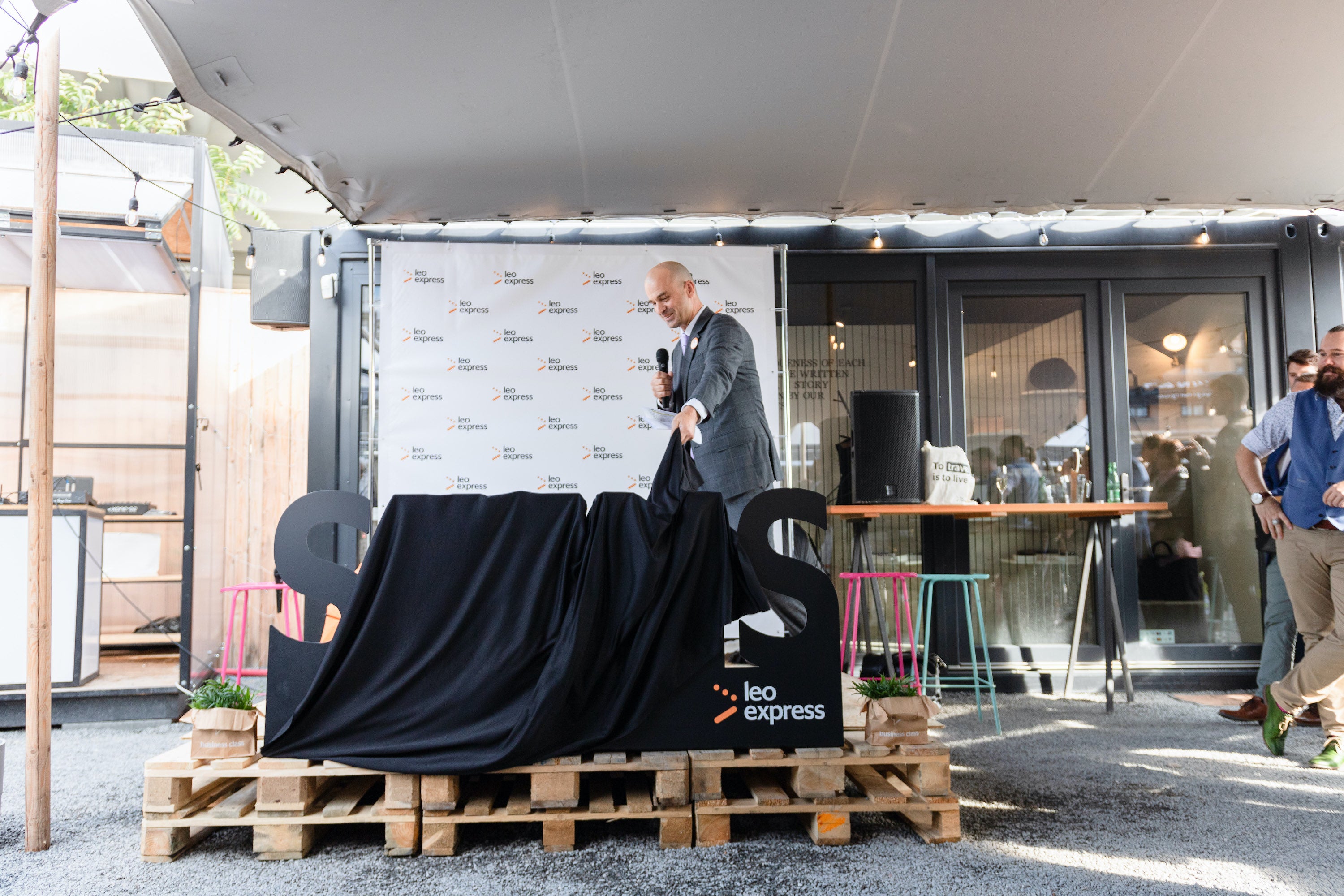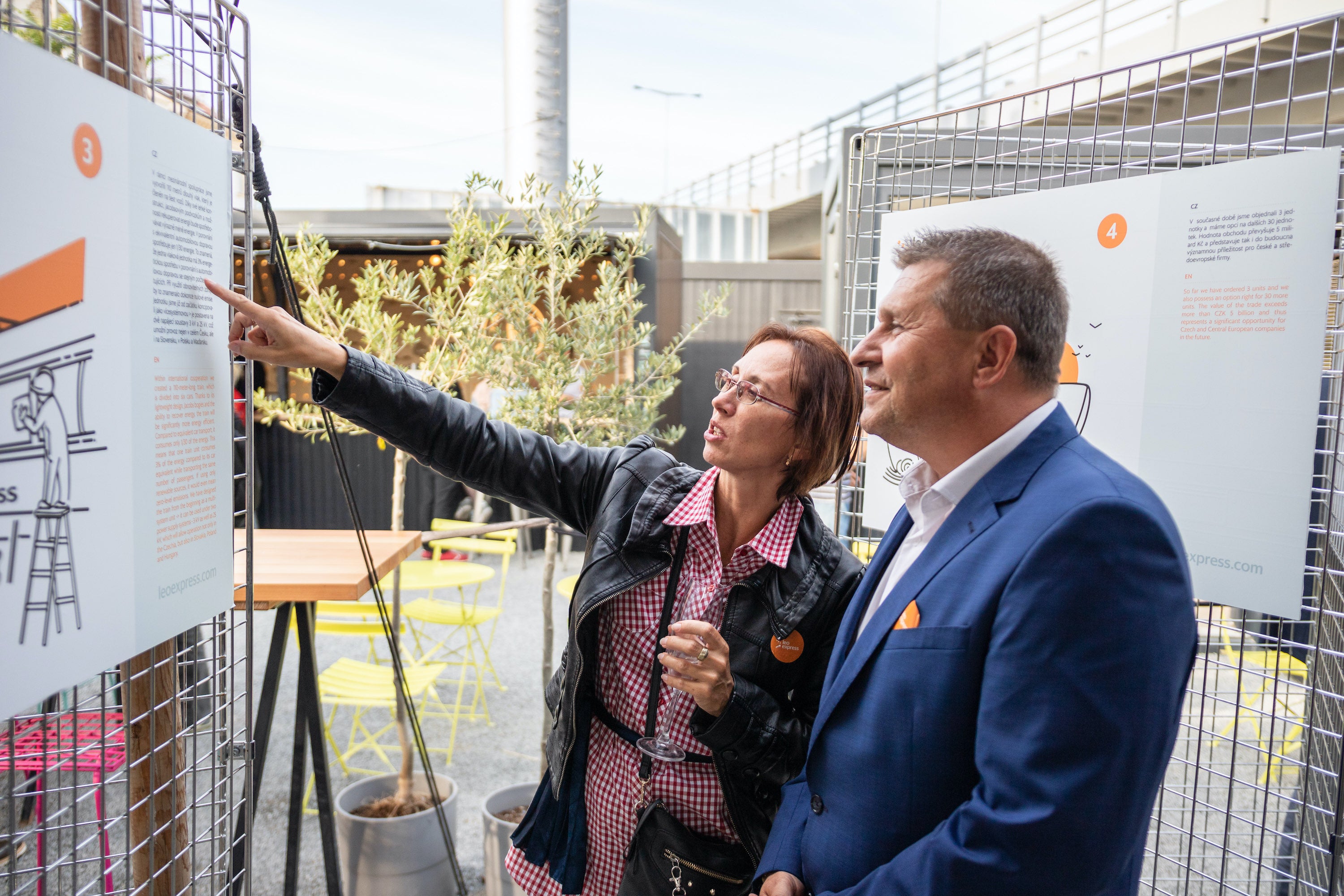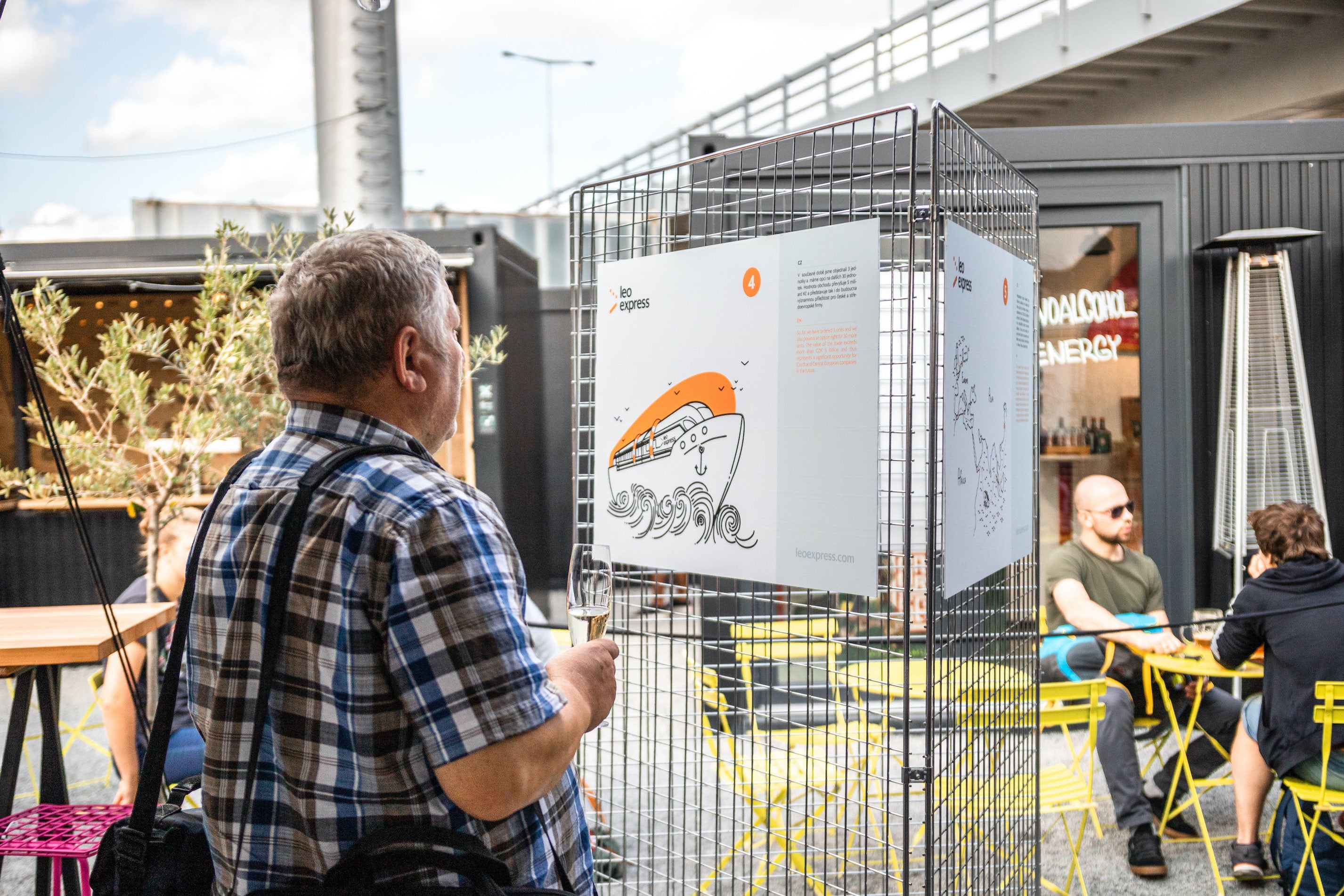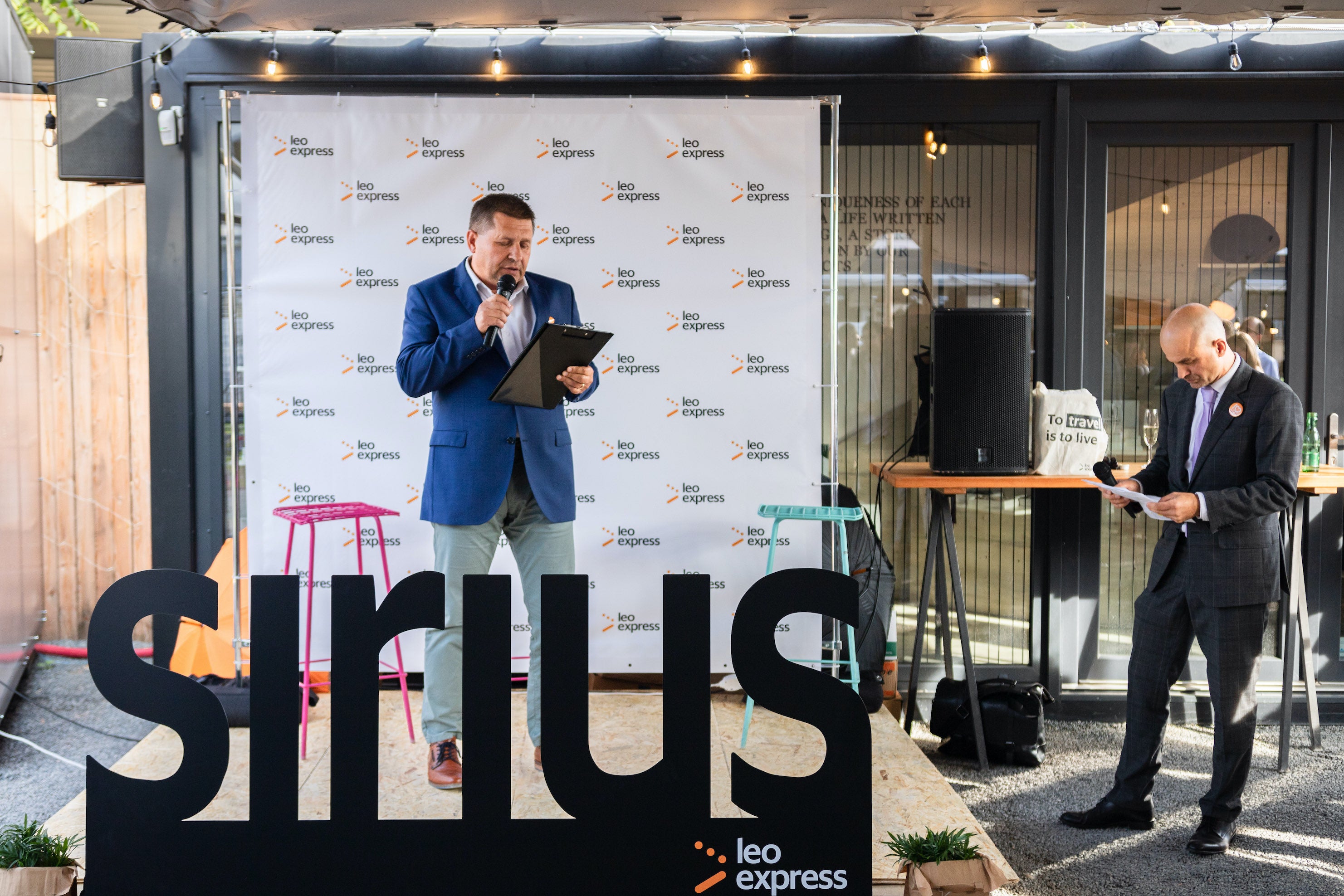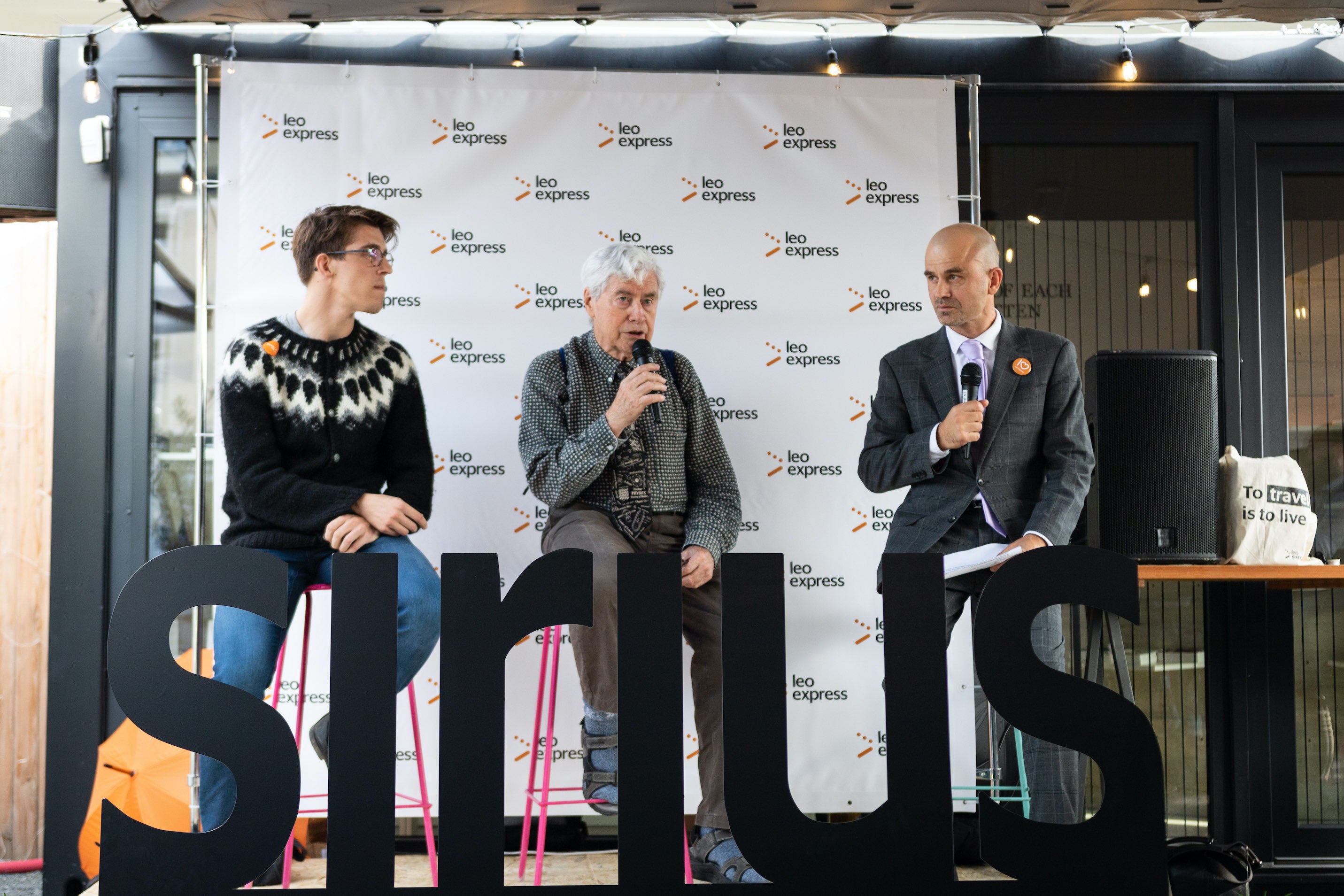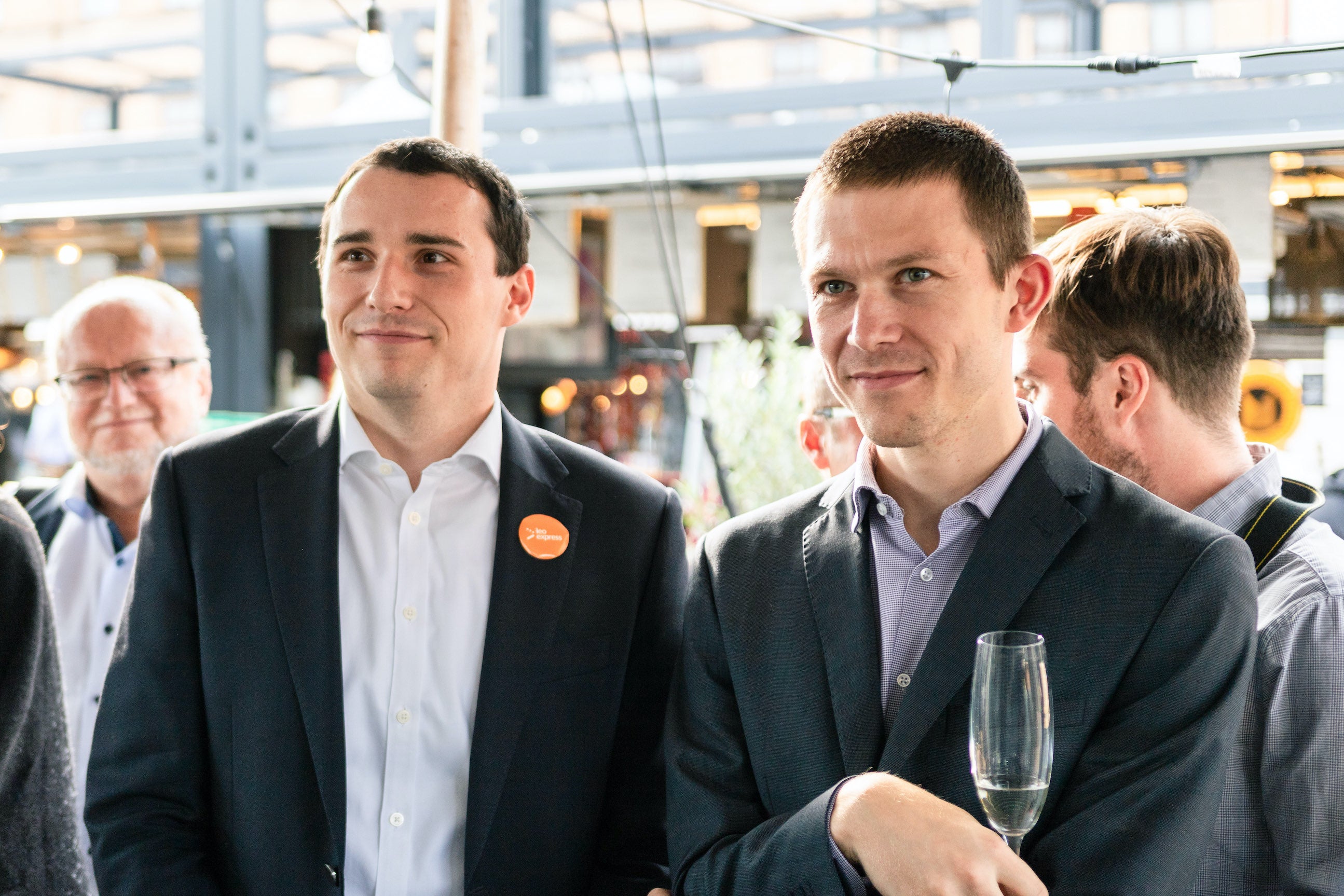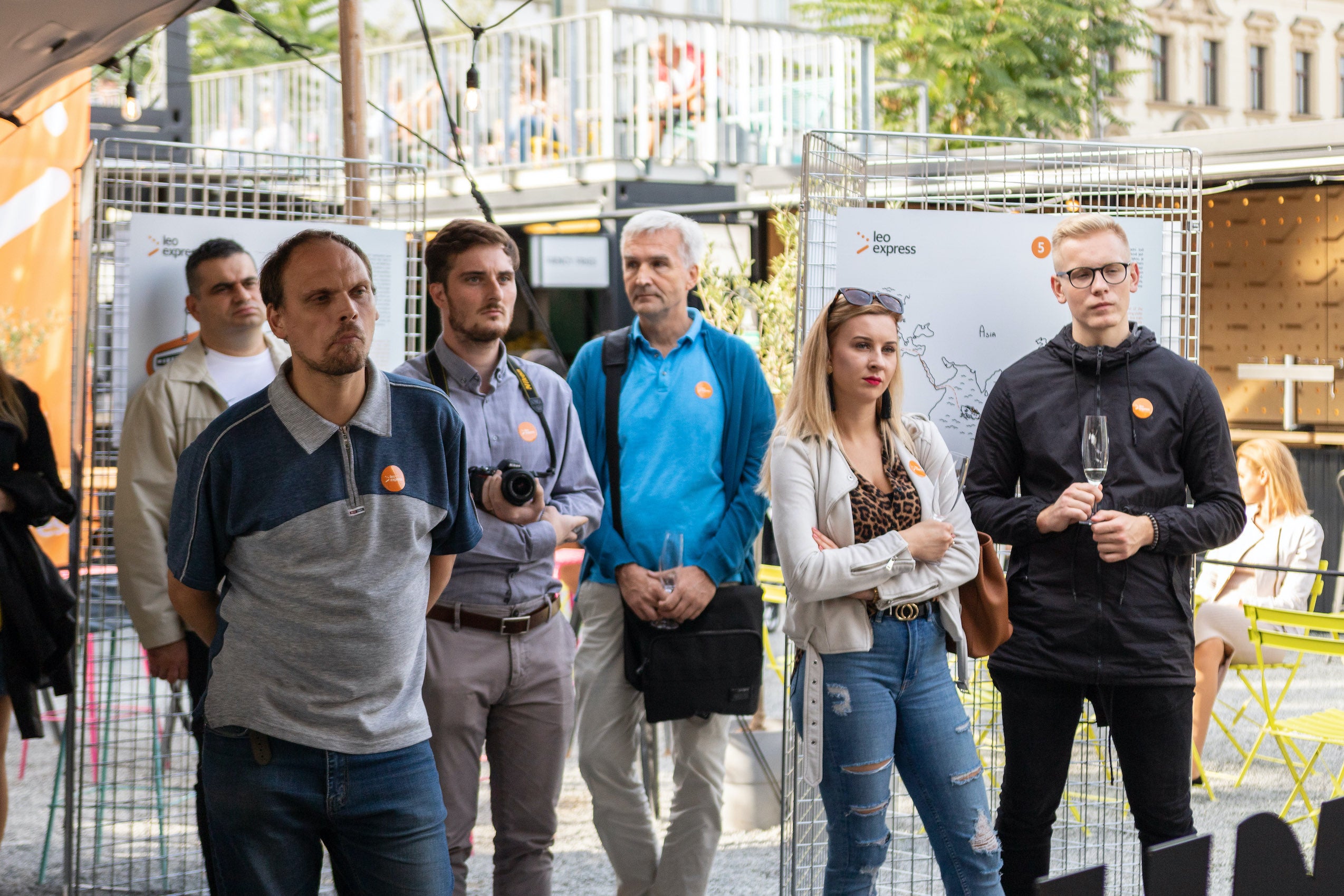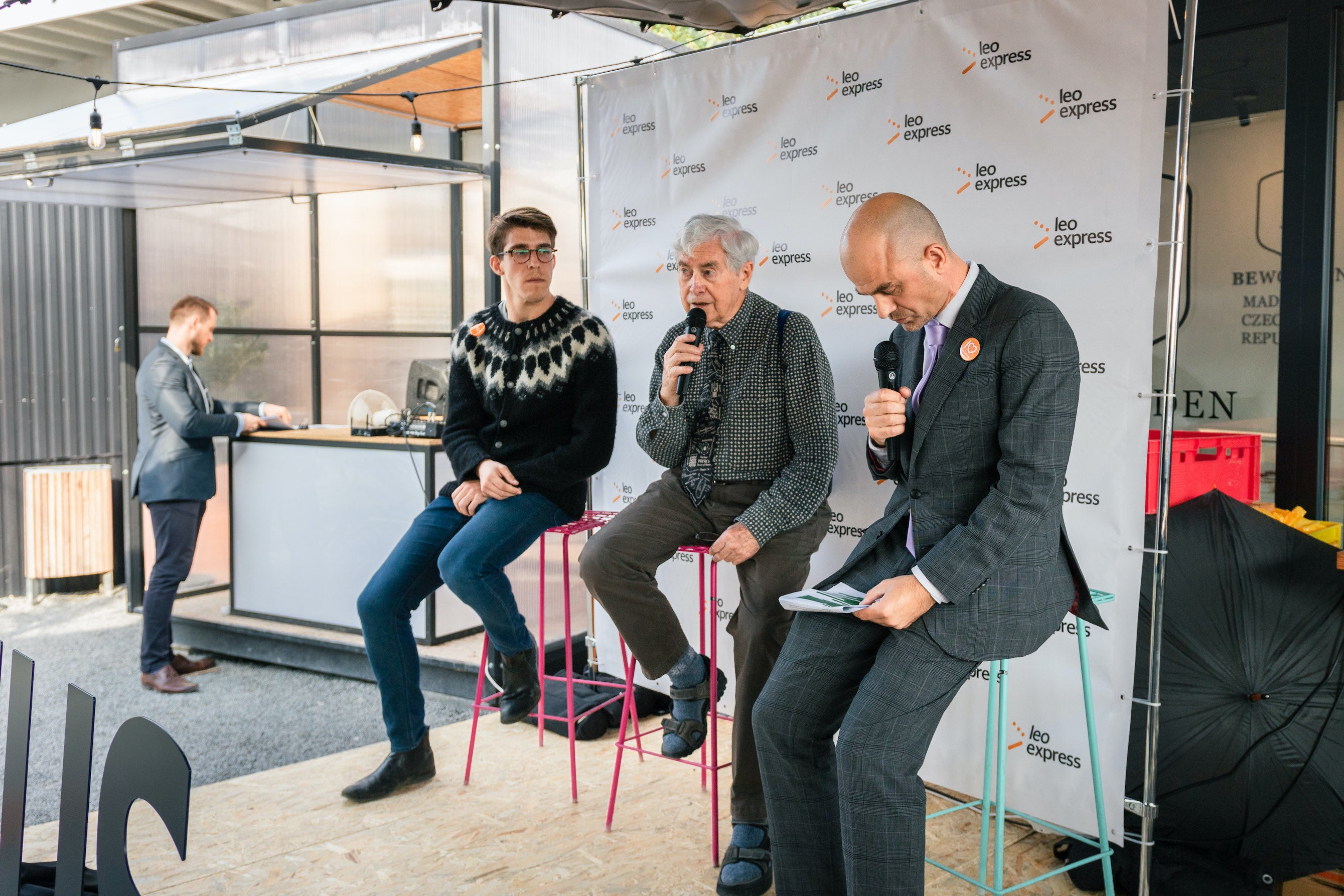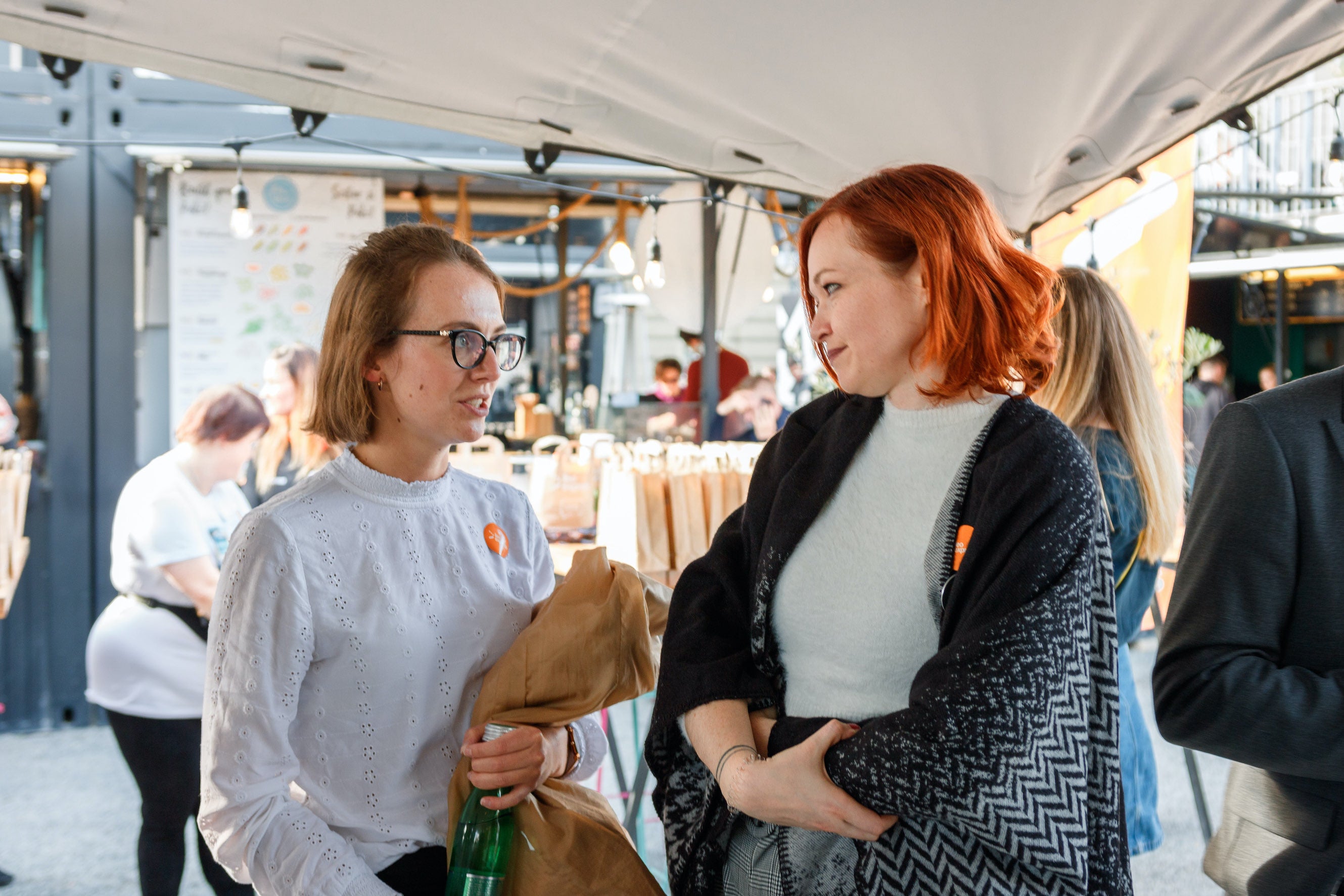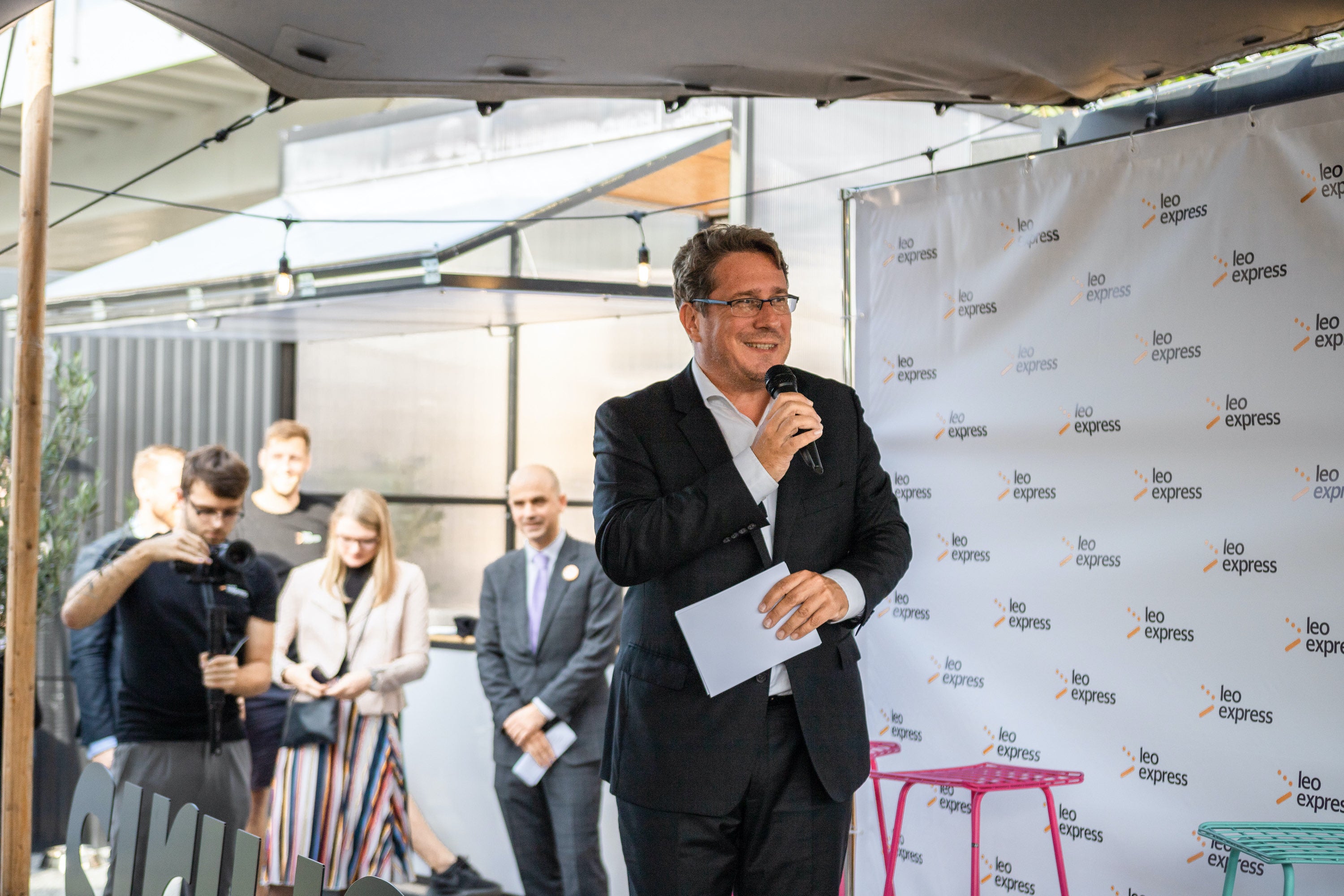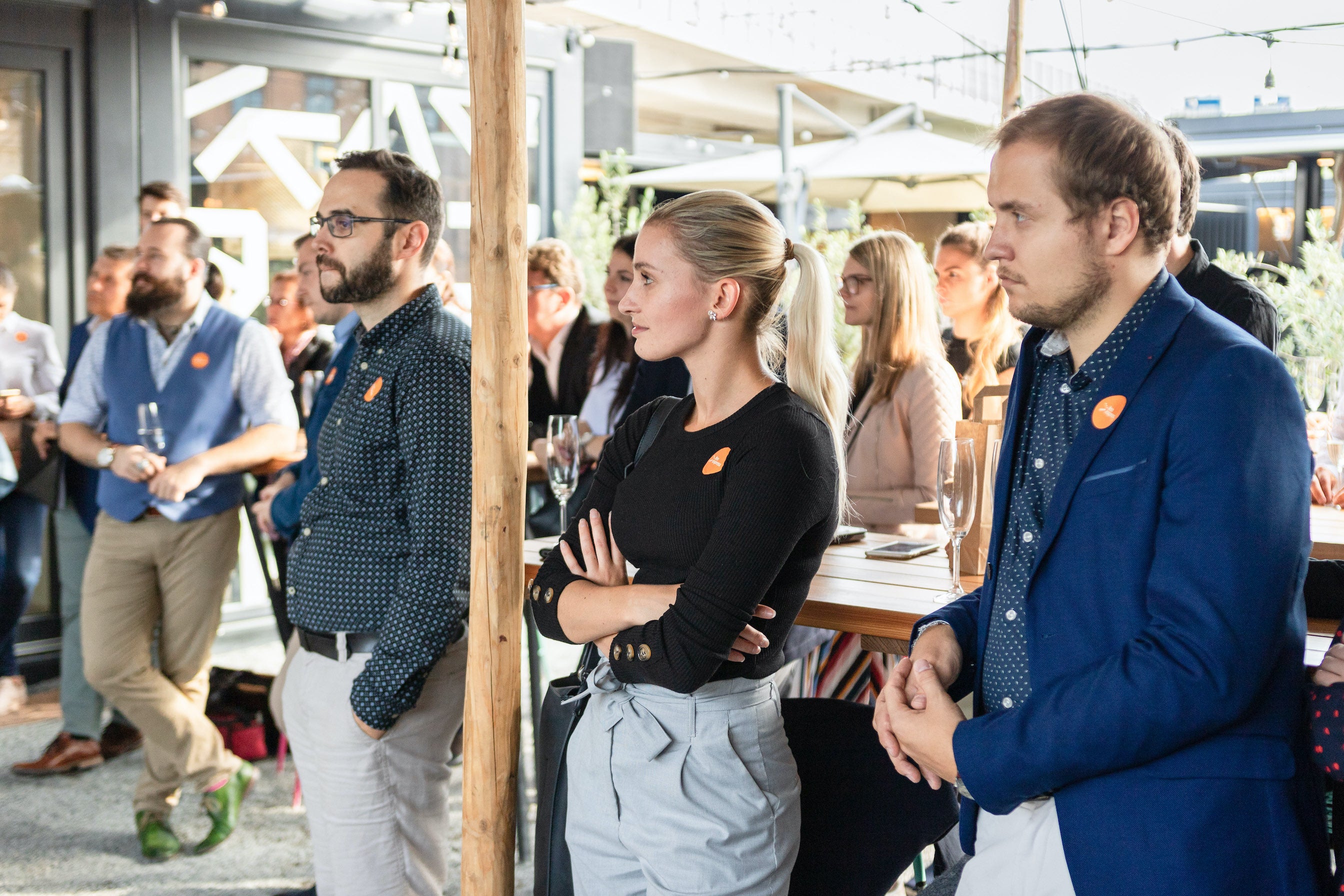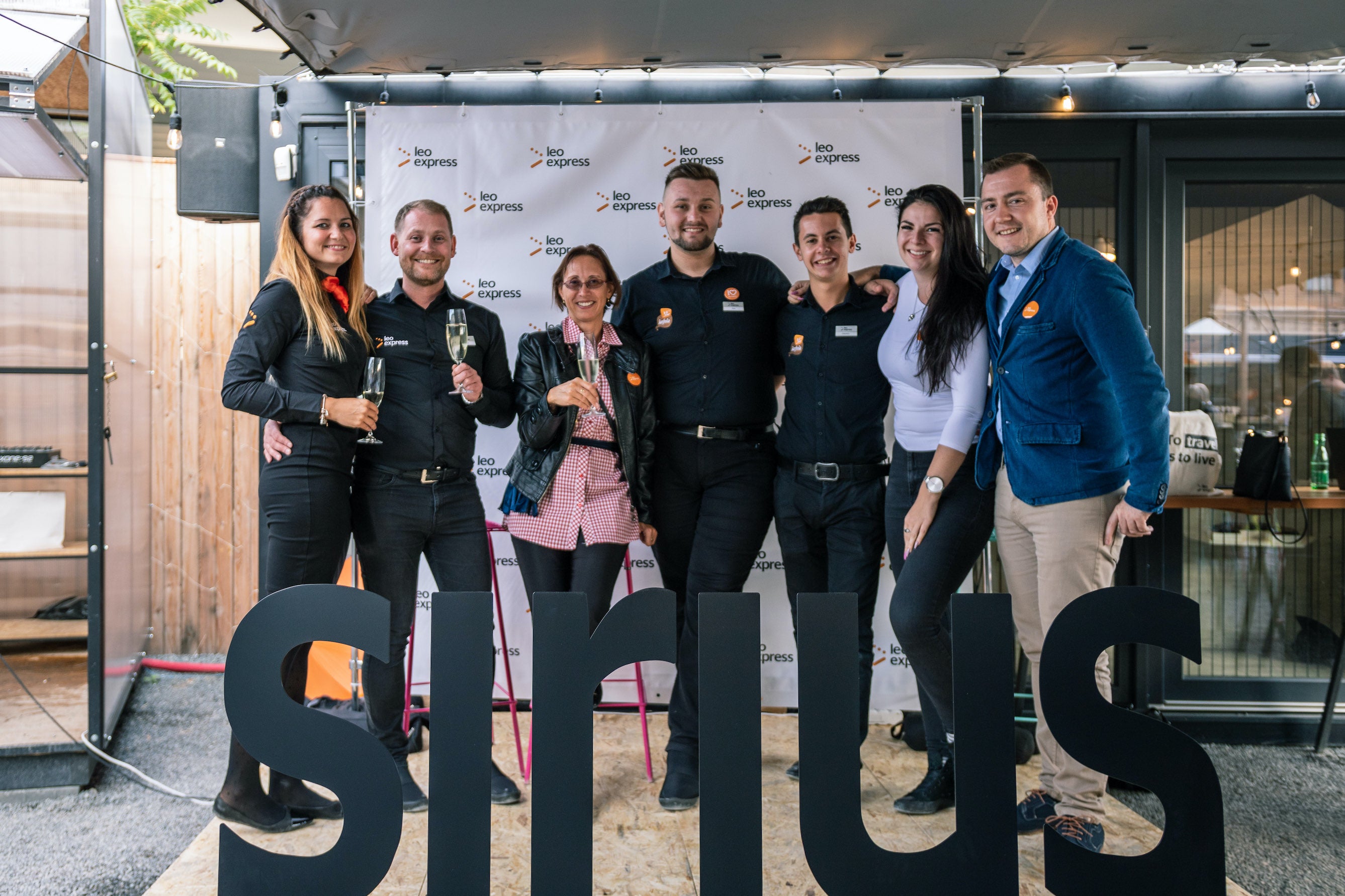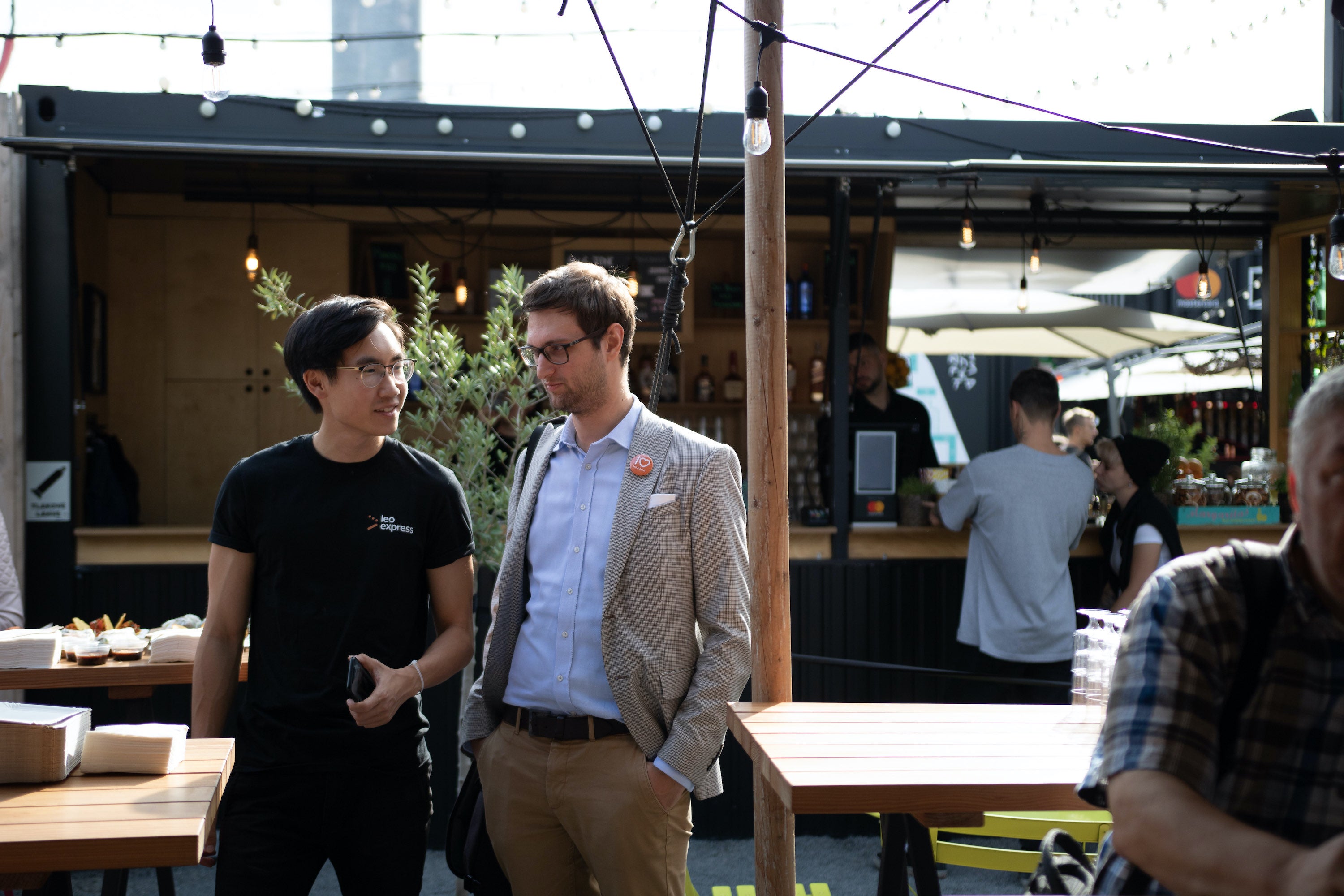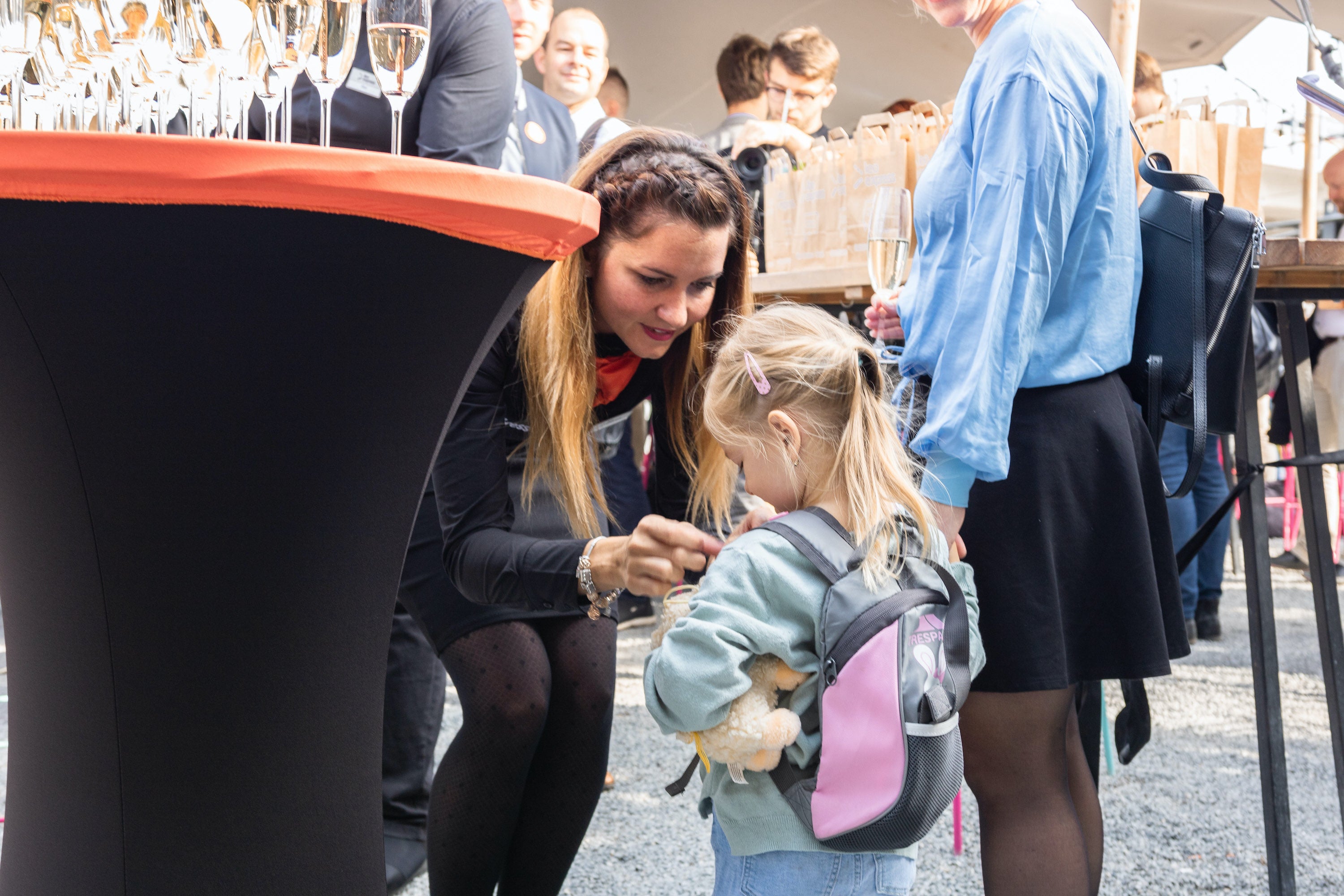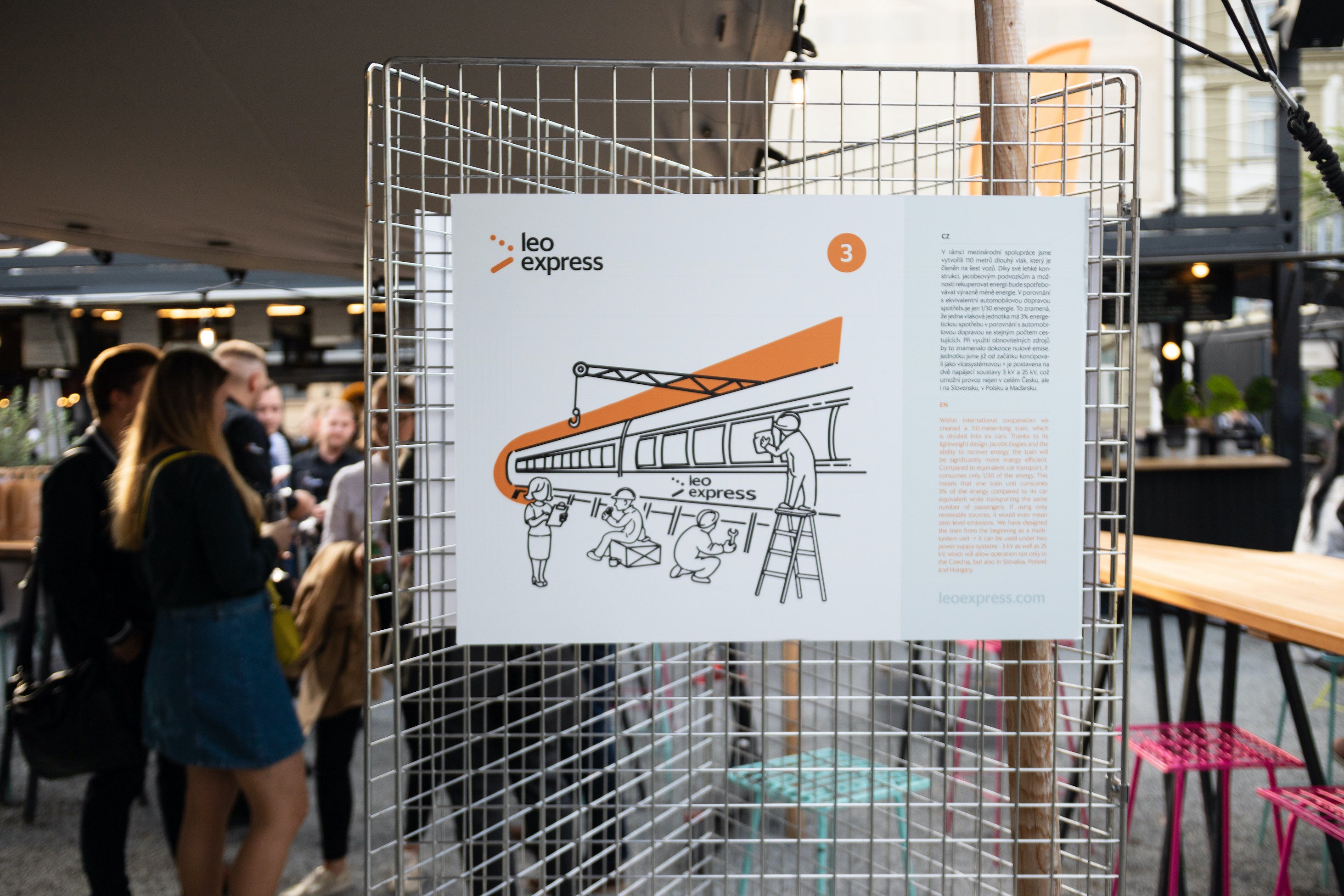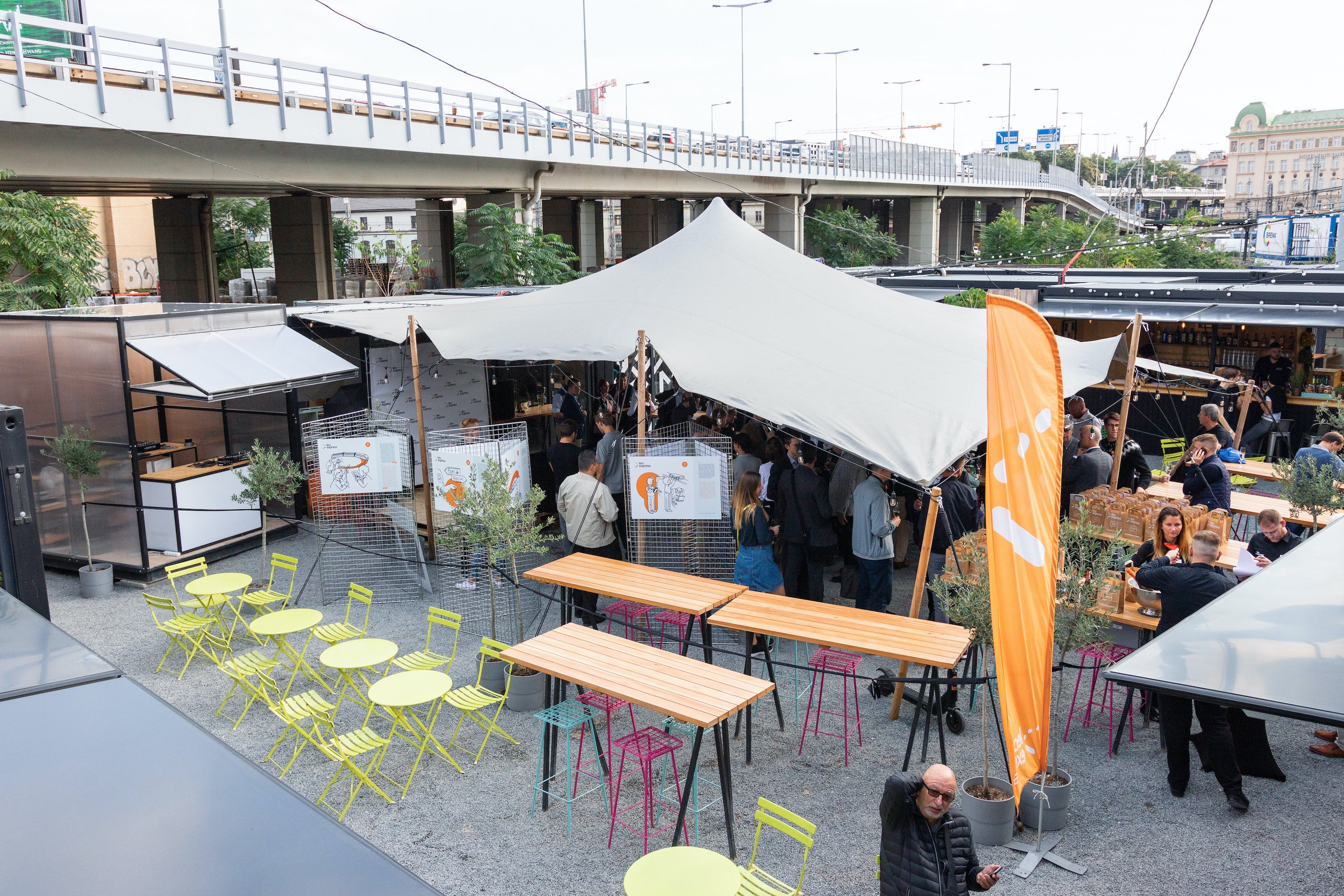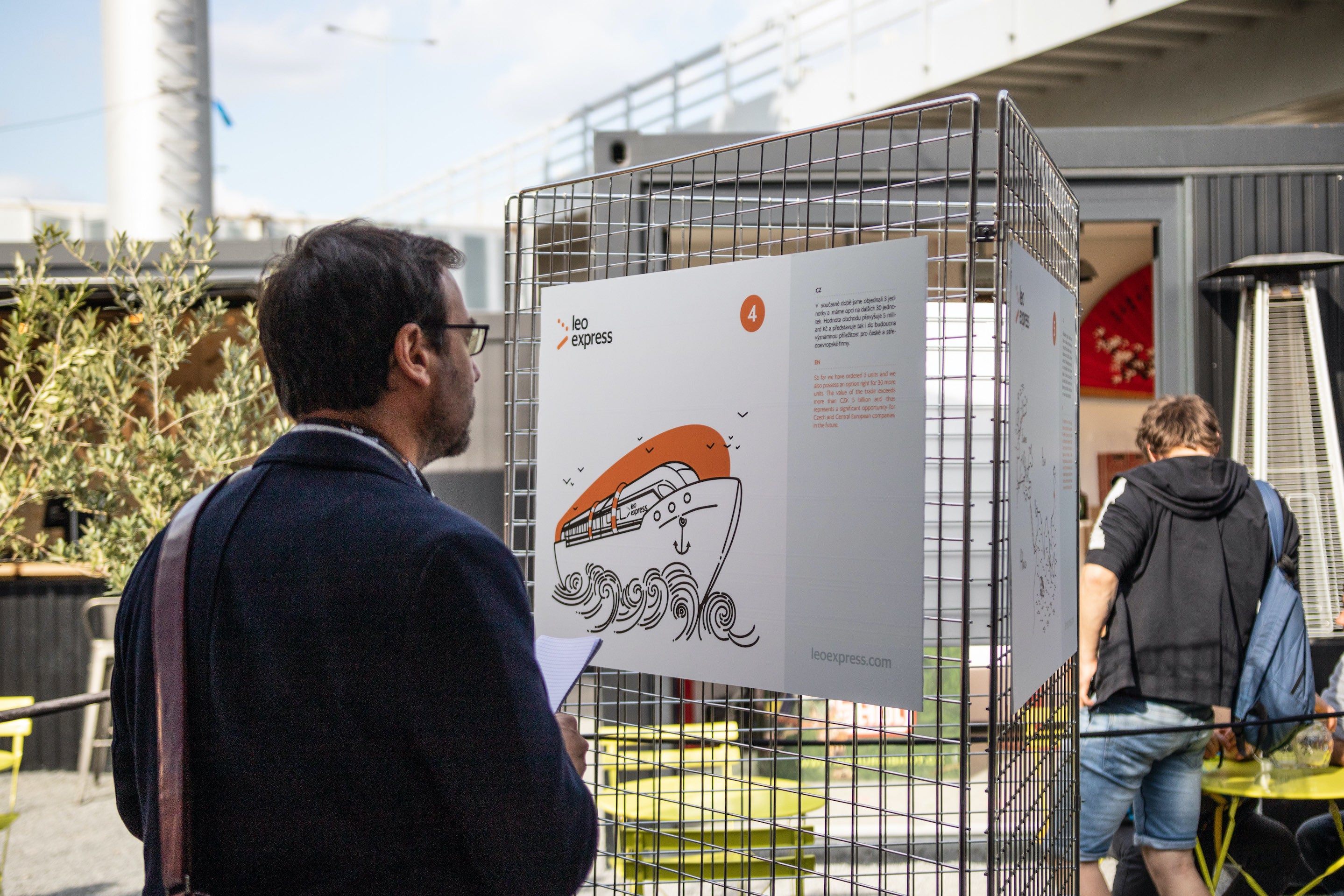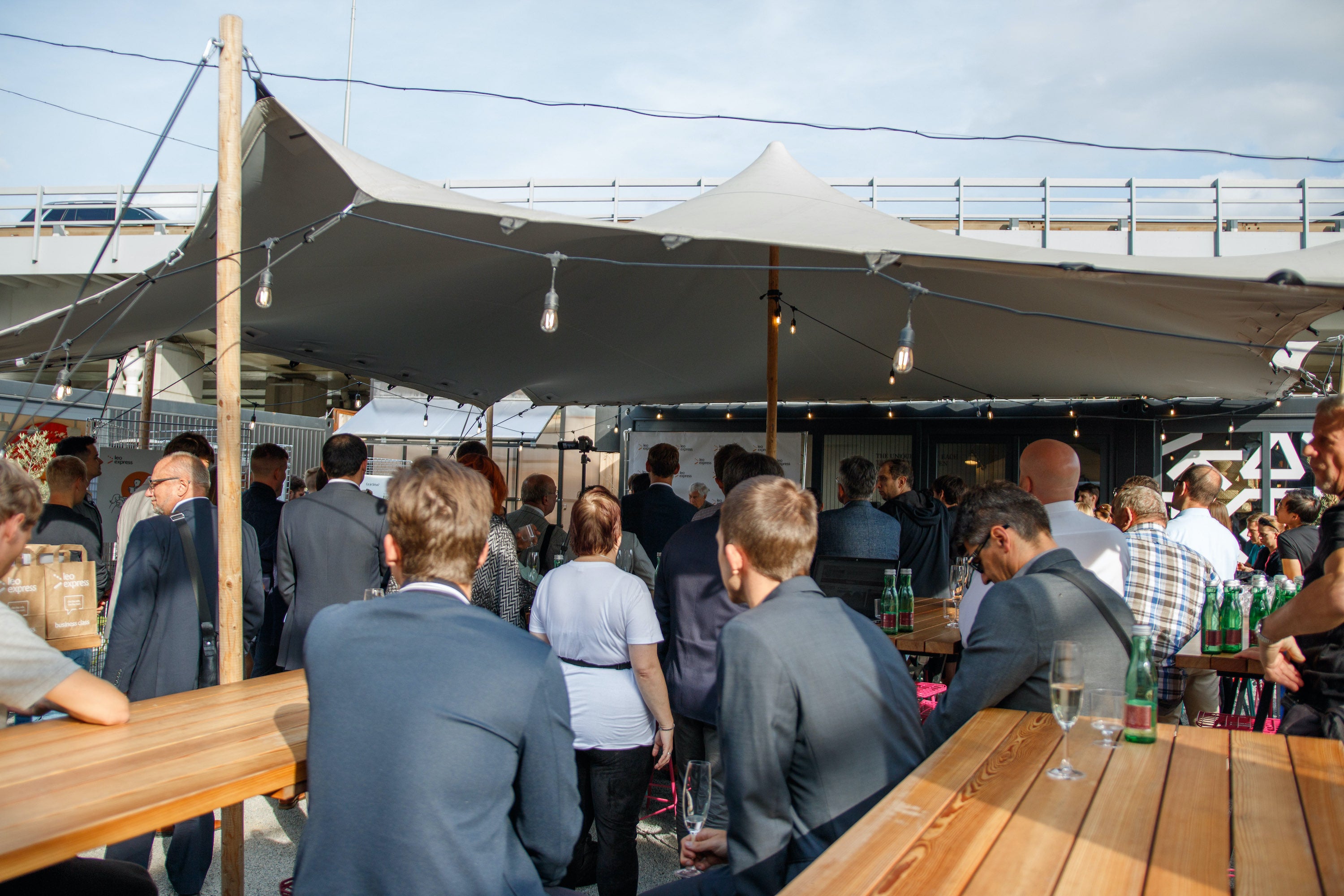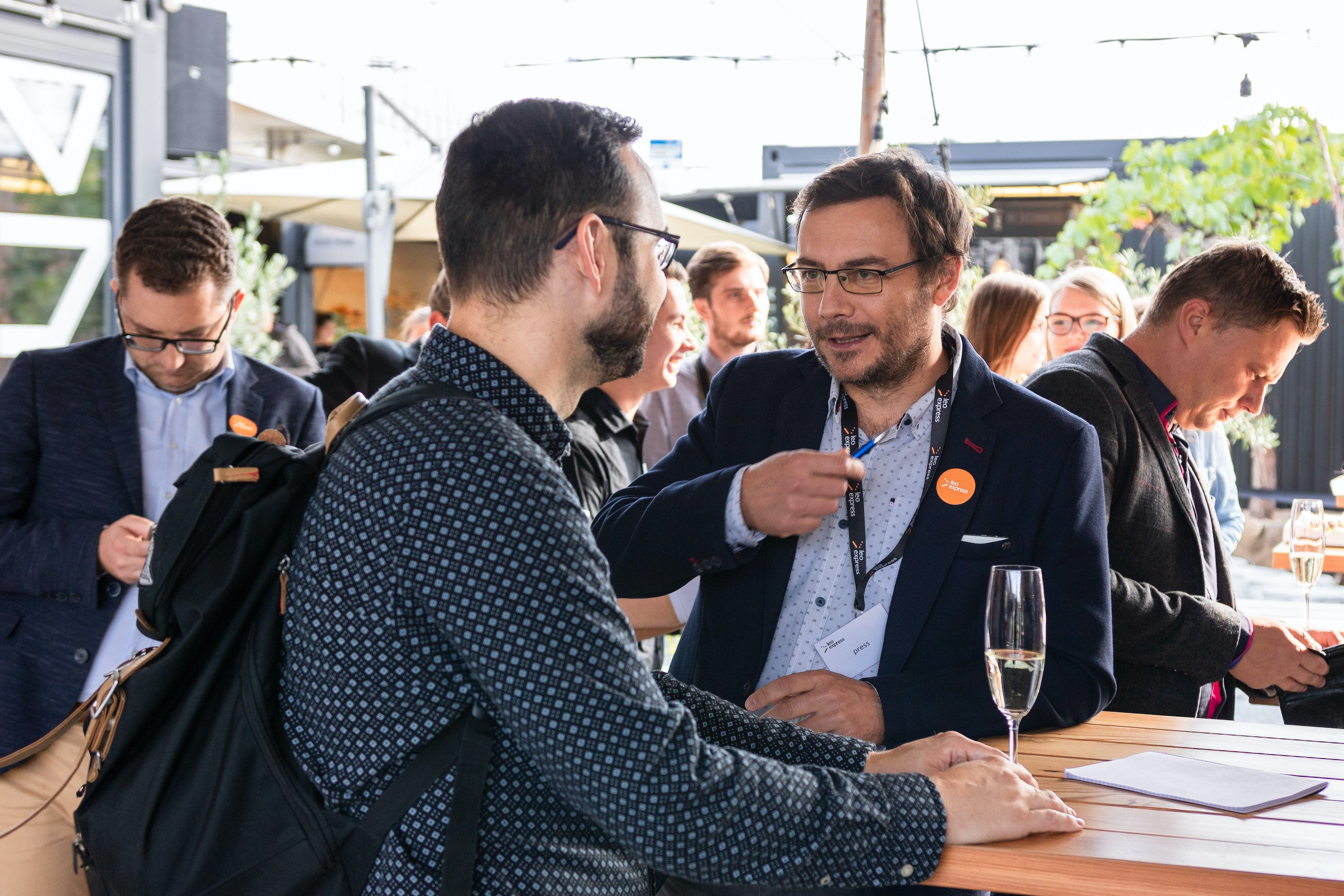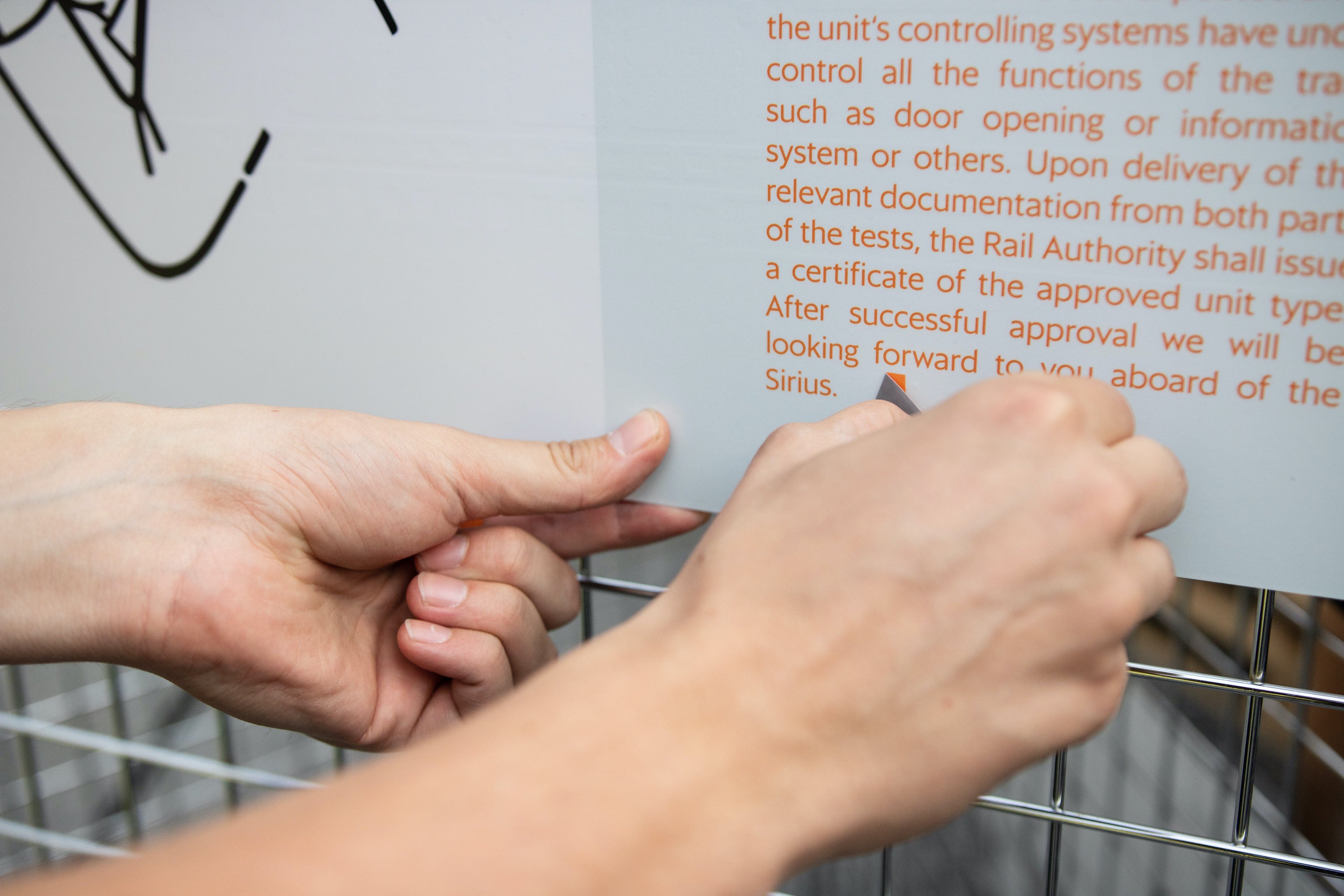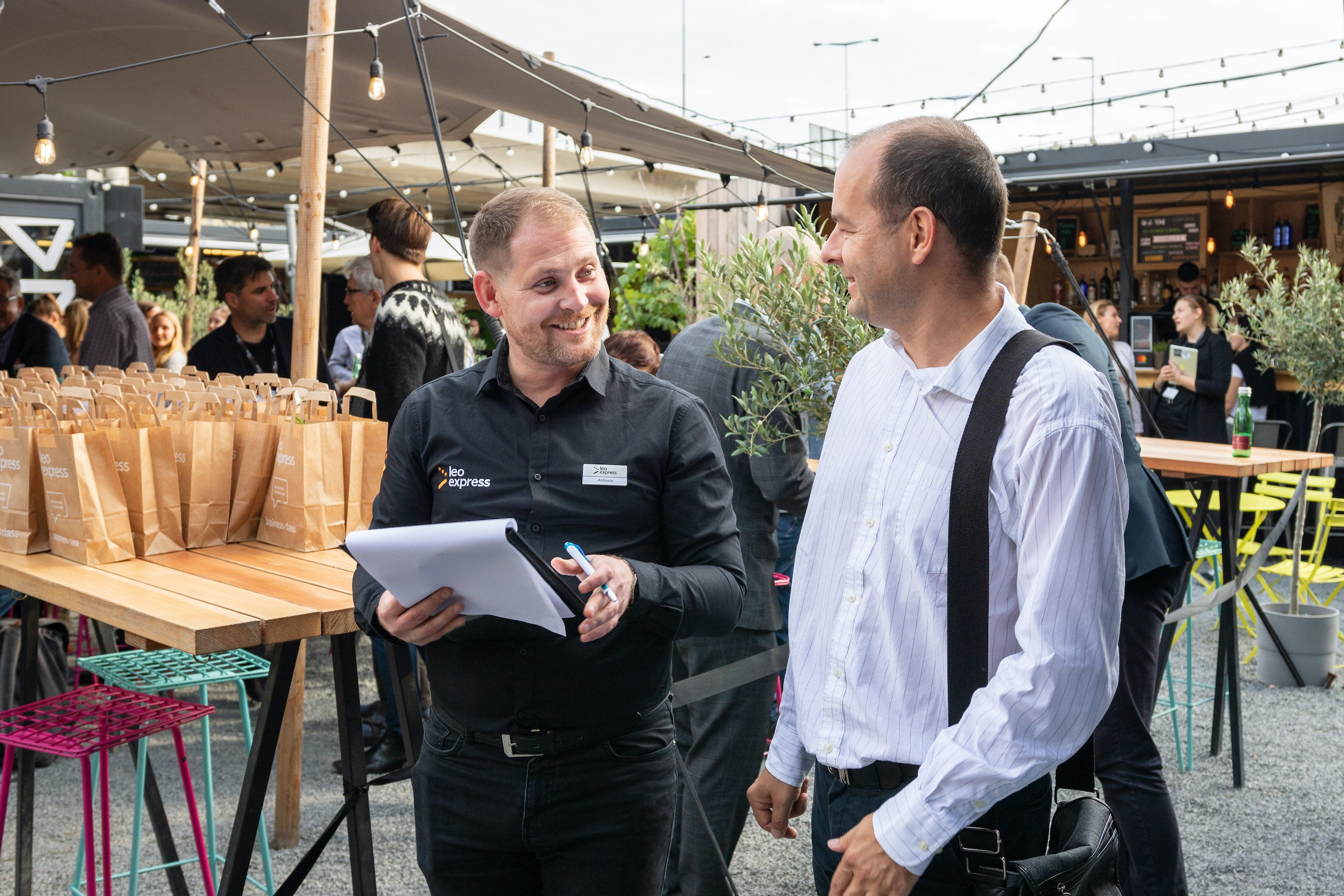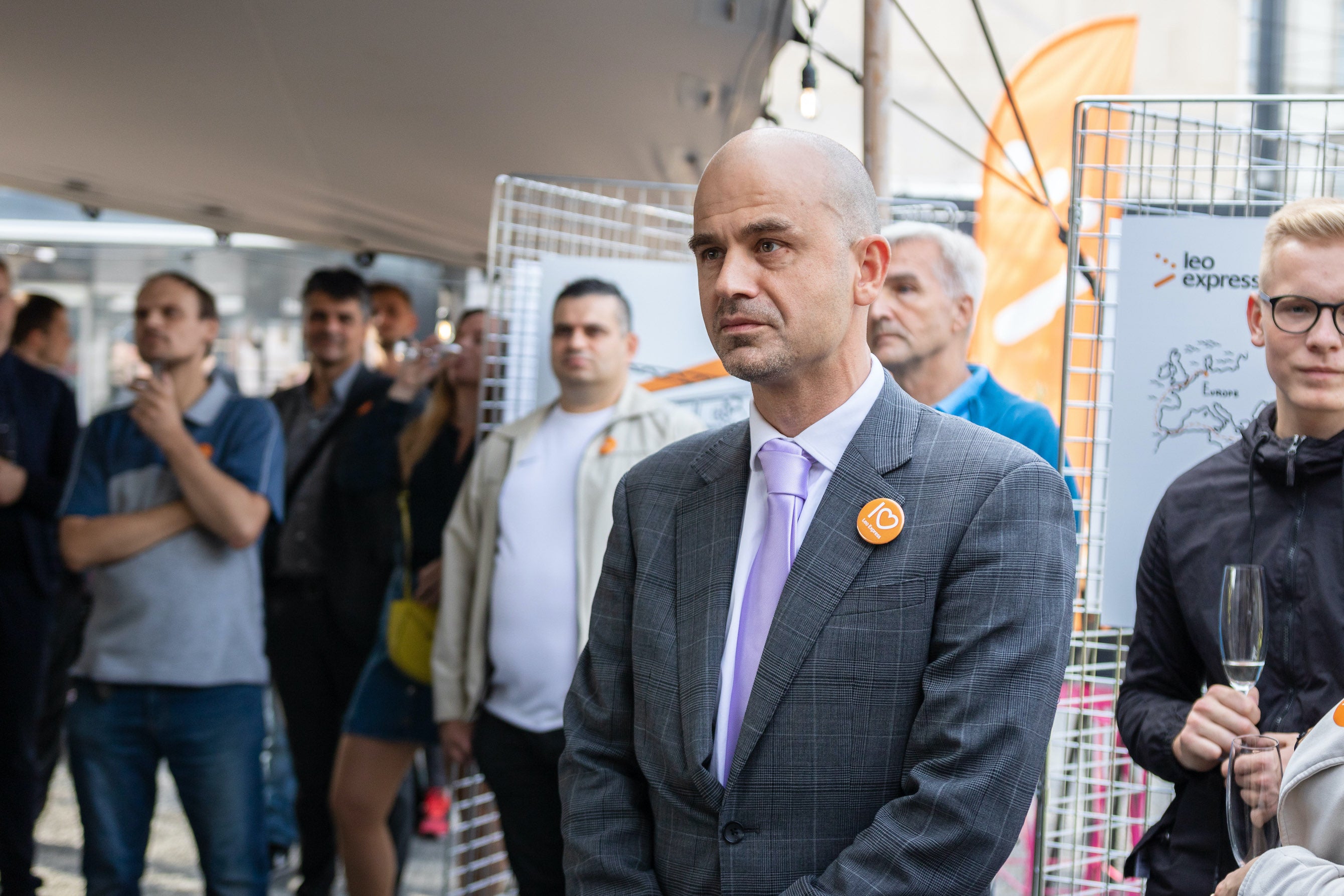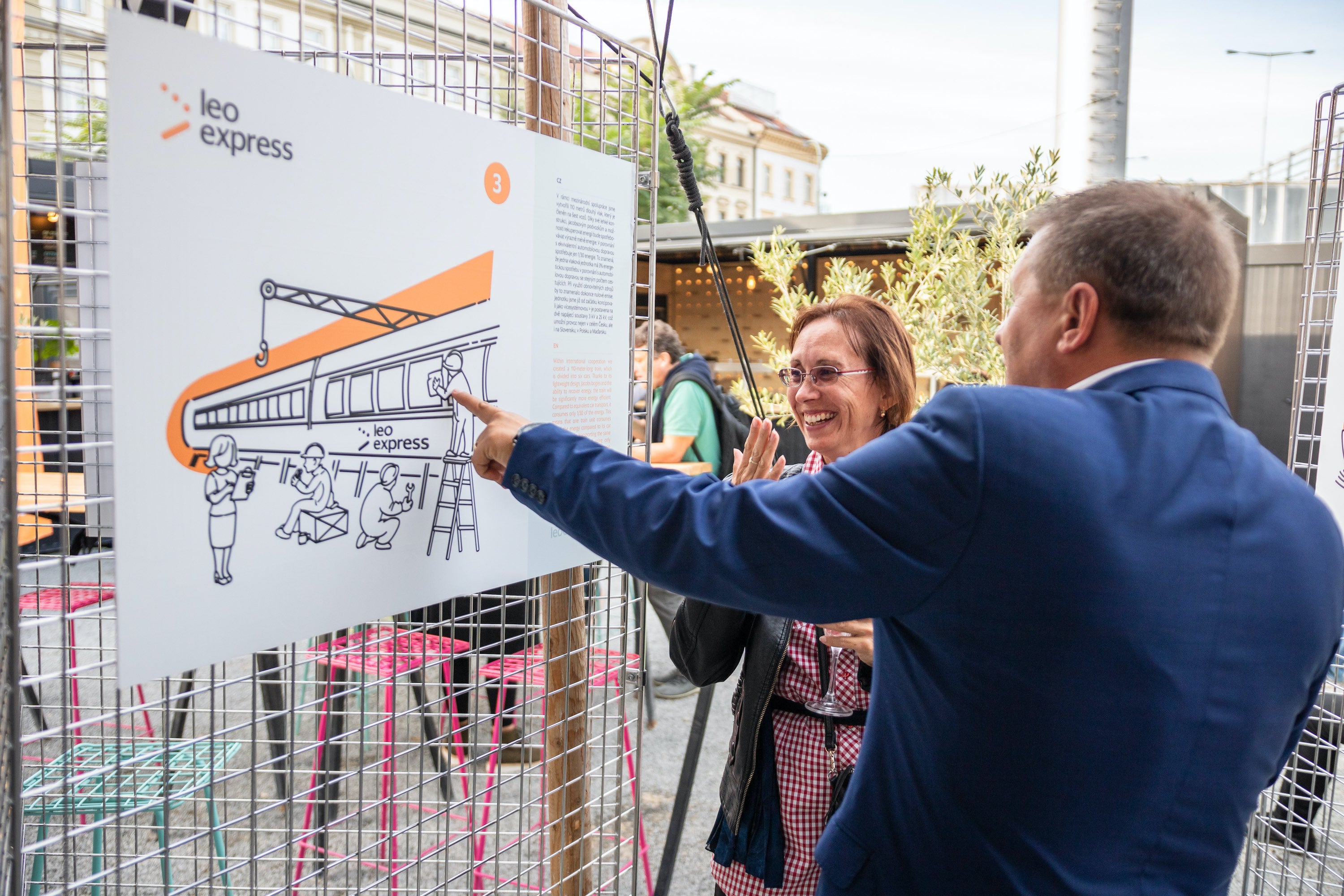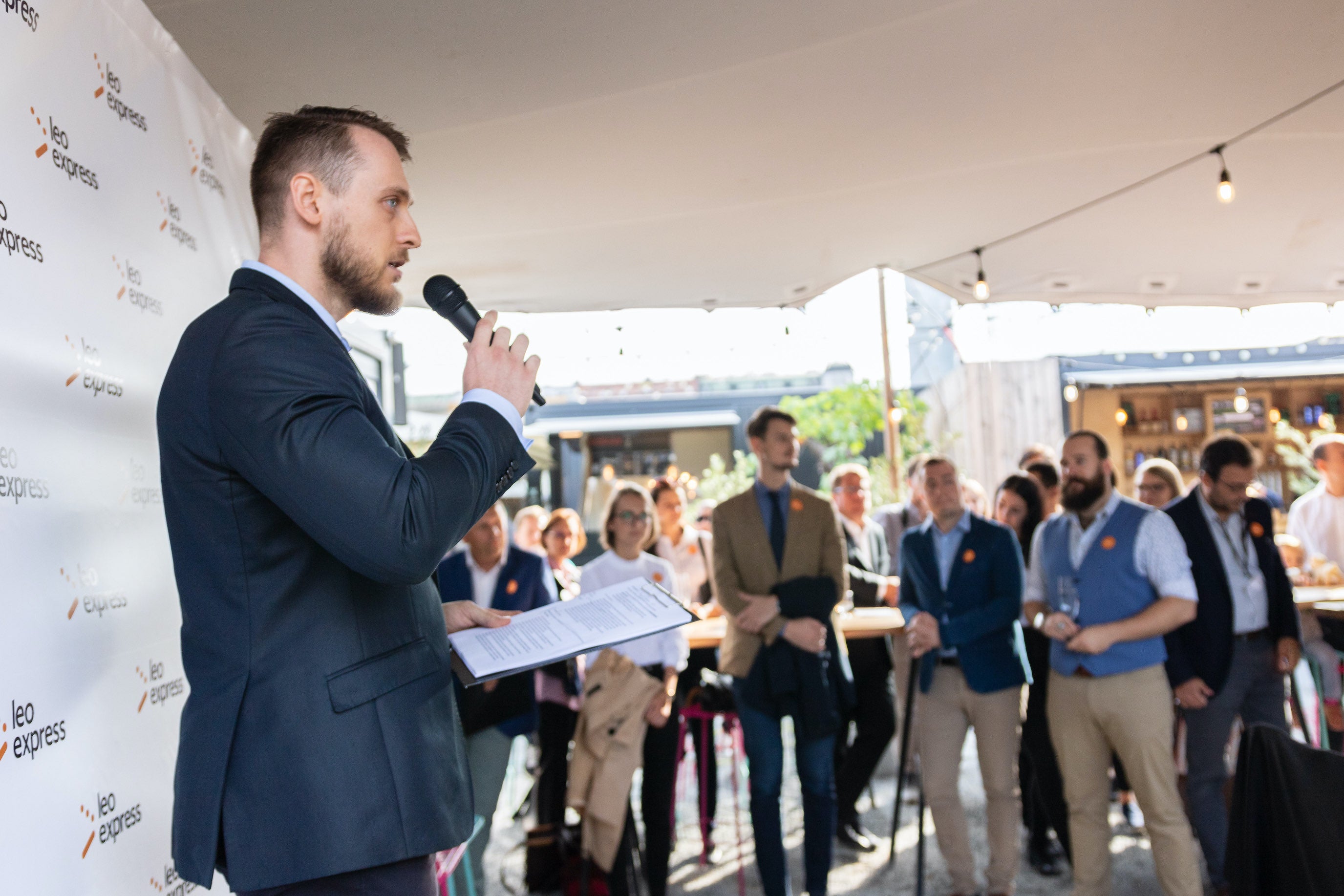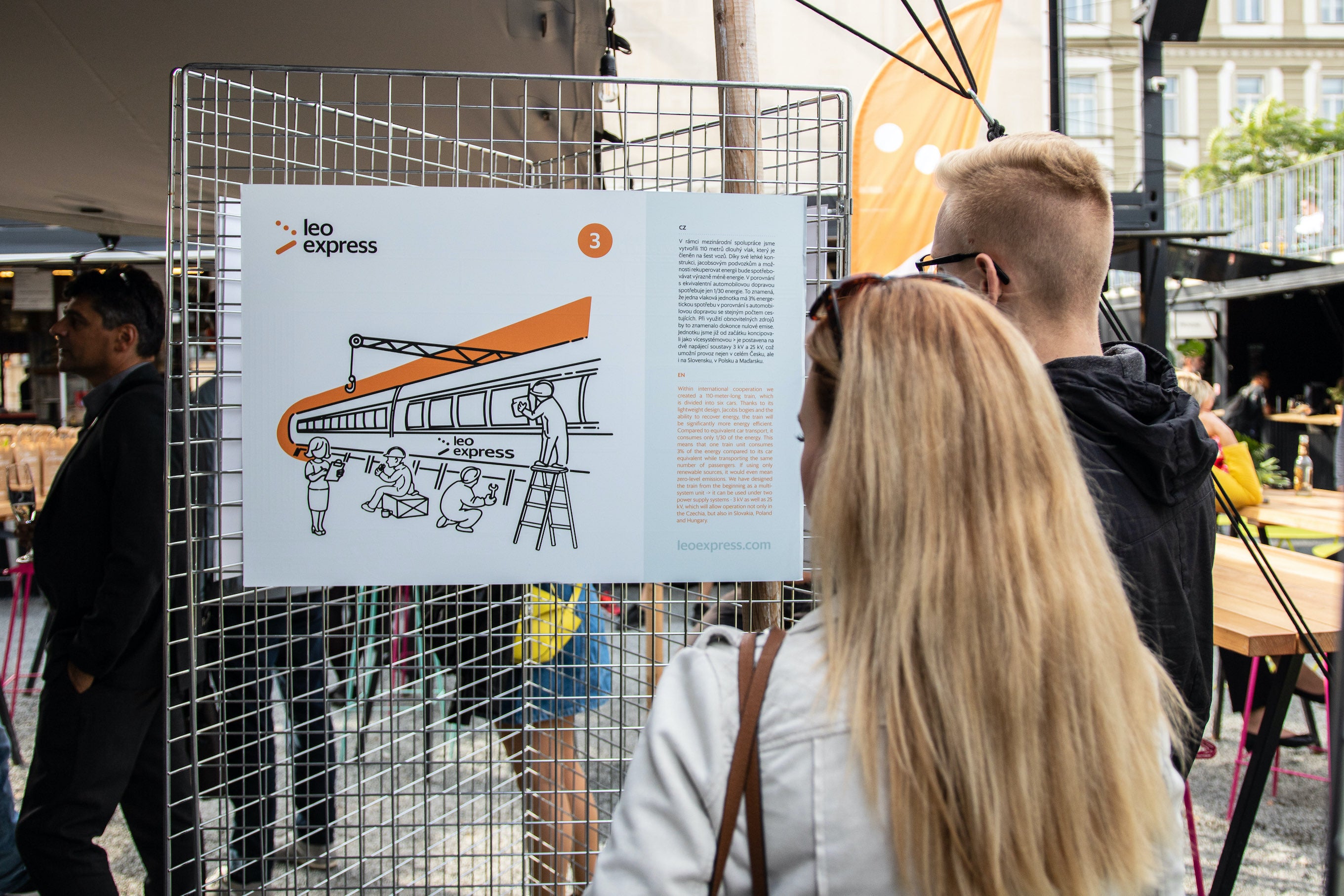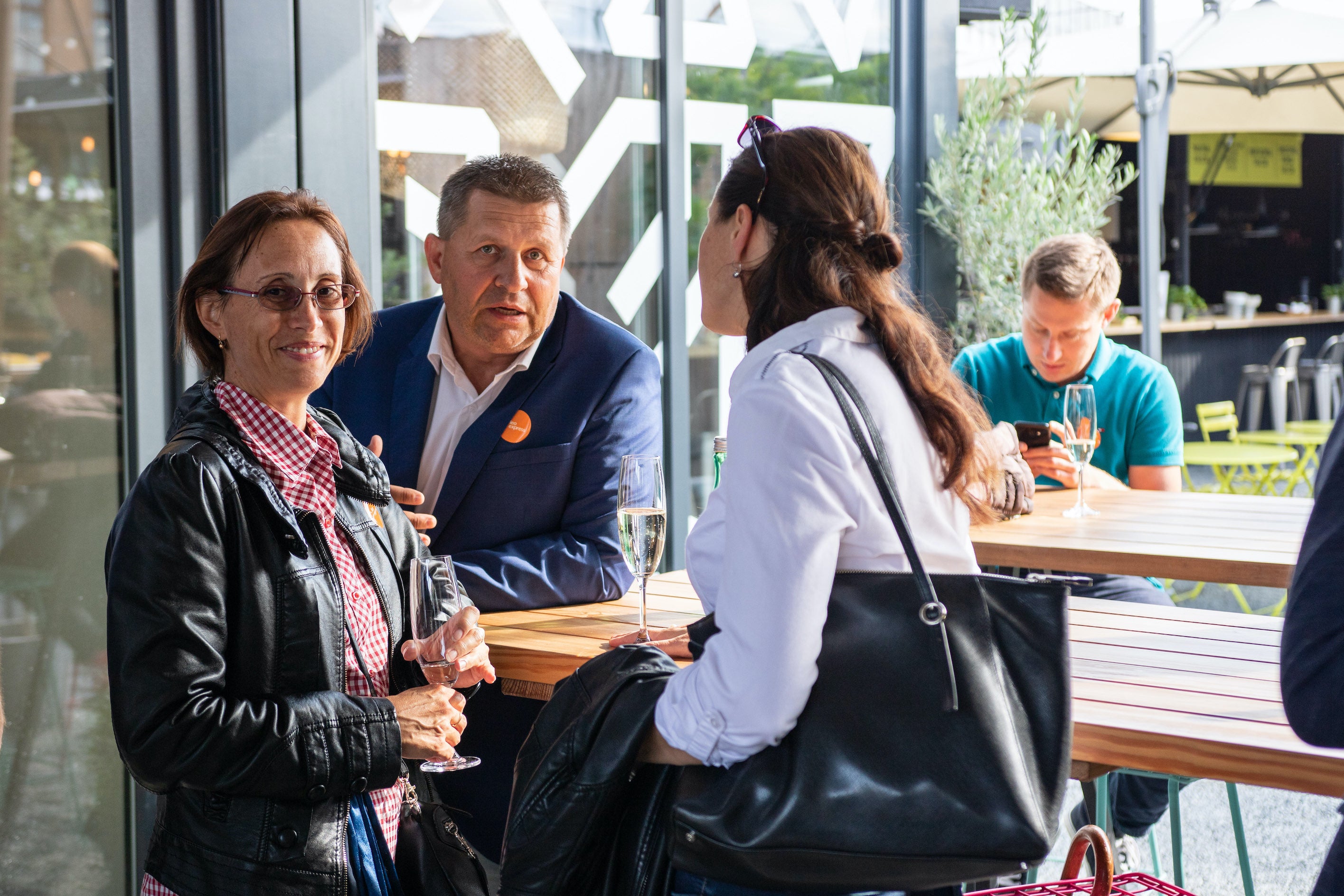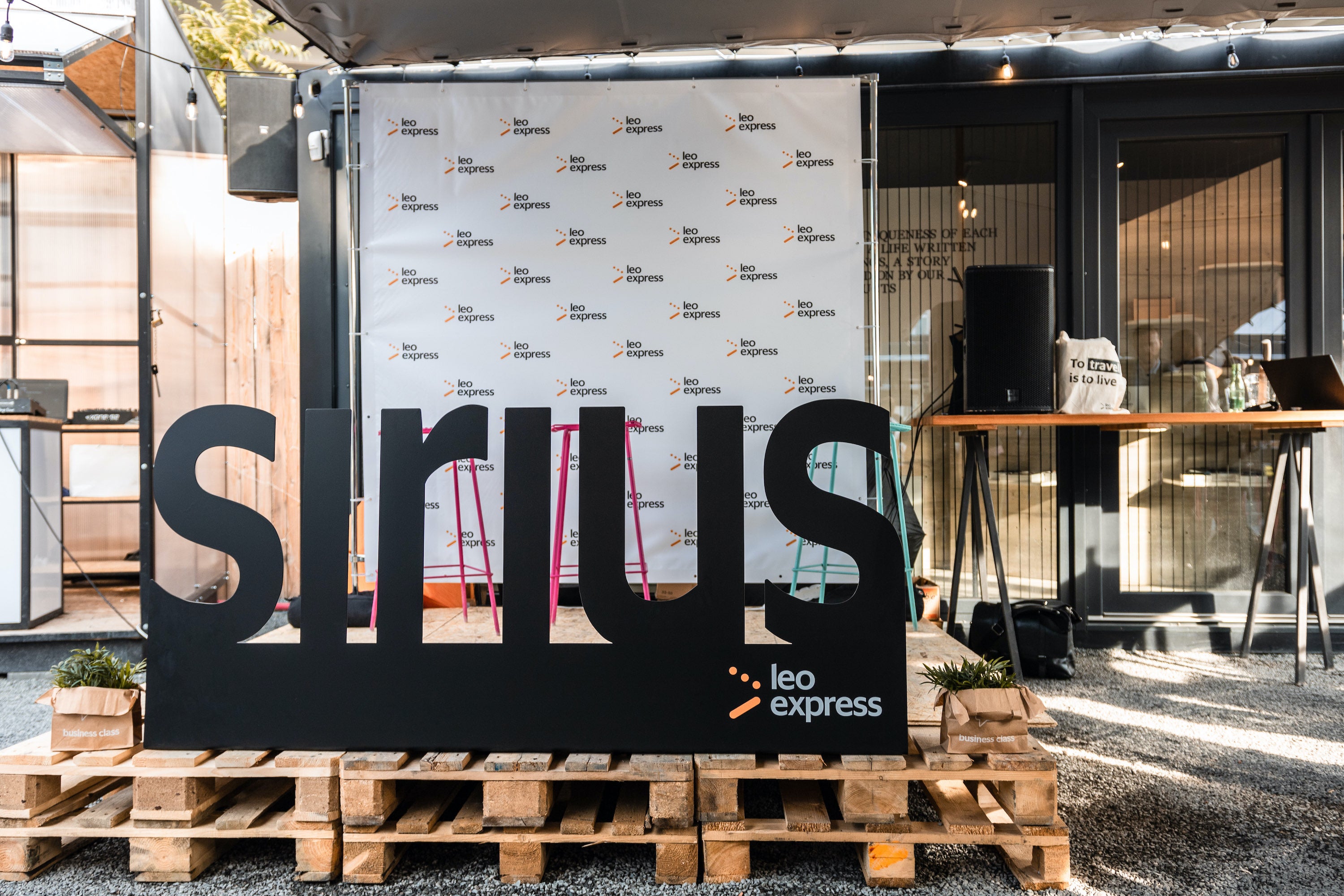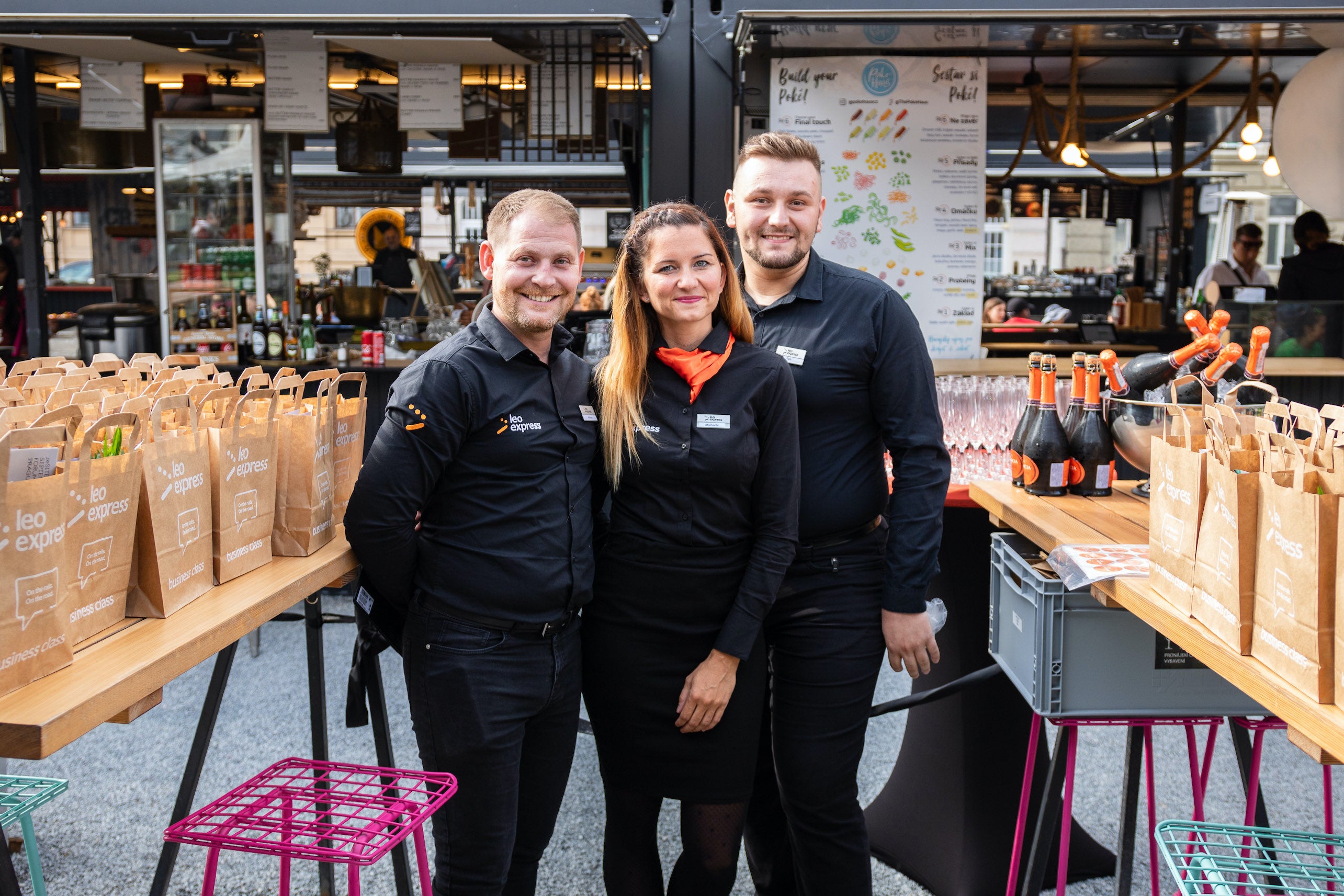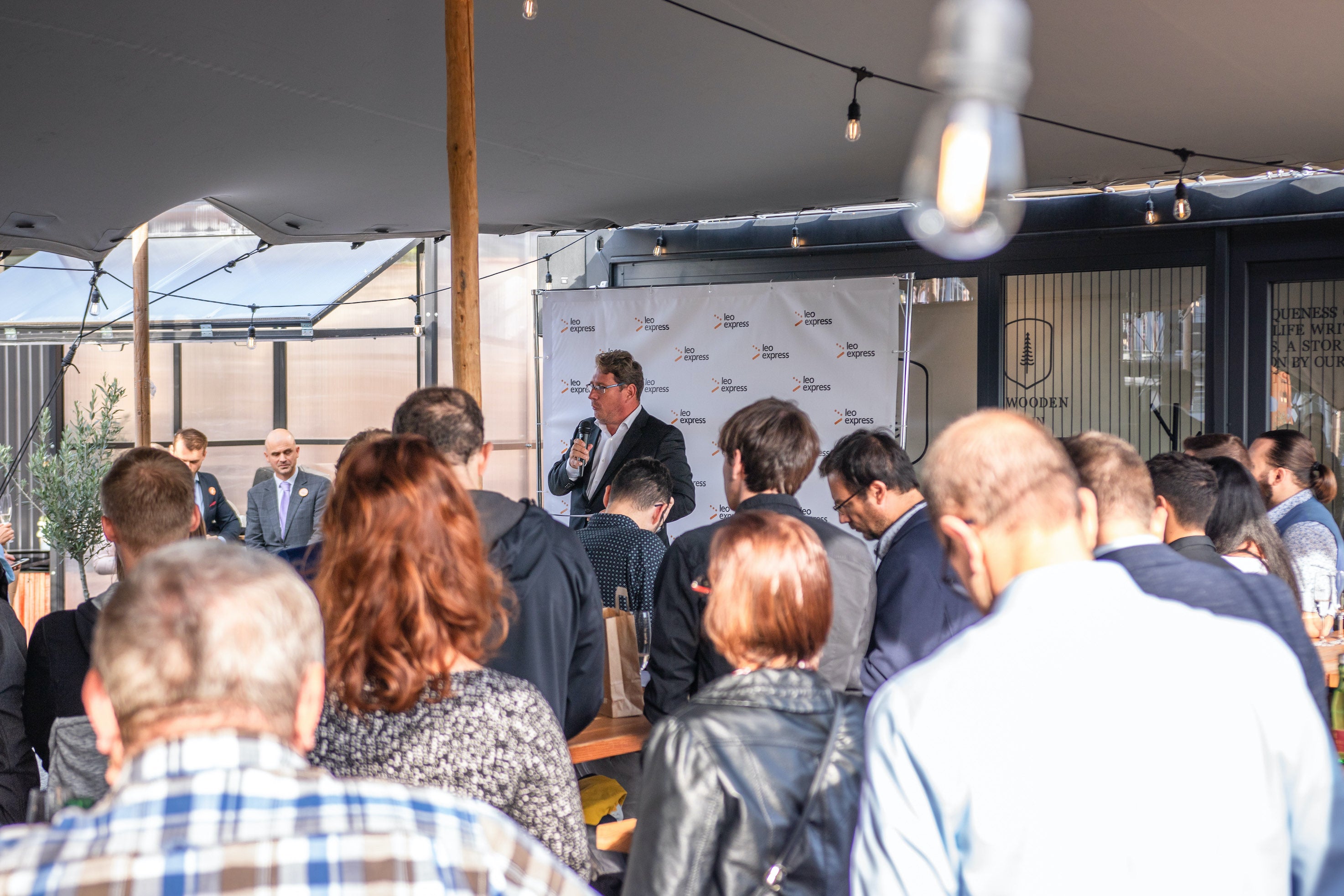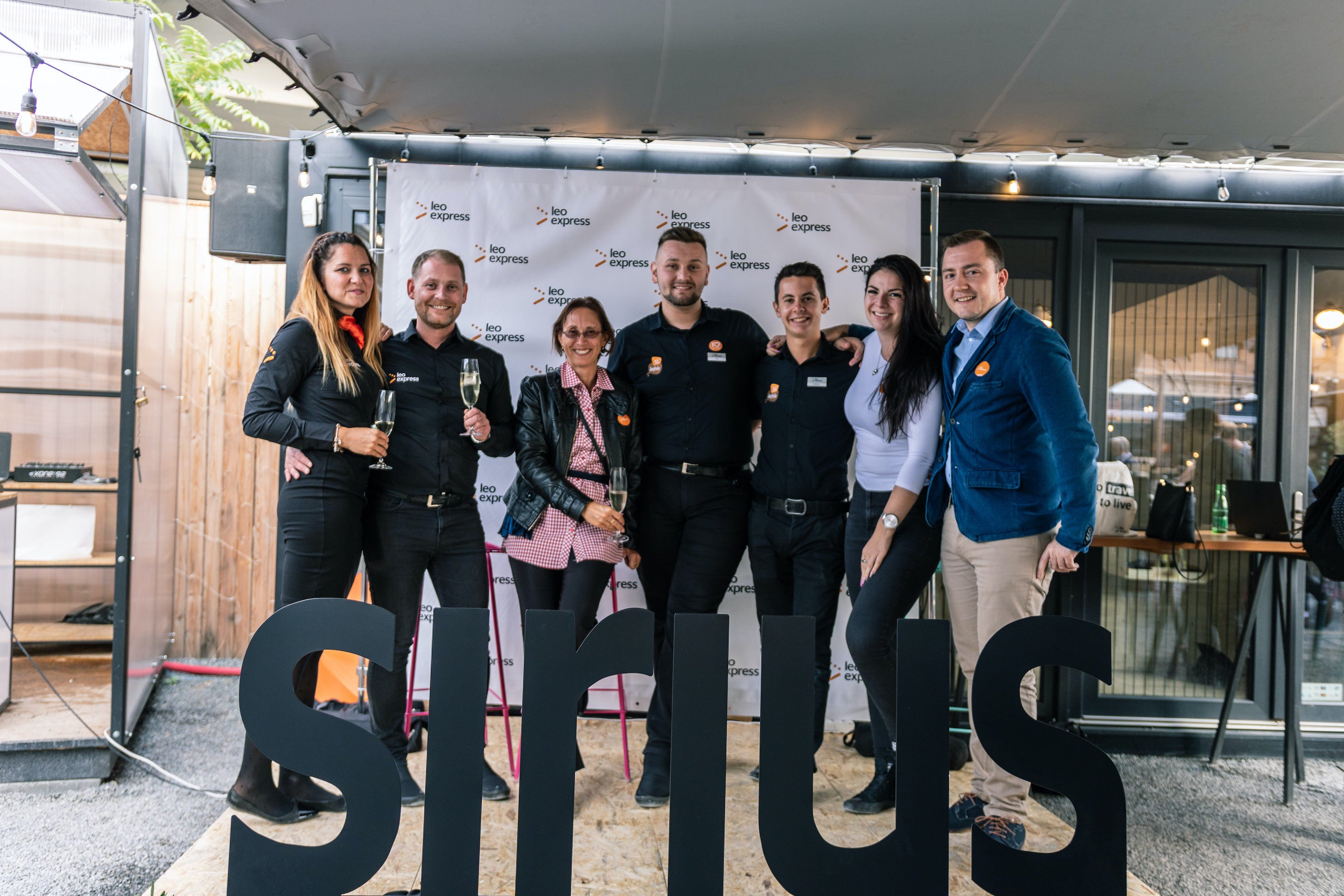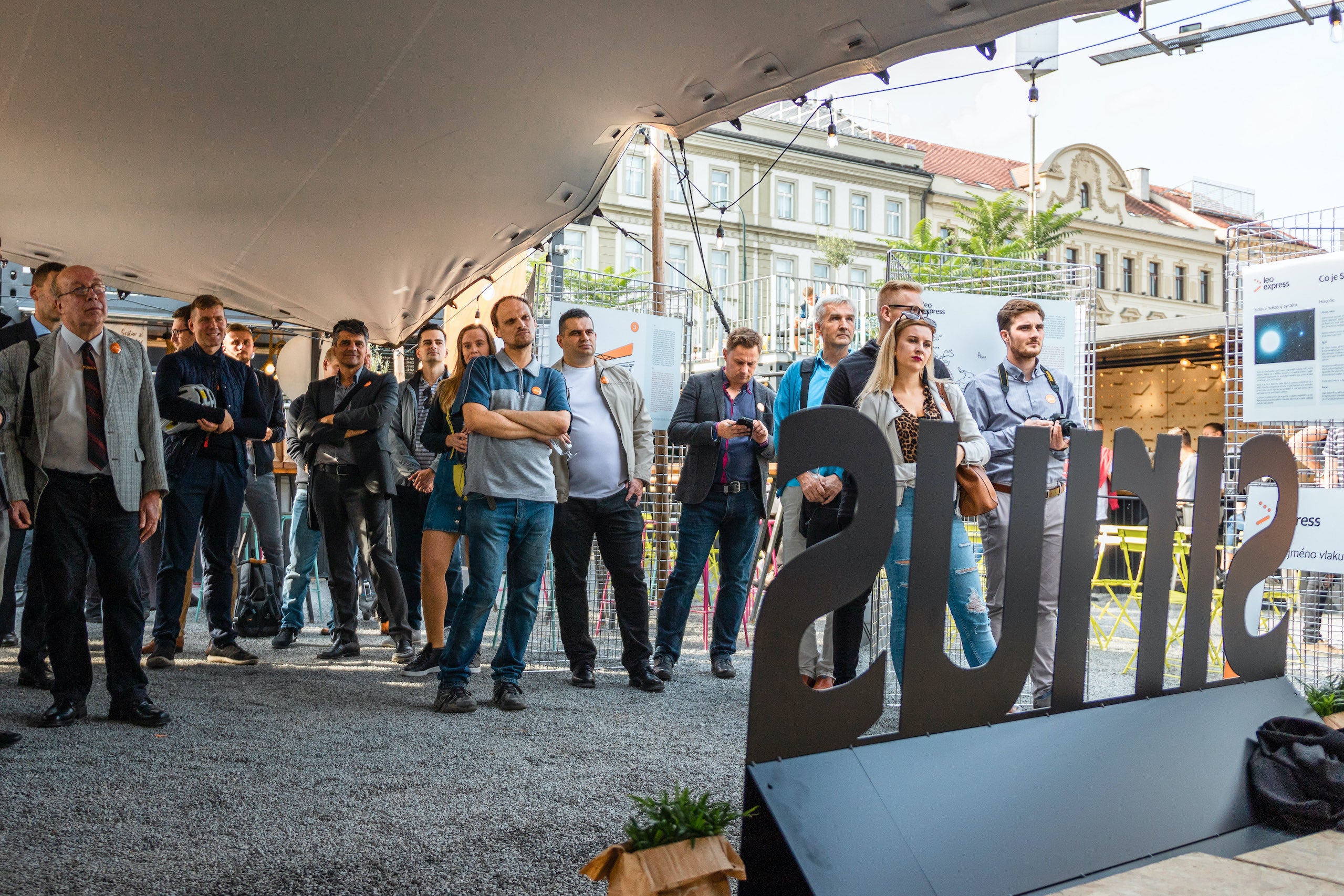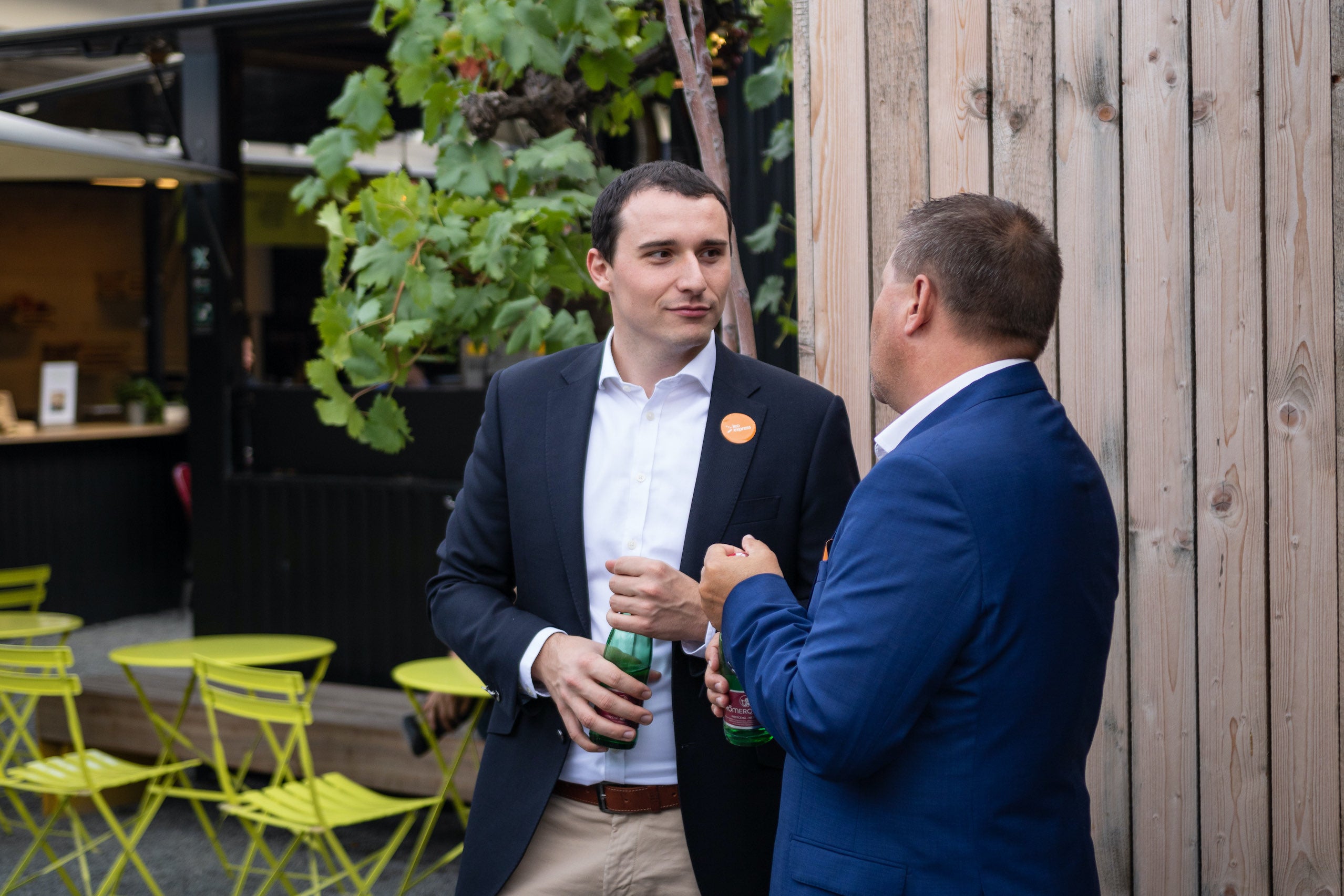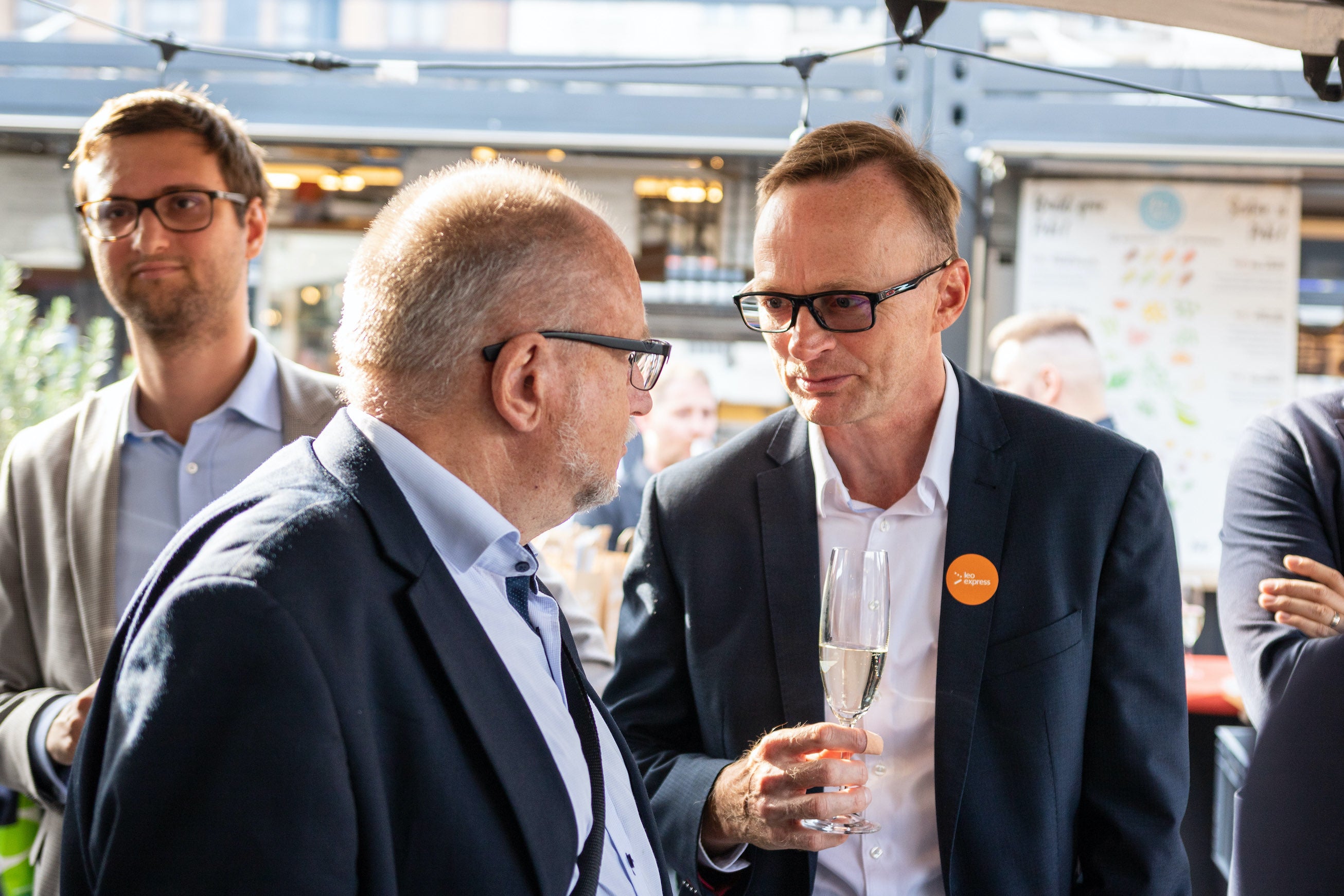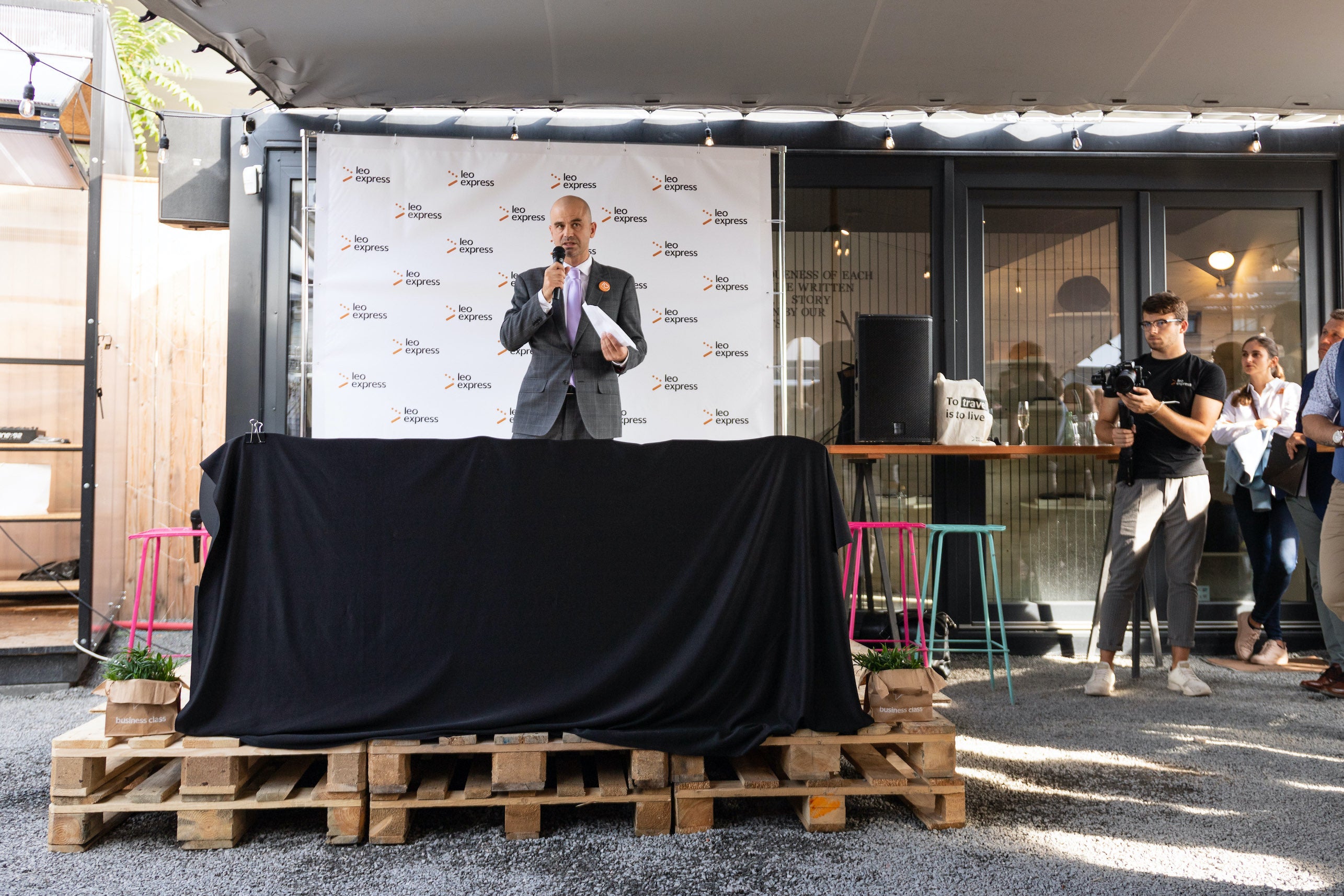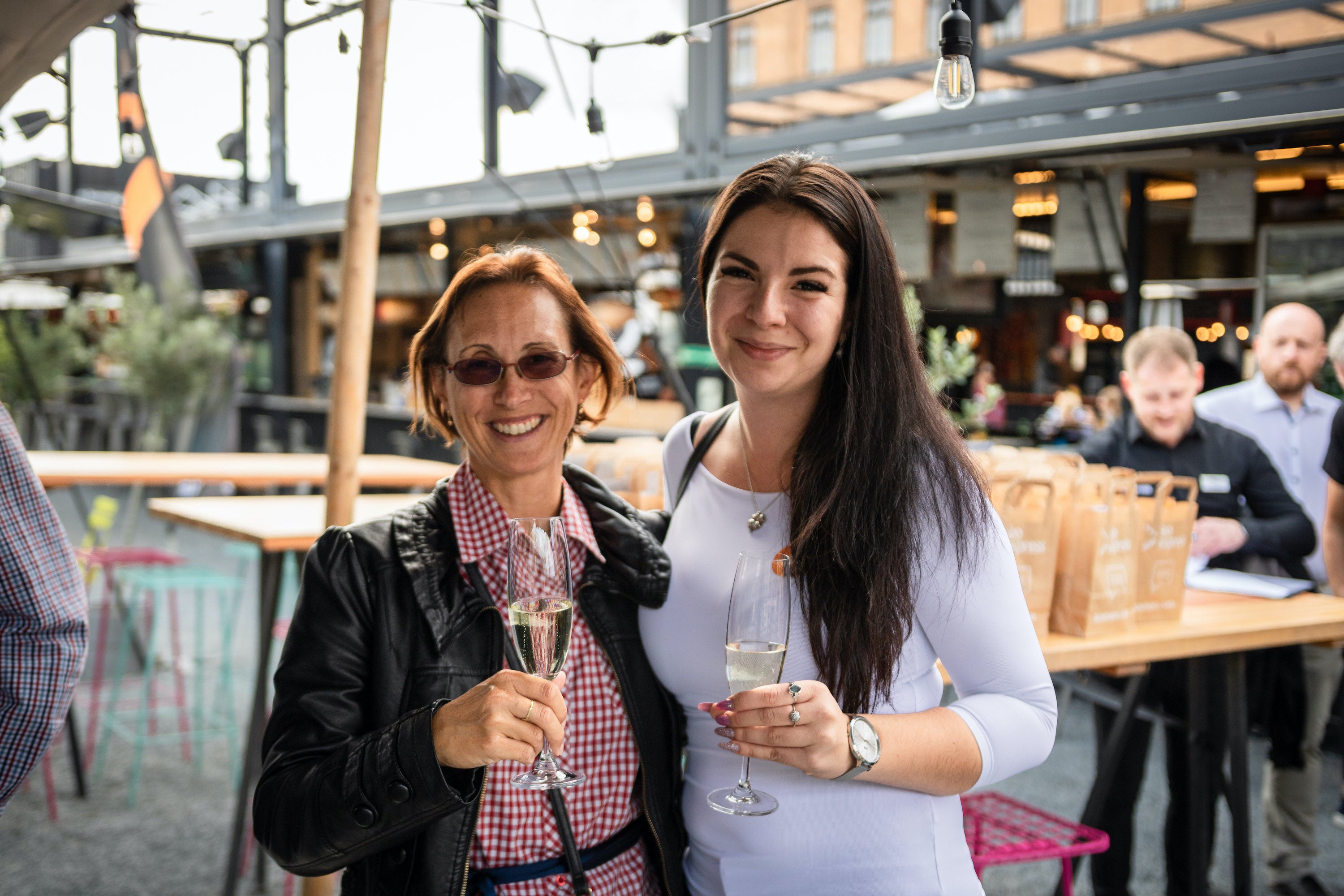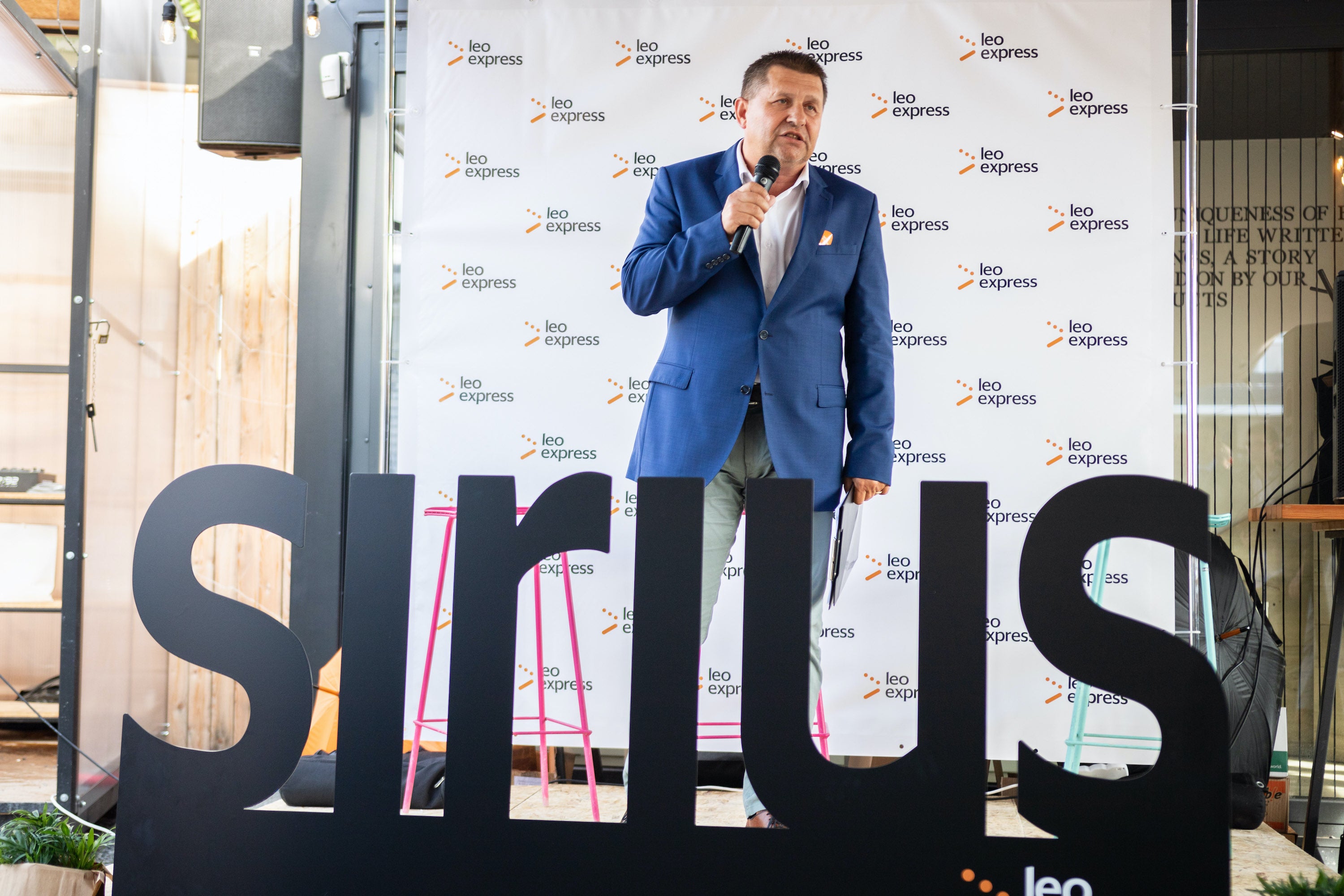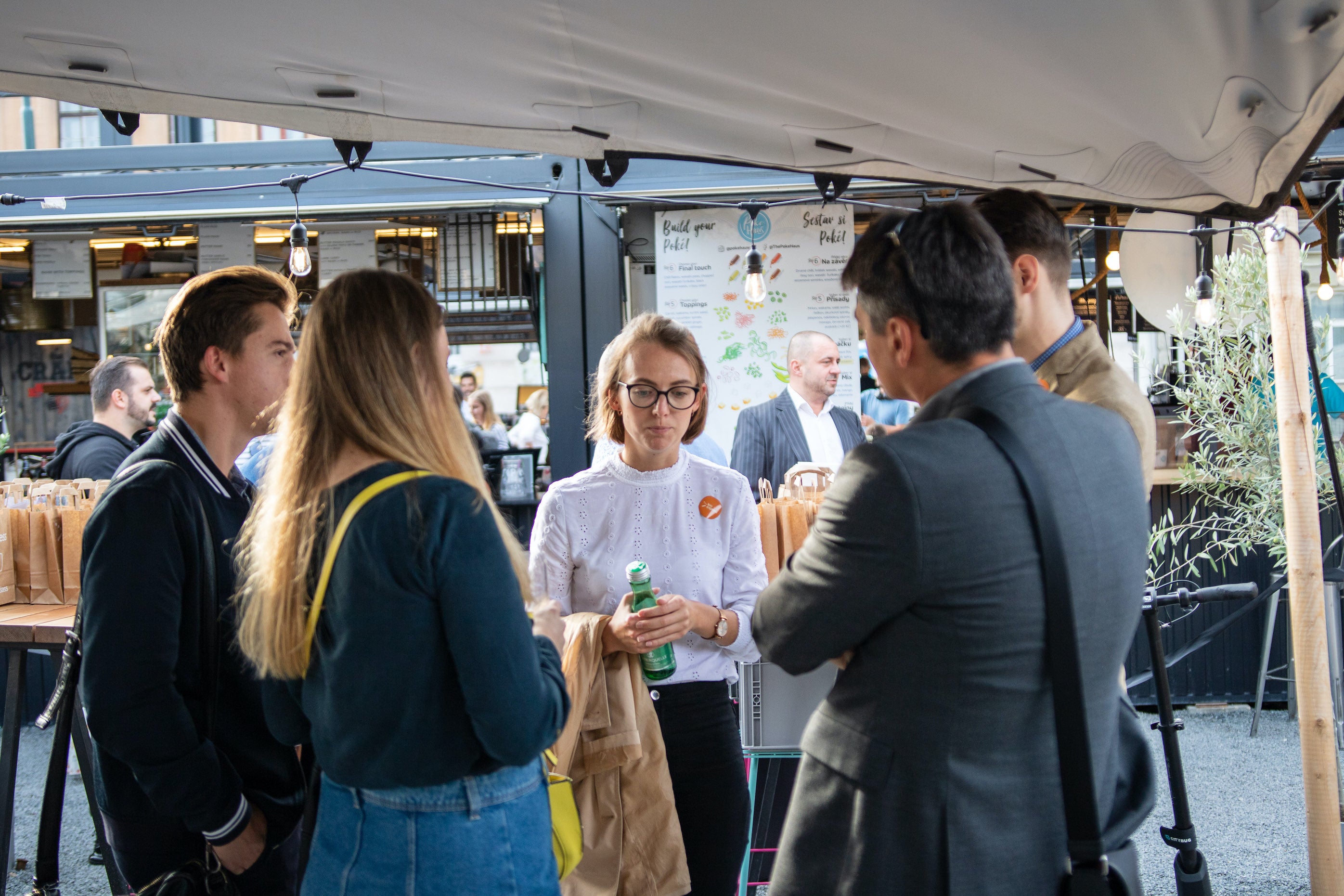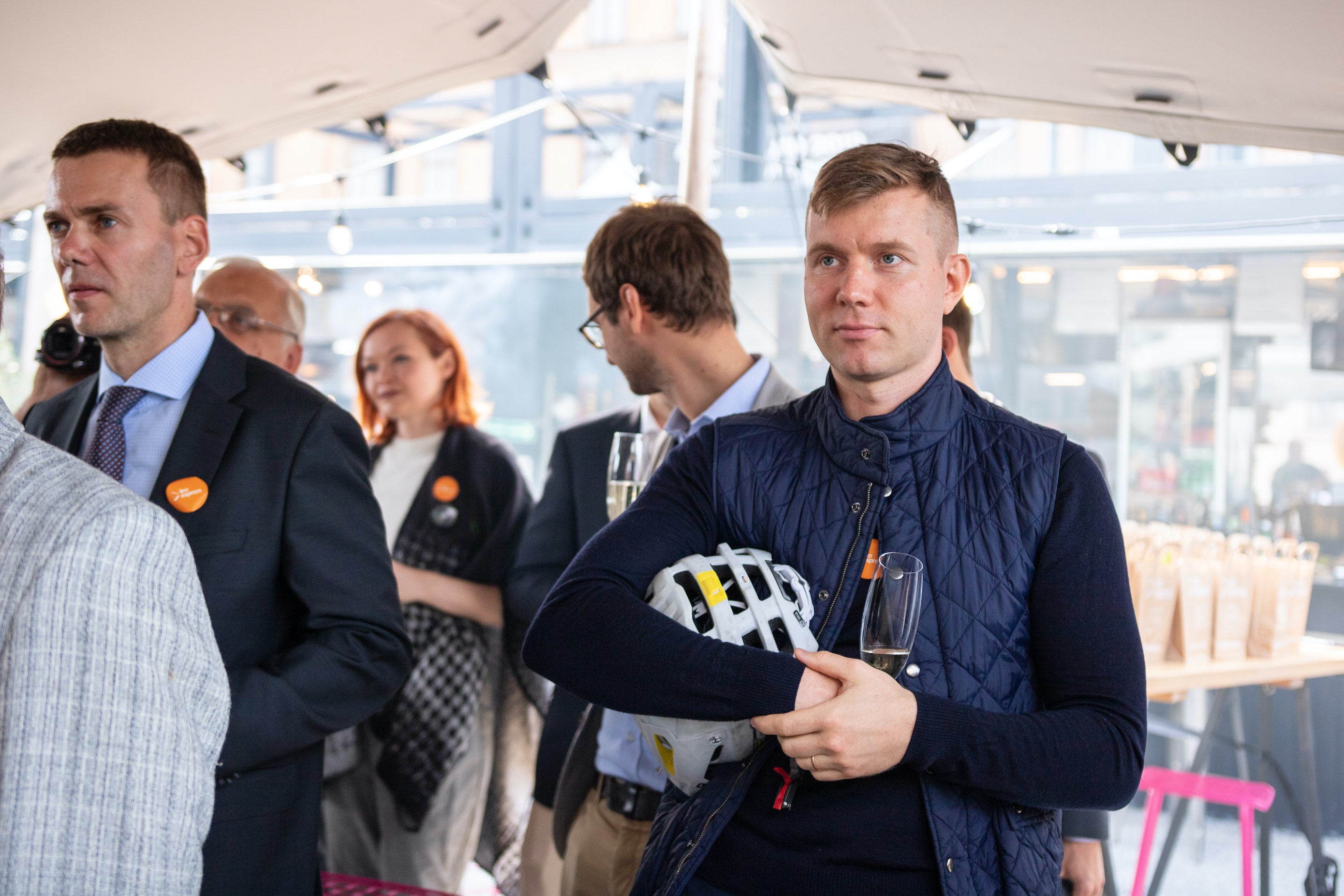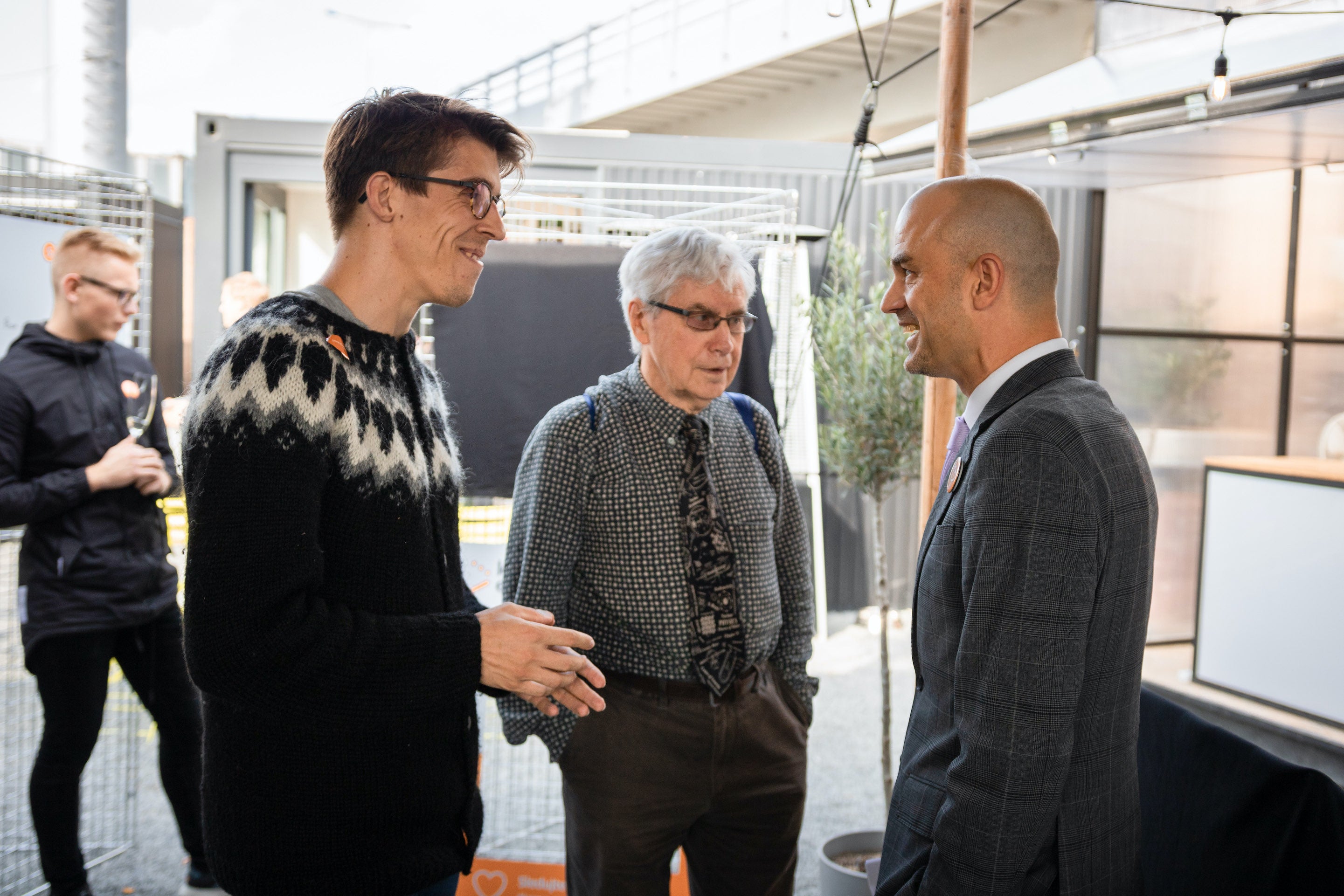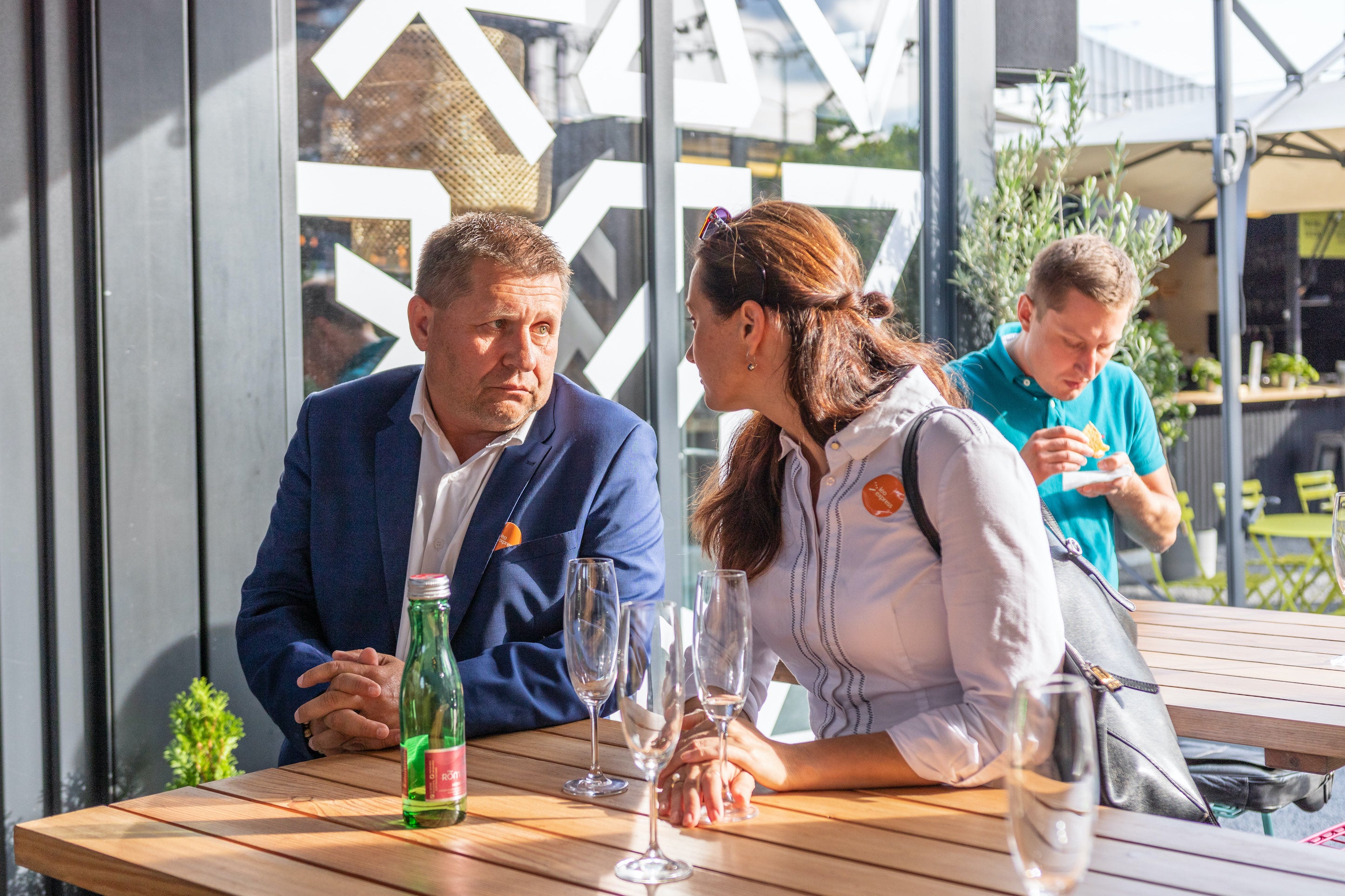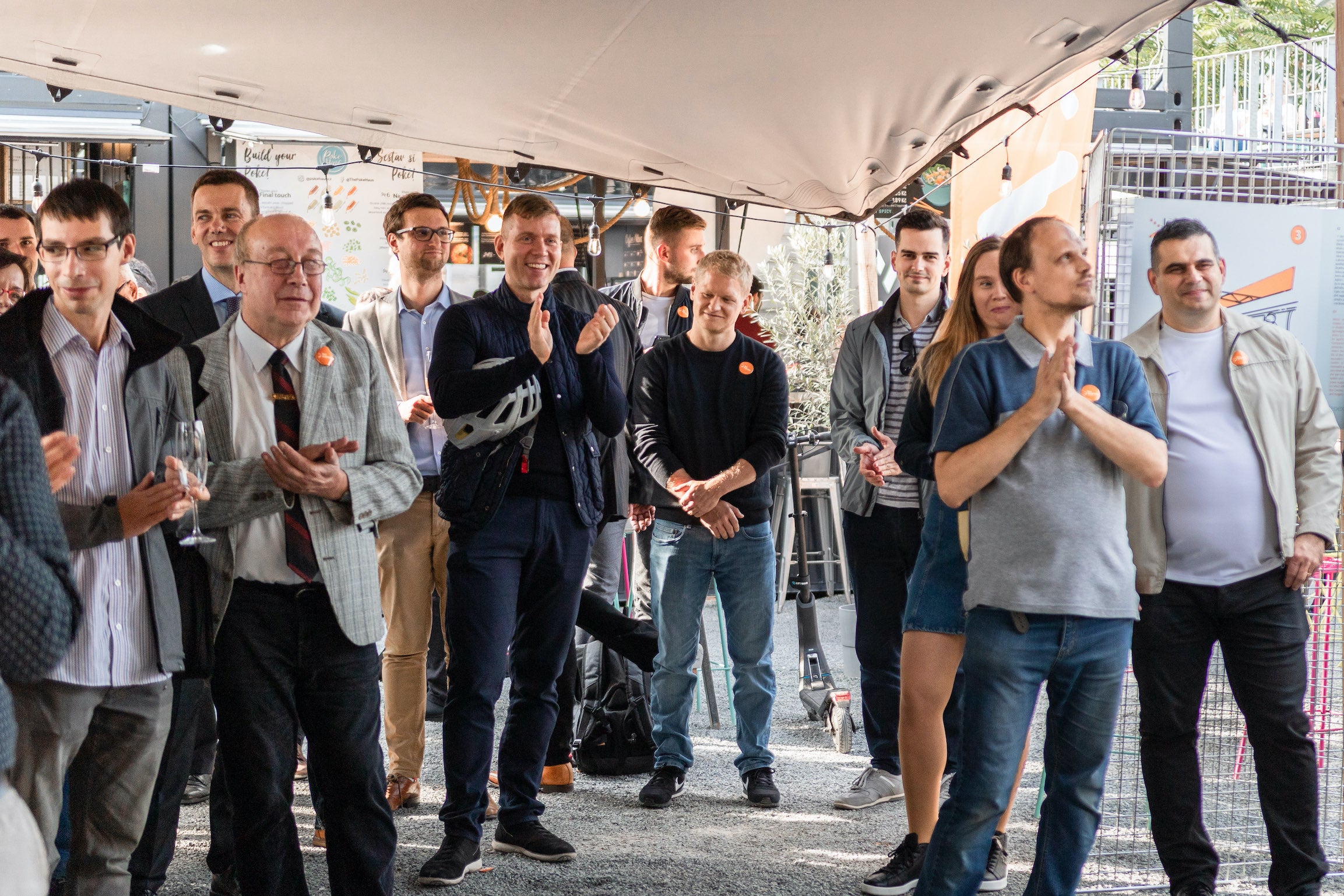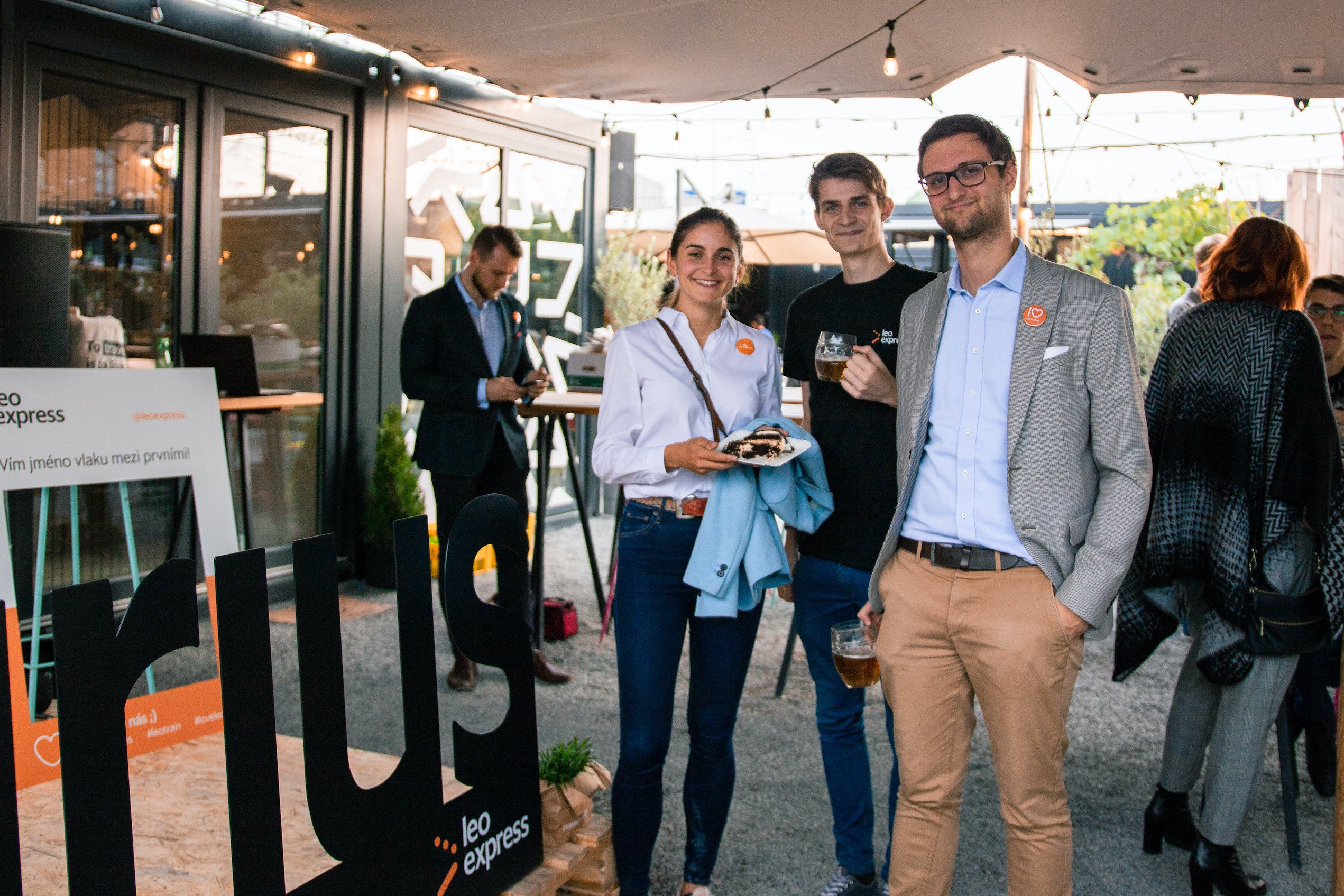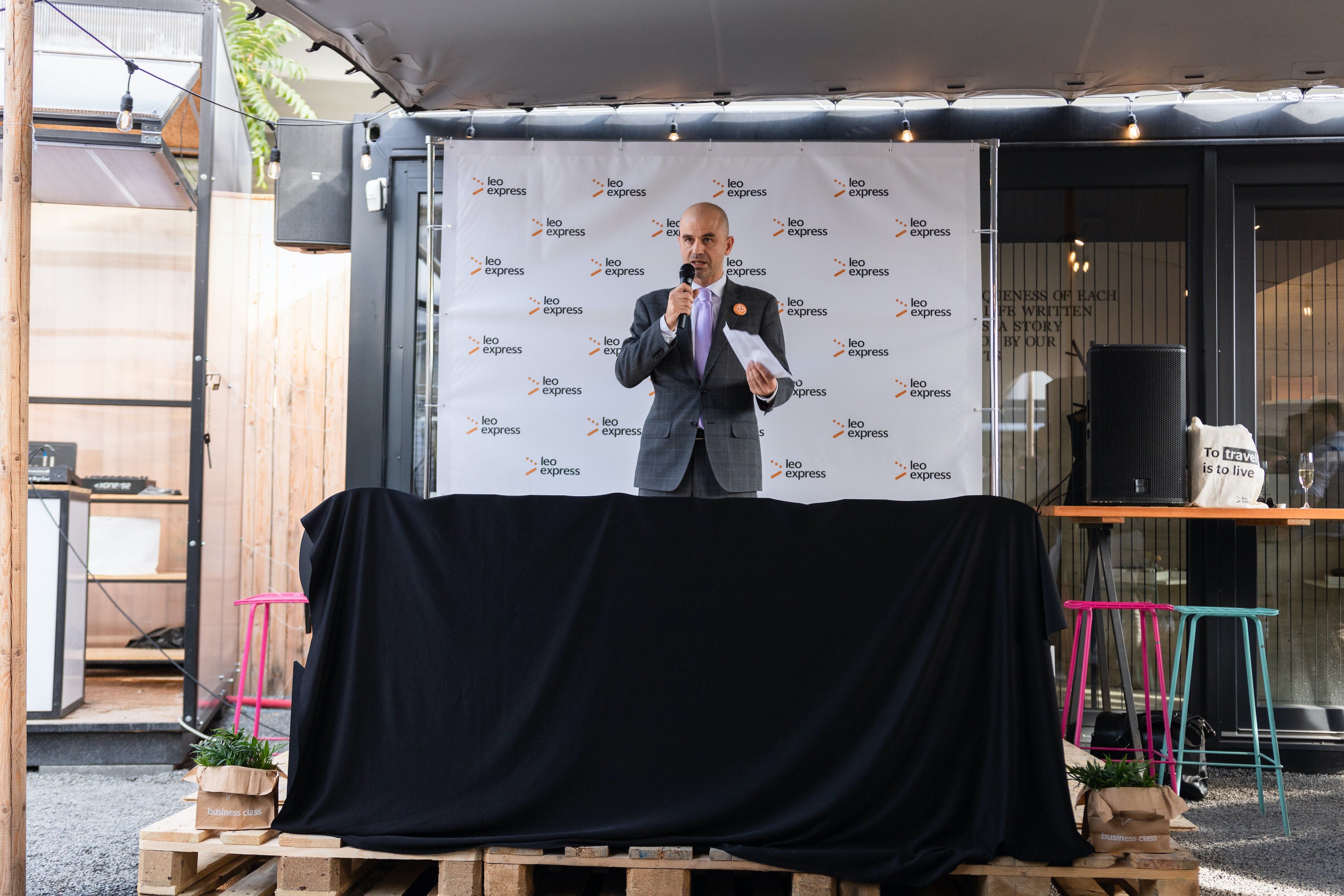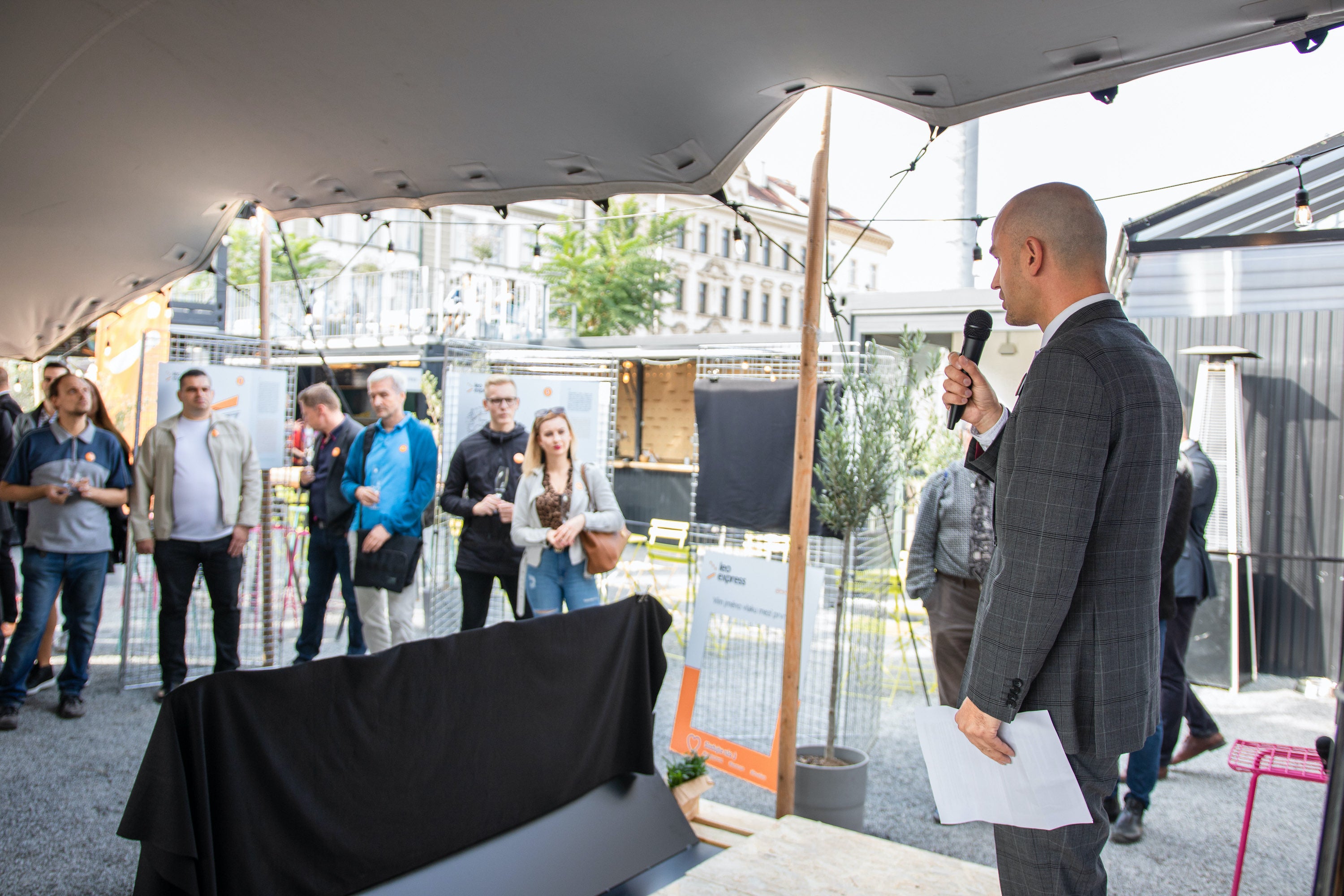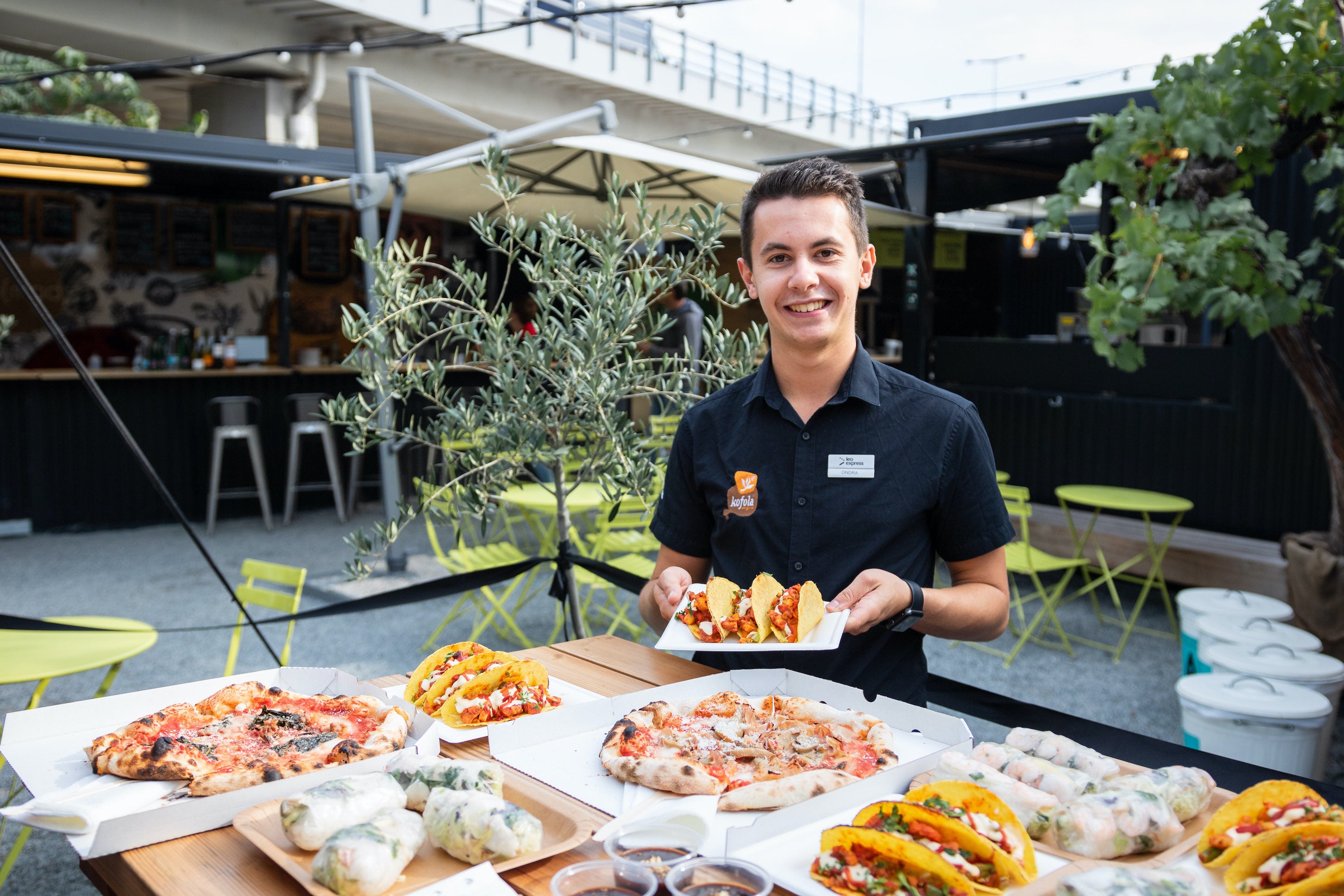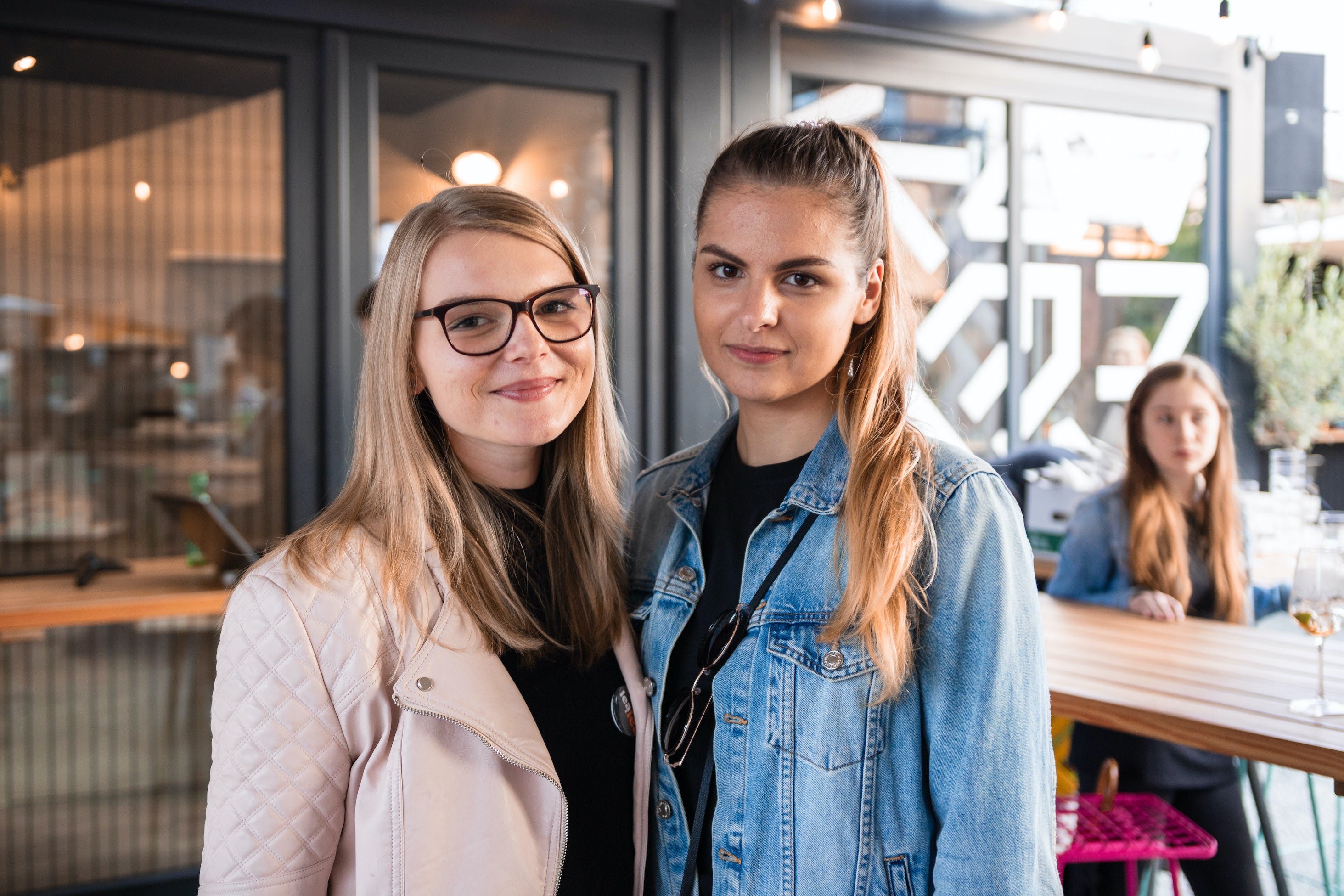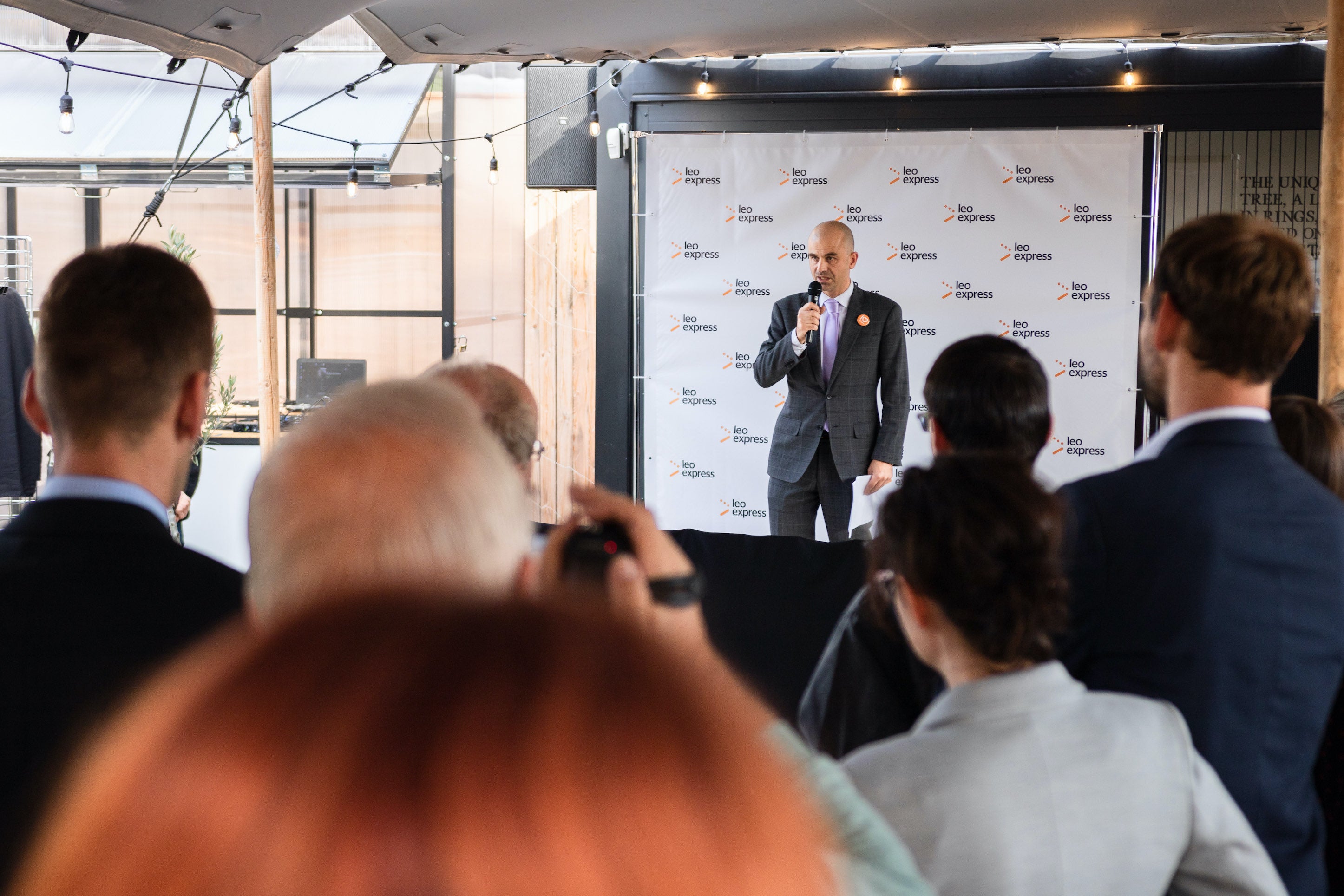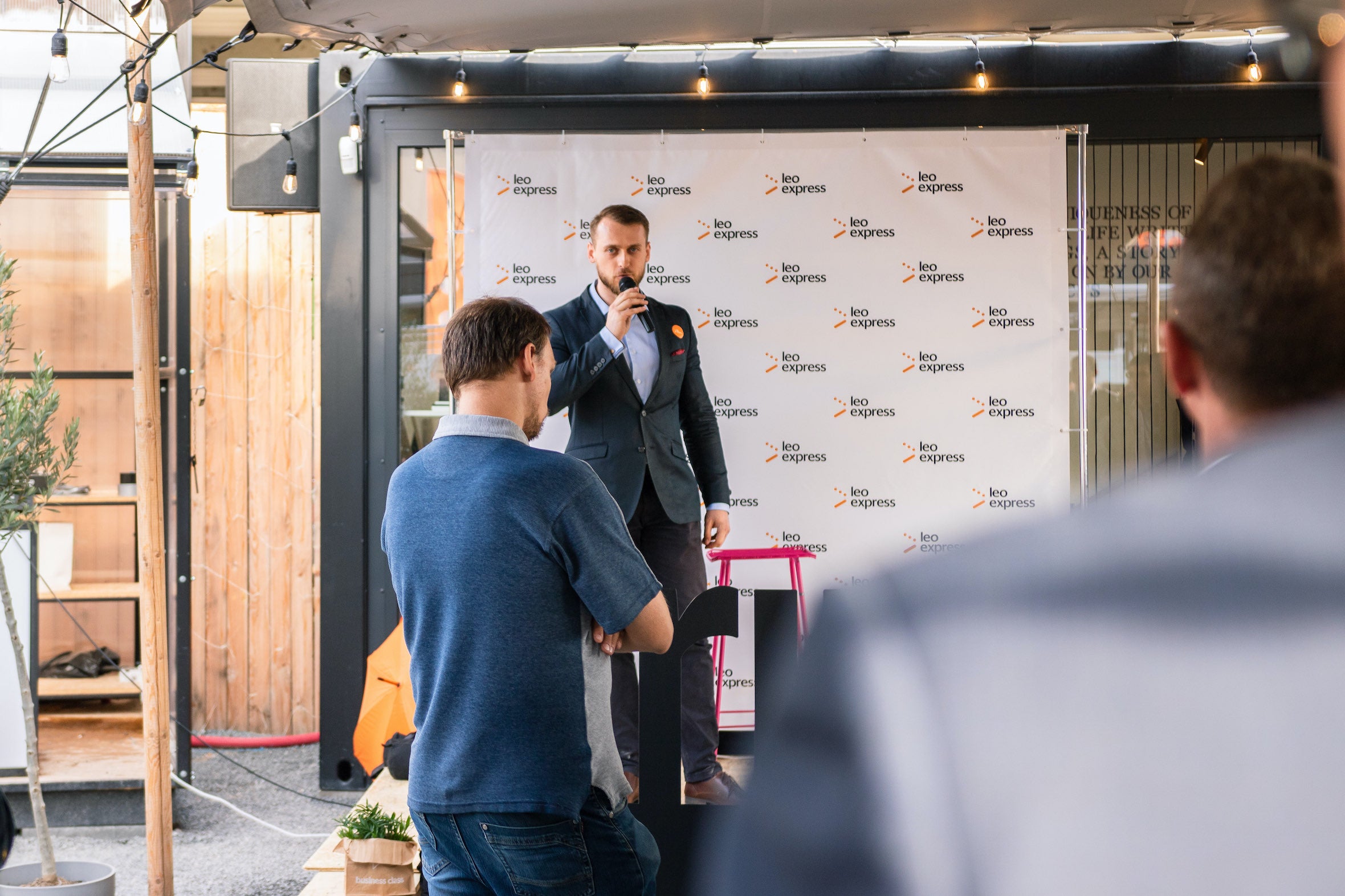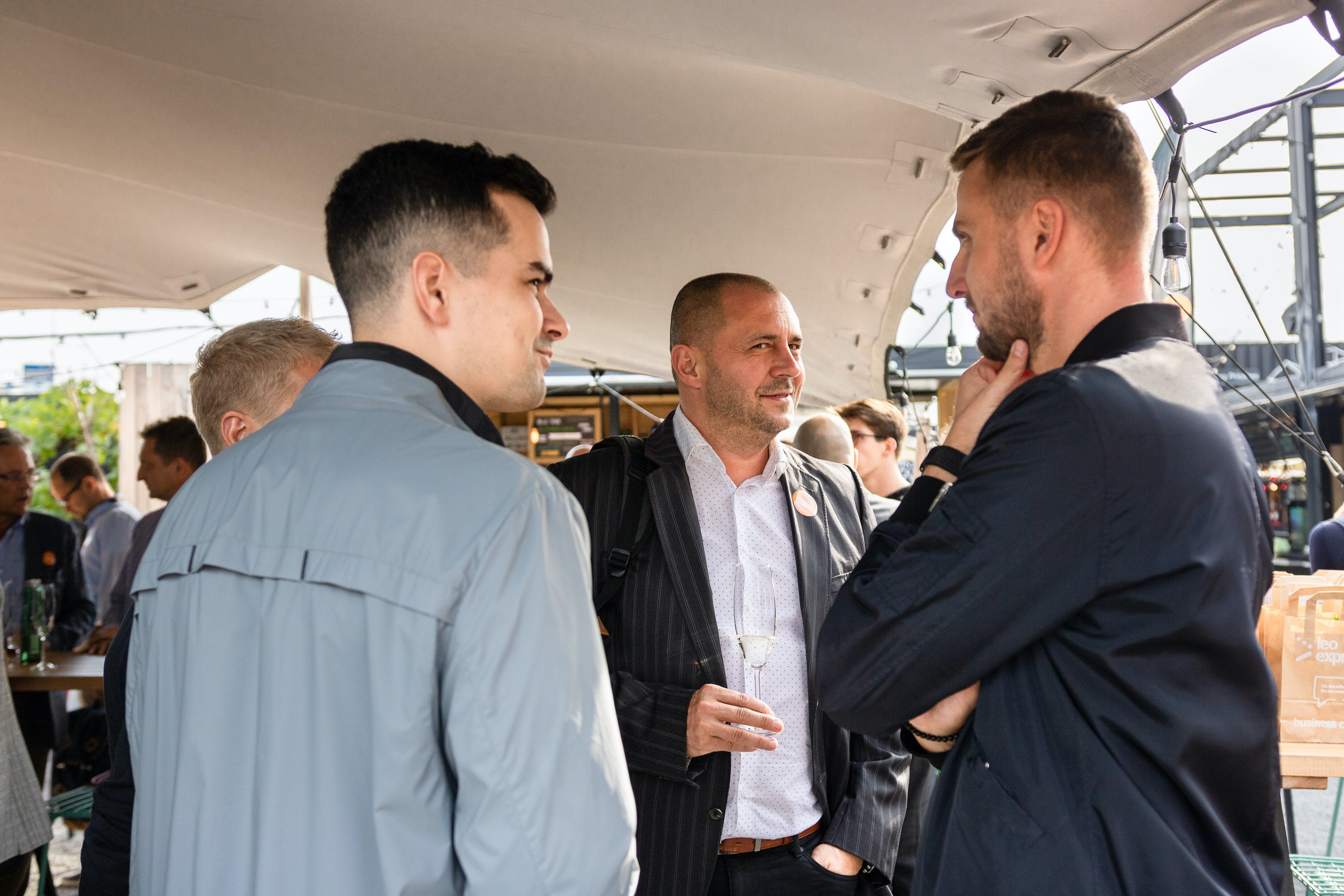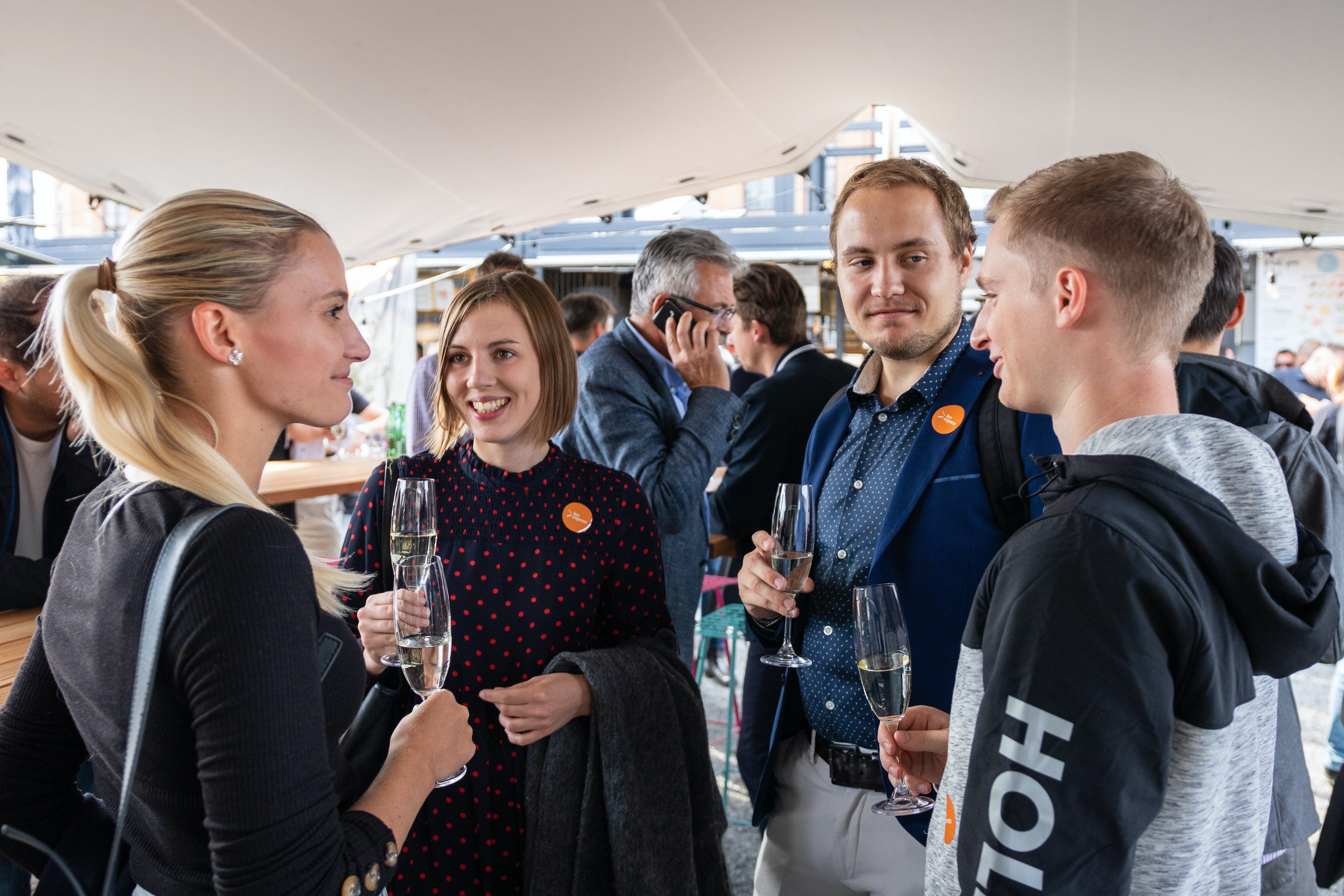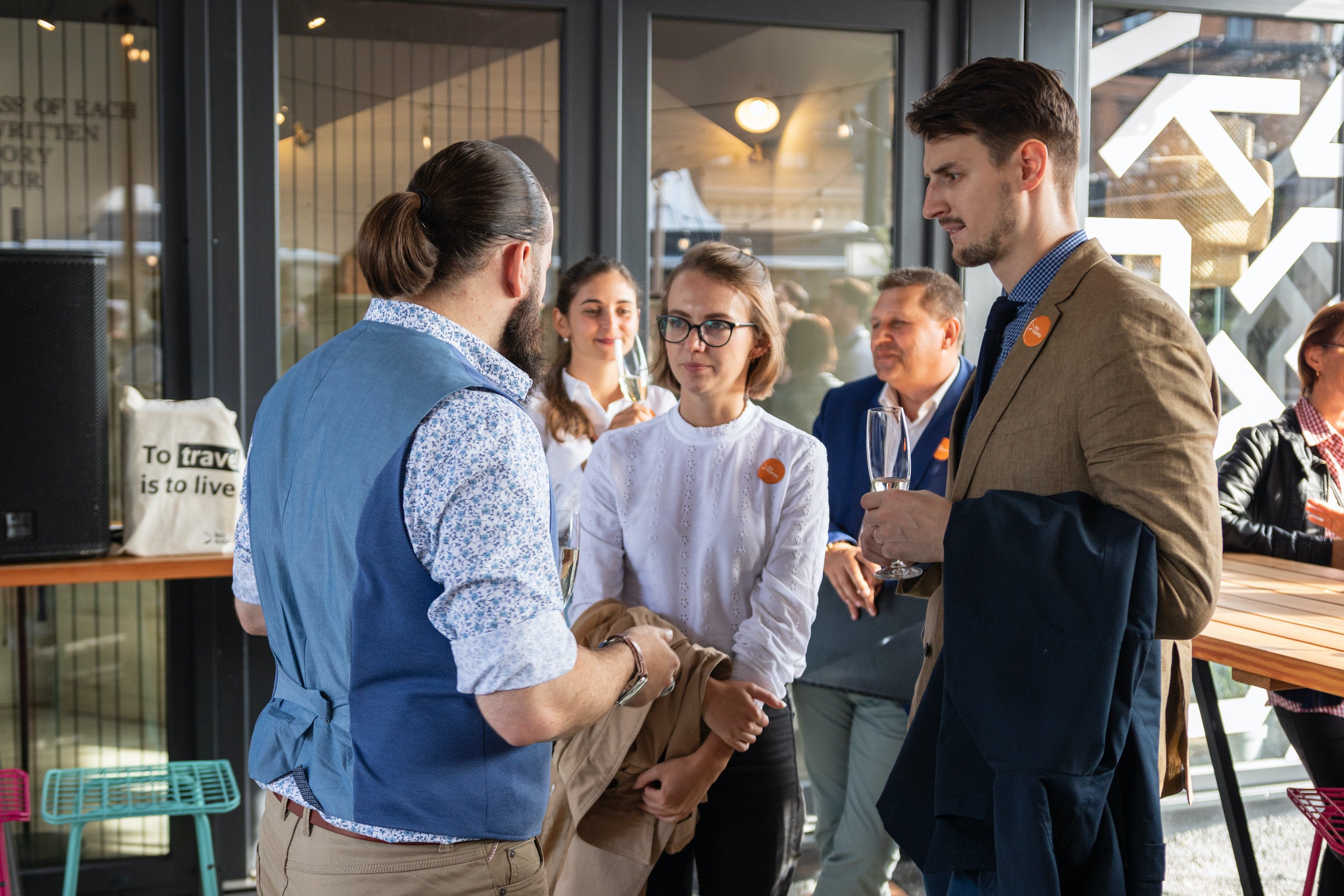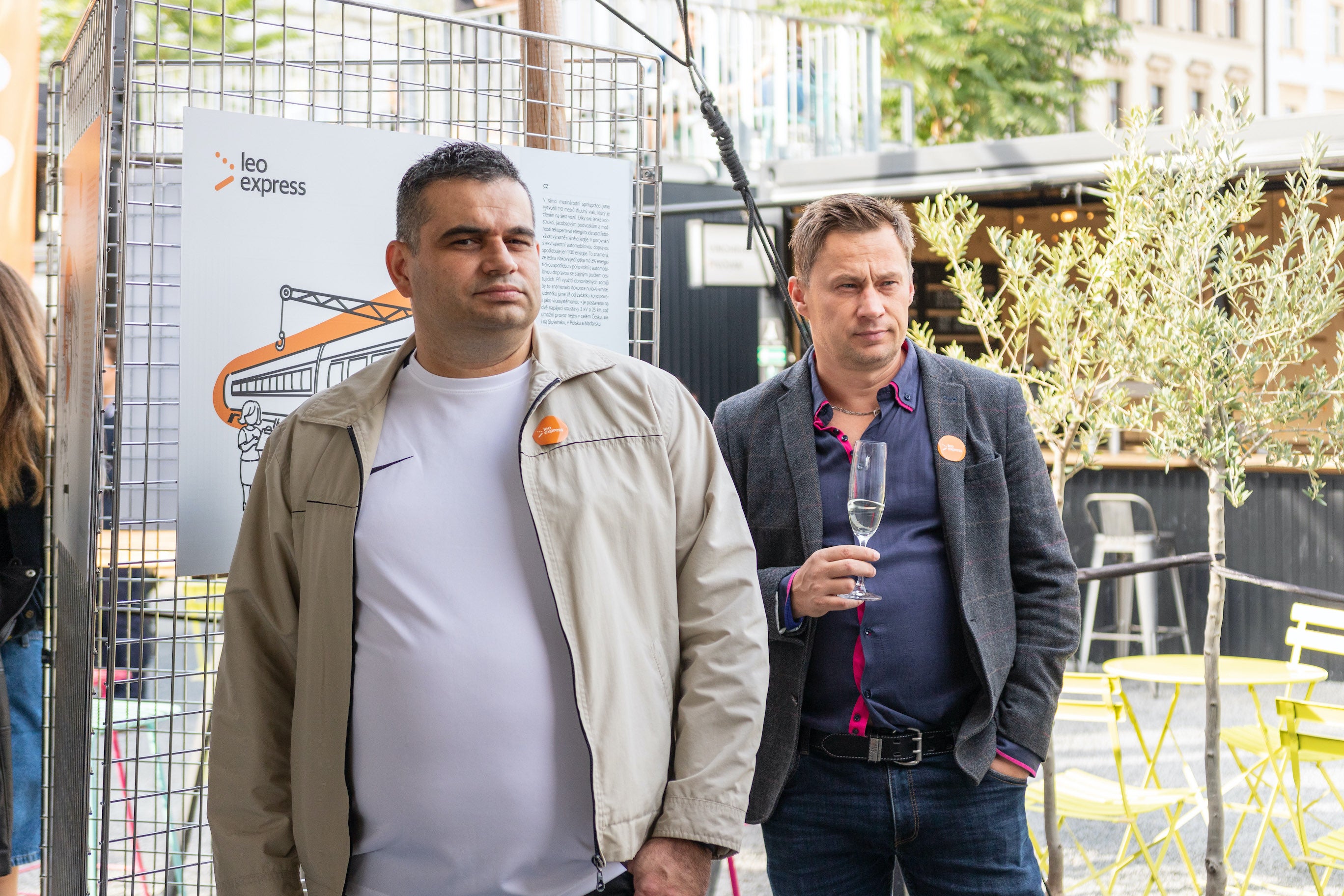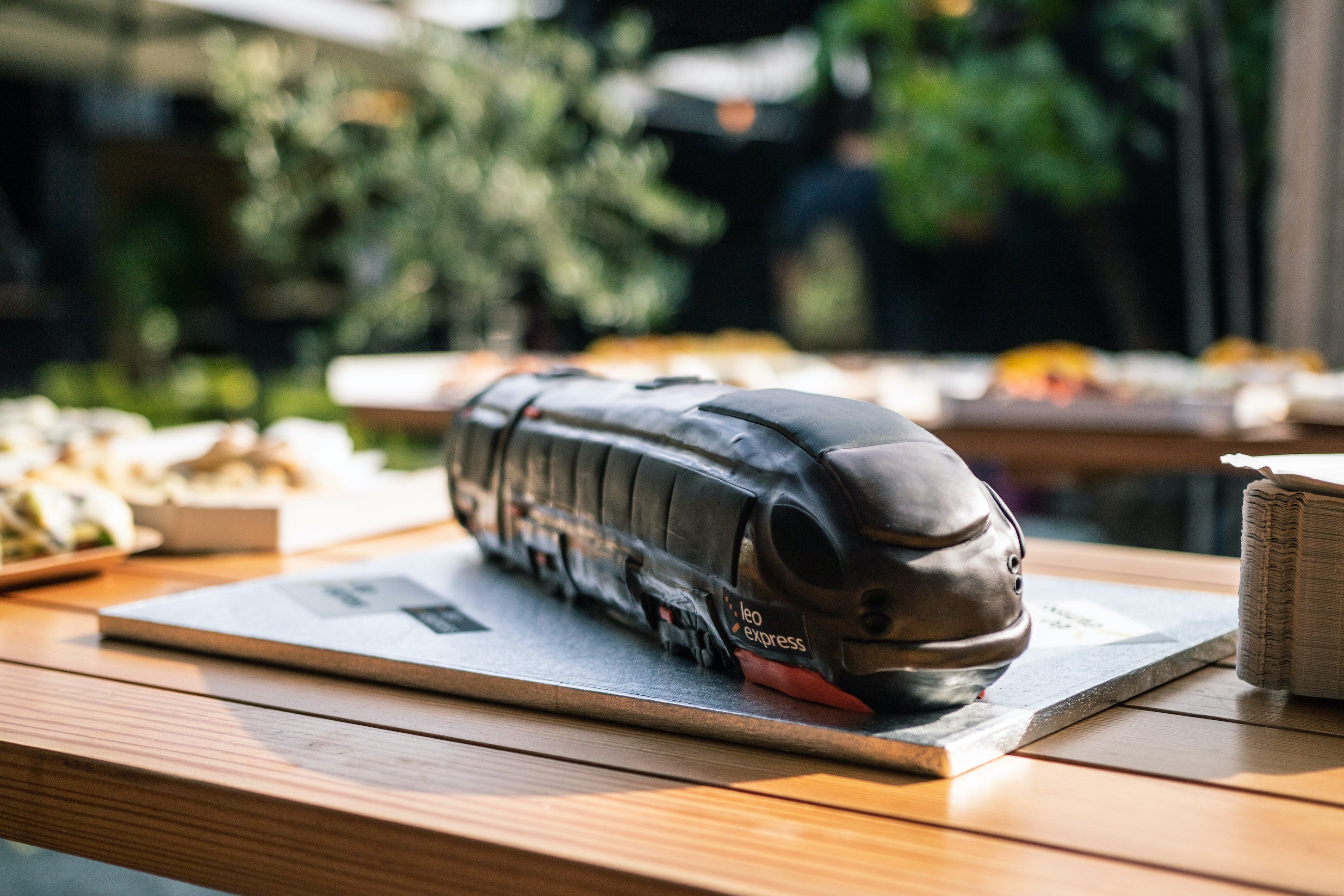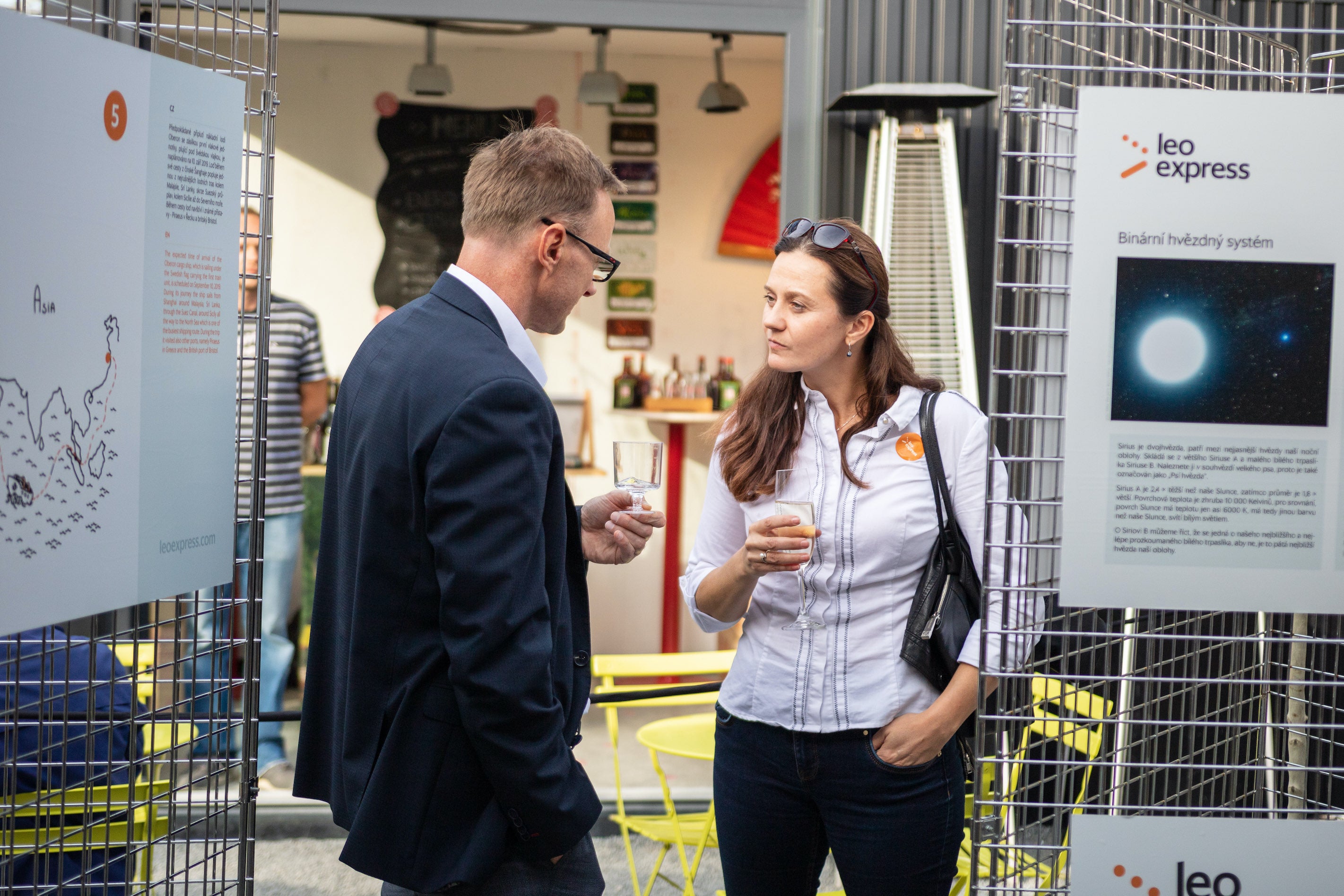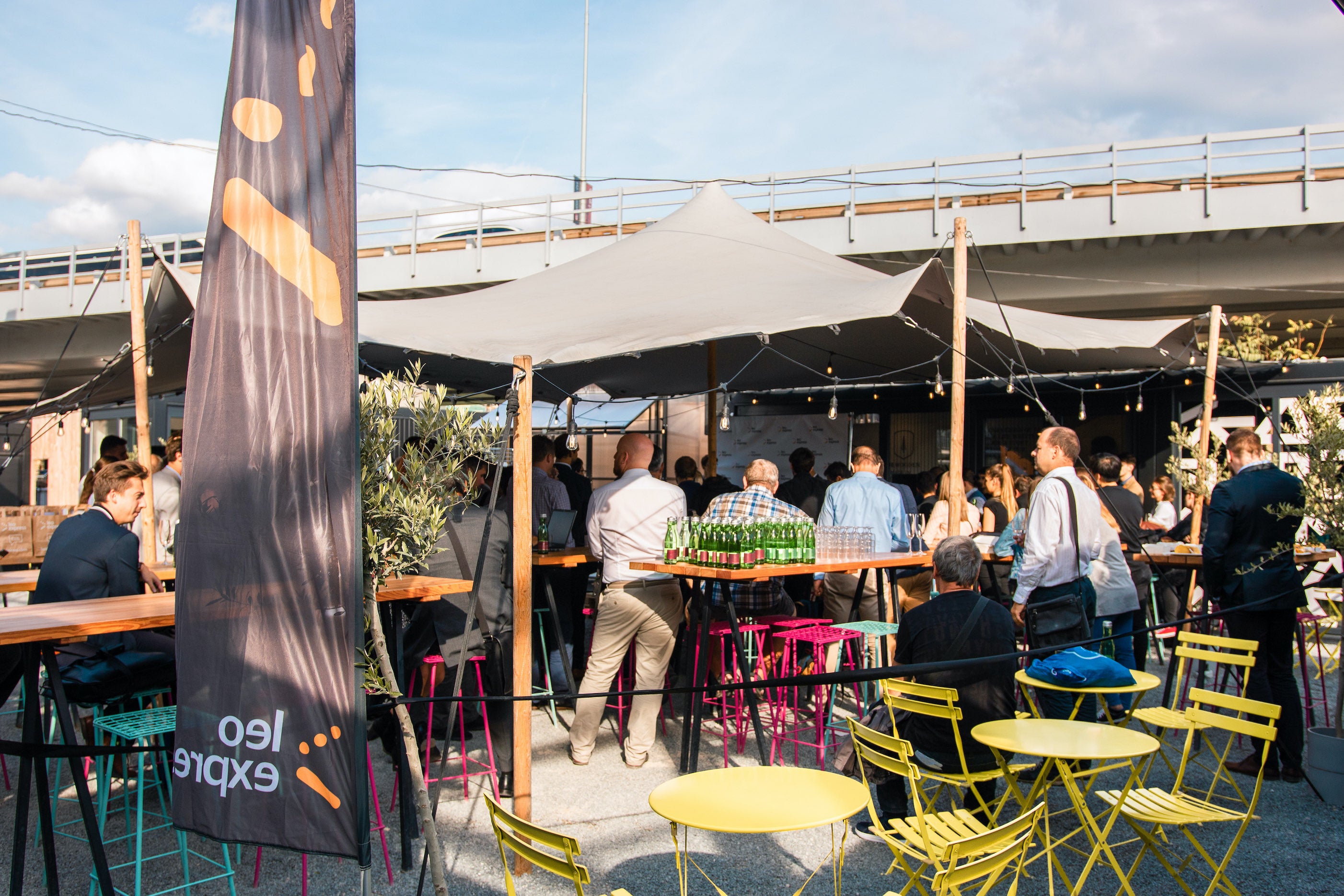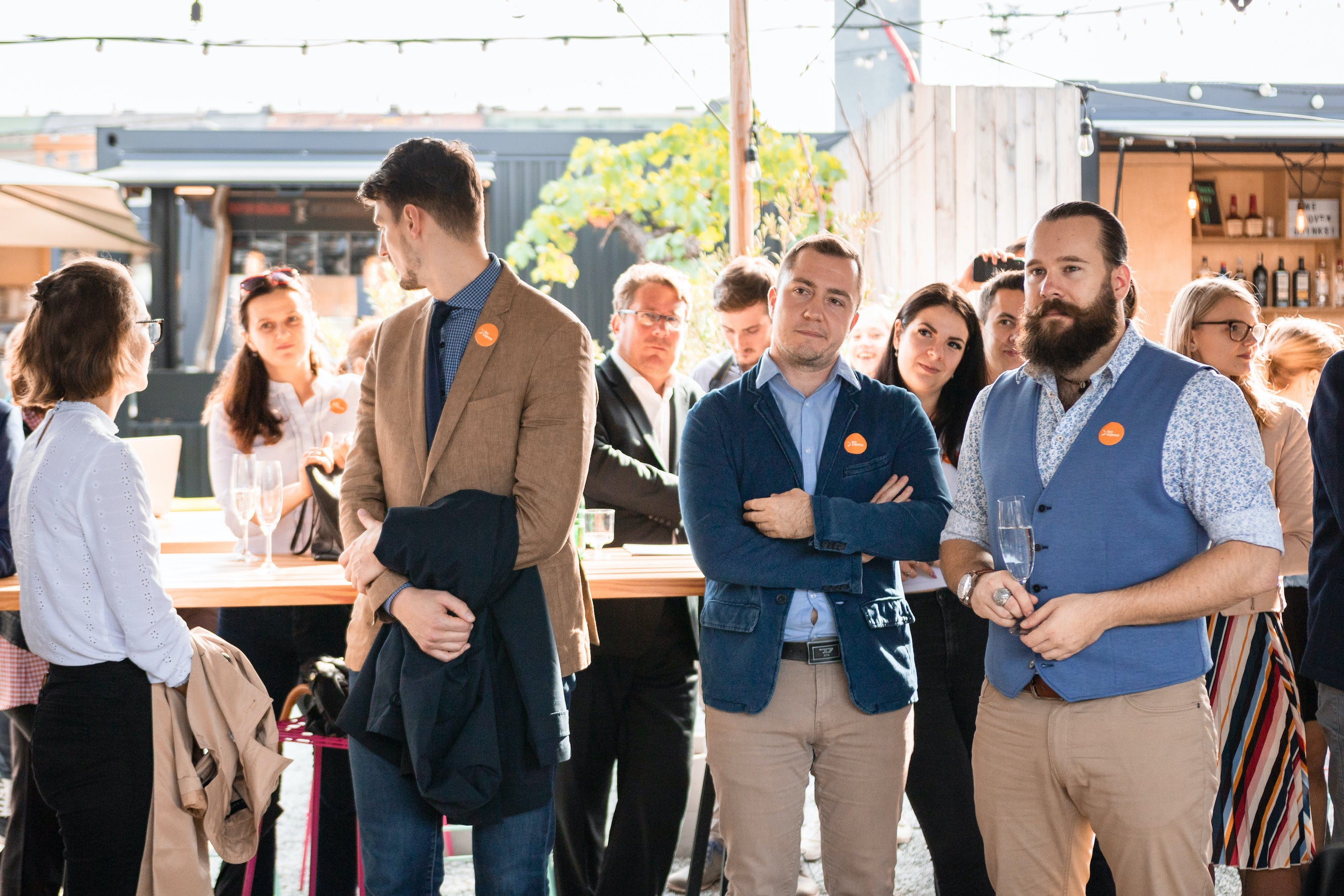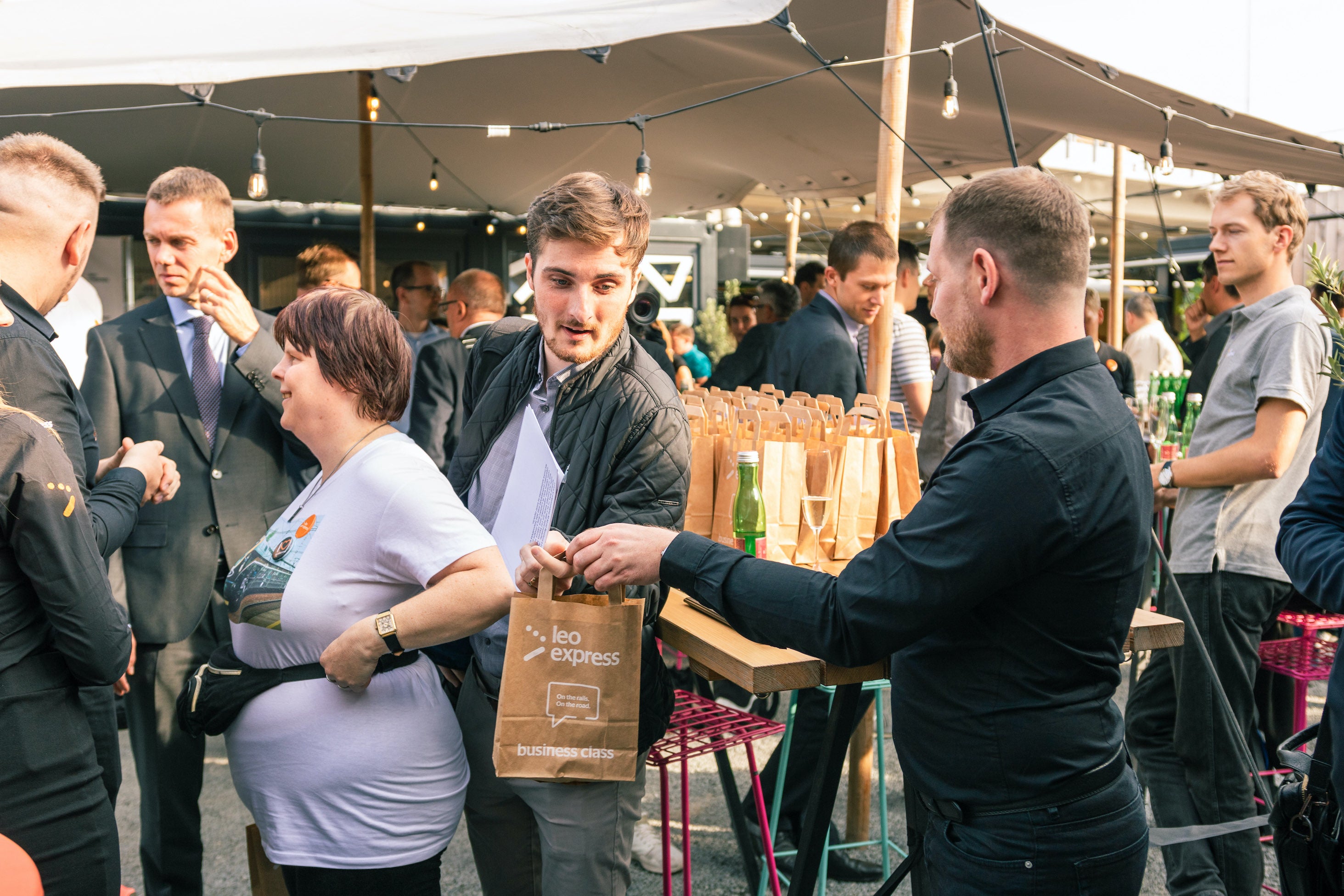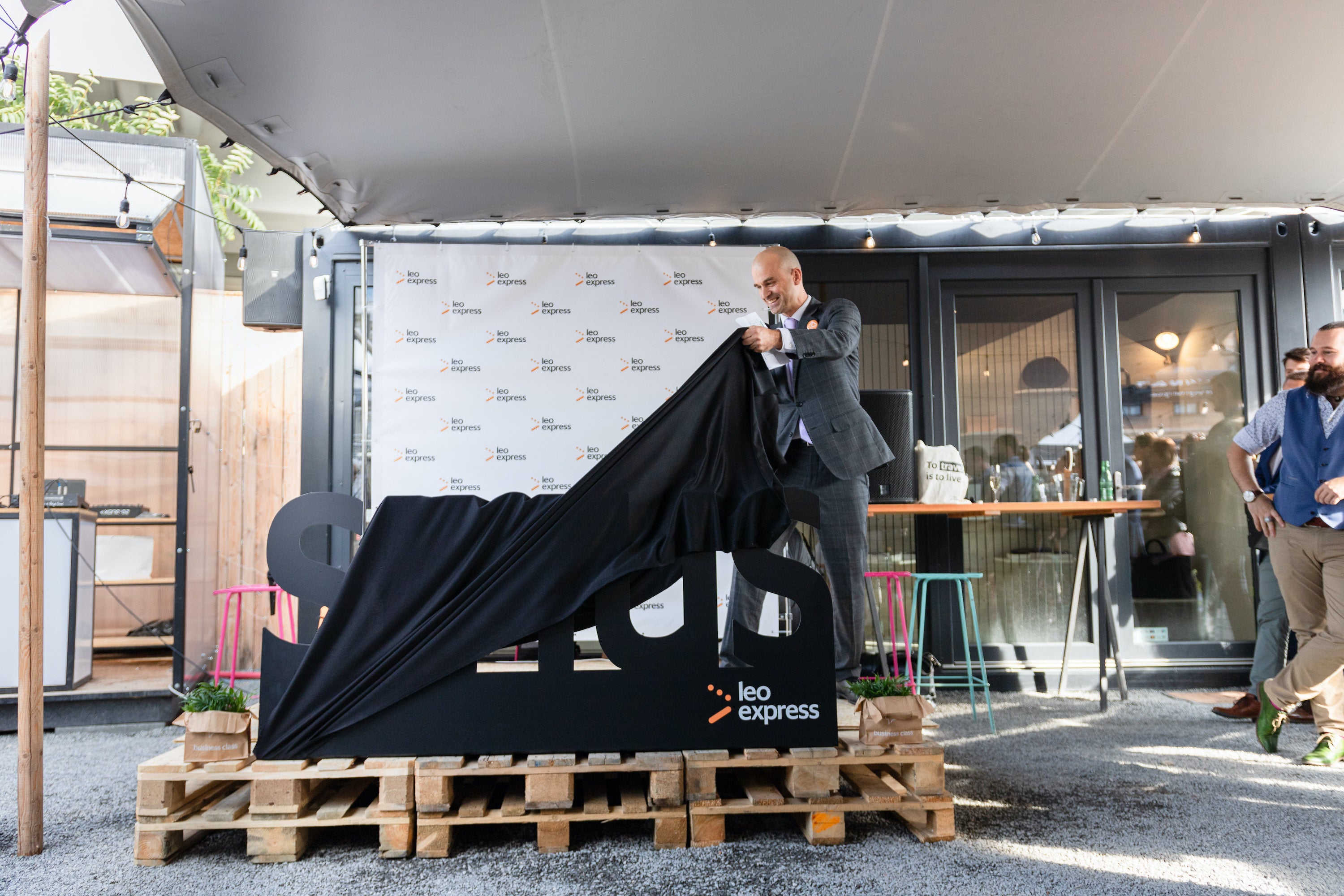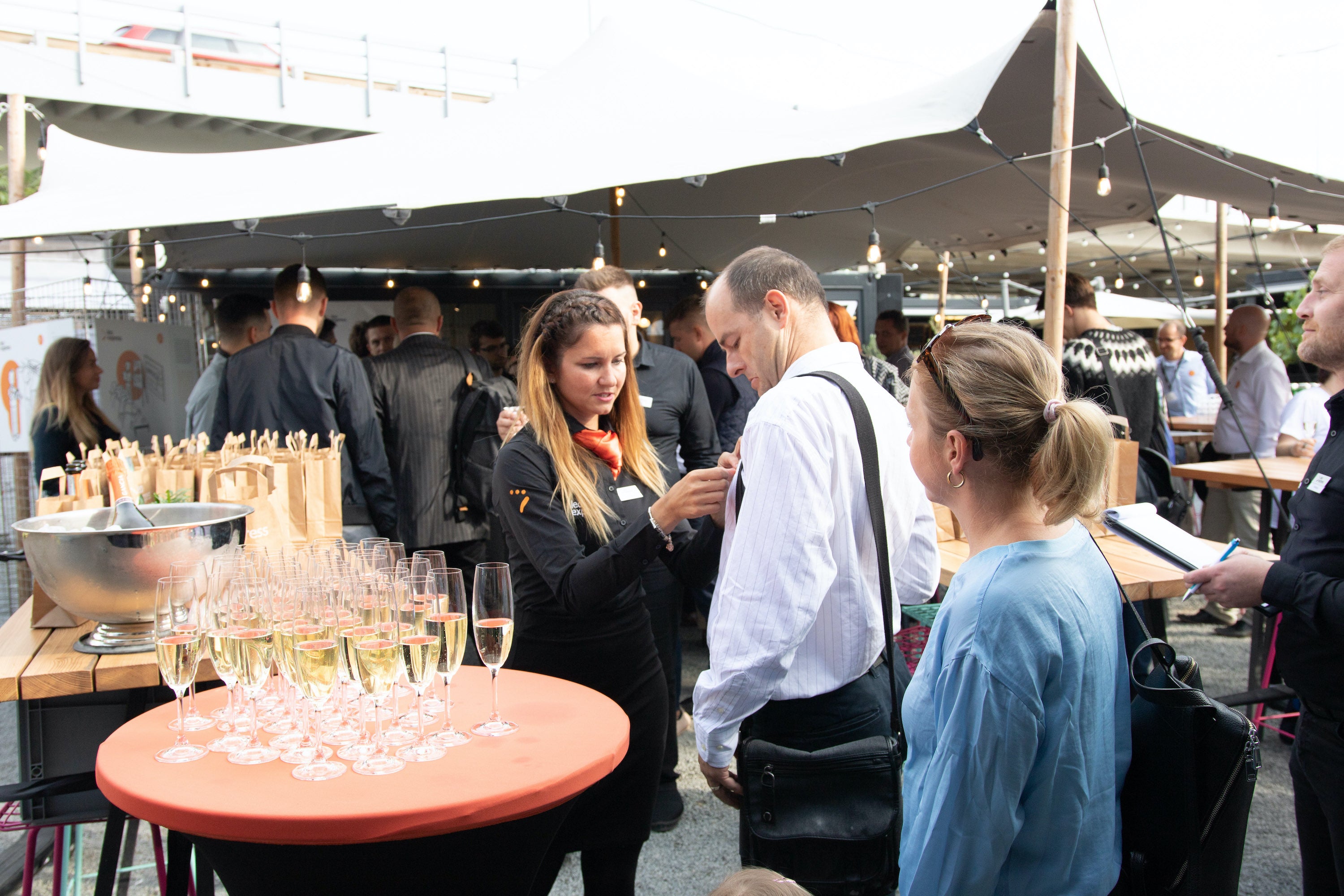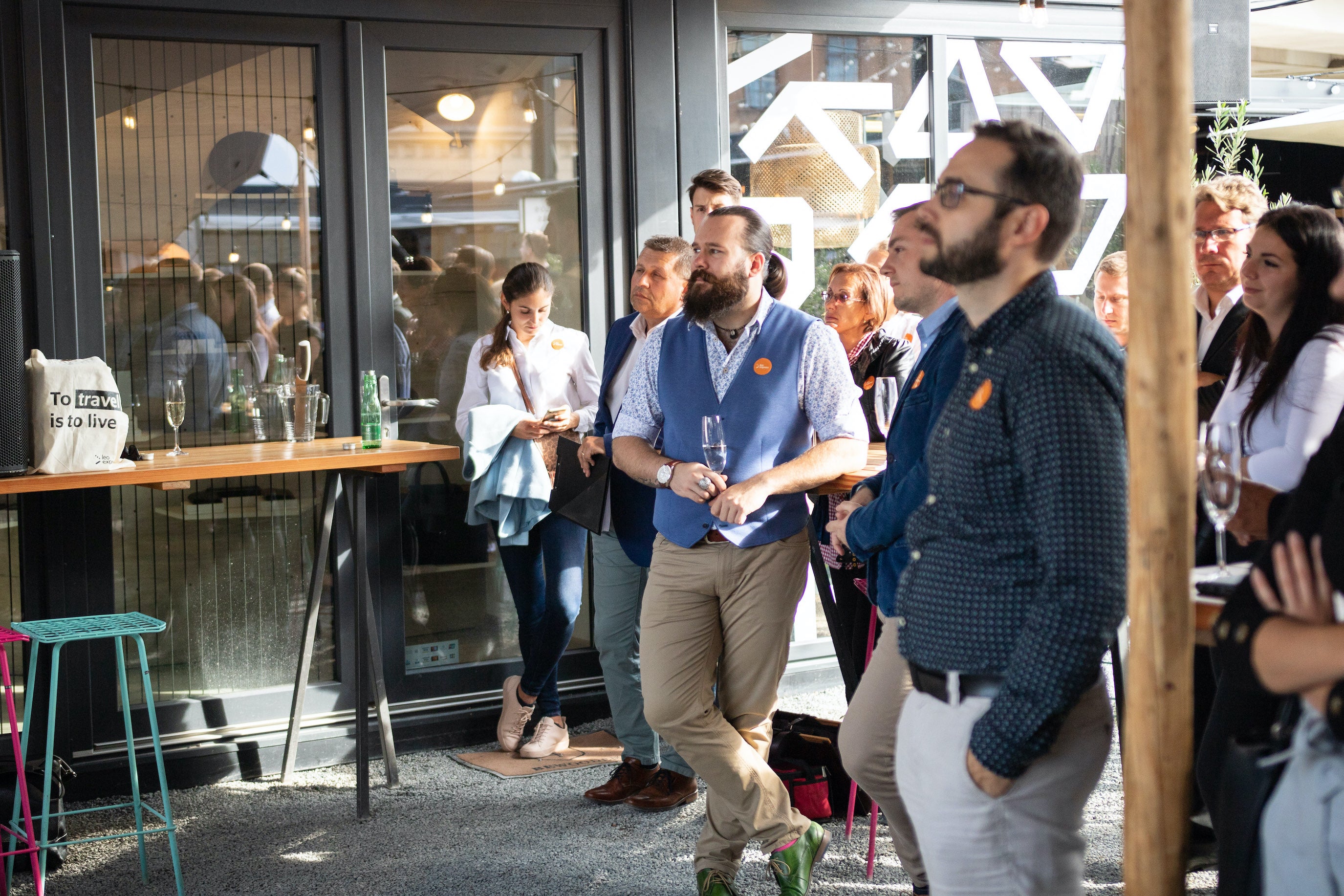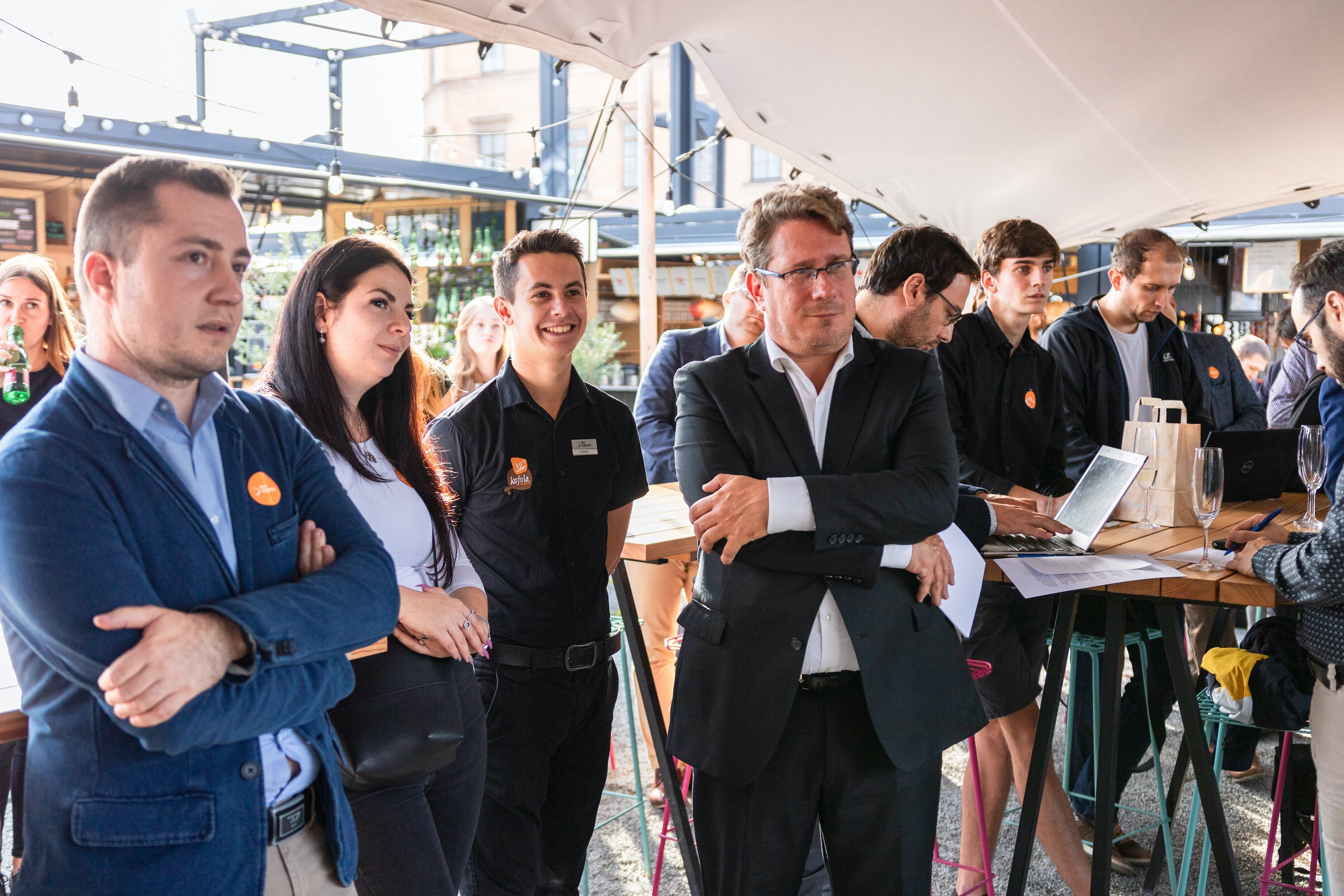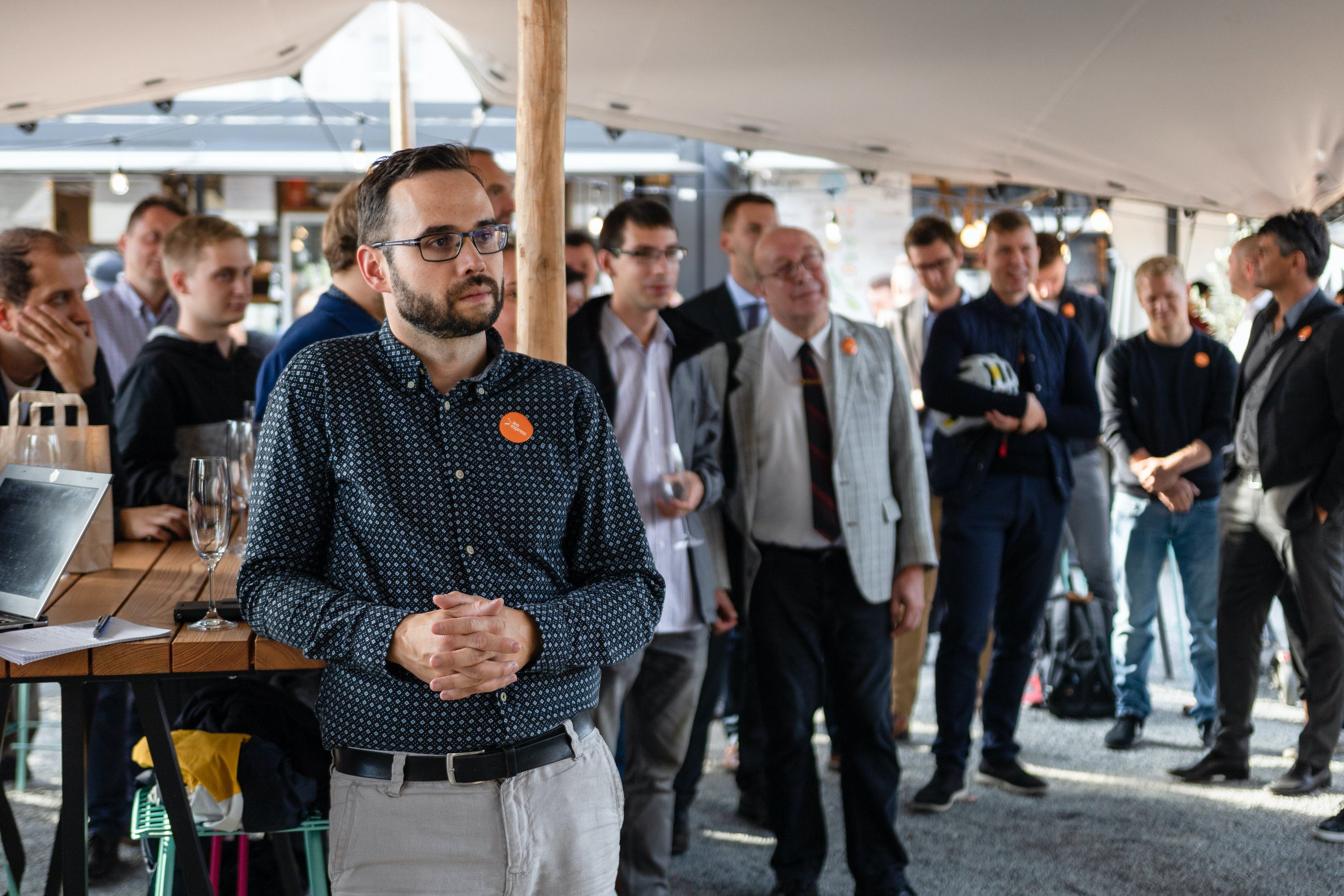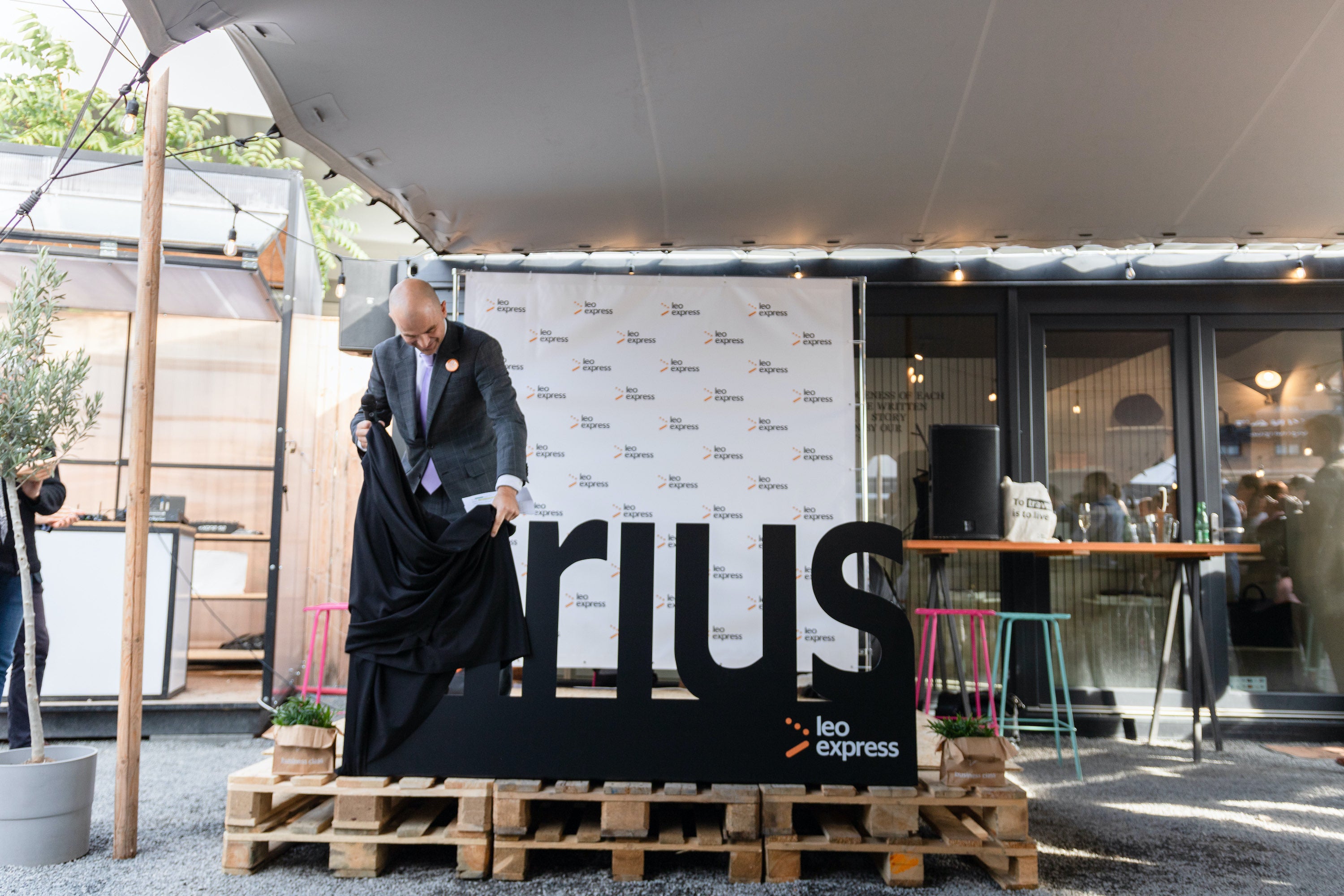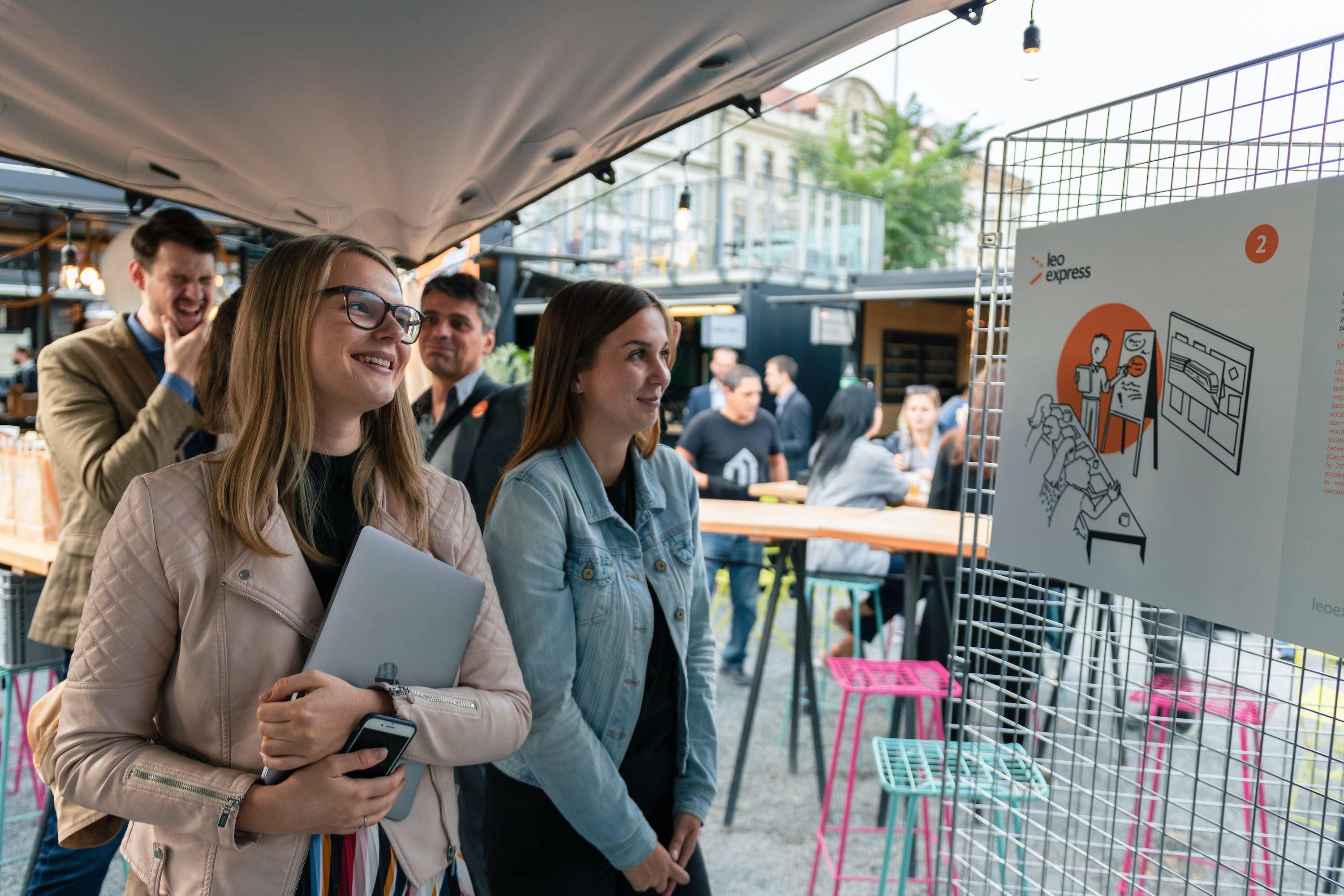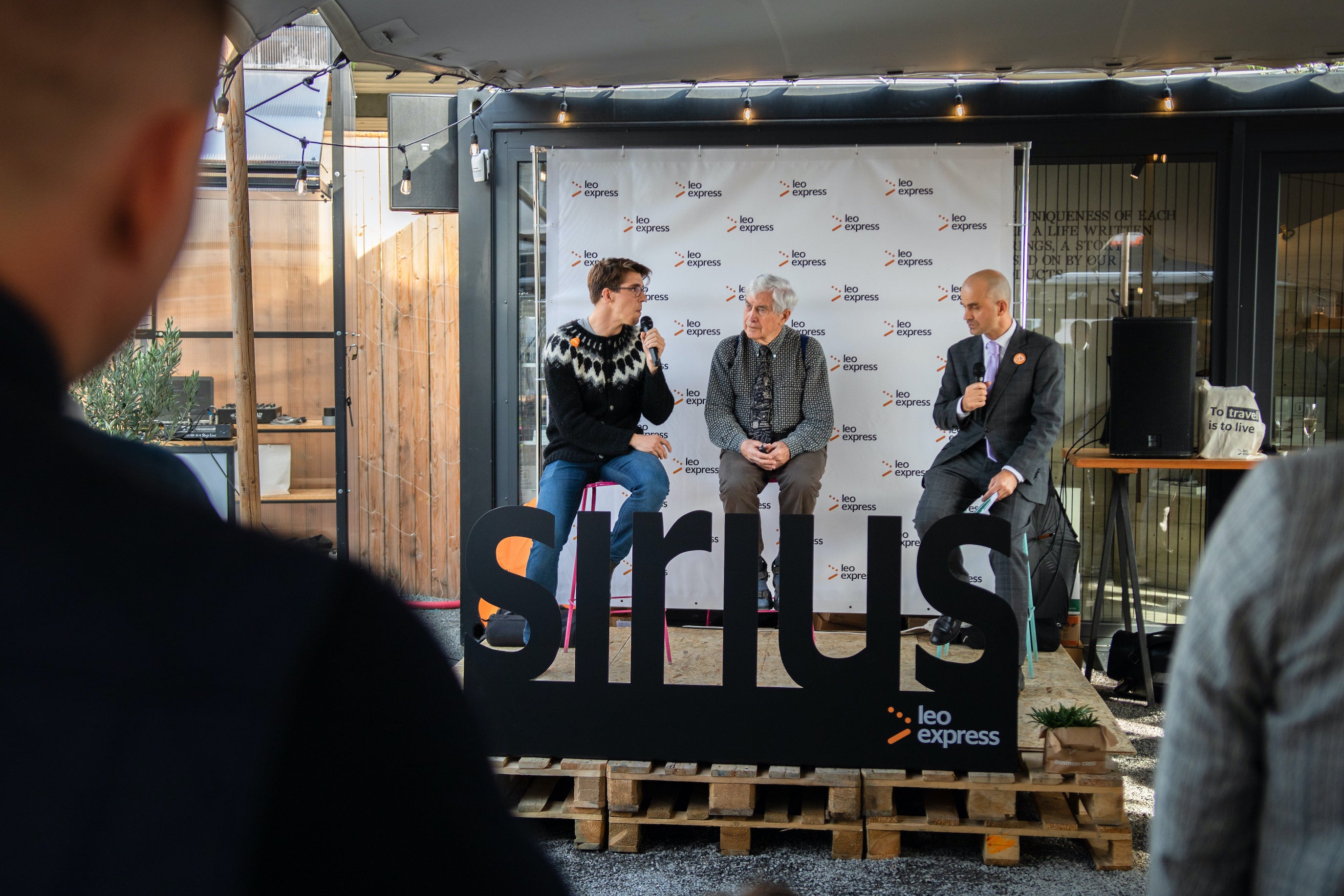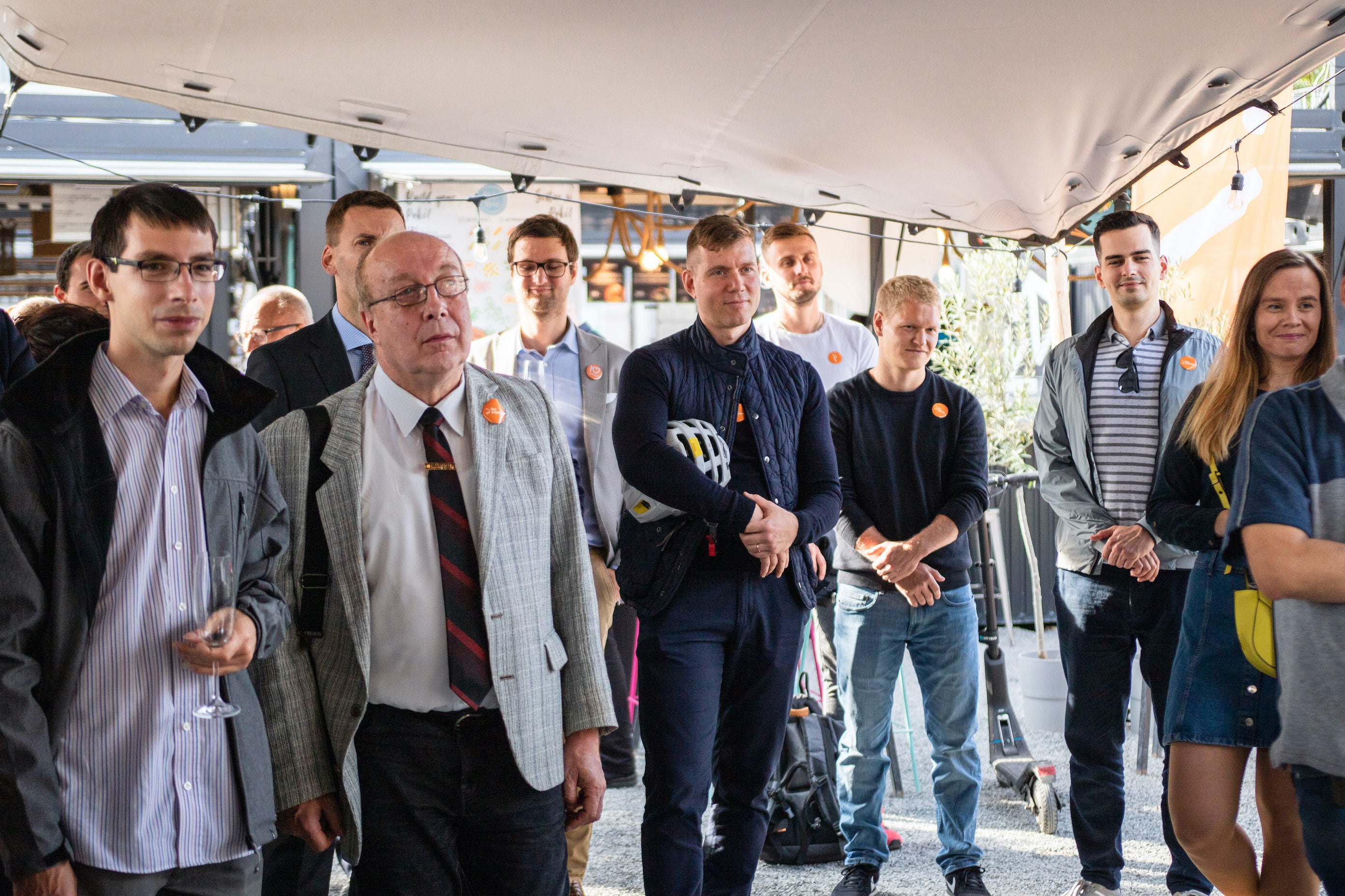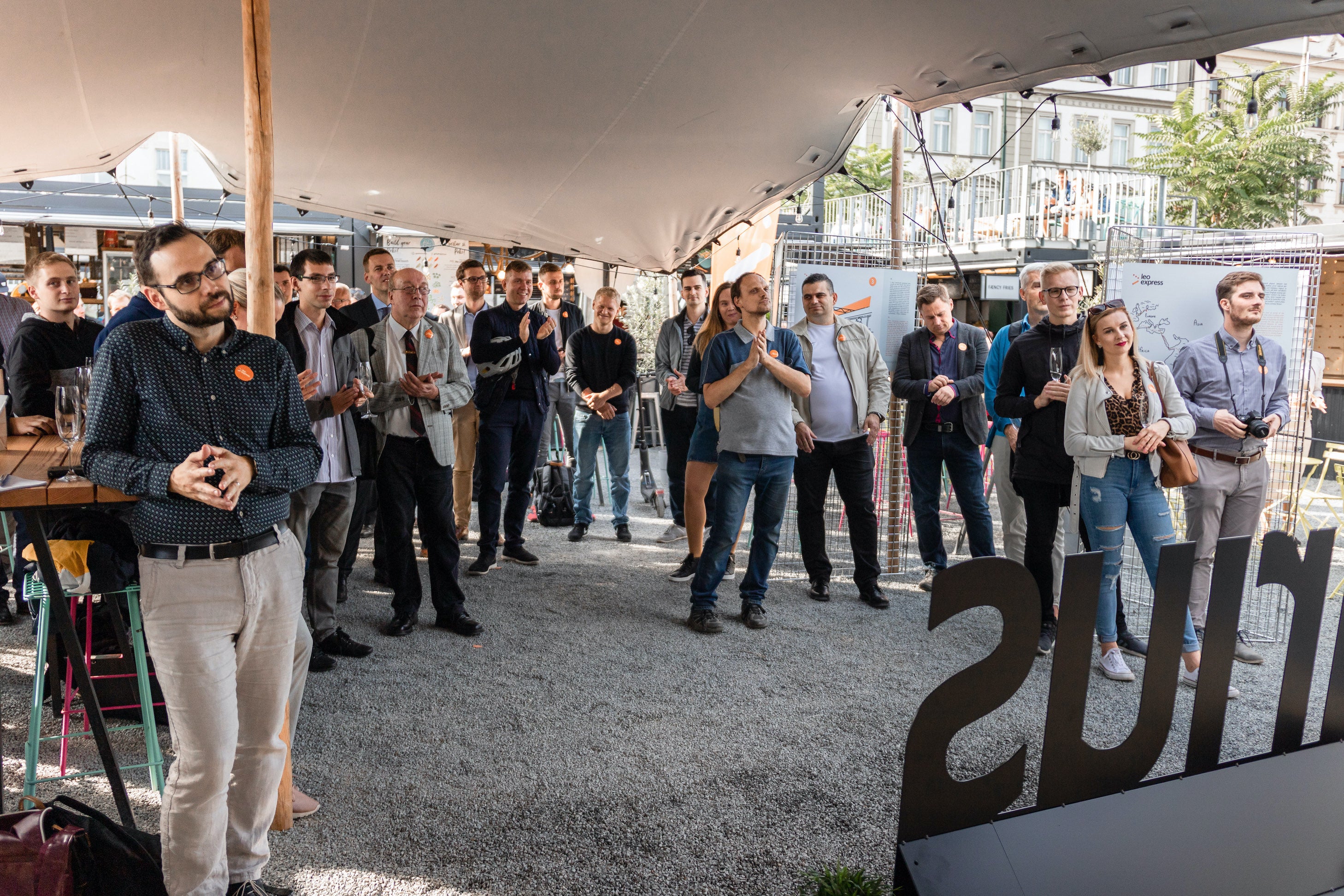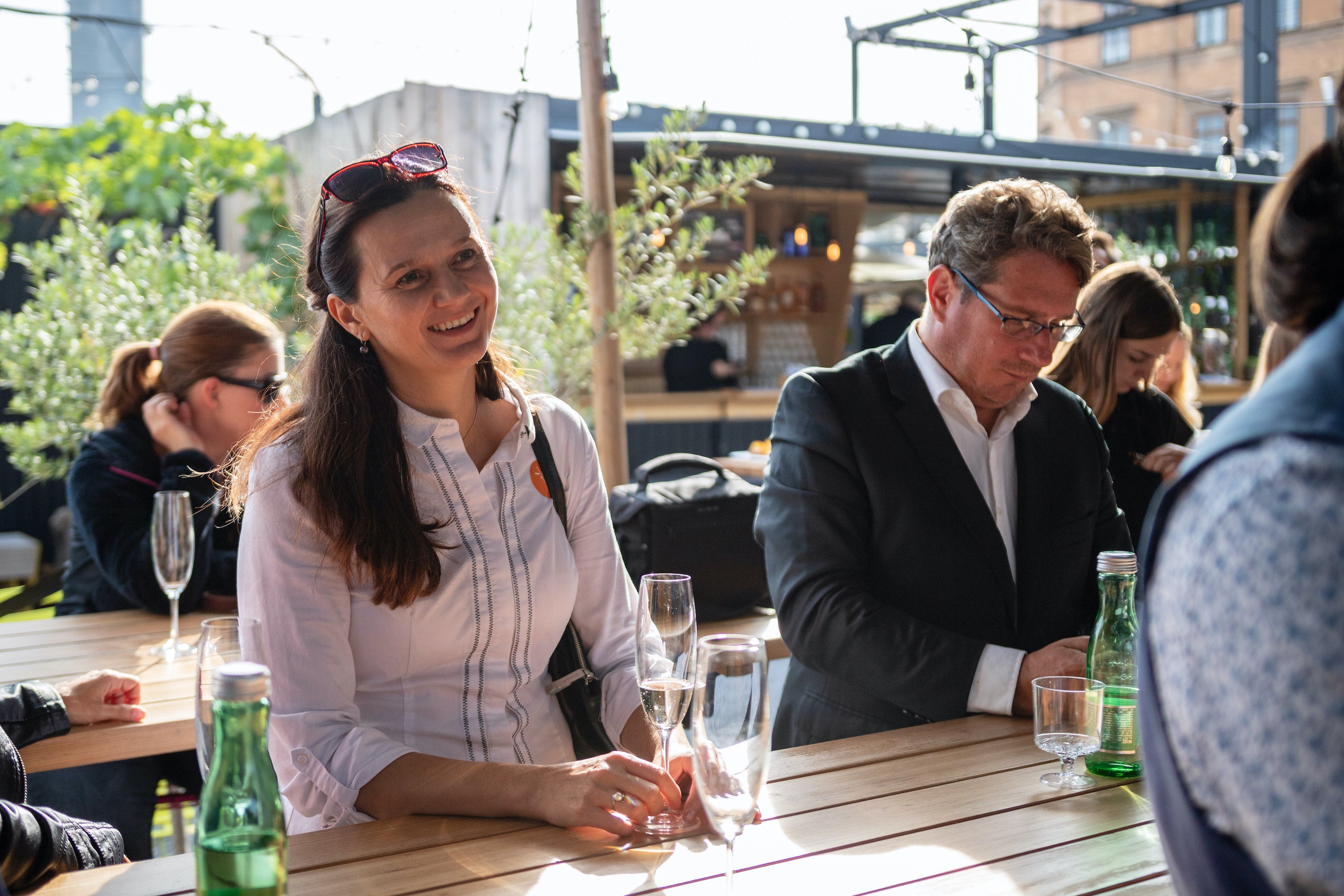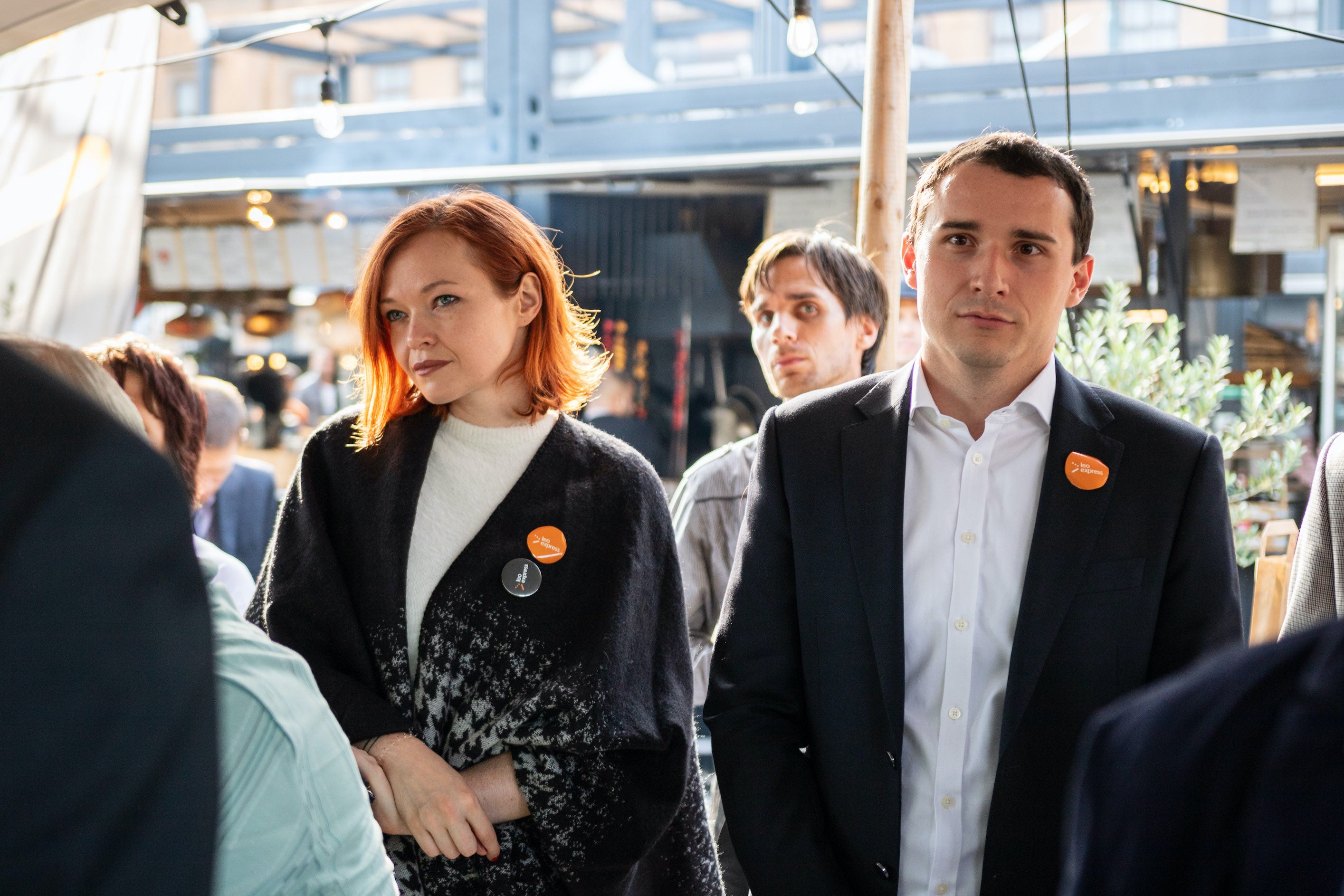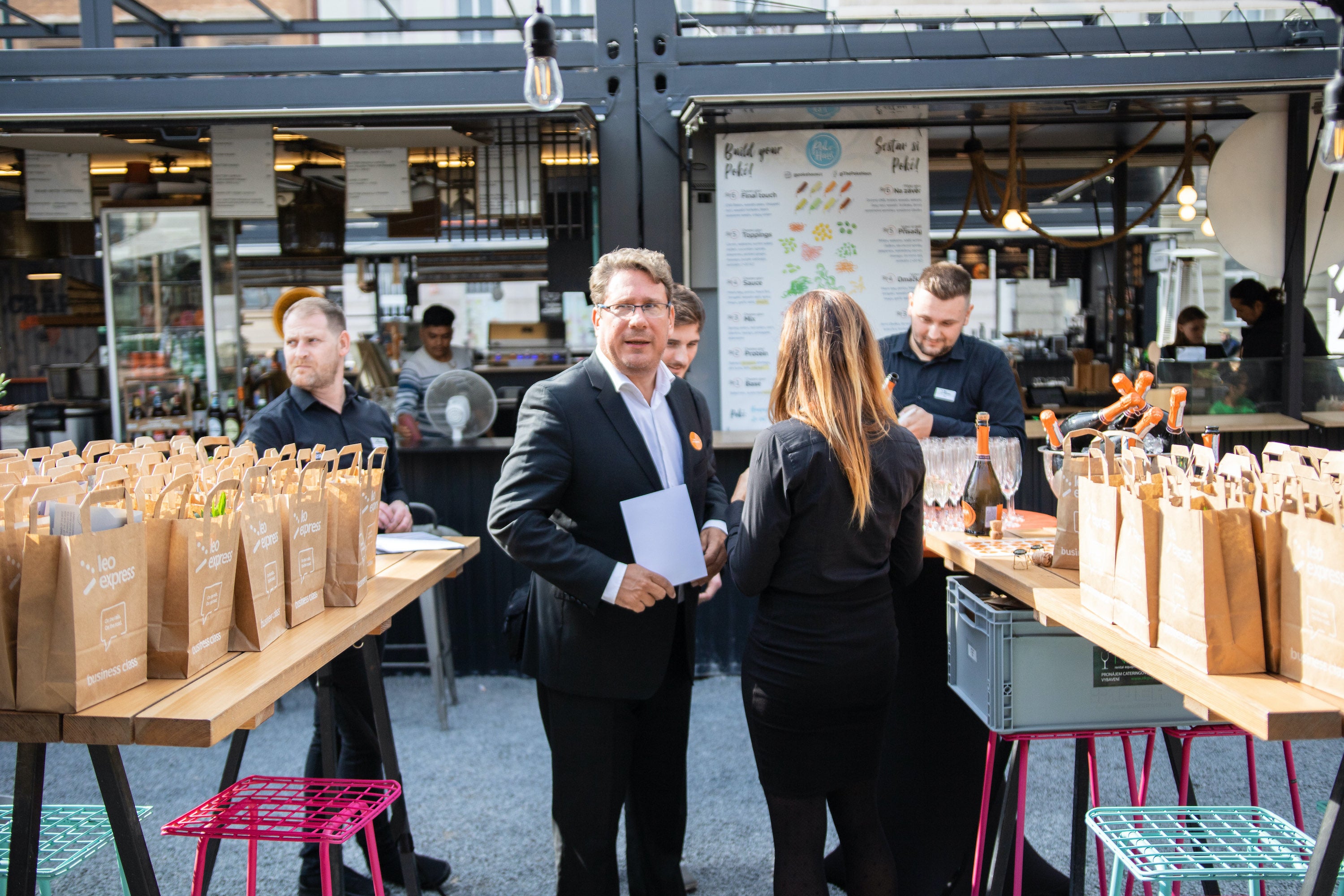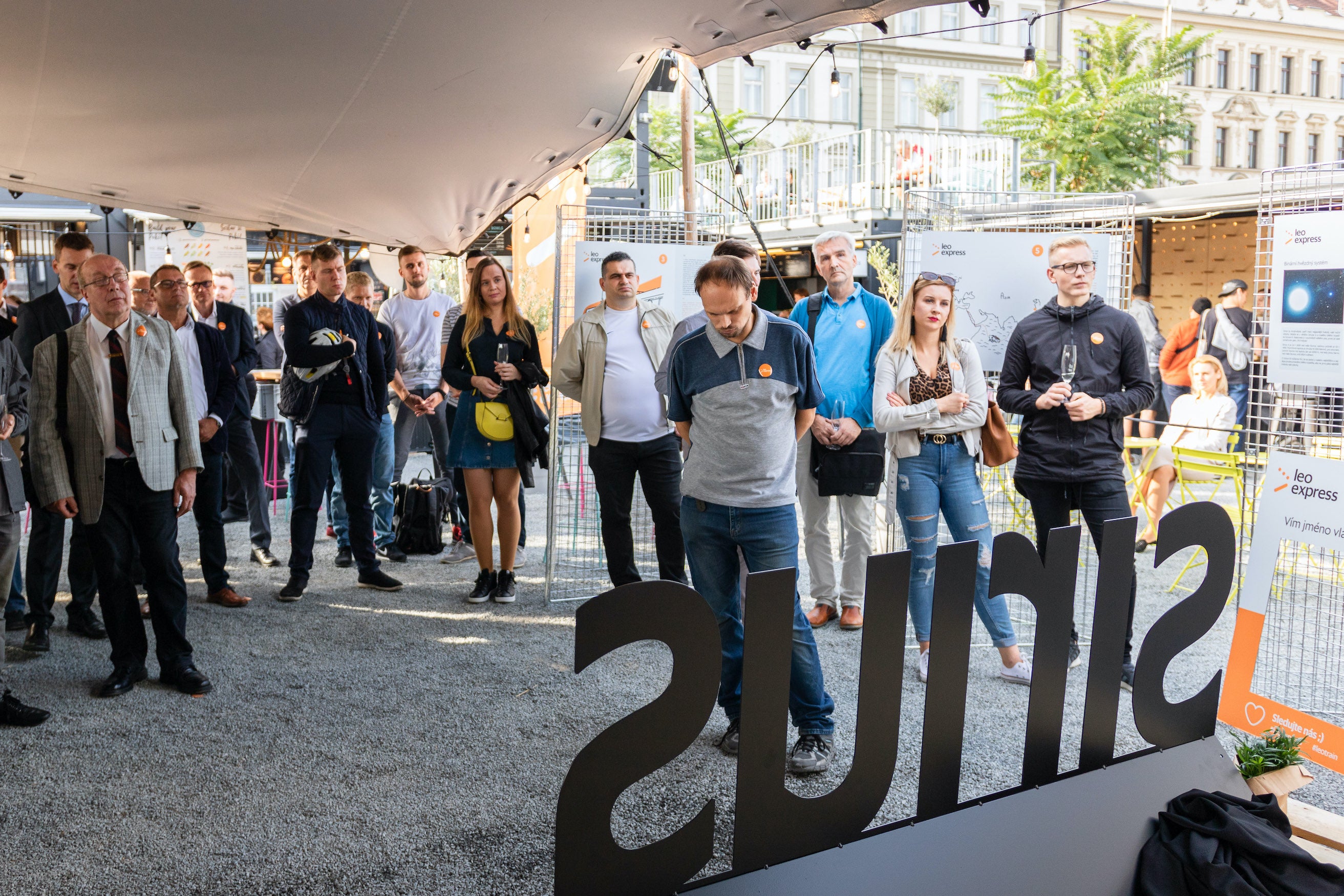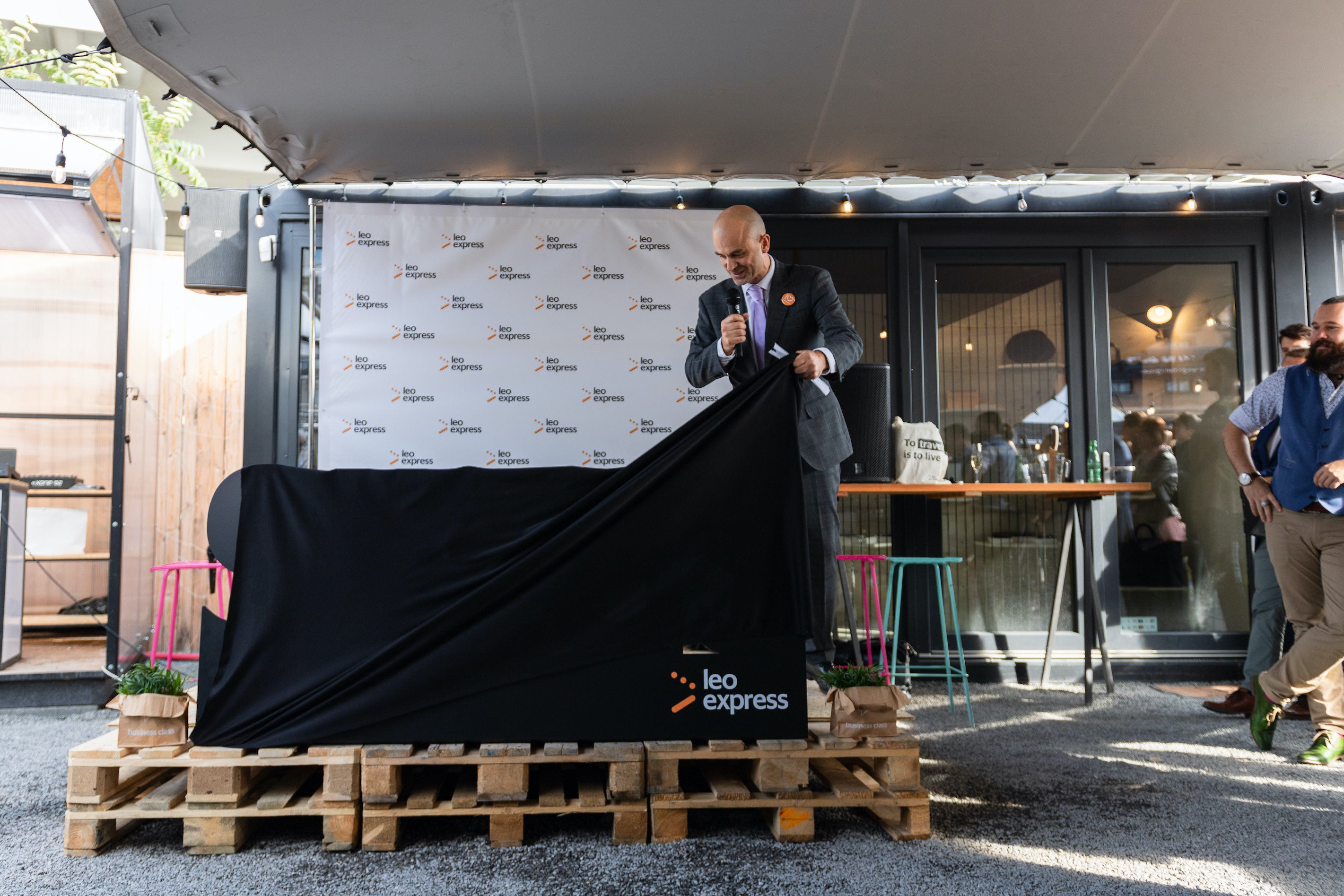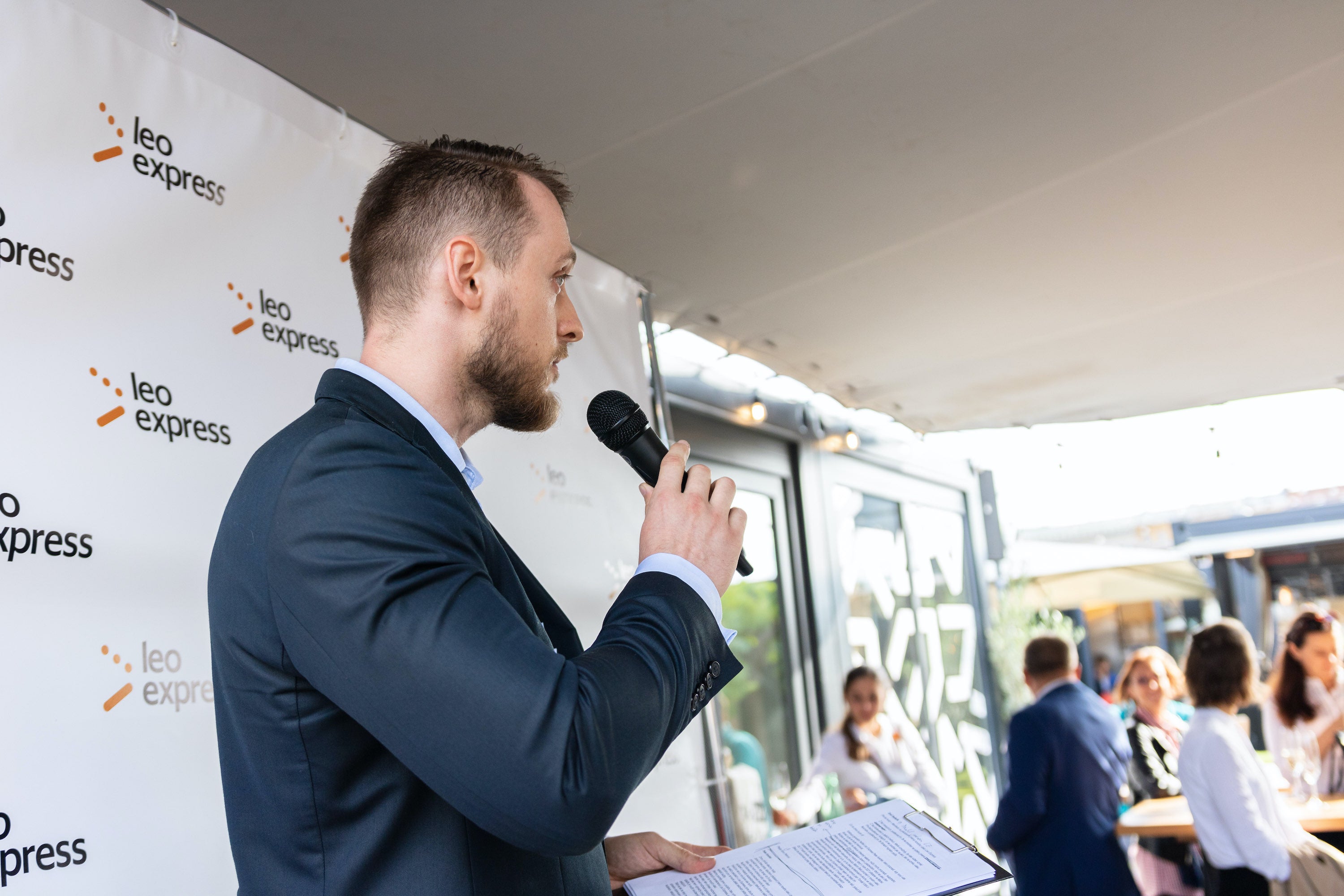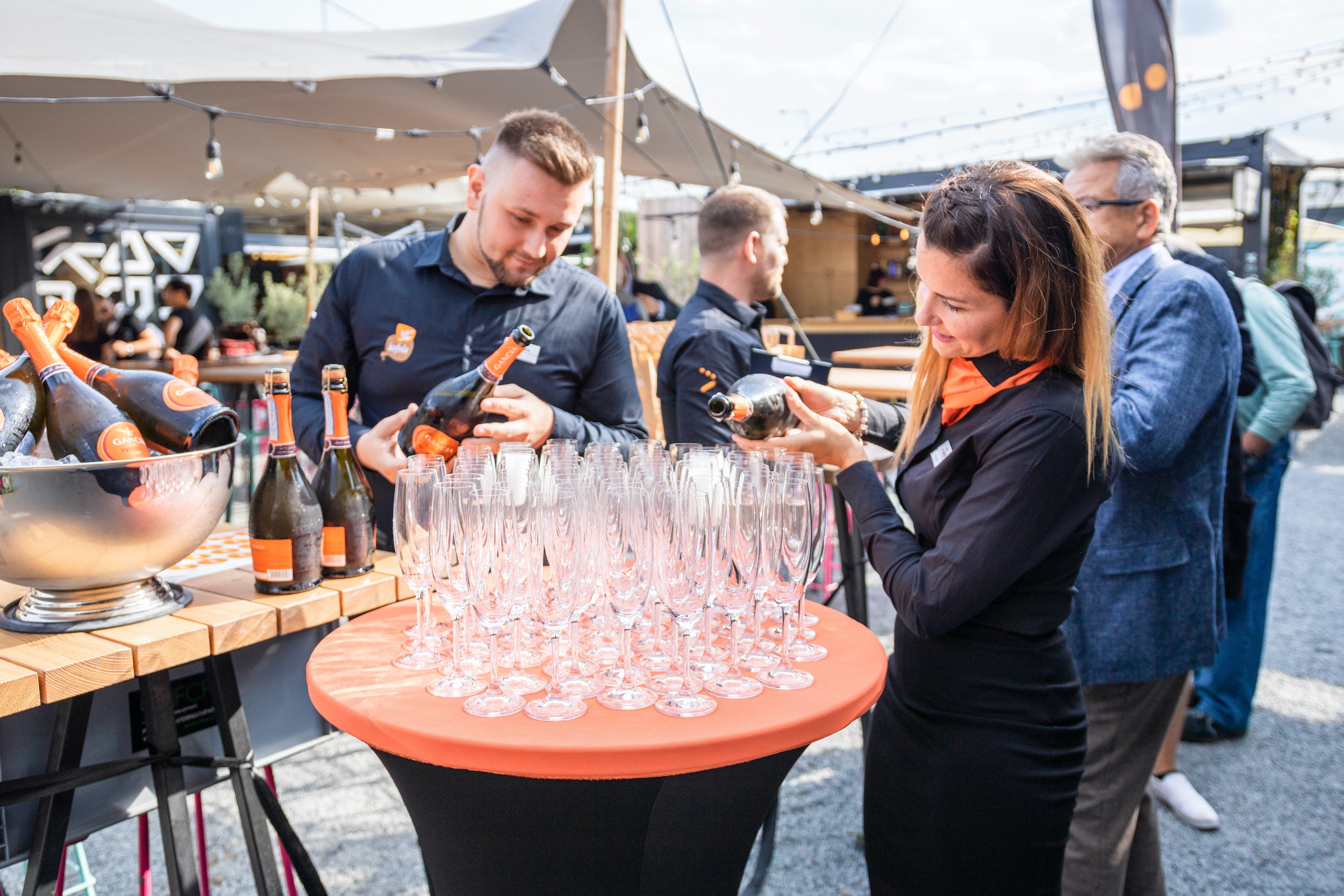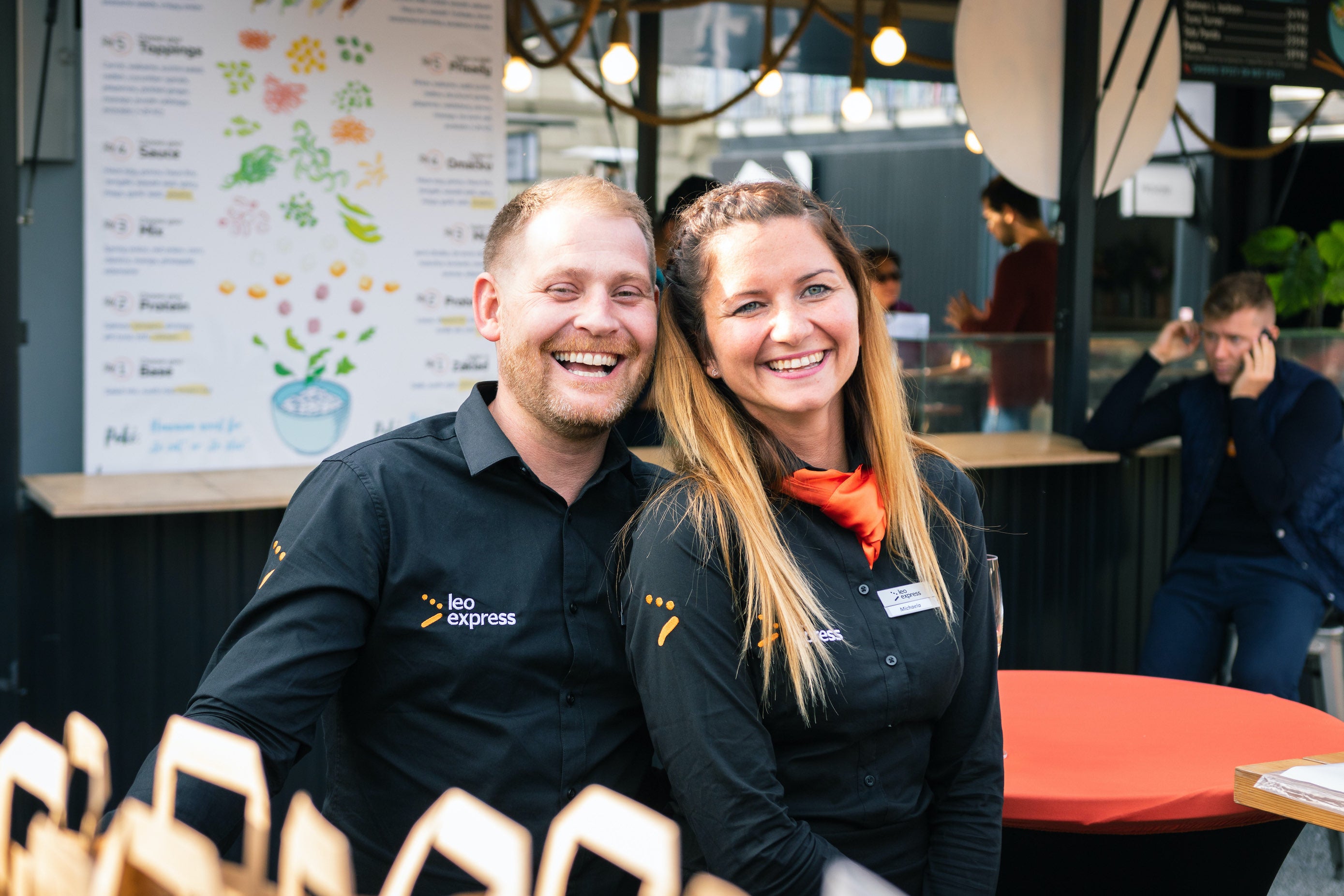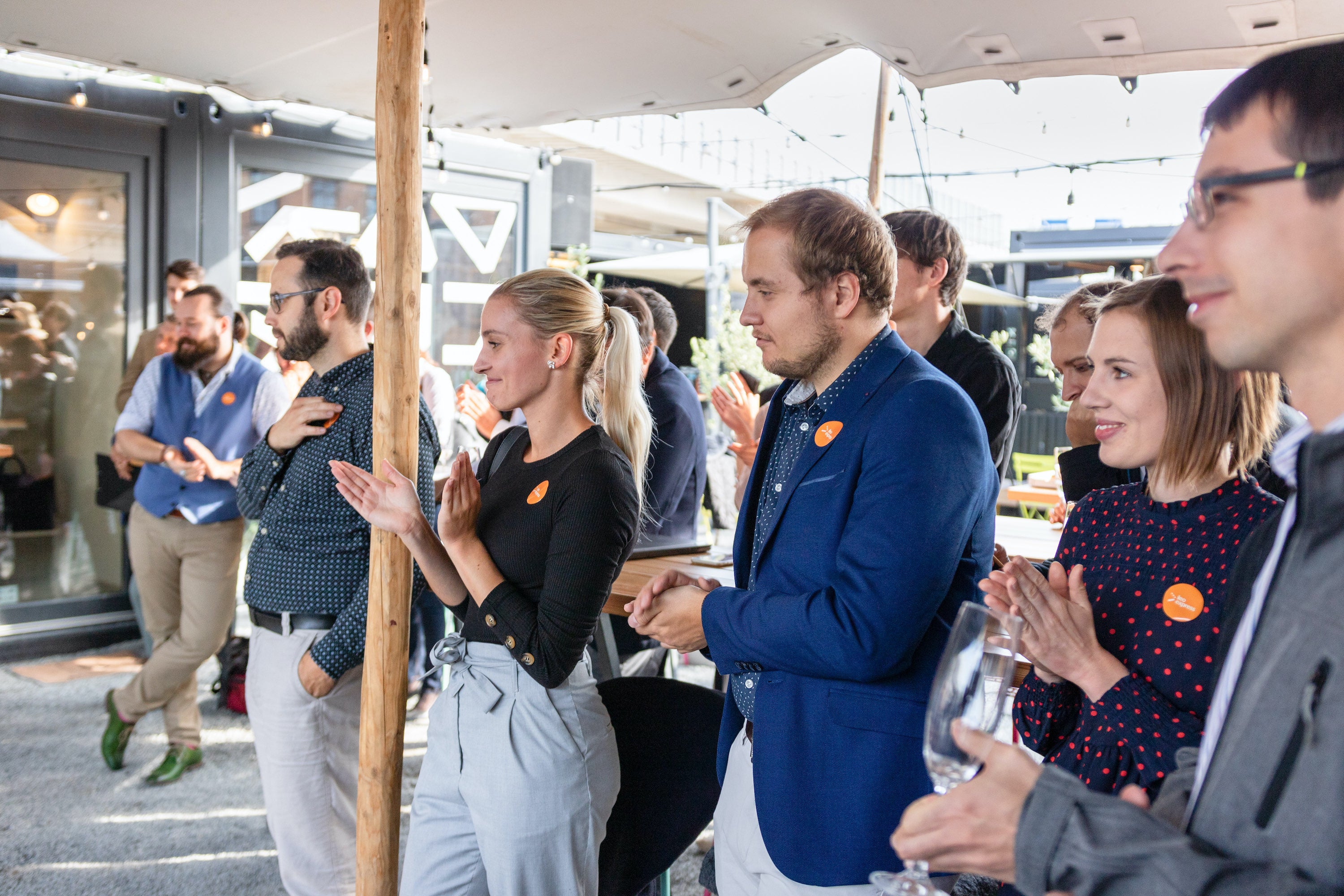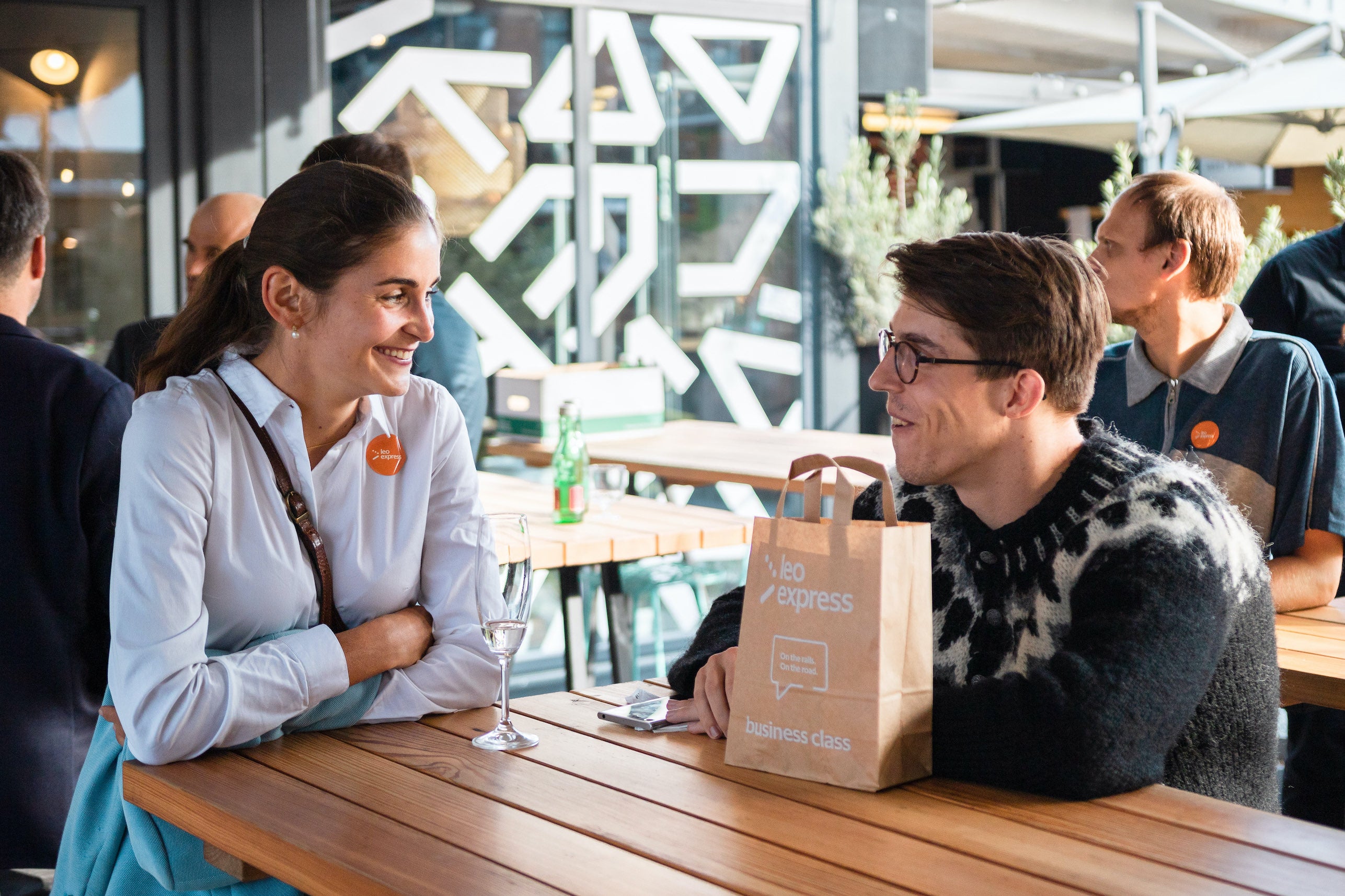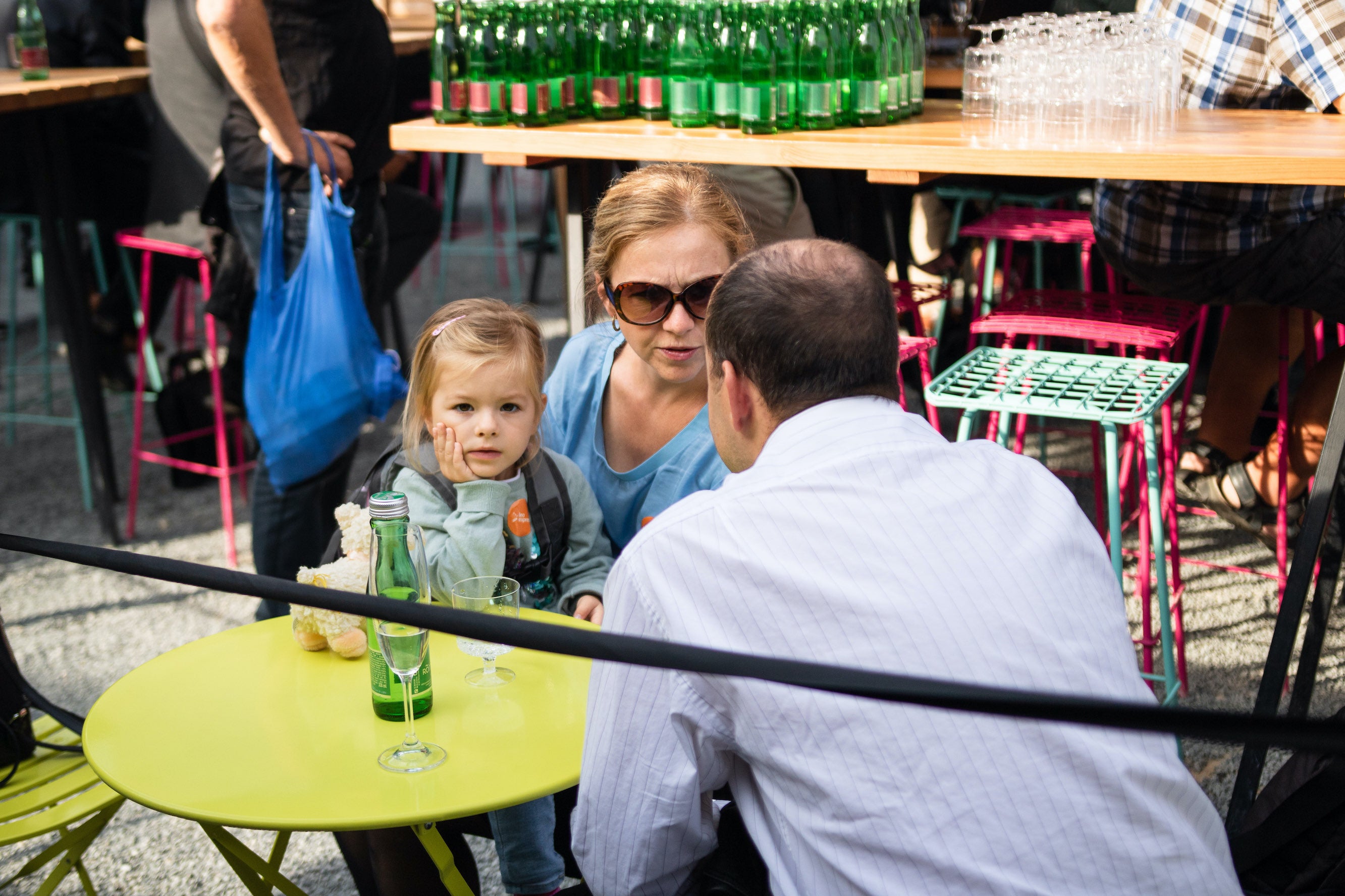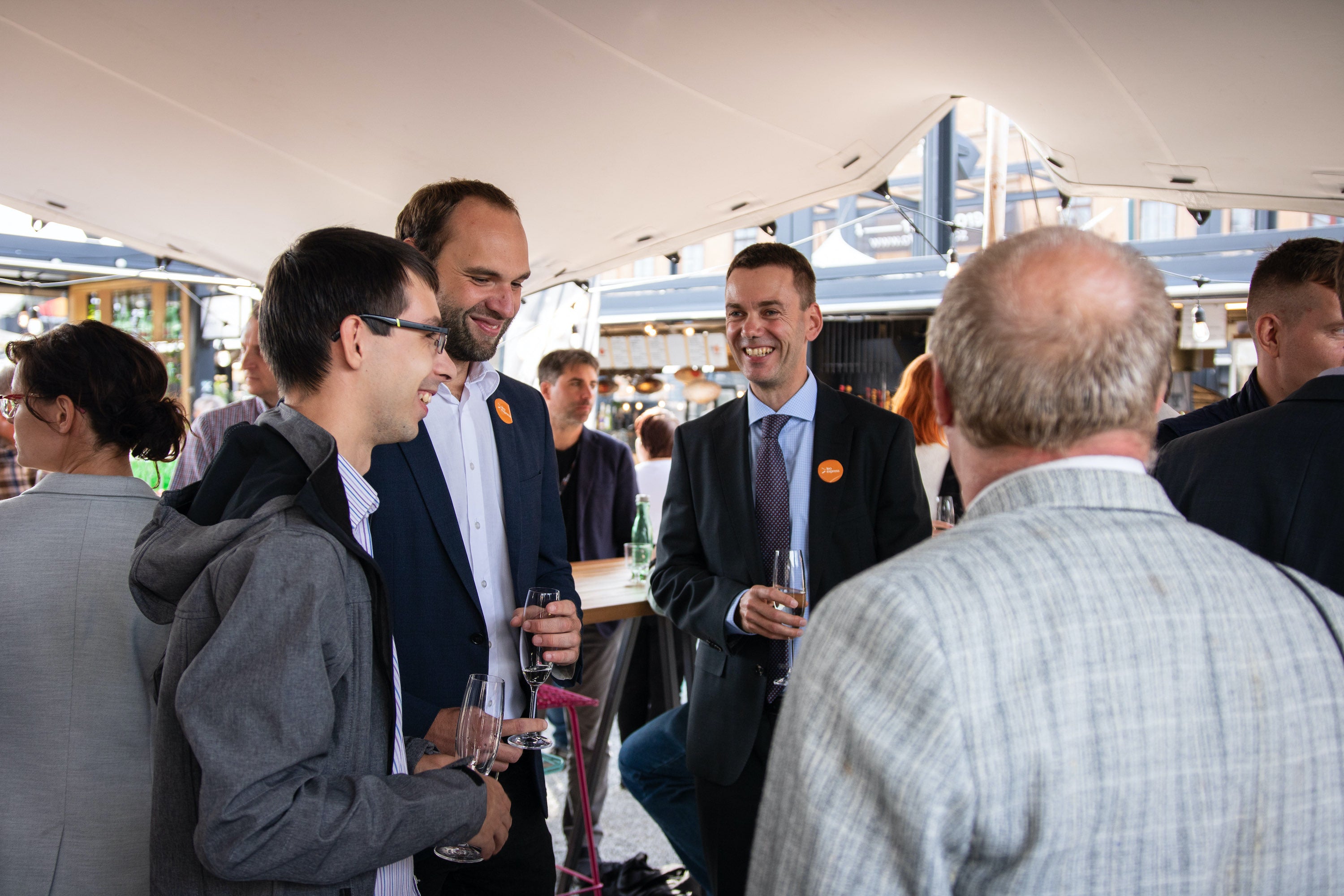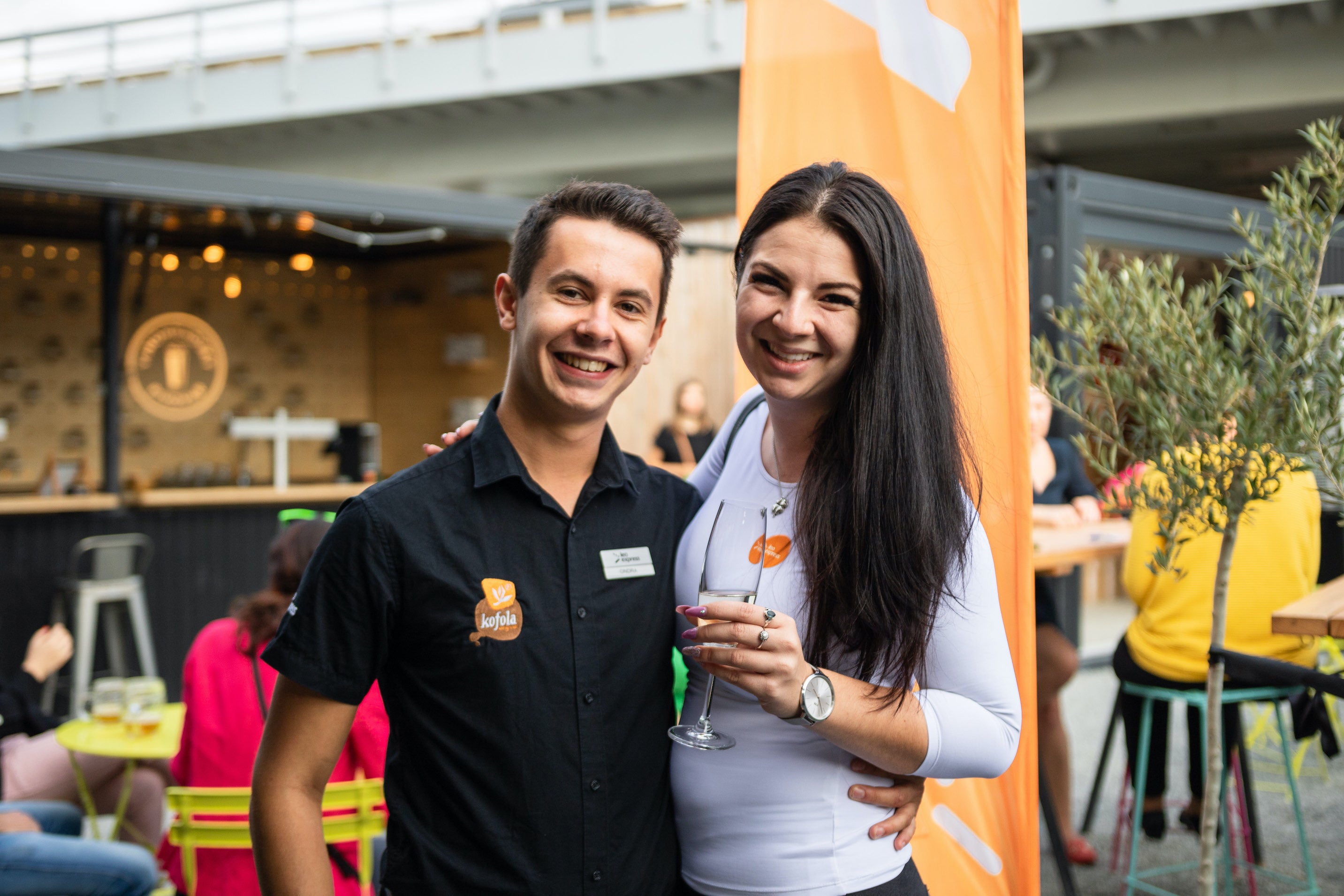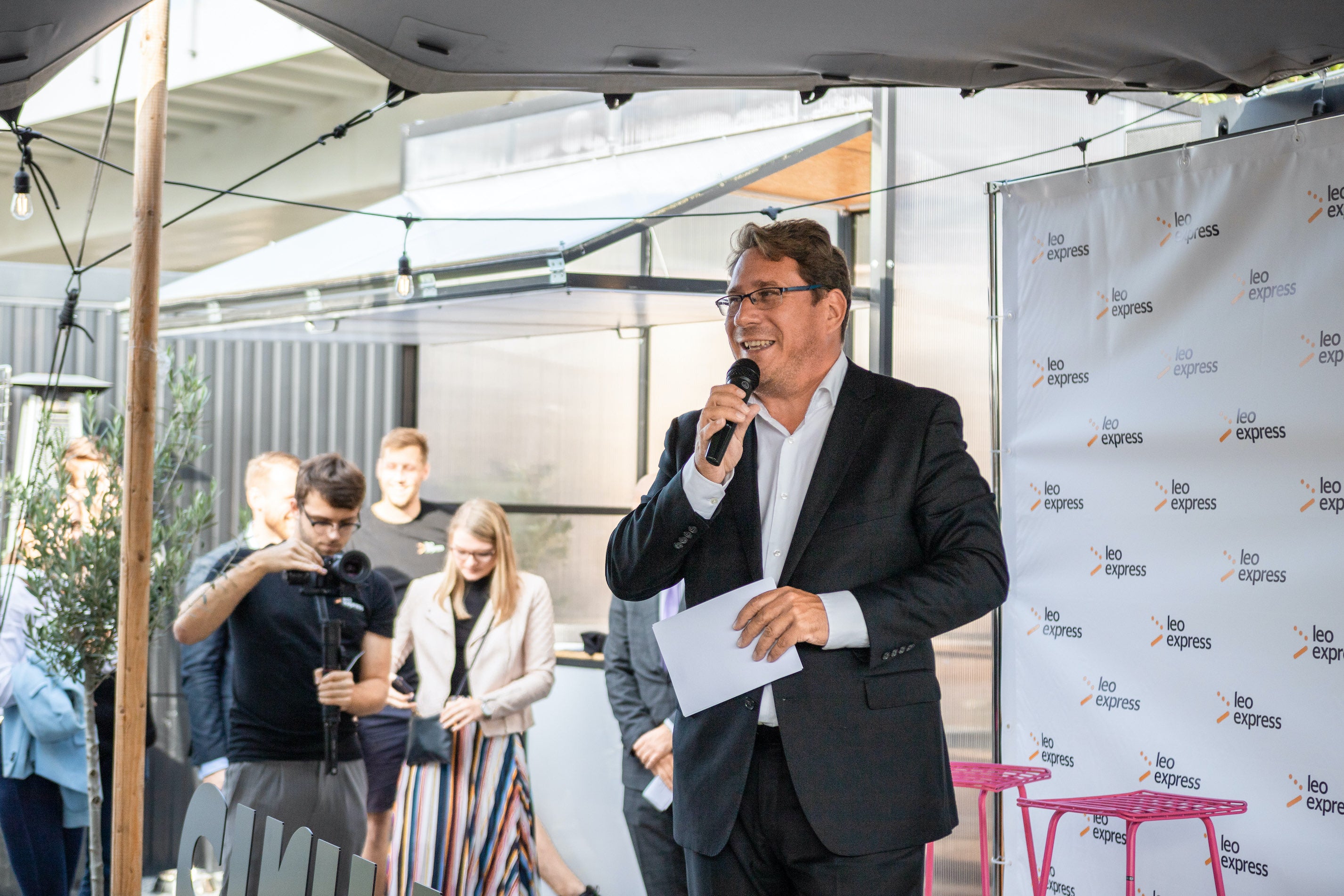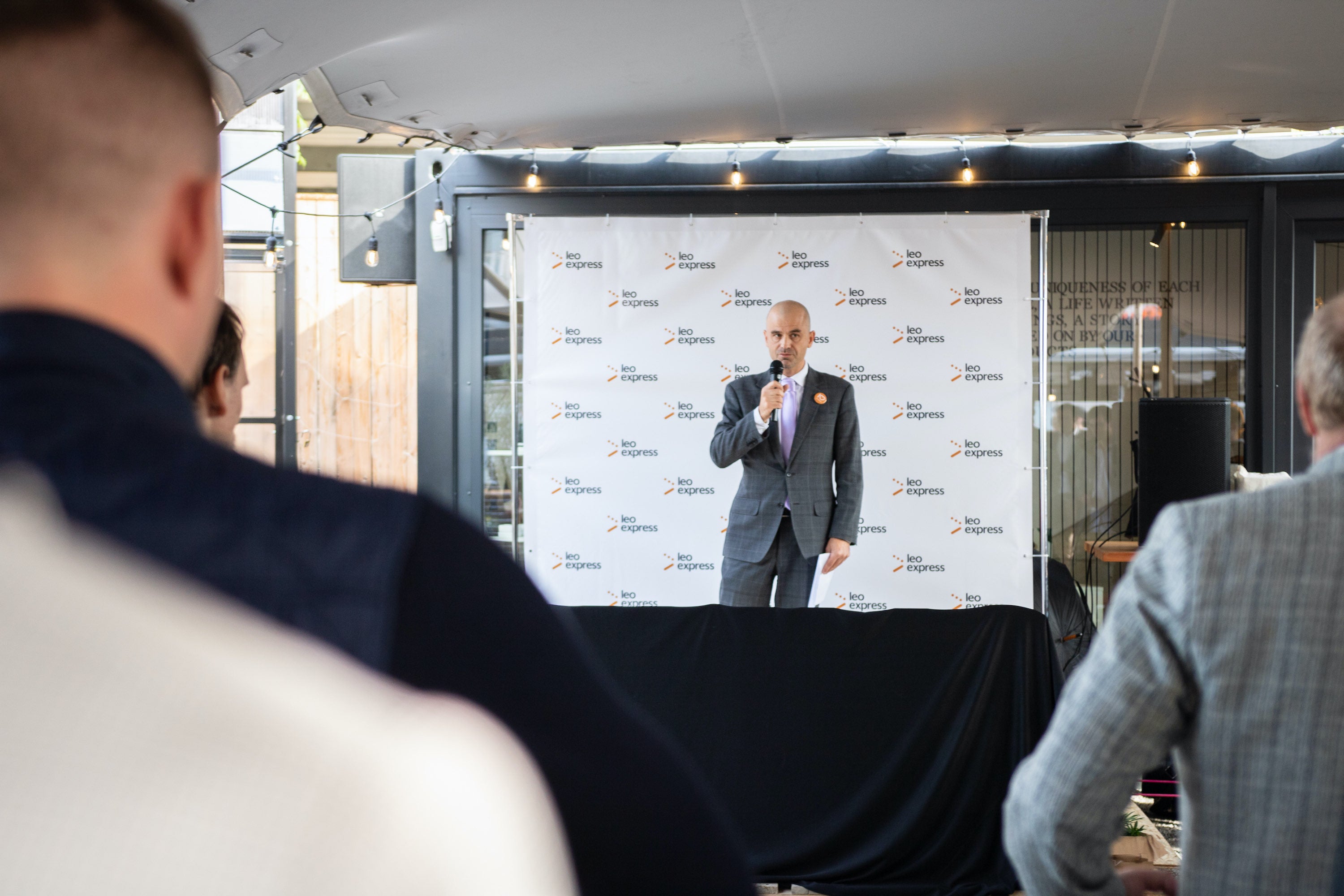 The name of the trains was announced in Manifesto Market in Prague with the partners of Leo Express and several of the customers who sent their suggestions. Besides the announcement, the audience could enjoy a debate between astrophysicist Jiří Grygar and constructor Jan Lukačevič, who popularize science topics. For example, about how people grow younger by traveling or if humanity will ever reach the binary star Sirius.
A number of Czech design studios and other domestic suppliers were involved in the project of the new train. Every fifth part used on the train comes from Czechia, as well as the whole safety system. Besides the fact that the rail transport is the most ecological mode of transport, Sirius can boast a high rate of energy recuperation and lower consumption thanks to light aluminium construction.
"If the passengers choose to travel by train instead of cars, they will save 97 % energy and will contribute to lowering emissions"
Peter Köhler, CEO
The Leo Express passengers have not only named the train but also contributed to its whole concept. The inner layout of the units and individual elements were design according to their needs, which were monitored by Leo Express in the real operation through questionnaires. The train features barrier-free access for parents with a stroller, for passengers with wheelchairs or cyclists with bikes. More space for luggage, skis and bikes is a matter of course. Individual needs of passengers are also considered, so they can look forward to a special higher class or kids' zone. 
Leo Express has so far purchased three units from the world's largest manufacturer, and it is the author and owner of their concept and design. Leo Express has the option for the purchase of 30 more units. The total value of the deal is 5 billion CZK. In December, Leo Express will begin operating on regional tracks in the Pardubice and Zlín regions with Leo Express Lint units. The company also made inquiries for new trains for regional transport in the Olomouc region or Prague and it expressed its interest in regional transport in Slovakia.
Contact for media 
Emil Sedlařík, phone: +420 773 740 512, E-mail: [email protected]
Leo Express is a private carrier providing rail and bus passenger transport in Central Europe. The carrier primarily operates on the commercial route Prague–Ostrava, its trains also run to Košice or Krakow and to South Moravia. Since December 2019, it also operates on regional routes in the Pardubice region. Leo Express always offers passengers modern barrier-free trains, online ticket management, loyalty program, electrical outlets, Wi-Fi, comfortable and adjustable seats in each class, carefully selected refreshments and professional service. In 2019, the carrier transported 2.4 million passengers and achieved a turnover of 1.3 billion crowns.