About Leo Express
We bring you a modern concept of travelling across Central Europe.
Our first connection was sent on the route at the end of 2012. Today, we travel to more than 100 cities in 6 countries and our destination offer is still being expanded.
Comfortable travelling
For a normal journey you can use Economy class or the above-standard Business class. Furthermore, our Premium class offers adjustable chairs, a quiet section and premium refreshments for free.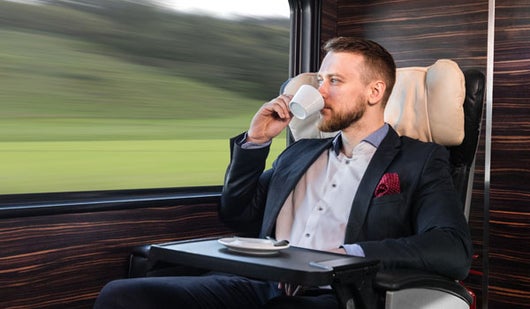 Modern means of transport
Find out about our comfortable trains and buses.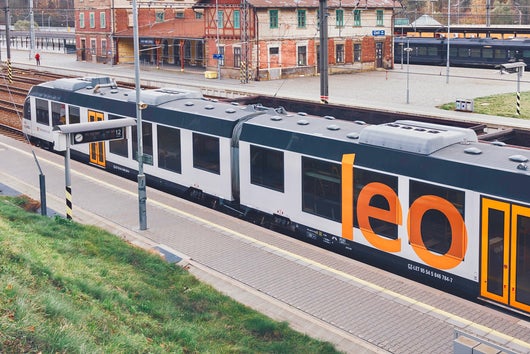 About Leo Express Management
Leoš Novotný, founder
Leoš Novotný Jr. graduated from the field of Economics and Finance at the University of Warwick. After graduation he worked abroad in the field of investment banking. After several years of working for banks, he founded an investment company called AAKON Capital focused on direct investments into private companies. He is also the co-founder of the car-sharing project SmileCar.
We believe that high-quality, responsible public transport is the basis for a company of the 21st century.
Leo Express Global a.s., with its registered office in Řehořova 908/4, 130 00 Praha 3 - Žižkov, ID No. 290 16 002, registered in the Commercial Register administrated by the Prague Municipal Court, Section B, File No. Rg. 15847.
Leo Express Global a.s. is the controlling entity of the concern, which includes controlled persons Leo Express s.r.o., Leo Express Maintenance s.r.o. and Leo Express Tenders s.r.o. This notice is published in accordance with the provisions of § 79 paragraph 3 of Act No. 90/2012 Coll., about commercial companies and cooperatives.
Log into the loyalty program Smile Club