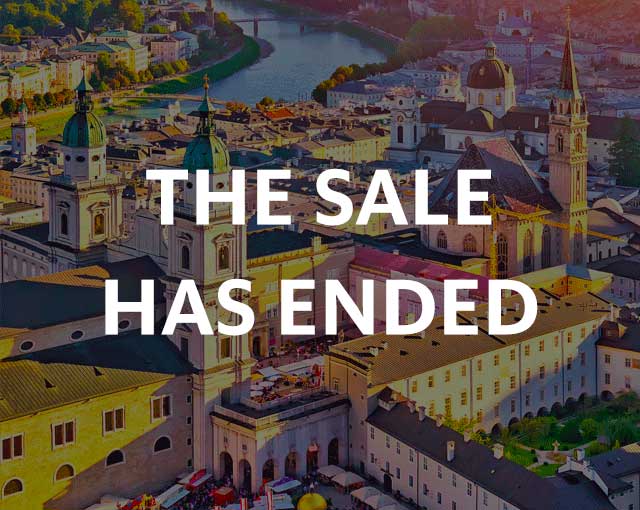 9/13/2018
On a trip with a 30% discount
We will have to wait a year again for summer holidays, but coming Indian summer is an ideal time for trips - the sun is not as hot as before and the amount of tourist has been decreasing. We bring you tips for four European cities to which you can plan an autumn trip with us and go there with a 30% discount on board of our buses using the "BABILETO" code. Learn more about the conditions of the event below.
Precious Dresden
On the banks of the River Elbe there is Dresden - a city full of gardens and parks, where you can combine shopping with a trip for the whole family. Start your trip through the unique Brühl terraces, the former part of the city walls, which is located above the left bank of the River Elbe between the Augustusbrücke and Carolabrücke bridges.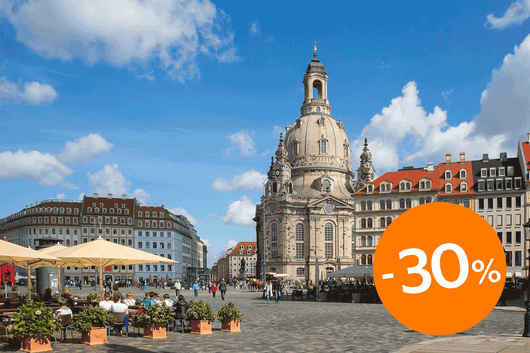 Charming Salzburg
The historic center is listed among the UNESCO World Heritage Sites, it is situated on both sides of the Salzach River and is one of the greenest cities in Europe. Above the city there is the largest preserved medieval castle complex Hohensalzburg. For over a hundred years, the ground cableway has been in operation, which takes you quickly and comfortably to the main entrance.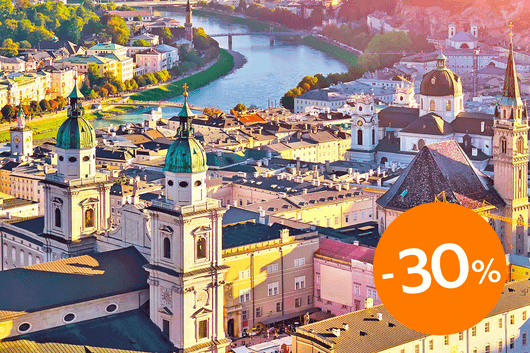 Linz full of contrasts
The largest port of Austria used to be a place of heavy and steel industry, but in recent decades it has turned into a cultural city where traditional historic sightsmingle with modern architecture. Linz is known for allegedly one of the oldest confectionery products in the world, the Linz cake. But his name is filled with lots of mysteries. Even in the oldest confectionery in Linz they do not know where it comes from.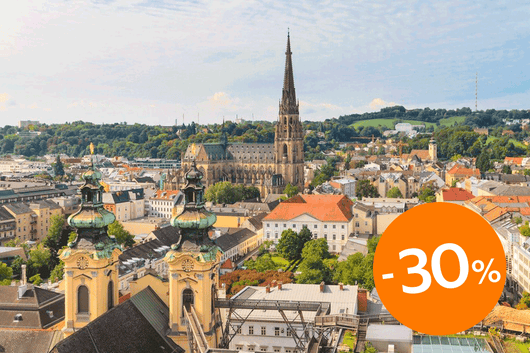 Fairytale Český Krumlov
The medieval streets, the picturesque shields of the burgher houses, the romantic corners and, in particular, the impressive castle overlooking the Vltava River, with a magnificent tower, make Krumlov an unforgettable place, which is proud to be a UNESCO World Heritage Site. The picturesque scenery of the town is illustrated by the silhouette of the Vltava river, which surrounds the old town and the castle island.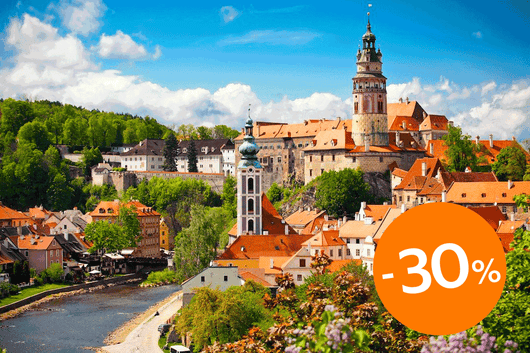 Conditions of the event
the event runs from 13 September to 16 September 2018 on weekdays rides from 17 September to 26 October 2018
a 30% discount from the tariff Adult in the Economy Class
to get the discount use the promo code BABILETO during order in the section "Cart", the final price will be automatically reduced
the discount is valid on bus lines LEB 97xx Salzburg and LEB 87xx Dresden