Refreshment
We offer fresh coffe and delicious and high quality meals.
We care about refreshments. We want to make your journey more pleasant and that's why you can choose from our wide range of products in each class. The Premium Class includes a free lunch menu in the ticket price.

We will be happy to bring refreshments to your place.
What to eat in train
Fresh specialties from appetizers and light salads to main courses
Gluten-free, vegetarian and vegan dishes
Free refreshment for passangers in Business and Premium Class
You can pay in cash in Czech crowns and euros, we also accept credit cards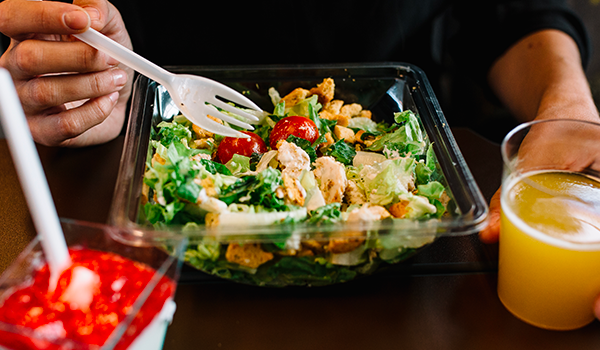 Economy Class
Order anything that you fancy from our menu. We have free water on selected connections for members of our Smile Club loyalty program.
Business Class
In Business Class, we will offer you one meal from a wide selection of snacks and two free soft drinks in the price of the ticket.
Travel duration
For Free
< 50 min.
1 non-alcoholic drink*
> 50 min.
1 meal from Business menu + 2 non-alcoholic drinks*/**
> 4 hrs.
+ 2 extra non-alcoholic beverages*/**
*UGO Smoothie and Not-Milk Vanilla are excluded 
** 2 non-alcoholic drinks can be exchanged for one Staropramen Lager, Carling Cider, UGO Smoothie, Not-Milk Vanilla or Winka Pálavka
Premium Class
There are always two of these four menus available on board, which are in a limited number  preferentially determined for the Premium Class. Refreshments are determined only for consumption on the train. The Premium  Lunch Menu is only available on connections departing from Prague, Bohumín or Staré Město after 11 am.
Travel duration
For Free
< 50 min.
1 non-alcoholic drink*
> 50 min.
1 meal from Premium menu (eventually 1 main meal + 1 sweet treat or  1 breakfast + 1 sweet treat or 1 light meal + 1 sweet treat)
+ unlimited consumption of non-alcoholic drinks* + two alcoholic beverages (alcoholic beverage can be substituted for  UGO Smoothie or  Not-Milk Vanilla)
> 4 hrs.
+ Extended by 1 meal from Business menu
*UGO Smoothie and Not-Milk Vanilla are excluded 
What to eat in buses
Free packed non-sparkling water for everyone
Coffee for reasonable prices
Free refreshment for travelers in Business class
Business packages with refreshments on connections without a steward
Refreshments can be bought on buses with the steward. If you travel in Business class, we also have refreshments on buses without stewards - you can find special packages with drinks and sweet and savory snacks.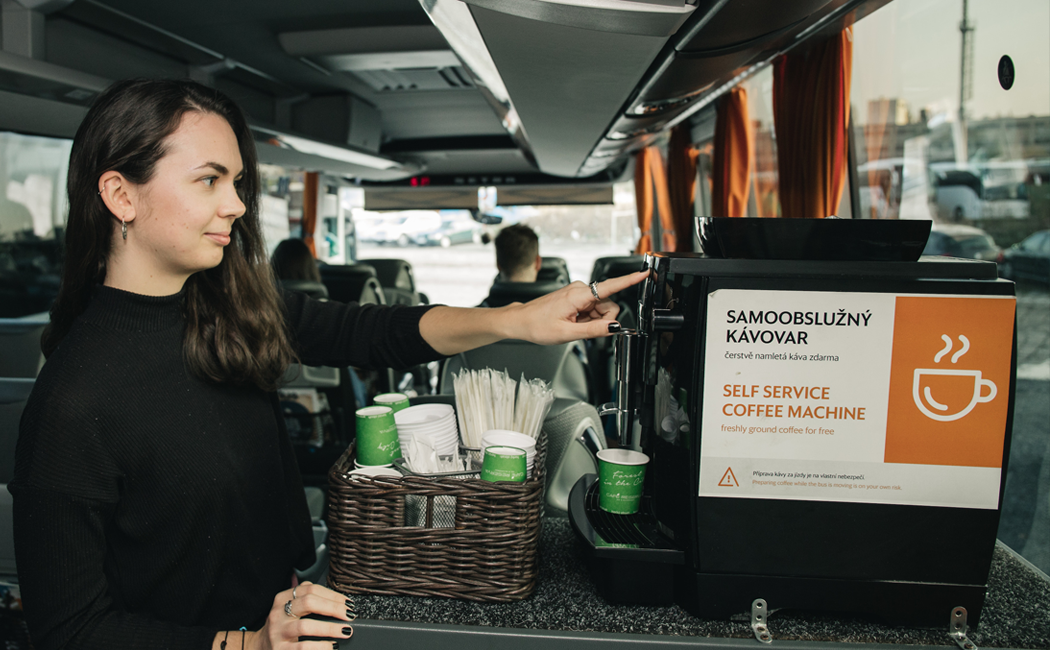 Pay for catering with leo credits
You can now purchase any menu item directly on board of our connections using your leo credits. Just choose what you want and memorise your four-digit PIN code. The amount you spend counts into your total spend, so you're one step closer to other benefits.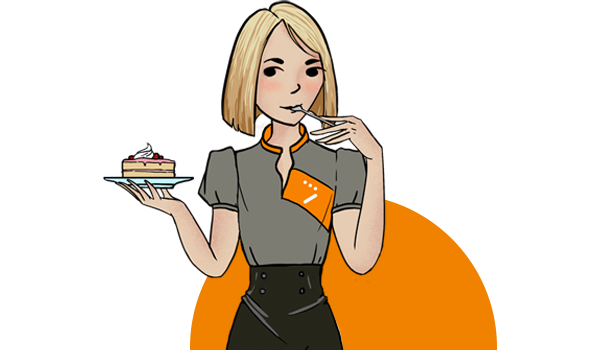 Pay cashless
You don't need to look for change in your pockets, you can pay without it. Pay cashless by card, mobile or even watch for tickets and refreshments.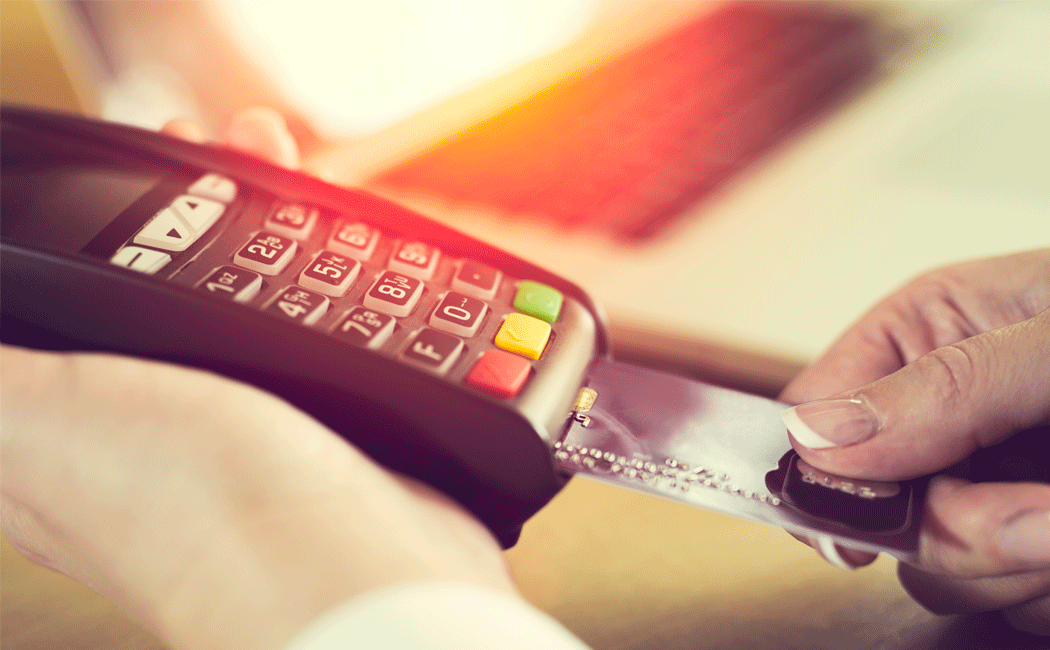 We believe that the concept of environmentally sustainable transport makes sense. That is why we have been involved in the Enough of Plastic Initiative. We introduce paper packaging, we offer an ecological KeepCup mug for reuse and a discount when using your own beverage cup.