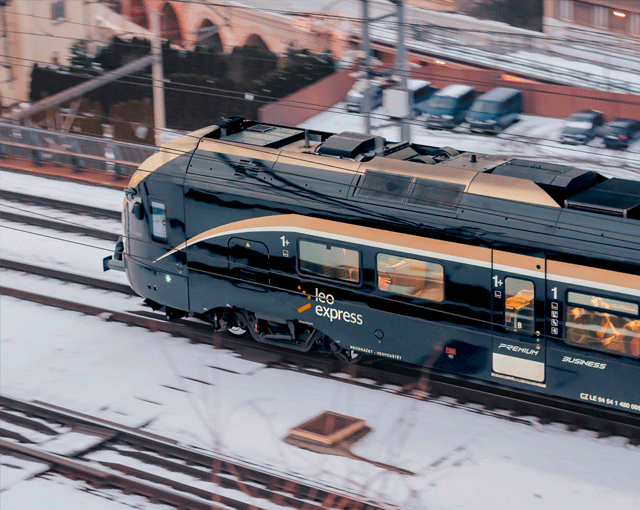 3/13/2019
At the Meeting, in the Office and in the Cab
Leo Express Contract Transport Director Jindřich Škripko participated in getting the contract in the Pardubice Region. What was it all about?
Jindřich Škripko
He has been interested in railways since his childhood, so it is not surprising that studied at the Transport Faculty at CTU. During his studies he began his career in Leo Express, where he literally got on the running train. He started his negotiation with the regions with great enthusiasm and fervour and he is extremely happy to achieve his first success.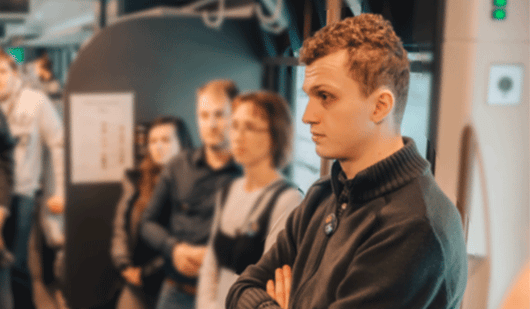 High Standard 
Negotiations on the provision of transport services are preceded by a fundamental question. On which route can we offer the greatest qualitative shift compared to the current status? Leo Express is always trying to bring something extra; not just the change of carrier A for carrier B. Huge success for Leo Express means a contract for the operation of trains within the basic transport services co-financed by regional budgets. Specifically, we are talking about two routes in the Pardubice Region: Ústí nad Orlicí – Mlýnický Dvůr and Dolní Lipka – Hanušovice. Leo Express trains will start to service these routes in December.
"Most regions are fortunately aware that public transport should not be a necessary evil for people who cannot travel any other way, but it must be attractive even for those who have a choice."
The Choice of a Region
"First of all, we focus on the region we know and where we know the needs of local people," Jindřich shows his strong pro-client orientation. "We provide passengers with a very high level of comfort in terms of modern trains and service levels. We offer low-floor air-conditioned carriages equipped with electrical sockets and Wi-Fi access as standard for regional transport." This, however, is not everything in listing the main benefits of Leo Express in transport. Another significant benefit is the fact that it also offers a direct connection from the Pardubice Region to the tourist attractive destination in Poland. Other carriers do not have engines approved both for the Czech Republic and Poland. In addition, Leo Express coaches will provide follow-up services to the popular mountain area of Králický Sněžník, the resort of Dolni Morava.
text: Renata Kučerová
You can find the article in the spring edition of Leo Express Magazine