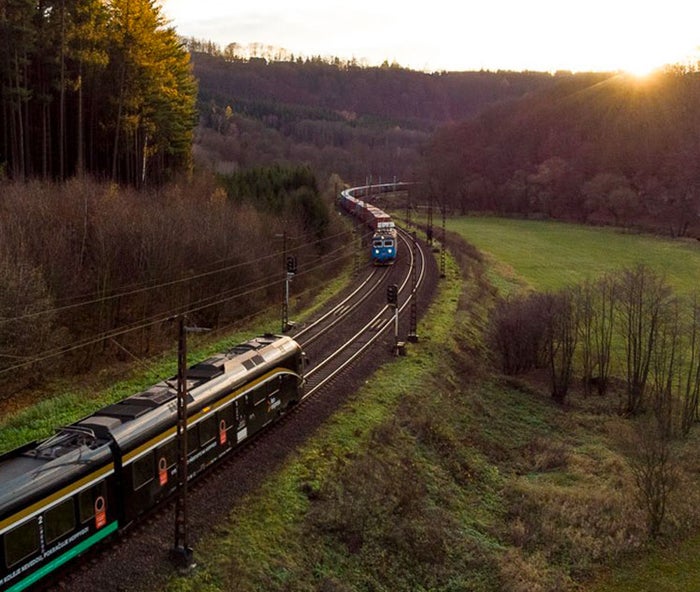 1/8/2019
At the Transformation of Rail Transport
Are you interested in the future of public transport? You don't like to waste time unnecessarily behind the wheel? Then you have much in common with Barbora Mičková, who takes care of public relations in Leo Express, negotiates the conditions of transport regulation with national and European institutions and represents the interests of new carriers in the European association ALLRAIL.
She studied law, marketing and media at Charles University in Prague, and studied at universities in Basel and Grenoble. The topic of transport, its further development and regulation poses a great challenge for her. "Currently, there is a shift in the super-regulated environment that rail transport is and I am happy to part of the process," says Barbora.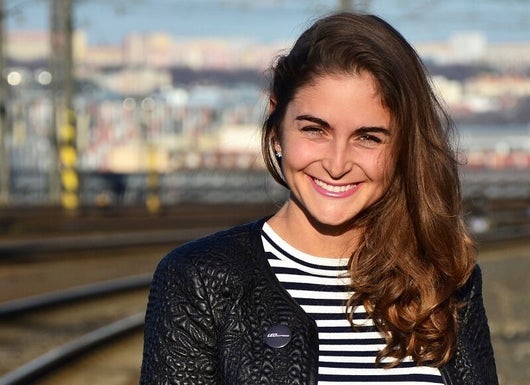 Digitalization of Transport and Mobility
In the past, it was important who owns the vehicle – whether a car or a train. "Nowadays, it is important to own the network interconnecting users and suppliers. Companies that are built to mediate and to provide travel services to passengers, are growing, whether they sell tickets or peer2peer carsharing like our HoppyGo," says Barbora. "Thesetrends are now fundamentally shaping the approach to passengers and the transport sector – including rail transport, which is otherwise very resistant to change." 
On the Way to a European Railway Market 
More and more, people prefer train travel to a car on long distance trips. Services such as WiFi, refreshments or electronic tickets are becoming common services. "As young players, we have introduced the utmost commitment, competitiveness and stress on efficiency," Barbora summarizes.  "In order to further develop our services and succeed, we have to actively join in all levels, whether the regional or European," explains Barbora. At the European level, LE took part in consultation on the so-called fourth railway package, a set of European standards to ensure the opening of the rail market. "It was a crucial period – European legislators were curious about our experience so far."
"There are two rules in rail transport: "That's how it has always been done." and "It's not possible." It motivates us to try and show it is possible."
83% of journeys in Europe are made by car, 9% by coaches and buses and only 8% by train. The railway should help busy roads and the environment and to serve as a transport backbone that other transport systems would join: bus and coach connections, cars or bikes and scooters in cities. People have been travelling across borders for many years but they do not use trains: most rail transport still takes place within individual countries; only about 6% of passengers travel by train across borders. Rail transport is organized independently in each country, and so navigating in the cross-border connections is sometimes only for"railway experts". One of the factors is a competition of transport companies. "On the routes where competition has entered, it clearly shows that competition has helped rail travel. Only in the Czech Republic there has been an increase of 40% of passenger-kilometres since competition started on the market," explains Barbora. 
The railways are now facing changes, also in connection with opening of the market and competition. Being in commercial operations Leo Express currently covers its expenses for its operation from its own resources. In December 2019, the most of the contracts for the operation on international, long-distance and regional transport, subsidized from the public budgets, will expire. The total is 14 billion CZK a year. The next step is to choose the operators for the national and regional routes – and LE wants to operate some of them. 
text: Renata Kučerová
The article is also available in the winter edition of the on-board magazine