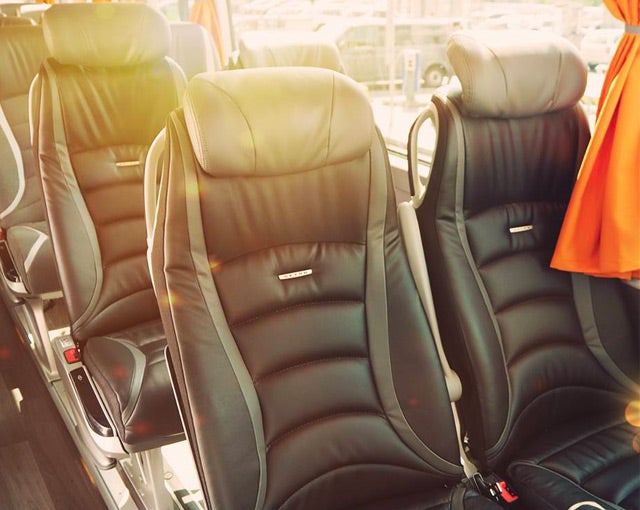 6/15/2018
To Munich with a brand new bus
We have introduced the new Setra 517 HD bus that takes you back to Prague and back to Munich from the beginning of June. It was the first to receive the graphic design representing the new identity of the company.
Higher travel comfort
A modern and comfortable bus with the Business class, which provides a truly royal foot space and is so comfortable that after trying it, you will no longer want to travel on the bus otherwise.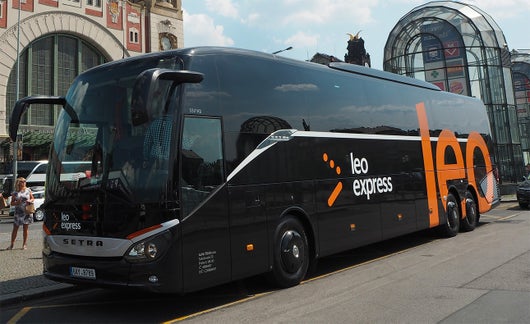 The new brand
Technological innovation, security, openness and sustainability are absolutely vital for us. We changed the font, we leave the gold color, replacing it with the warm orange and overall we plan to make the brand clearer and brighter.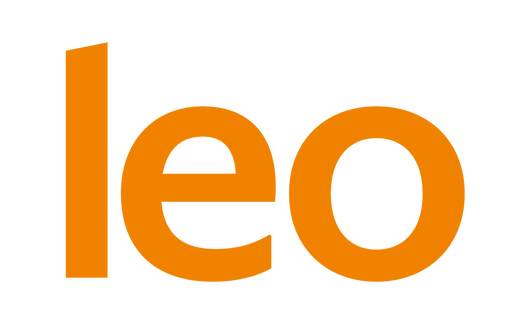 Reliable services
Standard equipment in the form of electrical socktes and WiFi connection is newly extended by USB sockets. Water and freshly ground coffee are also available on board for passengers. We will also be happy to transport your bike on board.