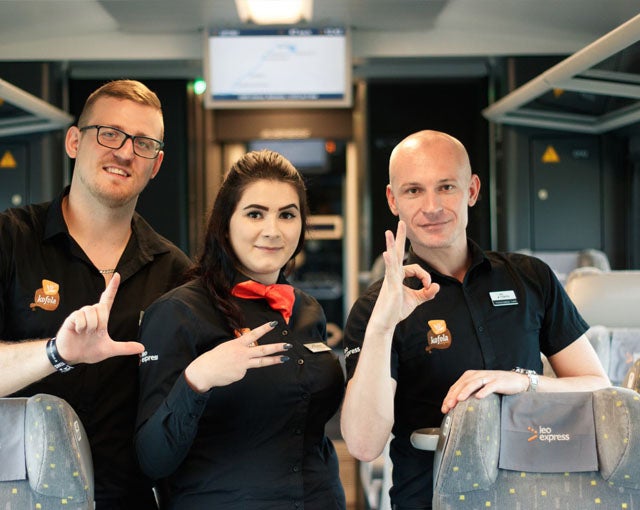 9/2/2019
Patience in the First Place
A steward's job is first and foremost communication with people. Although it is interesting and varied, it is also challenging. There are plenty of tense situations that train staff must face every day. Stewards in Leo Express are taught how to deal with them by Antonín Javorek and Michaela Müllerová.
Both of them are matadors – Antonín has been working in the company since 2012, Michaela since 2014. 
"I am currently working in the position of train crew manager and I am also training about ten Ukrainian coach stewards. Michaela is a steward instructor who provides training for stewards or practical training journeys. We are almost like one person – we constantly communicate and we complement each other," says Antonín Javorek.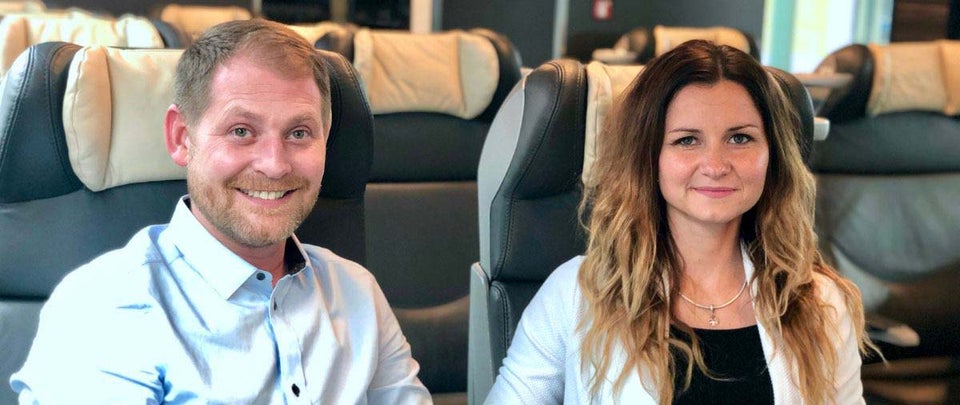 Both of them started as on-board staff  – Antonín Javorek is the longest-serving steward in the whole company. "When a person starts from the bottom up, it is a great advantage. Thanks to this, he has a perfect view of individual positions. We know exactly what stewards have to go through and we can perfectly fit into their roles. And believe me that their work is often not easy." As both colleagues agree, communication with people is the hardest part of the job.
The steward is the fi rst person who has to put up with a passenger's bad mood. However, our stewards are trained to manage exactly these situations, so they are ready for them.
Staying in the Picture
As well, Michaela and Antonín are not just instructors, but they still work as head stewards. There are many reasons for this. "First, we want to help on busy routes, and secondly, we do it purely to gain even more experience. We don't want to get out of the steward's work altogether and lose contact with reality. We still want to know what situations they face. Only then can we reliably train them." The most difficult to handle is a multi-member group of passengers.
Practical Training from Leaving School
When newcomers join the company, about ten are recruited. The training lasts for about two weeks and takes place in Bohumín. Candidates from Prague are housed in the city. Future stewards try hard to learn all the theory. This includes, in particular, knowledge of individual tariff s from the logistical point of view, how to approach passengers and communicate with them, knowledge of the beverages and menu, and of course the contractual terms of carriage. Then the candidates write a test, and if they pass, they undertake practical training journeys, where Antonín and Michaela train them. In addition, both instructors have first aid certificates, so they teach the stewards the basics of first aid.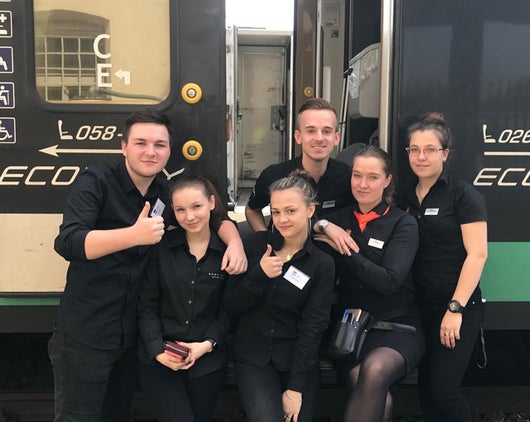 Leo Express also works with secondary schools focusing on tourism, from which future employees are recruited. "I have to say that this collaboration is very good for us. Students come to us during their studies and we mould them into our own image. When they come to us later as full-time stewards, they are basically fully prepared for work", concludes Antonín Javorek. 
text: Adam Mašek
full article can be found in the summer edition of Leo Express Magazine