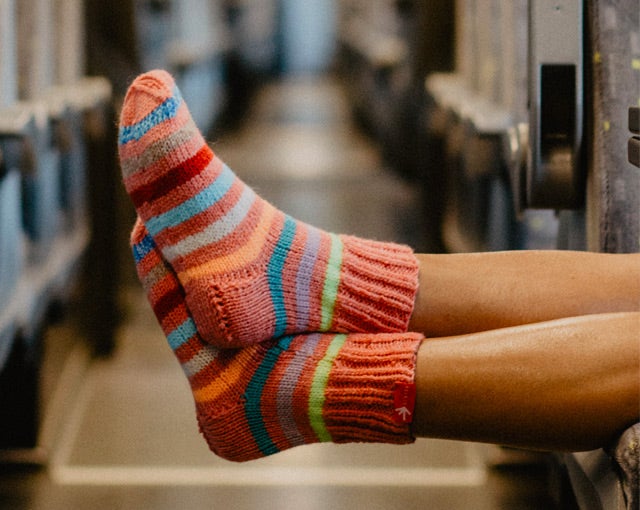 11/1/2018
Keep calm and stay warm
Summer is coming to an end and cold, rainy autumn is already here. Enjoy the greatest comfort and warm up in knitted socks.
The colourful joy
At Leo Express we want you to feel like at home in our train, so we have prepared a real specialty for you in the new on-board menu - Knitted Granny socks. One pair will cost you 12,5 € and the full amount goes to support the knitters themselves.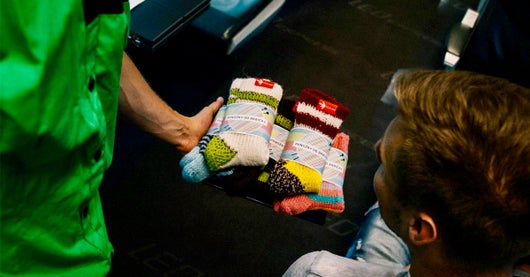 Original gift
Whether you have a long journey ahead and want to warm up or go to a birthday party and have no gift, you can count on them. Socks will create a smile on everyone's face, all the more when they are knit with love.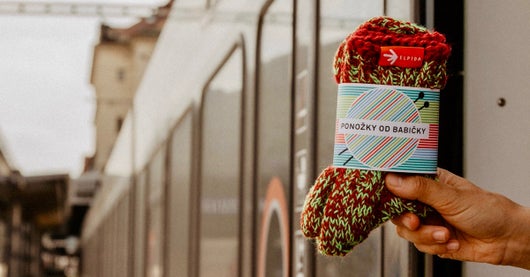 Knitted recycling
The socks are recyclable and eco-friendly - grandmothers knit them from wool, which is extracted from unneeded sweaters. Each pair of socks is unique and original, also different in color and style of knitting.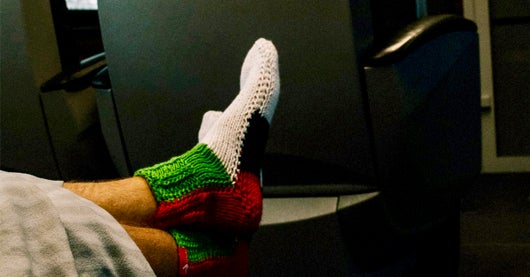 Granny Socks
The organization Elpida cooperates with more than 200 grandmothers from all over the Czech Republic. Each pair of socks has the name of their author on the label and you can find the stories of the knitters themselves on the web. The proceeds from the sale of socks go to ensure the running of the educational and cultural center Elpida.