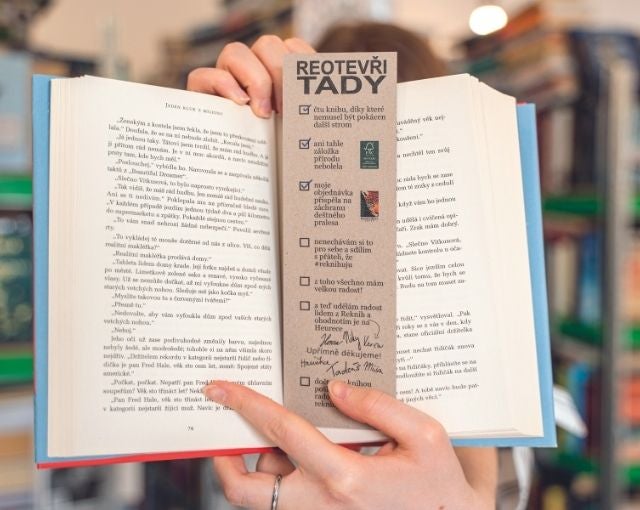 10/27/2021
The Miraculous 'Re' in the World of Books
To connect people interested in reading and environmental protection, Tadeáš Kula founded the first Czech sustainable bookshop. Over the two years of its existence, Reknihy (re-books) has given a second life to more than 25,000 books, paid one million crowns to re-readers and shown thousands that sustainable reading makes sense. Reknihy donate a part of their profi t to the Rainforest Trust.
Tadeáš Kula
Tadeáš is the Reknihy founder and CEO. He is one of the youngest business owners in the Czech Republic; a website creator, blockchain fan and keen traveller who struggles to make our planet sustainable. His project Reknihy offers people the opportunity to enter the circular economy and give their books a second chance. 
How many books have you read?
I would say higher hundreds, but my goodreads profile lists less than one hundred. I used to read much more when I was a child. Then I turned to self-help books which take longer to read than fiction. And then I realised that reading self-help literature will not make you better or more efficient. What you really need to do is do something.
So, you did... How did you think of founding the fi rst Czech sustainable bookshop?
There was a time when I took to minimalism, I owned nearly nothing. The only thing I could not bear to give up were my books, a lot of books. I was thinking whether I could break my emotional ties to my books, and I also wanted to see whether I could run a new service which would sell your books, unlike the facebook market, and give you more money, unlike a second-hand bookshop. Something modern and sustainable. So, I founded the online shop, I loaded my books, my father's books (with his permission) and started to sell.
Second-hand books are not a taboo and some people even buy them as Christmas presents.
What were the most important points in the history of Reknihy?
The crucial moment came with the entry of new investors. Reknihy was my first business, it had potential, but I had to deal with all  the challenges with no previous experience. After the investments, we started to grow by 40 % every month. One month ago, we began to need more space. Now we have new premises and we keep growing. Also, there was a moment when I realised that I do not need to do it all myself, that an efficient team is what I can eventually be most proud of. 
How can I become a sustainable reader?
When I want to read a book, the first thing I do is ask friends whether they have it. If not, I try the local library. If that fails, I try to buy it second-hand, and only then I go to a standard bookstore. That is the pyramid. And I also try to support it from the other side, so I send my books on – first I offer it to friends, then to the library, and then perhaps to Reknihy. I hope I am not ruining my business plan now (laugh).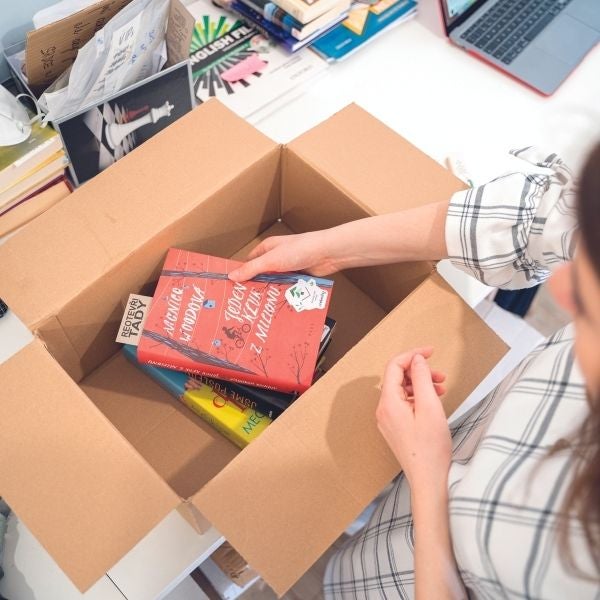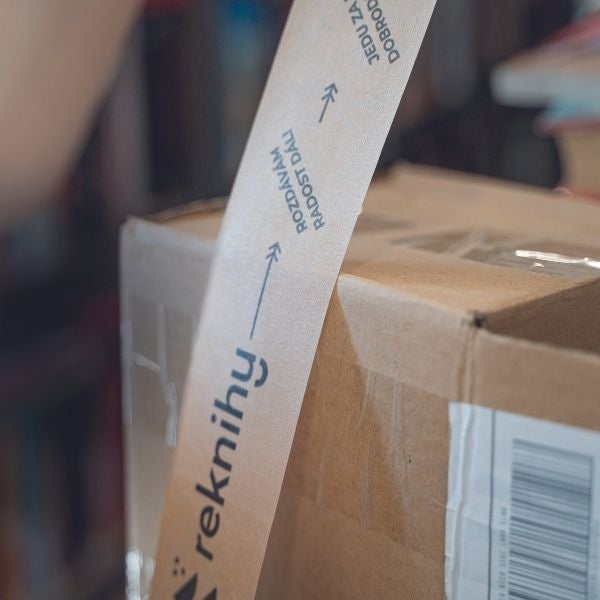 How many books do you have in stock?
Between 25 and 35 thousand. We had to move to another place recently to gain space, we could no longer manage, the books were literally falling on our heads!
What books sell best?
The best-selling category is clearly fiction, but we also sell a lot of textbooks. People generally look for new books, recently published, those that are discussed among the literary community. Fortunately, we usually have those books available rather quickly thanks to our most active readers.
What new projects do you plan within Reknihy?
We are about to launch a re-bookshop, ReKnihkupectví, which will bring us closer to our readers. I love going to bookshops, so we decided to open a sustainable one with a premium cafe. You will find it in Prague near the Metro B line station Anděl, exit Na Knížecí. We are looking forward to seeing you!
Log into the loyalty program Smile Club