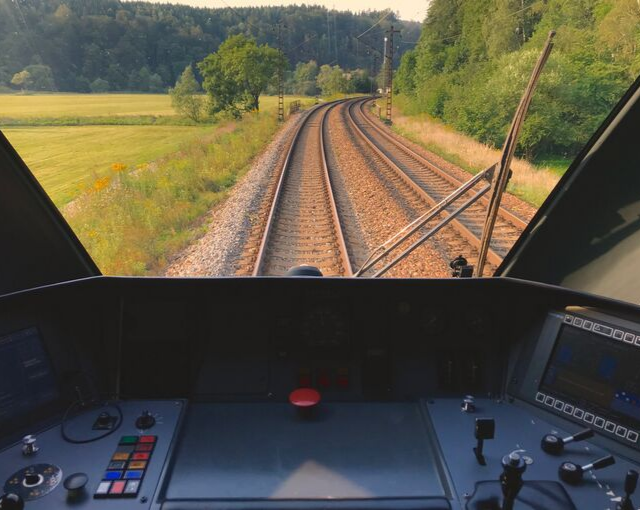 10/3/2019
Trains are my destiny
I had a meeting with Hana Pechačová, who works in Leo Express as an Operations Methodologist, right after her return from her summer holiday. Maybe that's why she was so full of energy, positive, and (I hope she forgives me) very talkative. "I was so happy this morning that I finally saw our trains again," Hana responds to the question of whether she has managed to get back into the swing of things after her rest in Greece. I think that this answer also confirms the fact that this lady really belongs on the railway.
She was one of the first people at the start of Leo Express. She was interviewed at the beginning of January 2012 and became a full-time employee as of March. Today she is the longest serving employee of the company. Because she had experience from the Rail Inspection, she was offered the position of Internal Auditor.
Somewhere I have a photo of all of us first employees. There were about 30 of us. Today, there are many, many more.
Hana Pechačová
We had to build everything from scratch. I was told that I would work on regulations, manuals and preparation of operations. Finally, I participated in all preparations for the approval of vehicles, assisted in the entire trial operation, prepared training materials and manuals for training stewards and train drivers. All of the materials for the unit were in German and we had to translate them into Czech with the help of our Swiss colleagues.

Change of role
Hana's work is very varied. She cannot explain her typical working day. "I am an Operations Methodologist, and that means a wide range of operational aspects. About a year ago, I agreed with the company management that I no longer want to work in daily operations. The reason was a change in my personal life. At the moment I am working on the long‑term goals of the company in the operational area. I'm not the type that can sit from nine to five in the office. I like changes, and I have also reassessed my priorities. I have a tendency to be a workaholic, but I discovered that it is not only about work. I have a boyfriend in Italy who, because of his workload, cannot come to the Czech Republic. So I go to him. From my experience over the years I know how much time my work takes me. The company believes in me. I meet the deadlines and they let me work from abroad again," she appreciates the mutual trust. 
She says travelling is her main hobby. "I fell in love with the Greek islands of Corfu and Thassos. I also love Italy. After all, that's why I have been learning these two languages. If I moved to the hot country for private reasons, I would love to stay with the company on a part‑time basis and be part of its further development. I can imagine working as a consultant or commuting to train our employees. Trains have been in my blood since I was a girl. I graduated from every possible transport school in the Czech Republic and I cannot imagine working in another field."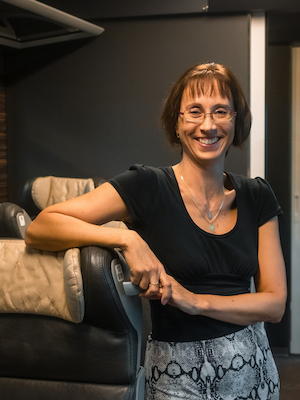 text: Martin Minha
you can find the whole article in the autumn issue of the Leo Express magazine