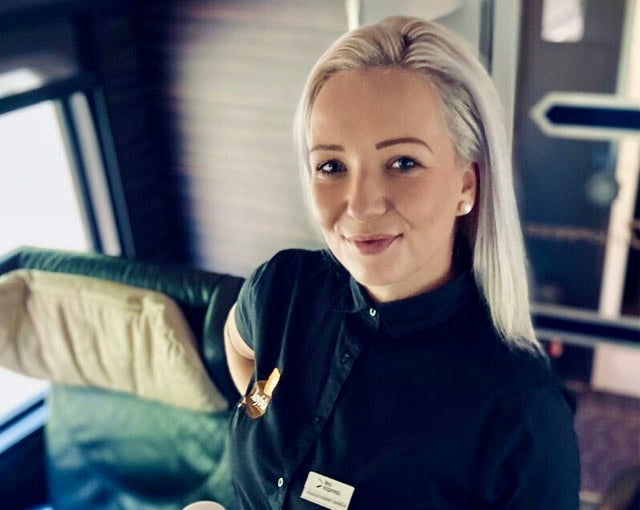 10/14/2020
Trains in my Blood
As a cabin manager, Daniela Hajtolová is responsible for the whole crew. As a child, she wanted to be a car mechanic, but a detour via gastronomy took her to the railways. Is that just a station on the way? Not at all. She aspires to become a train driver!
Some 18 months ago, Daniela Hajtolová successfully passed the crew training and gained a detailed insight into the workings of a train unit. She says that she has loved travelling by train ever since her childhood. When sitting on a train with her family, she could not wait for the conductor to punch her ticket. And no wonder. Trains are in her blood. "My family has always worked on the railways. My grandma has, my mom has, and now it is my turn," says Daniela proudly. She loves the diversity of tasks in her job. "Every day is different, although sometimes we have to deal with difficult situations. We work together as a team, everybody tries to make the atmosphere nice at work," she praises her colleagues and the company culture. She recognises regular passengers and she often serves celebrities. "I like to remember the actors Josef Laufer or Martin Dejdar. And recently I served Richard Krajčo, the singer," she says.

FROM CONFECTIONERY TO THE RAILWAYS
She developed her fondness of engines as a young child. Her father was a lorry driver and she loved to come along on distant journeys. "I loved it. I really wanted to become a car mechanic, but my parents talked me out of it, so I went to train as a confectioner." Gastronomy gave her the opportunity to travel and work abroad. She spent a year in Switzerland and then worked in Germany for four years. After she returned to Czechia, she looked for a job with only one condition: communication with people.
SOUND AMBITION
Daniela is simply not faint-hearted. Just as all stewards she had to pass a demanding two-week training course and learn all about the workings of the trains, the operations of railways, tariffs and transport terms and conditions. "It is all about individual aspirations. Besides career development, I draw my motivation from the passengers who are satisfied with my work philosophy and services," says the smiley stewardess. Her favourite route is a return trip from her native town of Bohumín to Prague.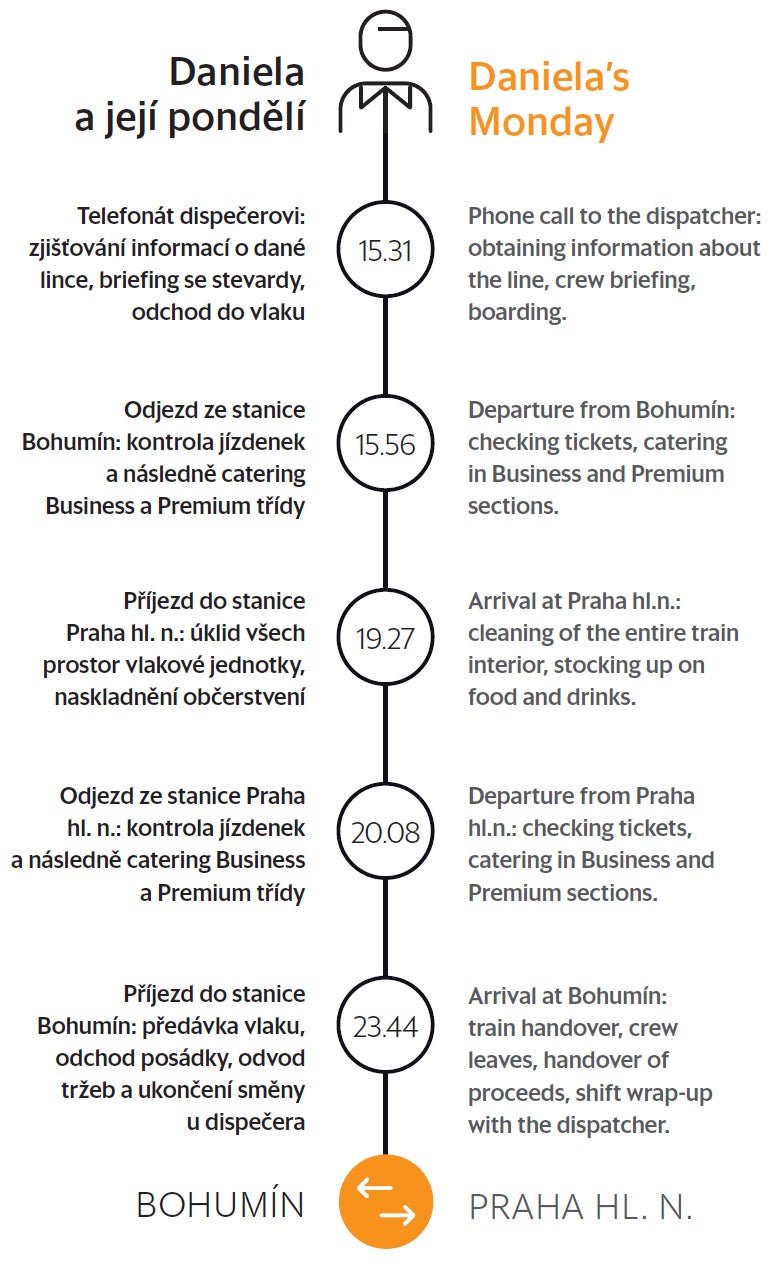 Text: Martin Minha
You can find the whole article in the autumn issue of the Leo Express magazine