1/6/2020
Travelling with Leo Express
Everything you need to know about how Leo Express was launched on Czech railways and roads, how it has changed since its beginnings, what is being prepared and what services it offers.
Leo Express was first launched in 2012. Since then, we have expanded our operations considerably. Our trains began to travel to Slovakia and Poland, and we won our first contract to operate regional train routes in Pardubice Region. We launched Leo Express coaches to Germany, Austria, Poland and the Ukraine, we set up a car-sharing service and started testing the concept of pick-up service from / to an address in several cities with our minibuses that we launched several regular routes with. In addition, we successfully operate the popular Berlin-Stuttgart train connection under the FlixTrain brand. 

We haven't been idle for the past seven years. But we prefer looking ahead to the future. We have been working hard for several years developing our new Sirius electric trains and this September the first unit arrived in the Czech Republic. We designed this train based on the experience of our passengers and employees together with the involvement of the Czech suppliers, design studios and our manufacturer. After getting the necessary permits in 2020, we will finally be on track with our new units. And one of our first goals is to connect Prague with Bratislava through Olomouc.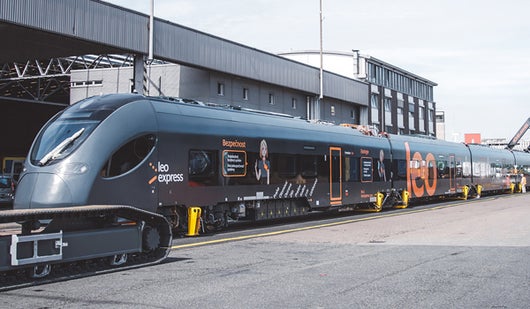 And then? While we currently operate a link between Prague and Krakow only at weekends,  the plan has always been a daily connection,  which we first tried out last summer. In our plans we have trains going to the Ukrainian border. We also continue to fight for new contracts to provide transport services within the Czech Republic and in other European countries.
You can find the whole article in the winter issue of the Leo Express magazine