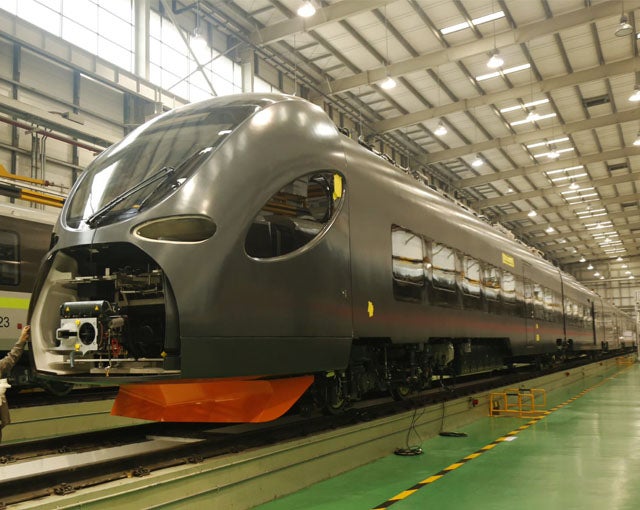 7/1/2019
We have revealed the new trains' design
We have revealed the design of our new electric units by the world's largest rolling stock manufacturer CRRC. Three trains will arrive from China to Europe on ship in the second half of this year and then they will be transported to the Czech Republic. The units will have original design which will be used exclusively by Leo Express. Several Czech design studios and many Czech and European contractors collaborated on the new design. After testing, the units are scheduled to be operated at domestic as well as international routes. It is an investment reaching over 5 billion CZK.
Several Czech design studios took part in this project, with almost 20 % of used components coming from domestic contractors. The Czech subcontractors have the opportunity to take part in the export of Czech products and services to foreign countries and there is a future possibility to work with a significant manufacturer of rolling stock.
Together with CRRC we developed a new type of electric unit, while the design and concept is owned by our company. It's based on our experience gained from more than a billion train-kilometres in Czech and international operation.
Peter Koehler, CEO Leo Express
The inner layout of the vehicle and individual elements were designed by the company accordingly to the needs of current passengers. The train will include a new model of kitchen, which will provide even more refreshments. The new train will also provide a lot of space for recycling bins.
Concept & Design
by Leo Express
The units have barrier-free entrance for parents with a stroller, for disabled passengers and for cyclists with bicycles. Space for luggage, skis and bicycles is a matter of course. Different needs of individual passengers are respected, and they will be able to travel in a special higher class or kids' section. Design of the trains is done in the colours of the company, so the rail will welcome more black trains.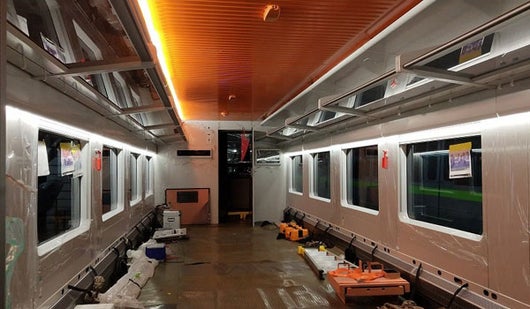 The companies have a contract for delivery of three units and an option for 30 more. The total value of the investments exceeds 5 billion CZK. The first three units are currently being finished in Chine. In the second half of the year, they will arrive to Europe by ship and they will undergo a certification at the testing circuit of VÚŽ in Velim. At first, the new trains will operate on domestic and international routes in the Czech Republic, Slovakia and Poland. Afterwards, we plan to expand our operation to other European countries.