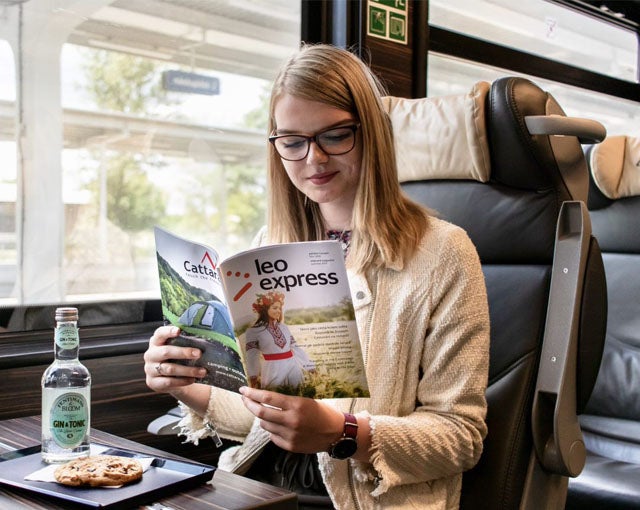 7/11/2019
With the magazine on the road
Together with the start of summer we have prepared a new edition of our onboard magazine for you. The summer months are inevitable connected to traveling to holidays and/or weekend trips and that is our focus in this edition. Behind the cover of the magazine you can find an interview with a fighter with life, who is now conquering some of the most inaccessible places on the planet. You can also read something about the change of traveling in the 21st century or how you can do your own version of a journey around the world.
Almost like a journey around the world
At the beginning of June we have introduced a new bus line connecting Košice and Lviv. It has opened a possibility for our passengers to do a circle trip around central and eastern Europe and over the course of a few days travel through Czechia, Poland, Ukraine and Slovakia, and all of that on the boards of our black trains and buses. In the magazine you can find out all about what you need to prepare for such trip, which food to try out and where you can pay with what. The journey around the world is waiting for you! Sort of.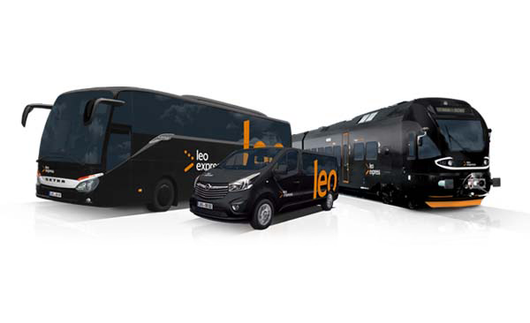 Discover the world!
Recently we are going faster and faster and we have added several new stops of our minibuses. In magazine you can read about what you can experience in the entertainment park Energylandia, from which airports you can book your flights without need to worry about how you're going to get there and about the weighty history of Auschwitz.
Not just a childlike dream
The largest amusement park ENERGYLANDIA in Zator, Poland is a guarantee of the best fun for the whole family! You will find 4 attraction areas in here - Bajkolandia, Family zone, Extreme zone and a water park with a 1800m2 swimming pool.
Memento of holocaust
Today, you will find a museum and memorial to the victims, the camp complex is a UNESCO World Heritage Site and has become a pilgrimage site visited by hundreds of thousands of people each year.
Airport Leipzig/Halle
The Leipzig Halle Airport with a modern and well arranged terminal is known for its broad offer of holiday destinations for reasonable prices - you can fly for example to the surroundings of the Mediterranean Sea.
How you can travel without wallet
You can also find out about how to make paying for stuff on the road easier. Nobody can be bothered with carrying wallets full of heavy and large coins of several different currencies. Cashless payments are popular in Czechia, but its no longer all about payment cards. New modern methods of payments are introduced every day and today you can pay with your phone, you can postpone your payment and you can travel around the globe with one global cashless wallet.