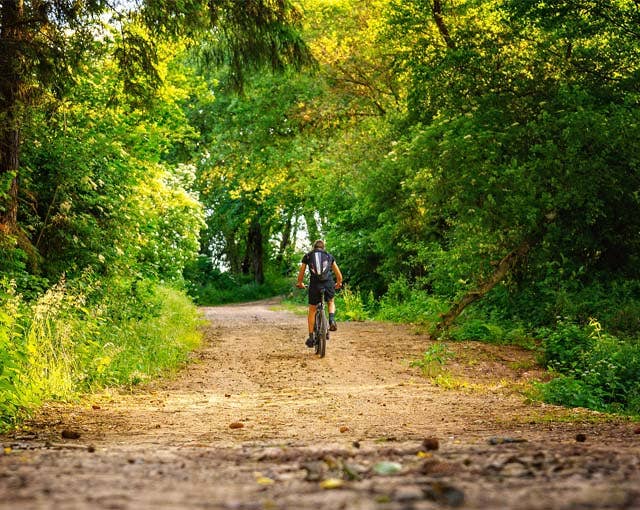 8/6/2019
Czech Republic on a bike
Summer is beginning to turn into its second half, but there is no need to despair. Good bike paths, as well as various bike parks can be found also in the Czech Republic. If you are one of those who appreciate active cycling holiday, this article is for you. For more tips go down, it will be a ride.
All the way round
One of the last sunny days need to be really enjoyed. Now there is a unique chance to go out with a group of friends or family for a long weekend and enjoy bike tours and get a lot of new experiences in nearby countries. We have pre-selected 3 destinations for you to make your choice easier. 
Tips for trips
Ostrava
Ostrava offers not only a lot of interesting architecture and industrial monuments, but also beautiful green panoramas. Enjoy a ride along one of several local rivers and discover the beauty of the city surroundings.
Olomouc
Olomouc is a popular place for cyclists. There are a lot of bicycle paths here, especially the 37-kilometer long Moravian Trail leading from Mohelnice to Olomouc.
Prague
You can also make a pleasant cycling trip around Prague. You have a choice of many routes and various interesting sights to see. Go to the Divoká Šárka or Stromovka park and experience Prague a little differently.
By train with a bike
Travel with your one-wheeled darlings by our comfortable trains, which are low-floor and allow easier handling when boarding and getting off. You can make your trip even more pleasant by tasting some healthy meals from our on-board menu.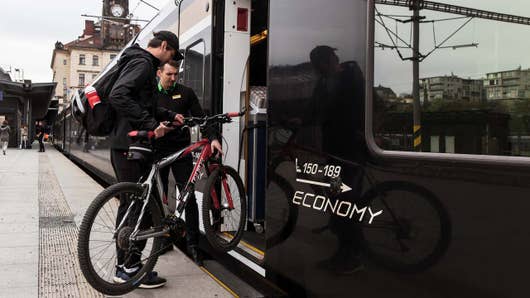 Log into the loyalty program Smile Club