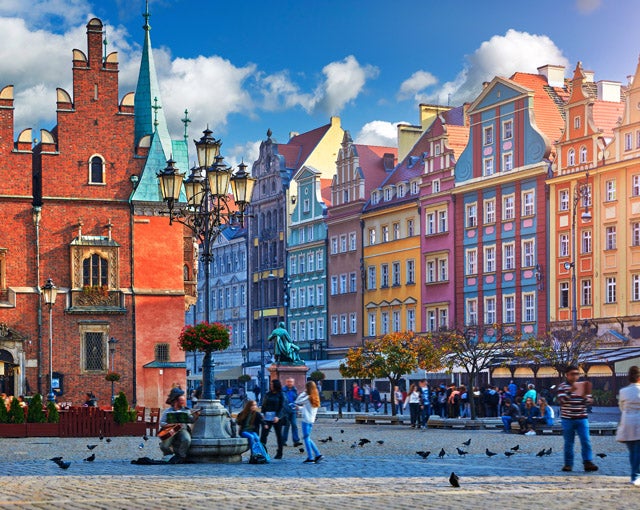 12/19/2019
Dwarves without Snow White
Just like Paris has its Eiffel Tower, Wroclaw has little bronze dwarves. They laugh, drink, guard shops, snack, absail lamps and tourists hunt for them. Let's see how many you can count? Discover the city of bridges, towers, history and goodies.
The fourth largest metropolis of Poland is situated on ten islands, which are connected by more than a hundred bridges. A city decorated mostly in the Baroque style can be described as Miss City, although it's not exactly the youngest. It lives at its own pace on the meander of the rivers Odra and Olava and remains close to Czech compatriots. In ancient times it belonged to the Czech lands and it owes its name to Prince Vratislav I. The Czech lion in the coat of arms of the town will surprise many.
A Meeting Place of Greats
Wroclaw, close to our borders, attracts many to the famous Christmas markets during the Advent period. Escape to soak up the unique atmosphere. Leave the car at home and go by train. You do not have to worry about parking and moreover. Festive punch, mulled wine, grog or mead are asking for a tasting. As well as regional specialties, fresh fried trout, potato pancakes, sheep's cheese served in several ways, bigos, roasted sausages, pasties or the typical zapienkanki.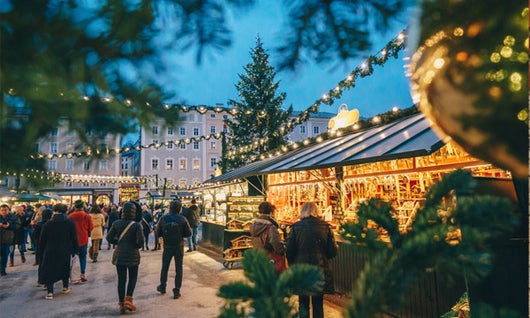 Krasnale, everywhere you look
The dwarves entertain locals and tourists alike, and the Go Wrocław Krasnale (free download on Google Play) helps you find each one. They are everywhere and each one is different. Just choose the one you like and follow the correct directions. Although they primarily serve as a good looking attraction, they symbolize disagreement with the regime.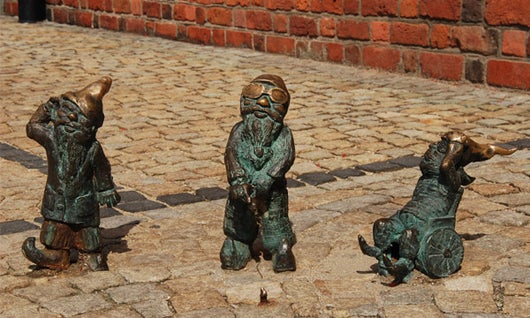 text: Lenka Zelnitiusová
you can find the whole article in the winter issue of the Leo Express magazine
Log into the loyalty program Smile Club