7/22/2019
Fairytale trip to Salzburg
The city, also called the Stage of the World, is not only the birthplace of Mozart, but also an ideal holiday destination. Would you like picturesque baroque buildings, magnificent churches, majestic forts, idyllic lakes or a concert in the Marble Hall, which is one of the most beautiful in Europe? Salzburg offers everything mentioned, and much more.
Don't miss
The historic city center will blow your mind. During the evening walk you get to enjoy its unique atmosphere undisturbed. Be sure to visit not only Mozart's birthplace, but also the Mirabell Castle with its gardens, next to which a local popular market called the Schranne takes place every Thursday.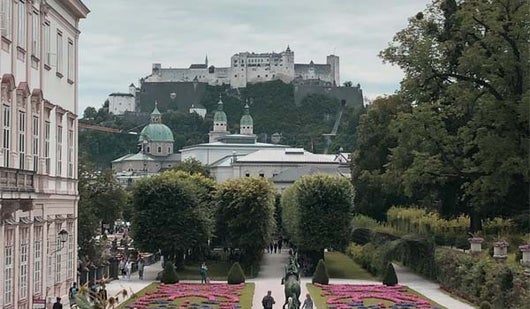 Breathtaking view
The iconic fortress Hohensalzburg can be reached by foot or by cable car. The first option will cost you a little effort and maybe a few drops of sweat. The cable car is more comfortable and faster, but you can reach into your wallet for a few euros. However, believe that the view from the fortress tower is definitely worth it.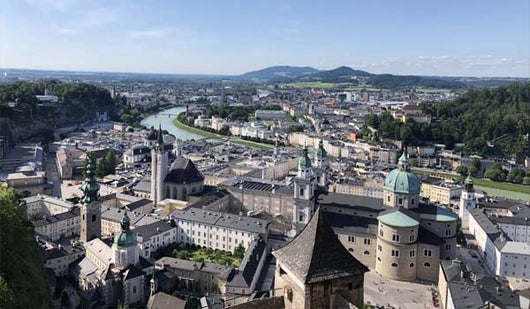 Discover the city your way
Ride a bike
If you thought there was a lot of cyclists and bikes in Copenhagen, then you haven't visited Salzburg yet. Take your bike or borrow it. The city is full of cycle paths. Set out to explore the city on your own or join a guided bike tour.
On foot
The easiest way is to simply stroll through the city on foot. You can walk for example to Mönchsberg, from where you can see the whole city, or visit the Museum of Modern Art. Passionate runners, pack sneakers! Running along the river is unforgettable.
Alternatives
Have you had enough of exercise? Choose a rickshaw or a team of horses. On the river cruise you get a slightly different view of Mozart's city. If you are not satisfied with the view from the fortress, you like adrenaline and are interested in seeing the city from the air, paragliding is here for you.
How to get there?
Only by our comfortable buses, in which you can travel as fast as the water in the Salzach River. Every day, direct connections depart from Prague twice a day. Buses stop also in Český Krumlov and Linz, which are other cities worth visiting. Take advantage of the Business Class with extra space and free refreshments. We will look forward to a common journey!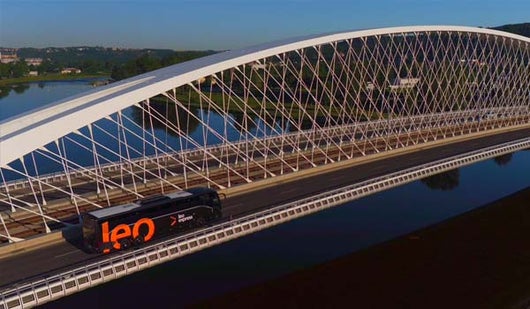 Log into the loyalty program Smile Club