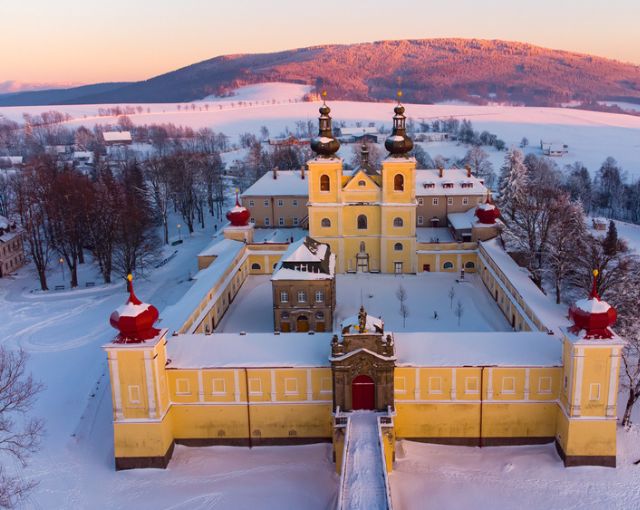 1/9/2023
From the Basement to the Sky
Architectural jewels, European records, and extraordinary curiosities. Several rail-way stations on the line through the eastern corner of the Pardubice region are worth getting off. Join us on a train trip to the charming Orlické Hory foothill area.
Railway history
The railway artery from Prague to Olomouc was built in the mid-19th century. The trains carried people and goods from one place to another, offering ample opportunities for development to towns en route. This was the case of Ústí nad Orlicí. Its centre still boasts one of the oldest and most picturesque railway stations in Czechia. It was built in the Empire Style with an Art-Deco waiting hall, and is now protected as a national monument.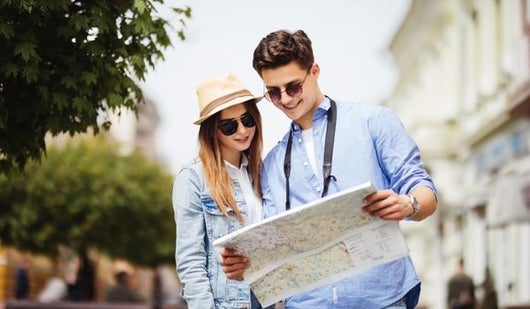 Stellar intruder
After you have admired the station building, be sure to visit the Henrych Villa, the former residence of the local factory owner's family. The Henrychs were involved in textiles in the 19th century and had over 2,500 employees in their heyday. Their villa now hosts the Municipal Museum.
Do not miss the Peace Square with the 1739 Marian Column in the middle. The history of the square reaches back to the 13th century, when it was lined with wooden houses. The town had a rare experience in 1963 when the neighbourhood of Kerhartice was hit by a 1280 g meteorite. It is now on display in the National Museum, Prague.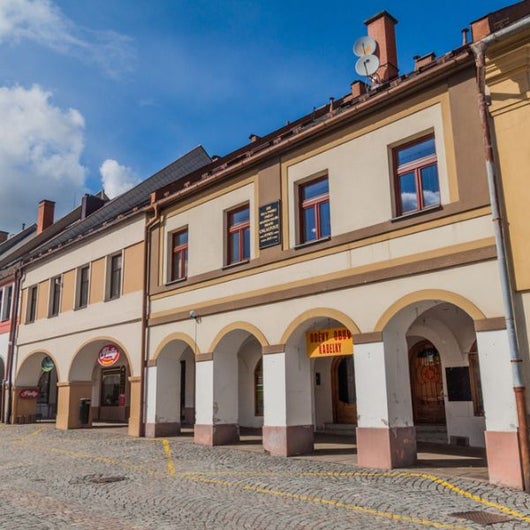 🛠️ Secret cellar
Letohrad was established in 1950 when the town of Kyšperk merged with three smaller villages. The modest town in Orlické Hory foothills offers a range of tourist highlights. Most visitors intend to see the biggest museum of handcraft in the Czech Republic located in the huge baroque building of the former granary in the New Homestead. The museum presents 89 crafts, including well-known skills, such as carpentry or woodcarving, as well as lesser-known crafts, such as metal spinning. You can also see a century old school classroom, a set of retro exhibits and two historical dentist's offices featuring one of the fi rst foot-powered dental drills. Located on the bank of a lake on the eastern edge of the town, in the middle of nature, the medieval Orlice Fort dates as far back as the 13th century.
Adrenalin on every step
The panorama of the Orlické Hory mountain range is the most charming when covered with snow. Whether you fancy cross-country skiing, downhill or snowboarding, there will be no time for boredom in Dolní Morava with over 10 km of downhill slopes of all levels, night skiing, a ski-cross track and a snowpark. If you want to put your ski away for a moment, you can try the Sky Walk. At the altitude of 1116 m, the path will take you for a 710-m walk high above the ground.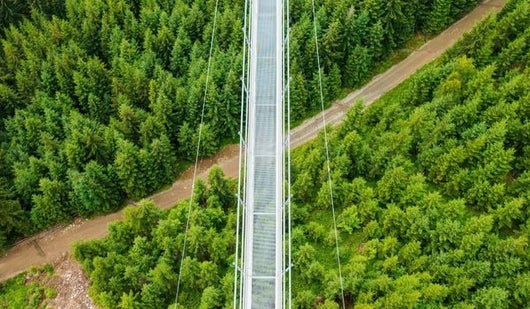 Text: Lucie Bezoušková
Foto: Shutterstock.com, Wikimedia Commons
The whole article it to be found in magazine of Leo Express.
Log into the loyalty program Smile Club