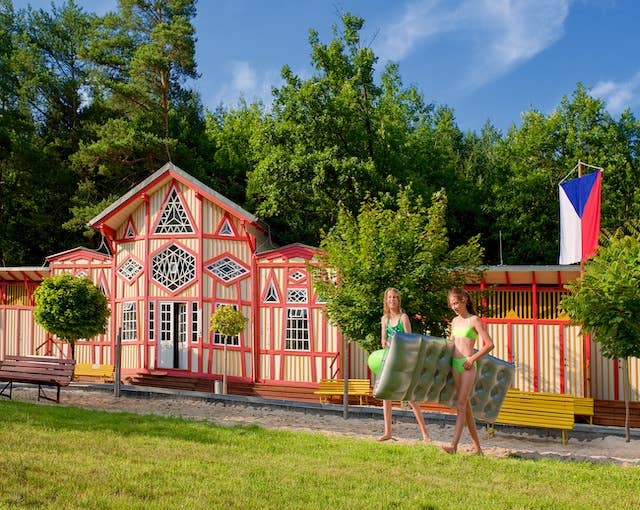 7/27/2022
Live your Capricious Summer
Indoor swimming pools are fi ne but they cannot compare to the unique atmosphere of outdoor bathing. If you agree, you might appreciate the following tips for lidos and bathing facilities which would win even the hearts of the characters in Vančura's novel.
Like 100 years ago
To prevent confusion - there is no point in looking for the famous Krok's river baths from the film. The wooden structure was raised only for the purposes of the making of the fi lm at the confl uence of the River Lužnice and the Bechyně Stream in Veselí nad Lužnicí. There are no remains of it nowadays. But do not despair. You can wear your retro striped bathing suit in other places, such as the swimming site in Senohraby, Central Bohemia, at the confluence of the rivers Mnichovka and Sázava. Time seems to have come to a halt there a century ago. The bathing pier, the wooden changing huts, the ferry with the ferryman's cottage – that is just a part of this stylish bathing site.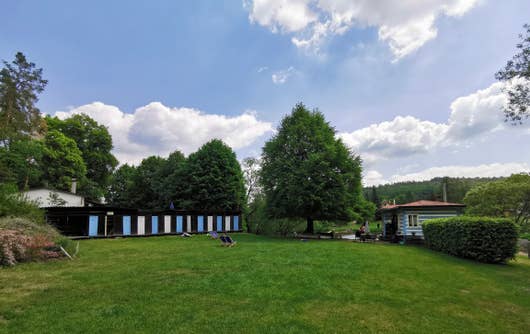 Nostalgic bathing
The next tip is the picturesque art-deco lido in Mšeno, Central Bohemia. Located in the charming Kokořín area, the site is still run as the municipal bathing facility. You can enjoy not only its interwar atmosphere, but also a 50-m swimming pool and tower fountains. The location is also popular among film-makers and advertisement designers. It appeared, for instance, in Saša Gedeon's The Indian Summer.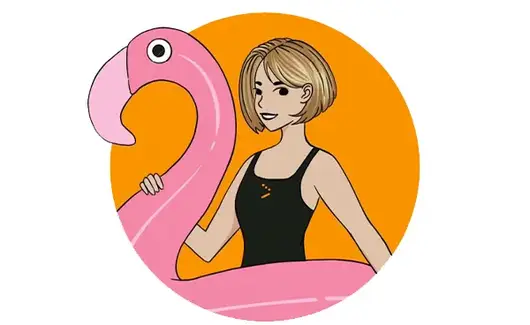 Text: Petr Manuel Ulrych
Celý článek najdete v letním vydání magazínu Leo Express.
Log into the loyalty program Smile Club