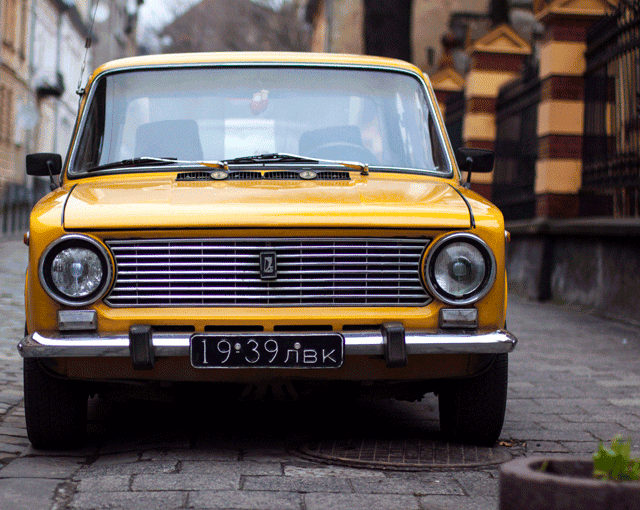 4/1/2019
Move your boundaries
A monumental historic city in the heart of Europe will be enchant you with its Eastern mystery. Discover Lviv from unconventional perspectives - maybe it will open up completely new horizons for you.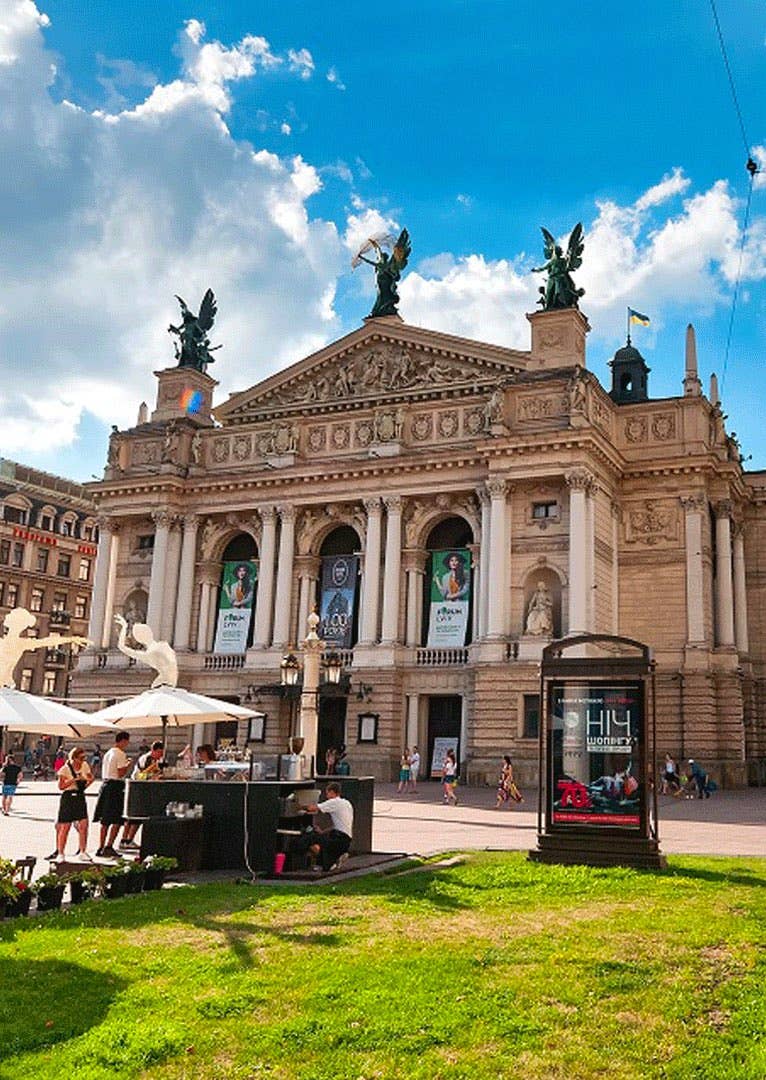 The night in the opera
When you hear a live band on the Liberty Avenue, you make sure you are heading to the National Opera and Ballet National Theater. Great street performers often perform in front of the city's epicenter. Let yourself be tempted by the Statue of Fame on top of the building, wielding a golden palm branch symbolizing victory, and boldly step inside. You will be impressed by the palace of magnificent Renaissance and Baroque architecture, inaugurated in 1900. Walk through the mirror foyer, along the elegant staircase, and you probably won't know where to look first - whether painted arched ceilings, richly decorated walls, ancient balconies, or an impressive curtain from painter Henryk Siemiradzki. You can view the interior during a city walk, but for a perfect experience and perception of the art of more senses, go to the gala and visit opera or ballet performances. Successful productions include, for example, Mozart's Don Giovanni or Tchaikovsky's Swan Lake. In March, we recommend the premiere of a romantic opera about the mythical knight Lohengrin by Richard Wagner. Visitors appreciate the excellent acoustics and friendly theater staff. The big bonus is very favorable prices even for the best places in the auditorium. All you need is a timely online ticket reservation that you print and take with you. The impression of a night-lit building with a nearby shining fountain is just magical. Many people agree that the Lviv National Opera is one of Europe's most beautiful theaters.
Film emotions
Do you think you are brave? Do you enjoy horror movies and enjoy adrenaline in your veins? In that case, the door of the haunted Insomnia House - The Haunted House - is open to you. It is quite rightly called the most frightening place in the city. Either you will not be able to sleep until you look into it, or you will not simply sleep after it. Anyway, it's a challenge! You will feel like the main character of scary movies. Surprising moments will be provided by experienced actors accompanied by the craziest sounds and effects. First you choose whether you want to worry in two persons or freak in the team. Then choose from four shows, according to the scale of fear. The mildest  escape game Insidious has 50% and lasts for one hour. This is followed by a shorter but rougher Survival with a 100 % of terror. You must be of age for the Exclusive show with 200% fear. And in the Extreme show for 21+ that lasts maximum one hour, you will be subjected to a completely unlimited level of fear. Did you select from the nightmares menu? So we keep our fingers crossed! Some say that walking through a haunted labyrinth is a piece of a cake, others have given up in horror. It is a kind of entertainment that is better than classic escape games. The reality is really real, it awakens the deepest emotions and instincts in you and in the finals you can feel like a real hero. Because what's more than to save yourself. The scenarios change every half year and the house of horror also offers various discounts. On a birthday day, you and your group have free entry and an unforgettable experience.

Beer tasting for gourmets
Most Czechs believe that they are beer experts and that they nothing beats the classic beer from Pilsen. However, the legendary brewery Lvivarnya definitely puts the level high. Delicious brew has been cooked here for over 300 years, longer than the famous Guinness. And if you ask locals in Lviv what beer is best, the choice is clear. You can see this by visiting the amazing Beer Cultural Experience Center. As the name suggests, a peek under the lid of the brewing industry awaits you in a unique museum that stands out for its sophisticated design. You will learn all about beer production and its history, dating back to ancient Egypt. The Lviv beer, which was sent daily by air to the Moscow Kremlin, is of particular interest. In the reconstructed cellars you will see the time-lapse of beer taps, glasses, advertising posters,… The museum is interactive, so you can touch a lot of things, for example, the types of barley from which malt is produced. Finally, there is a pleasant tasting with four types of beer in a special rack - from light lager to unfiltered to the darkest. You will enjoy them in a very original modern inn, where you can also enjoy snacks such as cheese, smoked meats and crackers. We cannot imagine a better gift for a beer lover than a gift pack of beers from a local souvenir shop.
Fairytale rest
If you want to enjoy fresh air in spring, we have a tip for you. A mere half-hour walk from the center there is the largest and oldest park in Lviv - an ideal place to get new energy away from the city. You enter the Stryisky Park under the Corinthian Arch and find yourself in the greenery of around 260 species of rare plants. You can have a picnic on well-groomed lawns, jog or cycle. There are several university buildings, a greenhouse with tropical plants from the end of the 19th century, castle ruins, a playground with a train, a Suputnyk café and restaurant. Divine calm in the shade of the giant old trees forming small forests is illustrated by the chattering birds and the quietly floatingducks and swans on the pond. The big attraction are the squirrels, waiting impatiently for something to eat. Feel free to feed them from your hand! Therefore, do not forget some nuts for these curious creatures.

How to enjoy the city
Don't know where to go in Lviv? Visit the website of our partner Lviv.Travel. Here you will find not only the TOP list of historical monuments and places to relax, but also an overview of all current events, tips on where to eat and many other useful information!
You can find the text in the spring edition of the Leo Express magazine
Text: Renata Kučerová
Log into the loyalty program Smile Club