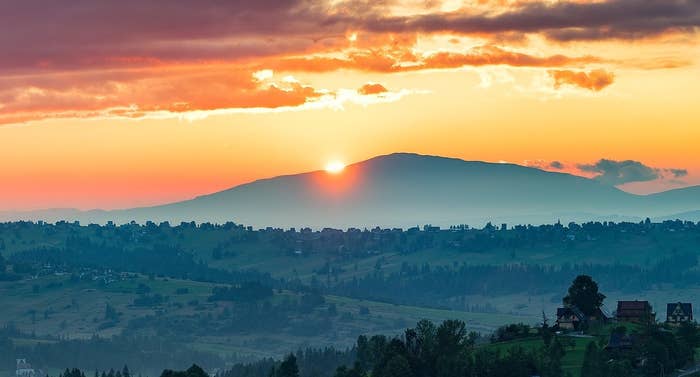 6/22/2018
To the East from Mukachevo
Do you want to enjoy an exotic holiday this year, but without the ubiquitous crowds of tourists and for reasonable money? Then drop your prejudices and go to a little forgotten region - to the Transcarpathian region of Ukraine, also known as the Carpathian Ruthenia.
Your trip can start in Uzhhorod or Mukachevo which are the largest cities of the area - we will bring you there twice a day. These cities are definitely worth a visit and a list of activities and attractions could be published as a separate article. The true "exotics", however, begins eastwards from Mukachevo, where the first peaks of the Ukrainian Carpathians rise - the only Ukrainian mountain range that is famous for its untouched nature with typical mountain meadows.
Зачарований край
Another stop after our bus departs from the Mukachevo bus station is Sil'tse, from where it is only a short drive to Irshava. There you will find a narrow gauge railway station. Go to a smaller national park with the poetic name of the Enchanted Region.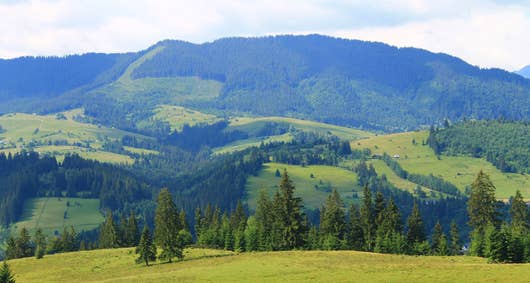 After next 45 minutes we arrive at Khust, the third largest city of the area, which for a while was also its capital. You will find here, in addition to churches and synagogues, the ruins of the castle and the market. From Khust you can also get local transport to the mountains and Sinavir National Park. Here is the village Koločava, which became famous in a novel Nikola Šuhaj the robber from a Czech writer Ivan Olbracht.
Our bus begins to rise upstream of the Tisa River to the town of Tiachiv, situated on the Ukrainian-Romanian border. You would not be looking for a border crossing here in vain. We'll get to that for another half hour, when we stop at Solotvina, Slatinske Dole. This city has two main attractions. There is a border crossing to Sighet Marmaţiei in Romania, which lies just behind the river, but mainly you can relax here in Solotinski salt lakes. It was created by pumping water from the local salt mines, and because of their high salinity they are referred to as the Dead Sea of Ukraine. Local salt water and mud have similar effects.  The adventurous ones can also visit former mines - but not quite officially! :)
We head east to Velykyi Bychkiv.  A short distance behind it, the road and also the Tisa River go north to Rakhiv, passing through the Carpathian Biosphere Reserve. In Rakhiv our ride ends, but your trip can continue to reach the highest mountain of Ukraine - Hoverla at an altitude of 2061 m. Did you know that Rakhiv is our most eastern stop?
How to get there?
Buses leave to Rakhiv from Košice, where they follow-up to our night train from Prague. In the opposite direction, we depart from Rakhiv in the evening with the arrival in Košice early in the morning of the second day, where you can again transfer to the train to Prague. In July and August we go to Rakhiv every day! 
The busses will be accompanied by our steward, who will offer you free hot drinks and water. You can also take advantage of the Business Class services.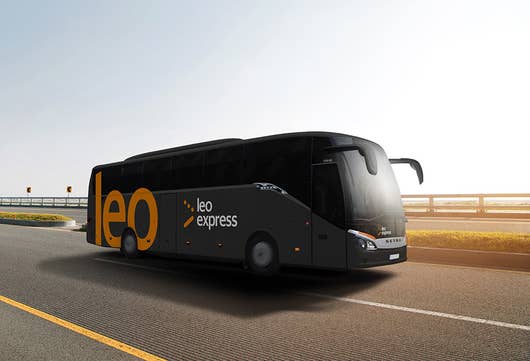 Log into the loyalty program Smile Club