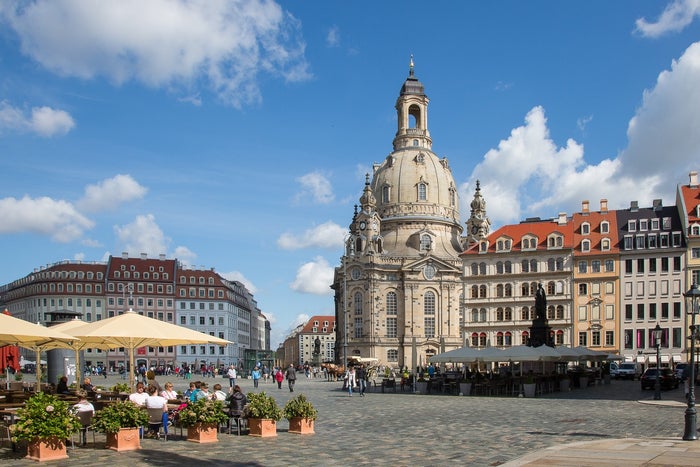 3/28/2018
Dresden - a gem that rose from the wreckage
Dresden is situated near the Czech-German border. This city was almost razed to the ground during the Second World War and was then restored. It is a well-known destination close to the Czech Republic, which represents the perfect jewel for all tourists. Everyone will enjoy themselves there.
The most interesting monument in Dresden is the Frauenkirche church, which was almost completely rebuilt after the war. It was consecrated in 2005 and today it has one of the largest cupola to the north of the Alps. If you are a true architect, follow in the footsteps of the famous architect Pöppelmann. He built a well-known system of baroque buildings, Zwinger, in which the collections of the museum are exhibited today. The August Bridge is also worth a visit. This bridge was inspired by the Charles Bridge in Prague. Musical enthusiasts will appreciate another architectural gem. The Semperoper, which is the opera scene of the Saxon State Opera, is located on the Theater Square. It was built in the style of Italian High Renaissance, designed by Gottfried Semper.
If you want to renew your wardrobe, Dresden is definitely a clear choice. Go to the famous Prager Straße shopping street or the Altmarkt Gallery with a great selection of everything. Do not forget about Primark, which is just a 10-minute walk from our bus station.
After the unification of Germany, the city was restored and became one of the greenest cities in Europe. There is no wonder, 62 % of the city's area is covered with greenery. The warm spring weather calls for romantic walks through the city parks.
In the Christmas time, the whole town dresses in an adventurous coat and thousands of visitors come to the city. It's no surprise, Advent markets in Dresden are among the largest in Central Europe. The main shopping center is the Striezelmarkt, which takes place in the main square called Altmarkt in the city center.
Do not wait for Advent and go to this Saxon metropolis now. We guarantee that Dresden will certainly not disappoint you.
How to get there? 
Leo Express bus connection Prague - Dresden is the fastest connection between these two cities. Moreover, all our buses connect to our trains and you can easily get to Dresden also from Pardubice, Ostrava or Zlín. Ticket for the bus Prague - Dresden costs 12.50 €.
Log into the loyalty program Smile Club