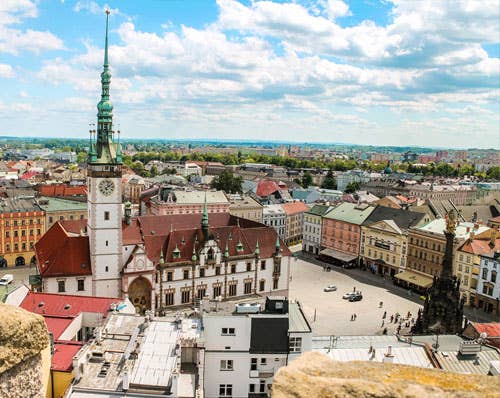 10/14/2020
Olomouc genius loci
You may say that the likes of all its treasures can also be found elsewhere – even bigger or older, but Olomouc stands proud with its genius loci.
Just look at the facts. The first written records mentioning Olomouc as a town come from 1055 – but Prague is older. The south tower of St. Wenceslaus Cathedral soars to 100.65 m (330 ft), but the tower of St. Bartholomew Cathedral in Plzeň is 102.26 m (335 ft) high. The scale of the Olomouc cathedral, visited by Mother Theresa or John Paul II, is astounding, but St. Vitus in Prague is larger. Isn't that frustrating? Actually, it is not. Olomouc is a splendid town to live in or to visit. Placing second or third in the contests of architects makes no difference. Indeed, Olomouc has its recordbreakers, too. For instance, the Holy Trinity Column in the Upper Square, a UNESCO World Heritage Site, is the largest sculpture in Central Europe, and at 32-m (105-ft) high, it is the tallest plague column in the world.
GASTRONOMY
In addition to its astonishing historic value, Olomouc can boast exquisite gastronomy. The gourmets of the world have long acknowledged Olomouc as a capable competitor to Prague. When travelling to the Czech Republic, connoisseurs tend to reserve both a table and enough time to spend for instance in the famed restaurant Entrée. Its chef Přemek Forejt has worked in the Michelin star restaurant L'Autre Pied in London and influenced the concept of the Koishi restaurant in Brno.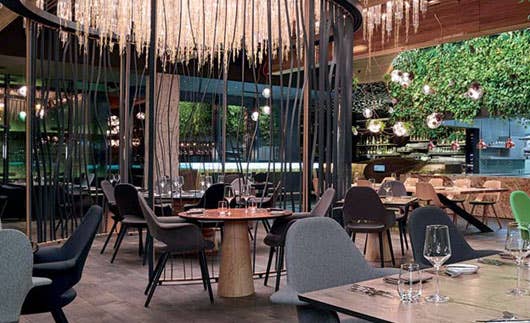 INSPIRATION
Přemek Forejt, known as one of the jurors in the MasterChef competition, was born in Brno but the spirit of Olomouc just captivated him. He was neither the first nor last to find his inspiration there. It is easy to do. The town's motto is Genius Loci, and it is undeniably engulfing. Wolfgang Amadeus Mozart was only eleven when he was taken from Vienna to Olomouc to escape a smallpox epidemic. It was in the Hauenschild Palace that he composed his Symphony No. 6 in F major. Diving deeper into history, we can appreciate the critical role of the fortunately positioned town in the development of the country. Olomouc has seen the murder of the Bohemian king Wenceslaus III, the last of the Bohemian royal house of Přemyslid. In 1848, Franz Joseph I was crowned the Austrian Emperor in Olomouc. The town is also associated with the Austrian field marshal Count Joseph Radetzky.
CULTURE
Other important names associated with Olomouc include the composer Gustav Mahler or poet Jiří Wolker. Mahler has a statue in the Municipal Theatre, and Wolker in his villa on the Holy Hill. But the town's culture is not reduced to lifeless memorials. Founded in 1573, the Olomouc university is the second oldest (how symptomatic) in the country, and its vibrant life stimulates the range of music clubs and student cafés.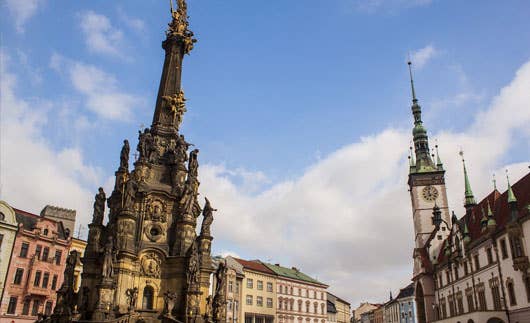 text: Martin Záruba 
You can find the whole article in the autumn issue of the Leo Express magazine
Log into the loyalty program Smile Club