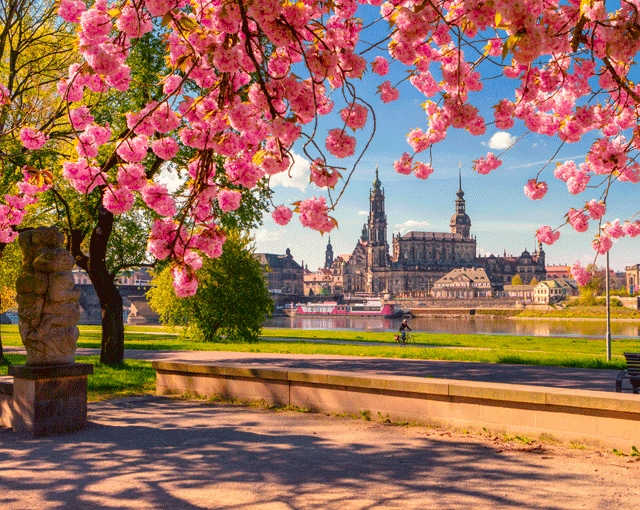 4/8/2019
On a trip with Leo Express
The followers of the Instagram account @casopislol know that we (as the two right editors) went to Germany with Leo Express in late February. We discovered the corners of Leipzig and Dresden and documented everything with a strict Prague eye. Especially those cafés. After all, Praguers really enjoy cafés.
Right from the beginning, we can tell you a few life advices. It is not entirely unnecessary:
look at tickets where you have a map. To know where the bus is departung from. And don't deal with it 5 minutes before you leave (that's a pretty valuable advice).
to think with your head and not to be distracted by the crowd. Because even if less than 15 degrees you will see 70 % of the Germans with ice cream. We advise you, for your health's sake, don't do it.
take a few euros with you. Although we live in modern times and even at Leipzig Central Station you can pay for toilets with a card, but the beautiful food markets… you can't pay by card there. And it is really difficult to look for ATM's everywhere on  the street!
The biggest city of Saxony
We got on the bus at the Prague main station and headed for Leipzig, which was so far unknown to us - the only thing we found out was that it has about half a million inhabitants - so bigger than Brno. Ideal. What is absolutely fascinating for you is the local main railway station, the biggest railway station in Europe! More than 120,000 people pass through here every day. Wonderful architecture and incredibly clean! Compared to our "Čerňák" or "Hlavák", it is a pleasant change.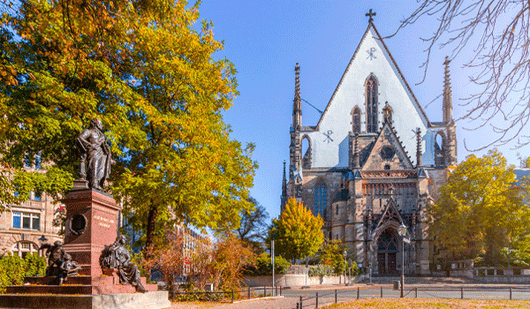 And how to better explore an unknown city than with coffee in hand? So we headed across half of Leipzig to the busy cafe and ... you wouldn't think of it. The 7 Shots Coffee at Philipp-Rosenthal-Straße is run by a Czech woman. What else. You're going abroad to chat with someone else in Czech, right. Anyway, 3/2 editors recommend the coffee. Also, in Leipzig, be sure to check out the building of the Supreme Administrative Court or the Old Town Hall. Maybe you think it's just some buildings, but they have their charm. Yeah, and we didn't see the newly reconstructed Monument to the Battle of the Nations, but you have to go there. It should be noted that we also "involuntarily" visited Primark (and we thought we wouldn't go there), but you understand ... going to Leipzig in a sweatshirt in February was not a good idea... Anyway, this fancy mall is definitely less busy in Leipzig than in Dresden.
Czechs everywhere
The adventure continued in Dresden, where we went through both the northern and southern parts of the city. And although more tourist sights can be found in the south, we recommend you to cross the river. We discovered there an absolutely amazing Oswaldz café - you have never eaten such great desserts in your life and drank so dreamy coffee - believe us. What you will enjoy in German cities - there are bikes everywhere, and as a rule, part of the public infrastructure is reserved for cyclists. Thanks to this, the whole city gets even more pleasant atmosphere, so ecologically fantastic. Just watch out for cyclists ...

Another tip for a walk is Zwinger (not to be swingers, to my disappointment), a complex of baroque buildings with a garden in the Old Town. And also the Frauenkirche church, the main railway station, the whole panorama of the Old Town… everything, everything we liked. And if you are shopaholic, Prager Straβe is for you, and it is not for nothing called Prager Straße. Because there is Primark and all the other stores and Czechs. Everywhere. Absolutely everywhere. To fit in, we refreshed the basics of Spanish and French. About three sentences were enough for the whole trip.
The question is not where, but when
The trip with Leo Express was rather short, but we still had a lot of experiences, went about 30 kilometers, drank five liters of coffee, bought very important things in the malls and took even more important photos on Instagram. And we have to say that such a smaller trip is sometimes worth it. Leo Express buses in the direction of Dresden and Leipzig run every day, so why wouldn't you take a friend  out for a trip?
text: Linda Pacourková
the article can be found in the spring edition of the LOL magazine, @casopislol
Log into the loyalty program Smile Club