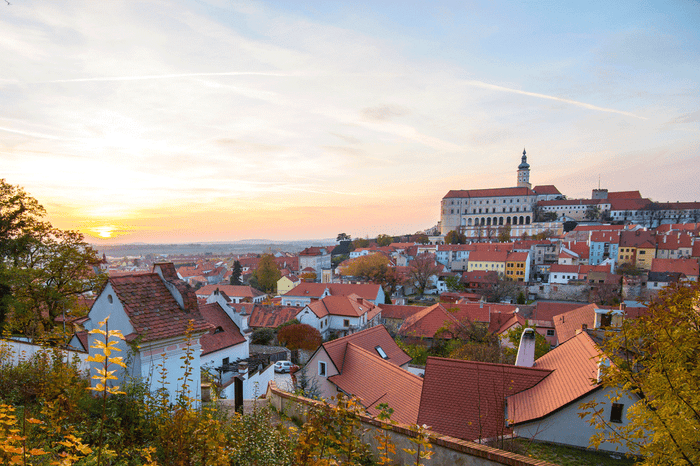 5/7/2018
Picturesque Mikulov
The heart of Southern Moravia surrounded by vineyards invites you to romantic trips. Enjoy the historic atmosphere with a glass of good wine in hand - wine cellars set in the endless Pálava vineyards attract tourists to taste the finest wines. During night walks in the narrow aisles you will feel like i a fairytale in this picturesque town!
Everything is supervised by the majestic Mikulov Chateau, which stands on a steep rock reef. At present there is a permanent exhibition of the Regional Museum devoted to winery, so typical for this area. Every year, the International Guitar Festival takes place in the chateau complex, during which the city resonates with melodies of instruments from around the world.

If you want to see the city from the bird's eye view, go to Kozí hrádek, which previously protected the strategic routes between Brno and Vienna. Its late Gothic fortification with a blade is still preserved. On the top you will enjoy a unique view of the whole city. The most beautiful is it at sunset!
How do I get in here?
Our Leo Express buses operate on the route Warsaw - Ostrava - Olomouc - Brno - Mikulov - Vienna. In addition, all bus connection are connected to Leo Express trains in Bohumín. That means you can get to Mikulov easily also from Košice or Poprad. You can buy a ticket for the bus Ostrava - Mikulov already from 4, 99 EUR.
Log into the loyalty program Smile Club