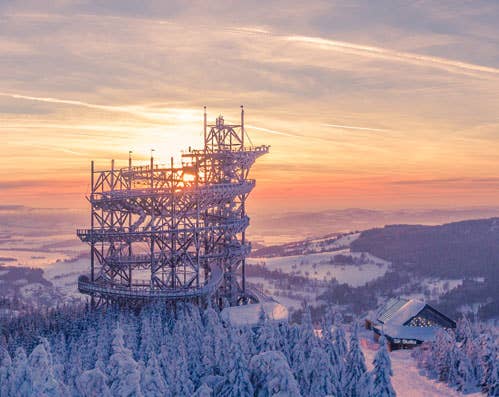 1/26/2022
Ripping winter in Czechia
You can enjoy a terrific skiing holiday, soothing warmth or water fun in Czechia. We selected a few local tips to brighten your winter months, hoping that these places will remain unaffected by the pandemic. You can transport your ski or snowboard on board of our trains.
Skiing not only in the mountains
If you cannot imagine a fine winter without your ski or snowboard, pack up and go to the border of the Olomouc and Pardubice regions, to the Králický Sněžník mountain. The new ski resort on Kraličák, as locals call it, is an amalgamation of two skiing sites – Stříbrnice and Hynčice pod Sušinou. You only need one pass for 11 km of ski slopes. The resort opened a brand new 6-seat cableway, one of the most advanced in Czechia.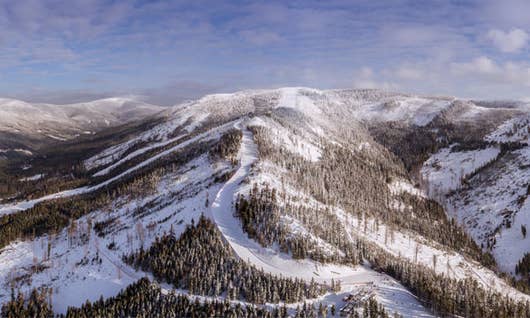 Fun at Dolní Morava
Only a few kilometres away, you can visit Dolní Morava. Beside perfectly trimmed slopes, you can enjoy the longest Alpine coaster in Czechia, the popular Sky Walk, exceptional Freestyle and Fun zone and much more. Newly, you can ski at night on the Kamila slope. Very soon, the place will boast the longest suspension bridge in the world.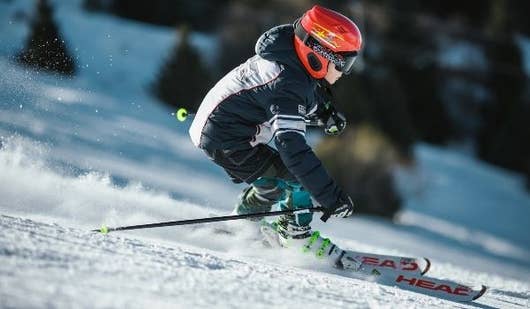 Somewhere warm 💆‍♀️
If you prefer warmth and calm to fun in the snow, try one of the world-famous Czech curative spa resorts. Or try one of the lesser known ones. Velké Losiny will make you drop the preconception that spas are for the old and ill. Beside the classic curative section, there is also a unique thermal park with nine indoor and outdoor natural thermal water pools. If you feel like warming up some more, try the classic, salt, steam, aroma or ice sauna, a massage, or water gymnastics. If you take your children or grandchildren with you, there are baby-sitting programmes. More and more people swear to the curative effect of Czech spas. 
Text: Petr Manuel Ulrych
You can find the whole article in the winter edition of the Leo Express magazine
Log into the loyalty program Smile Club