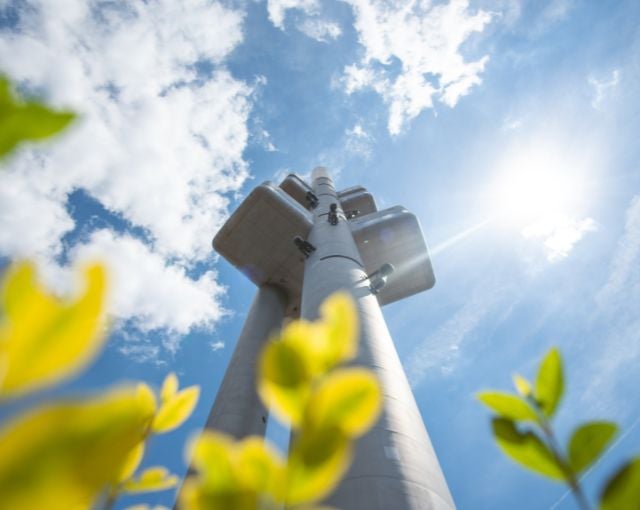 3/27/2023
Trips Viewed from Above
To have birds' wings and enjoy the vistas. See the red roofs of the villages, vast forest, and ribbons of rivers in the landscape. Many of us have wished we could do that. But we can have it without even losing thour feet. Czechia has seen a boom of lookout towers!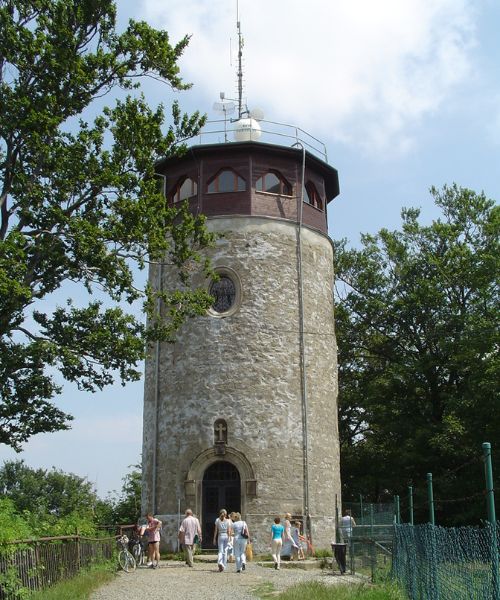 The Emperor's Lookout
The history of lookout towers in the Czech Republic goes back some two hundred years. Hundreds of towers have been built since 1800 – made of stone or wood, small ones or big ones, original or quite mundane. The very first one was far from ordinary. It is the Minaret in the Lednice–Valtice Cultural Landscape built in 1802. Inthe early 19th century, lookout towers were a favourite folly in the parks of the nobility.
The founding of the Czech Tourist Club in the 1880s meant an important impetus for lookout tower construction. One of the lookout towers built in that era is the one on the Svatý Hostýn mountain near Bystřice pod Hostýnem. It was constructed during the renovation of the nearby church. Emperor Franz Joseph I himself visited the construction site, touched the foundation stone, and signed the foundation deed.The lookout tower allows a view of the Holy Hill near Olomouc, the Jeseníky range or Zlín. If you are very lucky, you will see as far as Pálava or the Tatras.
Treat Well Deserved
The Křížová Hora tower looming over the town of Červená Voda in the Orlické Hory mountains stands on the spot of a former pilgrimage site which was a frequent destination of trips and walks. You can see as far the Králický Sněžník mountain. The way to the lookout platform covers 22 metres and 130 steps. To get the marvellous vista, you need to show considerable eff ort. And then you can let the wind blow in your hair, breathe heavily and enjoy the view. It is always worth it.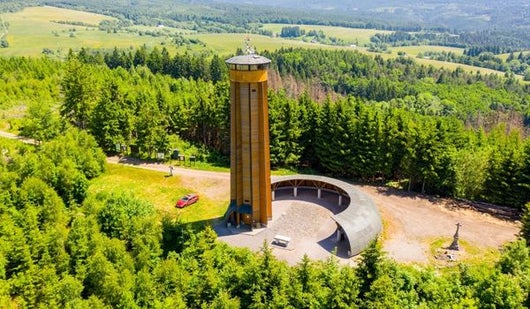 Modern Architecture
Plumbing hooks, high chair, or ski jump. The shape of the Salaš tower near Uherské Hradiště inspires a number of associations. The shape is supposed to represent two interlocking sevens with the crossbars serving as lookout platforms. One is 15 m high, the other 5 m higher. You can see the church towers of Velehrad, one of the most important pilgrimage sites in Czechia.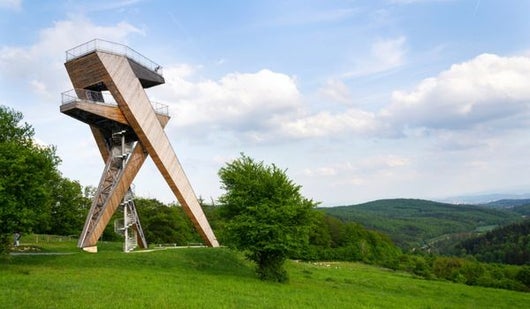 Text: Lucie Bezoušková
Photo: Shutterstock.com, Ivo Buráň, Červená Voda, Tower Park Praha
The whole article can be found in the spring issue of the Leo Express magazine.
Log into the loyalty program Smile Club