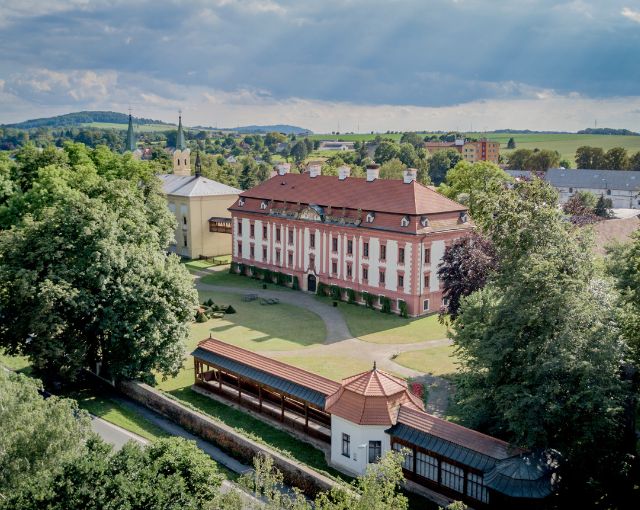 6/29/2023
Visiting Noble Houses
It is said that there is no country in Europe which could boast as many castles and cha-teaus as the Czech Republic. No wonder that our historical houses welcome nearly five million visitors annually. You do not need to travel to monuments of high renown to see something special. Even lesser-known places can surprise you.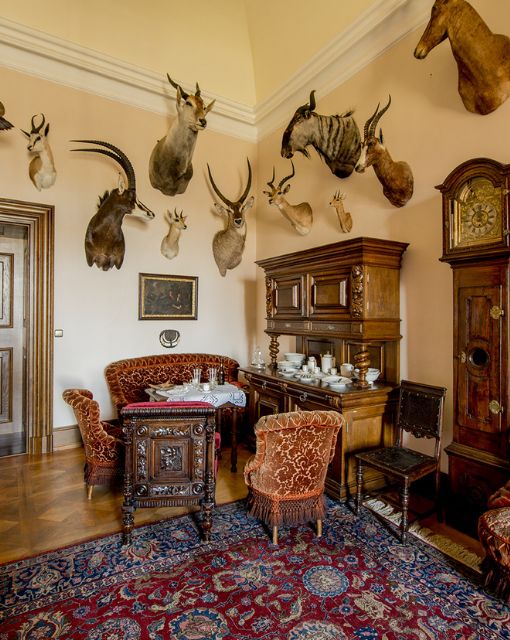 The First Lady of Moravia
Chateau Kunín lies only seven kilometres from Suchdol nad Odrou. Its baroque shapes were designed by Johann Lucas von Hildebrandt, the author of the Vienna Belvedere. Kunín had its heyday in the late 18th and early 19th century, when it was used by Countess Maria Walburga von Truchsess-Waldburg-Zeil, called the First Lady of Moravia, one of the most remarkable figures of the Moravian Enlightenment. Inspired by educational institutions in Germany, the countess founded a school in the Chateau in 1792 for children of all social classes – orphans, children of peasants, townsmen or nobility were educated together. 
Today, you can visit Kunín to admire authentic furniture or the chateau park where Count Clemens Alois von Truchsess-Waldburg-Zeil made the second attempt to fly a hot-air balloon on Czech territory in 1786. You can enjoy numerous cultural events at the chateau, including the September festival Roses for the Countess.
🏰 The Last of the Mohicans
Of the four aristocratic residences in Karviná in the 20th century, only one remains at present. The Empire-style Fryštát Palace is a unique and highly valued monument, one of its kind in the region which was heavily industrialised in the recent decades. The original gothic castle was founded by the Cieszyn branch of the House of Piasts. The wooden structure burned down in 1511, and was replaced with a renaissance chateau. In 1792, the decaying chateau was bought by Counts Larisch-Mönich who kept it until 1945. The House of Larisch was very prominent and its members regularly held important regional and imperial administrative positions. Fryštát was rebuilt into a palace with a park designed in the English style. The palace became the highlight of the region, visited by such potentates as the successor to the Austrian throne Archduke Franz Ferdinand of Austria or the German Emperor William II. 
Austrian Imprint
Did you know that you can find "Little Vienna" close to the town of Studénka? That is the popular name of Chateau Nová Horka, originally a 17th century manor. In 1660, it became the seat of Imperial Colonel Johann Balthasar Vetter von der Lilie. The most famous of his offspring was Karl Joseph Franz Vetter von der Lilie who reconstructed Nová Horka and turned it into a luxurious aristocratic seat which attracted nobility from far and wide.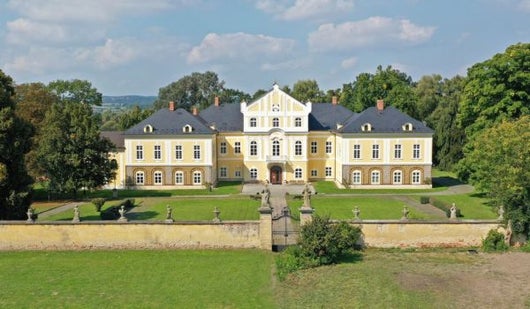 Text: Lucie Bezoušková
Photo: Štefan Špic, Vítkovice, Nová Horka, Kunín
The whole article can be found in the summer issue of the Leo Express magazine
Log into the loyalty program Smile Club