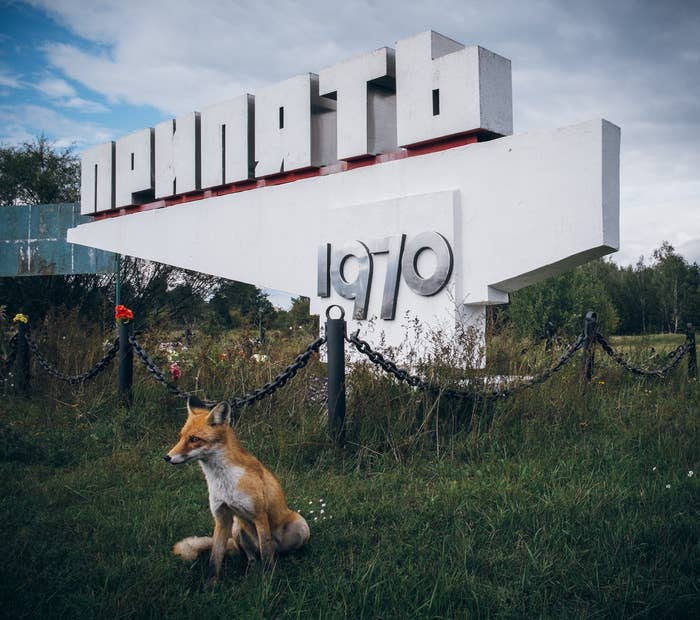 3/14/2019
With a Backpack. But Where To?
We would all like to relax in Bali. That is for sure. But only a few of us can achieve it financially (if you are not a digital nomad). So, why not experience the adventure cheaper? Low-cost travel is becoming more and more trendy. And we found a super destination where you can go with a backpack and take all your friends with you. Even so it will come out cheaply.
Experience great adventures, shake off prejudices, and you still have enough money to invite all your mates for beer when you come back home. We promise. We recommend you Ukraine. We know what you are thinking, but here you will experience an ultimate holiday. Do you like adventure? So go for it by train! You will discover places that will take your breath away. What's more, if you are a student, and you aren't older than 27 years your journey will cost you 75% less with a student discount. We hard-working adults can only envy you!
For Incorrigible Romantics
The Tunnel of Love is a good example where you will be out of breath. An approximately three kilometre long section of the Klevan railway line attracts photographers and couples from all over the world. Like from America. Seriously. Trees surrounding the track create a green tunnel. You just have to see it. Just watch the trains when you are taking a photo of your girlfriend for Instagram.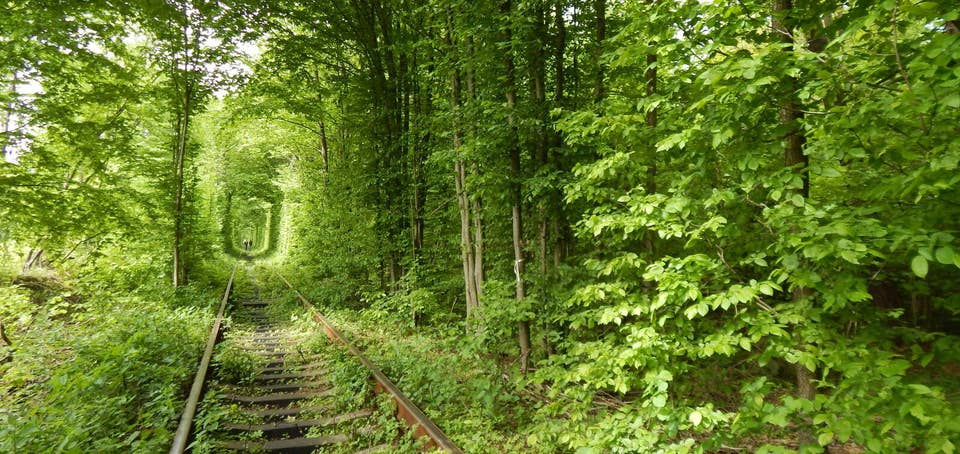 For Lovers of Mysteries
Radiation? Nonsense. We've all wanted to experience Chernobyl ever since our friends told us about it sitting around the campfire. Where do you want to experience more adventure than where horror films are made? I'm sure it could be romantic! And if not, at least you will find out if your relationship will survive in critical situations. It's a win – win situation.
For Real Travellers
Who would not want to eat for two euros. And some great food especially. In Lviv you will find plenty of restaurants and places where you can taste typical Ukrainian dishes. But that's not all that is interesting in this city. Gothic, Baroque, or Art Nouveau – every architecture fan will get goosebumps there. And for you who do not care about the buildings so much – there are several micro breweries in Lviv. And it is a reason for a visit.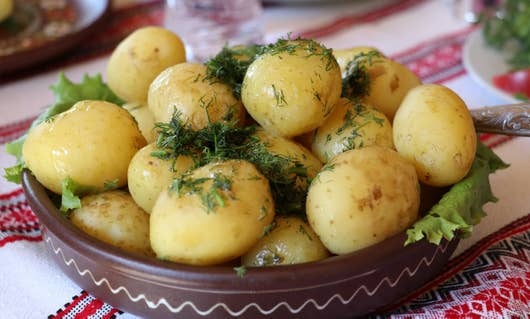 For Admirers of GREAT Women
The biggest woman in the world. Do you dare? The statue of Family-Mother is part of the Battle of Stalingrad Memorial Kiev. She is portrayed as Nike, the ancient goddess of victory. She is wearing a robe and holding a sword in her hand. If you are fascinated by military techniques and you have a weakness for strong women, you should definitely consider visiting the local beauty and the adjacent museum. You will certainly have something to talk about.
For Picky Shopaholics
If you love buying food, we have a tip for you. Avoid all the supermarkets and shop in the markets! For example, in Kiev there is one a short walk from the Main Rail Station. We recommend tasting different biscuits that are sold by the weight and especially the chalva! Also, be sure to try a non-alcoholic fermented drink called Kvas that is truly ubiquitous. Like everywhere in the Ukraine. In big cities you can pay by credit card almost anywhere, but we recommend that you have a little bit of cash too. Because you never know. 
You can find the article in the spring edition of Leo Express Magazine
Text: Linda Pacourková
Log into the loyalty program Smile Club