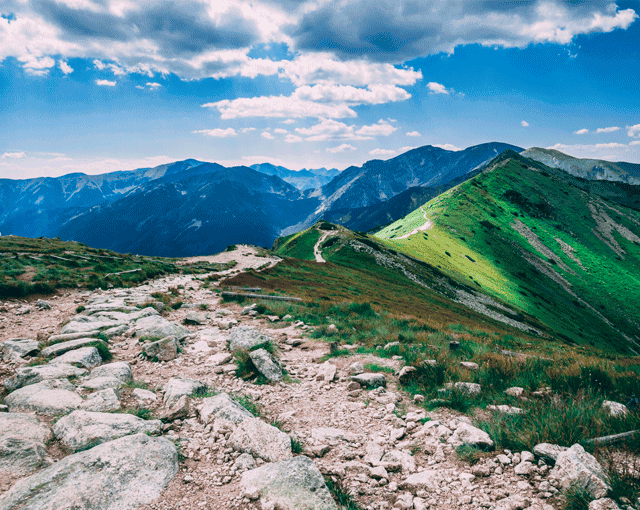 11/19/2018
Still life under the Tatra Mountains
The most beautiful holiday region in Slovakia. Not only for its landscape under the mountains, but also for its sights, history, attractions and outdoor activities. And in any part of the year. Visit Poprad and its surroundings.
Indescribable scenery
Let's leave the monuments be.  When visiting Poprad and its surroundings, you definitely need to get to know the charm of the High Tatras. Popradské pleso is one of the most beautiful local glacial lakes. It used to be called the Fish Lake because it was one of the few mountain lakes where fish lived. Another tip for a trip is the Green Lake of Kezmarok. The lake occupies an area of less than two hectares! The surrounding countryside is ideal for outdoor activities. You can go to the picturesque valley either on the yellow trail with a gradual climb (the path leads from Tatranska Lomnica) or on the more difficult trail along the red trail. There are countless tourist trails here.

Do you like mysteries?
Visit Kezmarok on your way to knowledge. You will find a real rarity hear- the Church of the Holy Trinity, a UNESCO World Heritage Site. It is one of the articular Protestant churches that were built in Slovakia at the turn of the 17th and 18th centuries. The construction had to be completed in one year and the only material possible was wood. So you won't find metal nails here. And what if we tell you something really interesting? Swedish sailors helped to build the entire wooden church. Yes, true sailors. They left behind a memorial in the form of an upturned hull or windows of ship cabins that complement the interior. Another uniqueness is its location. Located next to the new evangelical church. You cannot find such a close confrontation of architectural styles anywhere in the world.
European rarity
A visit to the Podtatranské Museum in Poprad is an excursion to archeology. Between the expositions you will find the tomb of the Germanic Prince. Its history dates back to the turn of the 4th and 5th centuries AD. It was found during the construction of the Industrial Park in Poprad-Matejovce. A wooden chamber with a wooden sarcophagus, textiles, pottery pots and even food remnants are preserved at a depth of five meters below the ground! Experts also discovered silver and gold items - a pendant of a coin that belonged to the Roman Emperor Valento back in the year 375.
text: © Linda Pacourková
you can find the whole article in the spring edition of the Leo Express magazine
Log into the loyalty program Smile Club