Student and teacher discounts
Come to school or to trips with us
Discount type
Discount in Czech Republic
on train or bus in Economy class
Discount outside of the Czech Republic
on train or bus in Economy class

Cashback amount in leo credits
(commercial connections)
for Smile Club members from any route in Economy class
Cashback amount in leo credits
(connections in public service obligation)
for Smile Club members from any route in Economy class
Card
Student 18–25 years
50 %
0 %
25 %
according to the current loyalty category in Smile Club
orange pupil card, ISIC (until 25 years), ISIC Scholar
Student or teacher
0 %
0 %
25 %
according to the current loyalty category in Smile Club
ITIC, IYTC, ALIVE, Staff Card, ESNcard, EYCA, Orange pupil card, ISIC or ISIC Scholar for travels outside of the Czech Republic or for students older than 25 years
Do you have more questions about discounts? Take a look at frequently asked questions. 
Student 18–25 years
We provide the discount to holders of the orange pupil card (for any route, not just for rides between home and school) and holders of a valid ISIC card who haven't reached 26 years yet. It is only possible to prolong the ISIC card through the holographic validation stamp, we don't accept any other form.
The 50% discount applies also for international rides from and to the Czech Republic for the Czech part of the route.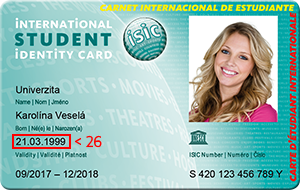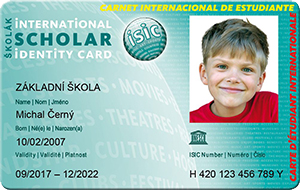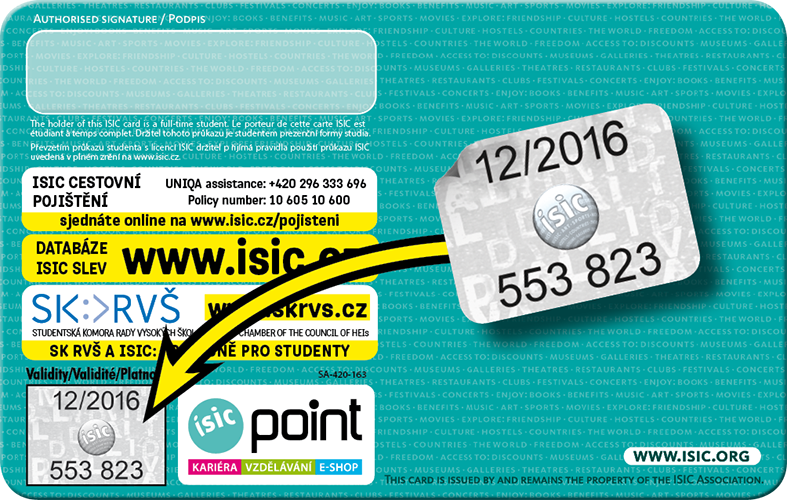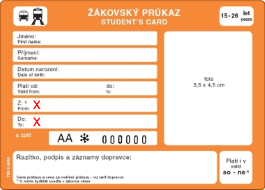 Student or teacher
This dicount applies for all holders of below stated cards who won't take advantage of the 50% discount.
Use examples:
I travel or any route with IYTC, ITIC, ALIVE cards, Staff card, EYCA or ESNcard
I have an ISIC card, but I am older than 26 years
I have an ISIC, ISIC Scholar or an orange card and I travel on route outside of the Czech Republic: for example Bratislava - Budapest or Košice - Žilina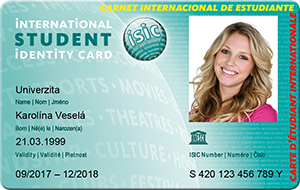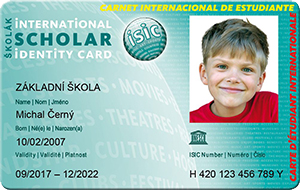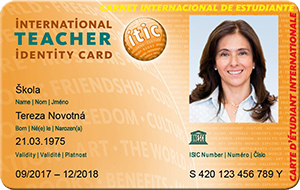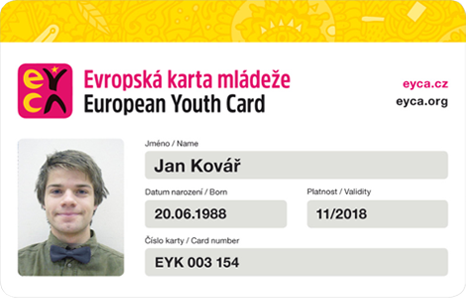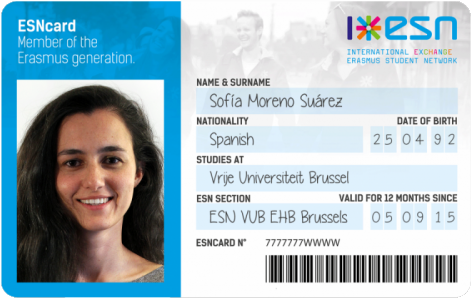 Don't worry about prices
Our system calculates fare accoriding to the suitable tariffs and discounts.
Log into the loyalty program Smile Club