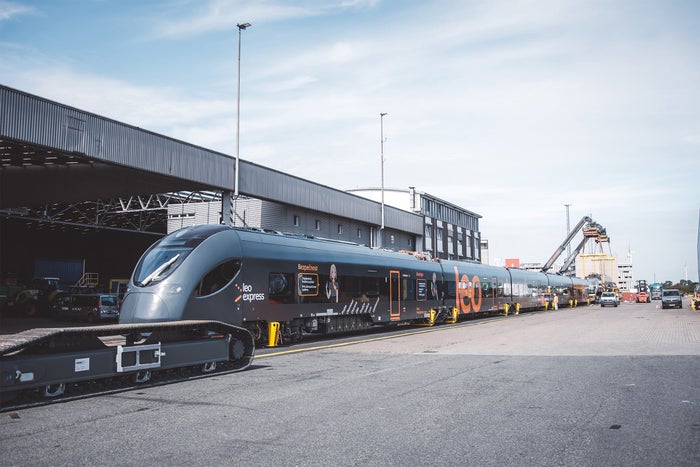 9/18/2019
Sirius arrived from Bremen to the Czech Republic
The new train Leo Express Sirius has arrived from Bremen to the Czech Republic and is heading to Velim for the approval process. Leo Express expects a fast approval and deployment of new units next year.
The Sirius train, developed by Leo Express together with the supplier, is tailor-made for the customers' needs. The preparation of its design, which Leo Express owns, was based on the experience gained from a billion passenger-kilometers. The name Sirius was chosen from more than 4 000 suggestions that came from the passengers.
Czech design studios and other domestic suppliers participated in the project of the new Leo Express train. Every fifth component that was used on the train thus comes from the Czech Republic. The train security system is also Czech. In addition to the fact that train transport is the most environmentally friendly one, Sirius excels in high energy recovery and lower energy consumption due to its lightweight aluminum construction.