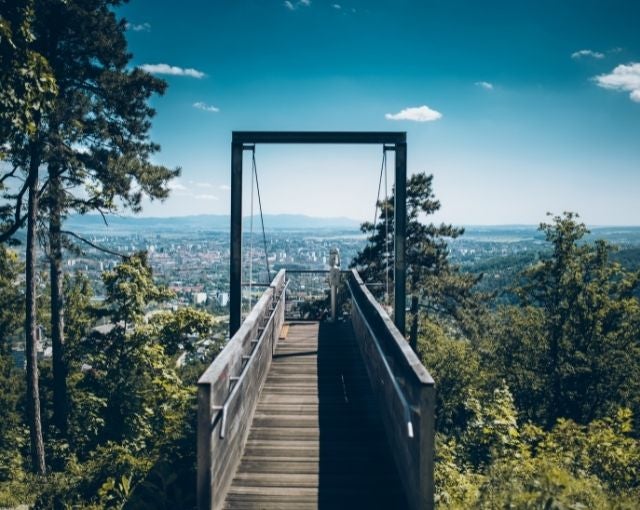 7/20/2021
Head in the Clouds
Past impressions can be misleading. Formerly famous for steel production, Košice will surprise you with its nearly Mediterranean (and also stellar!) atmosphere and countless opportunities.
Magic metamorphosis
The metropolis of Eastern Slovakia has developed into an exceptional beauty. The metamorphosis began in 2013 when Košice became the European Capital of Culture and used the unique opportunity to change from a town of industry into a town of culture. The Ceremony started with a space show entitled Welcome to Planet Košice. The second largest Slovak town is often nicknamed the "Star City".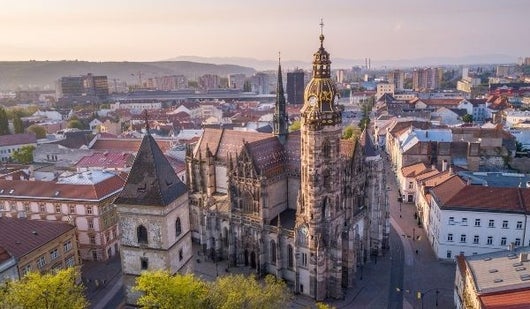 Magical zone
To get a full sample of the city, take a walk along Hlavna Ulica, the longest pedestrian zone in Slovakia. It is lined with architectural marvels, shops, restaurants and cafes. A unique feature of the street is the lengthwise fountain alluding to the original Čermeľský Potok stream that ran in this area. The 14-m-tall plague column was raised to mark the end of war, famine and plague. Just a few more steps will take you to the Fountain of the Zodiac where you can find your sign and make a wish – and see if it comes true… When you walk past the building of the State Theatre, slow down and enjoy the charming sight of the Singing Fountain. The streams of water are let out to match music played from loudspeakers, chimed out by the carillon, and sometimes even live music from the theatre. The magic of the fountain is amplified by colourful lights. 
Like in the old days
Take a walk from the centre towards the city park and you will get to Hrnčiarska Ulica, or the "Street of Crafts", a place where time seems to stand still. Enticing smells of fresh bread and herbs will lure you to picturesque houses. You can watch the work of potters or blacksmiths or have your handbag repaired by a bagmaker. When you have enjoyed medieval traditions, be sure to visit Rozprávka, the seat of the Zajtrajšie Noviny cultural newspaper which also hosts a gallery, a second-hand bookshop and a cosy café serving heavenly breakfasts (all day long!).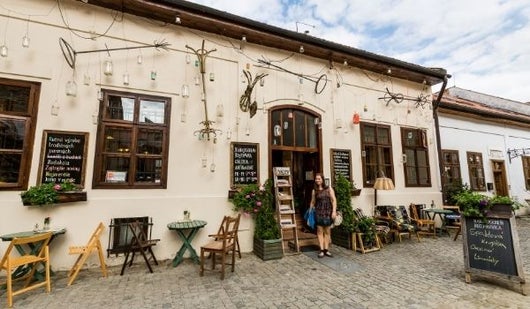 The star city
Košice has a lot to offer to space enthusiasts – it is a true Cosmic City. After Yuri Gagarin orbited the Earth as the first human in history, he made a number of international journeys – the first was to Czechoslovakia. In 1966, Gagarin spent several days in Košice. The Košice Department of Astrophysics of the Slovak Science Academy's Experimental Physics Institute is the only institution in Slovakia that produces components for artificial satellites. The first Czech astronaut Vladimír Remek studied at the Military Air Force College in Košice, as did the first Slovak astronaut Ivan Bella.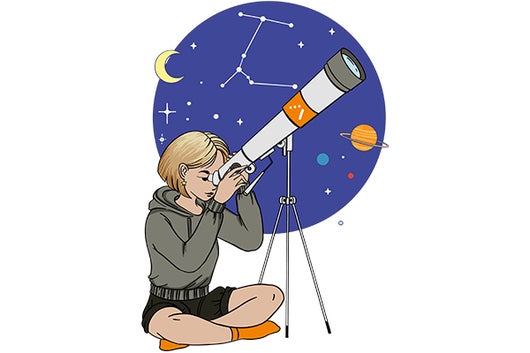 Text: Renata Kučerová
You can find the whole article in the summer issue of the magazínu Leo Express.
Log into the loyalty program Smile Club